Vietnam Covid-19 Updates (May 20): 177 cases found in Vietnam over the last 24 hours
Since the new wave started on April 27, 1,678 local cases have been recorded in 29 cities and provinces, according to the Ministry of Health.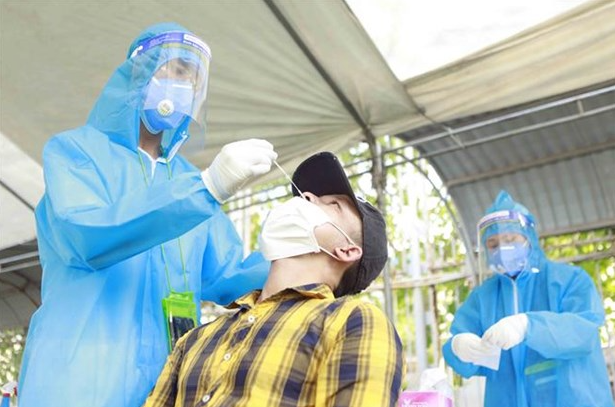 Photo: VNA
177 cases found in Vietnam over the last 24 hours
147 news cases were found on May 19, including two imported cases and 145 in quarantine sites or sealed-off areas. Among the locally-infected cases, 88 were detected in Bac Giang, 31 in Bac Ninh, nine in Hanoi, seven in Dien Bien, three in Hai Duong, two in Da Nang, one in Ho Chi Minh City, one in Vinh Phuc, one in Thai Binh, and one in the Vietnam National Cancer Hospital's Tan Trieu facility.
The infection tally of Vietnam's new Covid-19 wave rose to 1,678 on Thursday morning with 30 new cases added. The new patients were recorded in the north-central province of Thanh Hoa and five northern provinces of Lang Son, Ninh Binh, Bac Ninh, Hai Duong, and Bac Giang.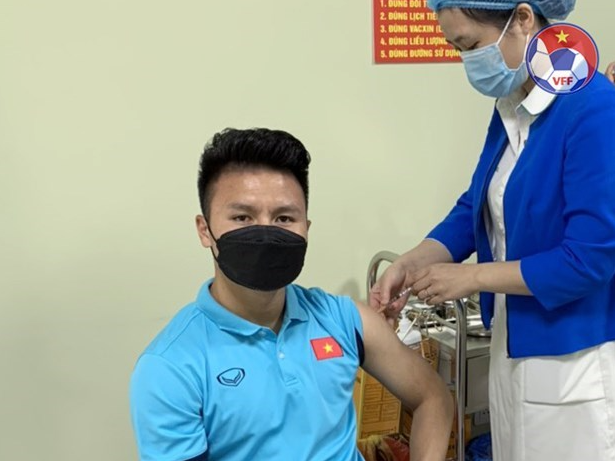 Photo: VNA
Men's national football team receive second COVID-19 vaccine shot
All members of the men's national football team were fully vaccinated against COVID-19 on May 19 and will leave for the United Arab Emirates (UAE) late month to play the remaining games in the Group G qualifiers for the 2022 FIFA World Cup. The players received their first COVID-19 jab in April.
Members of the national team and the U22 squad are tested for COVID-19 once a week during their ongoing training session. The national team is set to leave for the UAE on May 26 for further training and to become acclimatized to the warmer weather conditions. It will play a friendly with Jordan five days after arriving, with the first match against Indonesia on June 7.
Vietnam will take on Malaysia on June 11, and then wrap up the qualifying round with a game against hosts UAE four days later. The kick-off for all fixtures is 11.45pm (Vietnam time).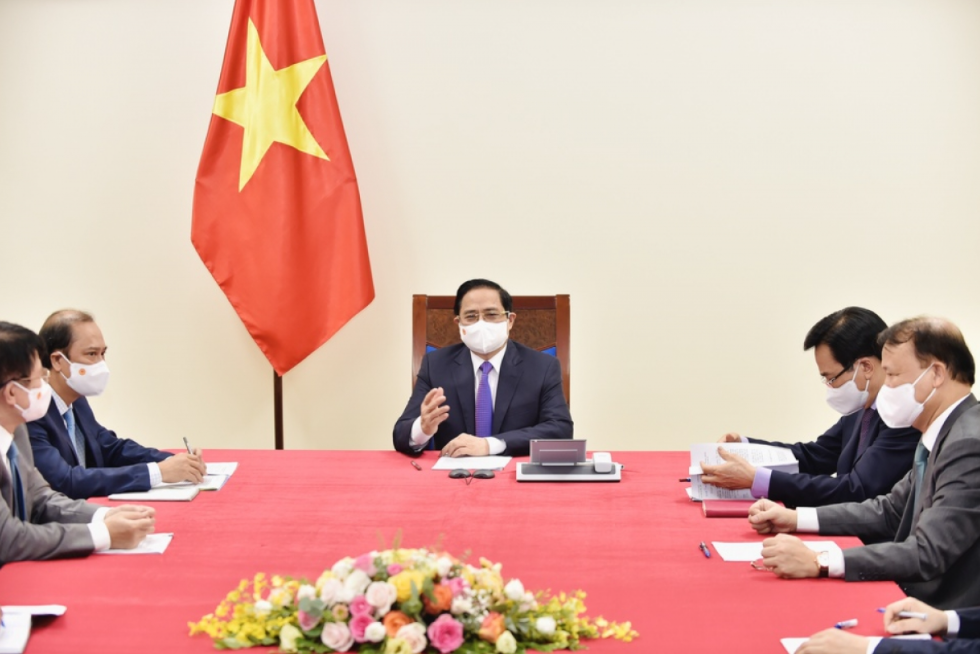 Photo: VOV
Canada helps Vietnam access COVID-19 vaccines
Canadian PM Justin Trudeau has reiterated his pledge to provide continued assistance to Vietnam's ongoing COVID-19 fight, including vaccine accessibility, during his May 19 phone talks with his Vietnamese counterpart Pham Minh Chinh, according to the Ministry of Foreign Affairs (MOFA).
Canada will continue to support Vietnam and other regional countries in accessing vaccines against COVID-19 through mechanisms such as the ACT Accelerator, the COVAX Facility, and the COVID-19 ASEAN Response Fund, the MOFA said in its communiqué. It will also increase assistance to Vietnam in climate change response and sustainable development, especially in the Mekong Delta and coastal areas, said the communiqué.
Prime Minister Pham Minh Chinh congratulated Canada on its success in responding to the pandemic. He at the same time thanked the Government and people of Canada for providing practical support, including 120,000 N95 masks, an aid package of 3.5 million Canadian dollars for the COVID-19 ASEAN Response Fund, as well as an aid package of 700,000 Canadian dollars to help Vietnam mitigate the impact of natural disasters in the central region.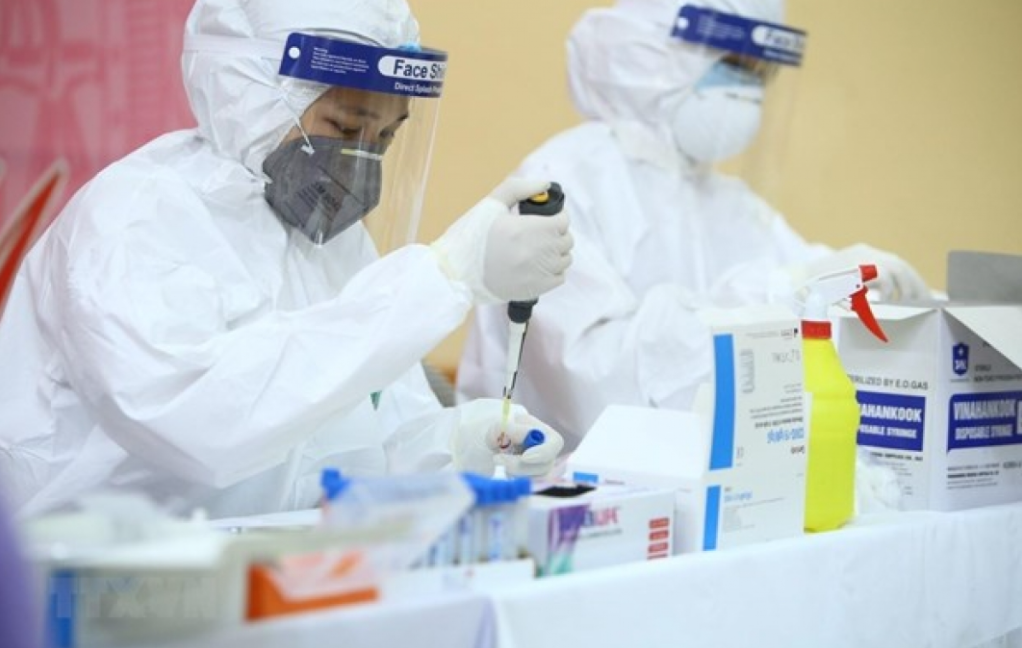 Photo: VOV
Australian media outlet hails Vietnam's response to latest COVID-19 wave
The Vietnamese government's COVID-19 management systems kicked back into full swing as the number of domestically transmitted infections has risen quickly these days, according to an article posted on Australia's devpolicy.org website on May 19.
Vietnam, with a population of 96 million people, has seen 4,378 COVID-19 cases and 37 deaths, it said, describing this achievement remarkable indeed. Regarding the proportional impact – the number of deaths per one million population, Vietnam currently has 0.4 as compared to 5 in Singapore, 9 in Thailand, 35 in Australia, and 59 in Malaysia, the article quoted Worldometres' statistics.
The article affirmed that the calm and the orderliness of the system engenders confidence in the nation. Looking to neighboring countries in the region and further afield, it seems the Vietnamese public has acknowledged that this approach works, and they get on board quickly.
The article also stated that like everywhere across Asia, Vietnam will suffer long-term impacts of the resulting economic slowdown. However, the Vietnamese economy is expected to recover the fastest in Southeast Asia, and the Government's ability to keep the virus at bay is the key factor in this success.
As of 6am on May 20, Vietnam had a total of 3,247 domestic cases and 1,473 imported cases. Since the new wave started on April 27, 1,678 local cases have been recorded in 29 cities and provinces, including 618 in Bac Giang and 361 in Bac Ninh. Hanoi has recorded 257 cases, including 118 cases in two hospitals under lockdown while HCMC reported three.
Among patients still under treatment, 37 have tested negative for the coronavirus once, 29 twice and 23 thrice. As many as 2,687 patients have been given the all-clear from the virus, while the death toll remained at 37.
Meanwhile, 121,010 people are being quarantined nationwide.