Vietnam Covid-19 Updates (May 19): 165 new cases reported in the last 24 hours
As many as 1,502 COVID-19 patients were confirmed in the nation since it was hit by the fourth Covid-19 wave on April 27.
Photo: VN Express
165 new cases reported in the last 24 hours
134 new cases were found on May 18, including one imported case and 133 community cases. The imported case was a 67-year-old man from the Republic of Korea arriving in the south-central province of Binh Dinh on May 16. He was immediately put under quarantine in central Da Nang city upon his arrival. The domestic cases were found in Bac Giang, Hanoi, Dien Bien, Bac Ninh, Hai Duong, Da Nang, the Vietnam National Cancer Hospital's Tan Trieu facility, Hai Phong, Hung Yen, and Ha Nam. All were detected in quarantine sites and locked-down areas. No new outbreak was reported.
The domestically-transmitted Covid-19 cases in Vietnam have risen to 3,072, with 30 patients confirmed in May 19 morning, the Ministry of Health said. Of them, 16 were recorded in Bac Ninh province, 10 in Bac Giang, three in Lang Son, and one in Ho Chi Minh City. The ministry also documented one imported case on the morning, bringing the total imported infections to 1,471.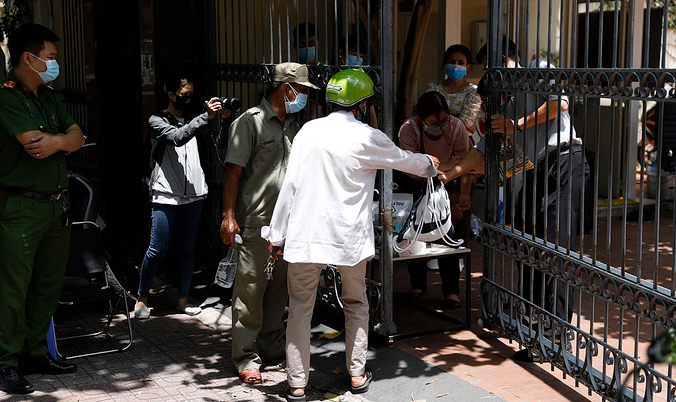 Photo: VN Express
Nearly 130.16 million USD allocated for the Covid-19 fight
Nearly 3 trillion VND (130.16 million U.S dollar) sourced from the State budget has been disbursed for Covid-19 control and prevention since the start of the year. Of the figure, more than half was allocated to the Ministry of Health to buy vaccines, medical materials and equipment, chemicals, and biological products serving the fight against the pandemic.
According to the Ministry of Finance, budget spending tasks in the first four months of the year were carried out as planned and met the schedule of the recipients, fulfilling requirements for socio-economic development, national defense and security, State management, and due debt payments, along with social welfare.
Buying Covid-19 vaccines is a necessary and urgent task that must be carried out immediately, Prime Minister Pham Minh Chinh told permanent Government members who met on May 17 to discuss the purchase of the Pfizer vaccine. As this is an emergency situation, the vaccine procurement must be handled in line with legal regulations on special and urgent circumstances and conducted immediately, the Government leader added.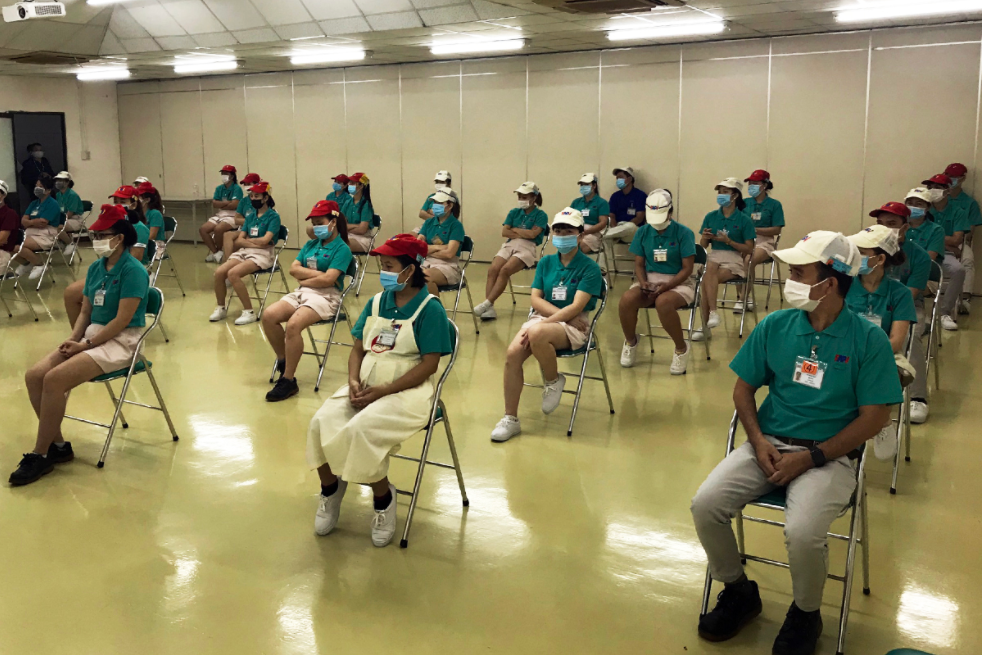 Photo: VN Express
Ho Chi Minh city bolsters Covid-19 prevention at industrial zones
In the wake of rising Covid-19 clusters in northern industrial zones, Ho Chi Minh City has conducted mass testing among workers and prepared for the worst-case scenario. The Ho Chi Minh City Export Processing Zone and Industrial Park Authority (HEPZA) along with the municipal health sector have deployed Covid-19 prevention measures among workers.
Hua Quoc Hung, head of the HEPZA management board, said stronger prevention protocols have been rolled out since late last year at industrial parks, recently heightened as Vietnam deals with a new wave of Covid-19 community transmissions.
Since the holiday ended, 17,000 workers across the city have had their samples taken for coronavirus testing. Last weekend, the city's Centers for Disease Control and Prevention had collaborated with local authorities in Binh Tan District to test more than 200 workers at Taiwanese shoemaker Pouyuen Vietnam Co. Ltd., the city's biggest employer that uses more than 65,000 workers at the Tan Tao Industrial Park. Workers chosen for the test are those that have visited Covid-hit areas in Vietnam or those bordering Cambodia and Laos, where Covid-19 community transmissions have been raging.
The city has 17 export processing zones, industrial parks, and high-tech zones in which 1,500 companies are operating with 280,000 workers and 3,000 experts. Aside from running tests, HEPZA has also sent delegations to inspect Covid-19 prevention measures at companies employing more than 500 workers. Should Covid-19 be detected at an industrial zone, it has prepared plans on isolating and dealing with clusters to avoid cross infections as much as possible, it said.
As many as 1,502 COVID-19 patients were confirmed in the nation since it was hit by the fourth Covid-19 wave on April 27.
A total of 121,010 people who came in close contact with Covid-19 patients or arrived from pandemic-hit areas are being quarantined nationwide, including 2,217 at hospitals, 32,348 at other quarantine sites, and 86,445 at residences. Among the Covid-19 patients, 37 have tested negative for the SARS-CoV-2 once, 29 twice, and 23 thrice.
More than one million Covid-19 vaccine shots were given to frontline medical workers and members of community-based anti-Covid-19 groups in Vietnam as of 4pm on May 18. The country began its Covid-19 inoculation campaign on March 8.