Vietnam COVID (Jan 3): Updates on 1st case of COVID new strain
Vietnam has detected its first imported case of the new coronavirus variant that is spreading rapidly around Britain, the health ministry said on Saturday.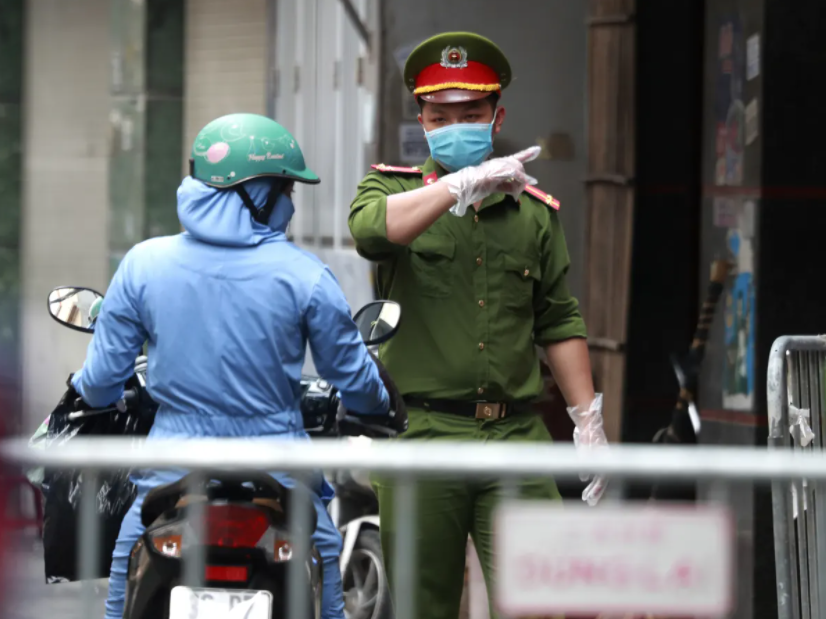 Photo: Guardian
Updates on 1st case of COVID new strain
A Vietnamese woman returning home from Britain has been found to be infected with the new, more contagious coronavirus strain. She was among a group of 305 passengers returning to Vietnam by Vietnam Airlines flight VN50 that landed in Can Tho on December 22. On arrival, they were sent to quarantine facilities in Can Tho and the nearby provinces of Vinh Long and Tra Vinh and HCMC.
The woman, who has had high blood pressure for 10 years, is now in stable condition. She is undergoing treatment at the Tra Vinh Tuberculosis and Lung Disease Hospital for a sore throat, slight fever, and cough but does not have breathing difficulties. Her husband in the U.K. has also tested positive for novel coronavirus.
Countries around the world have cut off travel links to Britain to stop the spread of the new variant, which scientists have said is 40 percent to 70 percent more transmissible than the original virus. Vietnam's Health Minister recently answer reporters that Vietnam was still operating repatriation flights to bring its citizens stuck in the UK home amid the pandemic, who would be required to stay in quarantine for 14 days.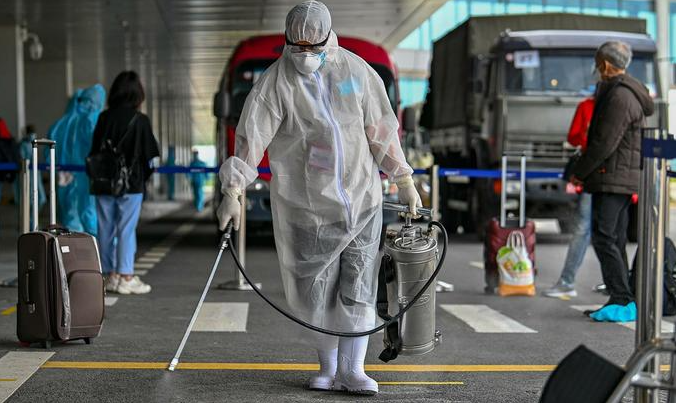 Photo: VN Express
Eight imported COVID-19 cases recorded
Vietnam recorded eight new imported COVID-19 cases on January 2, bringing the total number of infections to 1,482, according to the National Steering Committee for COVID-19 Prevention and Control. All of them are Vietnamese citizens who returned home from Germany, Taiwan (China), France, and Malaysia. They have been quarantined upon their arrival.
According to the subcommittee for treatment, 12 patients were given the all-clear from coronavirus SARS-CoV-2 on January 2, raising the total number of recoveries to 1,337. The number of deaths related to the disease is still kept at 35.
Among the patients undergoing treatment across the country, nine have tested negative for the virus once, six twice and seven thrice. As many as 18,372 people who had close contact with COVID-19 patients or entered Vietnam from pandemic-hit regions are currently quarantined nationwide, including 155 in hospitals, 16,589 in state-designated establishments, and 1,628 at their residences.
Photo: Vietnam Plus
Human trials of 2nd local COVID-19 vaccine expected in January
The Institute of Vaccines and Medical Biologicals (IVAC), based in central Khanh Hoa province, has proposed the Ministry of Health allow human trials of its COVID-19 vaccine to begin in January, two months ahead of schedule.
The IVAC said it made the proposal following the testing on animals like hamsters, mice, and rabbits, which has shown that the candidate vaccine is safe and creates a high immune response on the animals. If permitted, this will be the second Vietnamese vaccine in clinical trials on humans, after Nanocovax of the Nanogen Pharmaceutical Biotechnology JSC, which started the first phase of human trials on December 10, 2020. IVAC Director Duong Huu Thai said the institute's research on a COVID-19 vaccine began in May, aiming to successfully produce a vaccine and complete three phases of clinical trials in 18 months. If all three phases show good results, the vaccine will be available as soon as late 2021, Thai added.
The IVAC is set to coordinate with the National Institute of Hygiene and Epidemiology (NIHE) and the Hanoi Medical University to conduct clinical trials. Different dosages of the vaccine will be injected into 125 volunteers of various age groups. Apart from IVAC's vaccine and Nanocovax, Vietnam also has some other COVID-19 vaccines being developed.