Vietnam Increases Frequency of International Flights for Lunar New Year
As Tet (Lunar New Year) approaches, the frequency of regular flights between Vietnam and a number of destinations will be boosted beginning Sunday to meet increased demand.
The Vietnam Civil Aviation Administration (CAAV) has approved 14 weekly flights between Hanoi, HCMC, and Tokyo, Seoul, Taipei, and Singapore, as well as 10 weekly flights between Bangkok and Phnom Penh.
According to VnExpress, the services will be provided by Vietnam Airlines, Vietjet Air 4, Bamboo Airways, and Pacific Airlines.
Vietnam Airlines' regular flights to San Francisco would be increased from two to four times per week.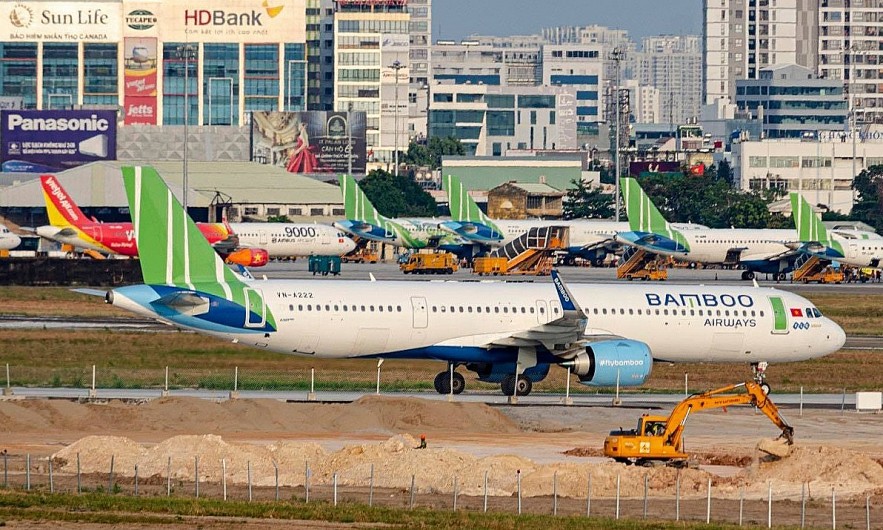 Aircraft park at Tan Son Nhat Airport, HCMC, 2021. Photo: VnExpress
The CAAV gave domestic carriers flight slots to seven of the nine destinations after the government approved a two-week initial phase of international flight resume on Jan 1: Bangkok, Phnom Penh, San Francisco, Seoul, Singapore, Taipei, and Tokyo.
Domestic carriers were limited to four flights per week on each of these itineraries, with the exception of San Francisco, which was limited to two per week.
From Saturday, regular flights between Vietnam and Australia were allowed to restart at a rate of 10 return flights per week. Tickets for flights between Ho Chi Minh City, Hanoi, and Sydney began selling on Saturday.
The CAAV has also requested to the Ministry of Transport that 10 weekly return flights between Vietnam and France, Germany, Russia, and the United Kingdom be reinstated. The agency is awaiting approval from the ministry before granting flight slots on certain routes.
Vietnamese airlines operated 16 flights carrying over 1,000 people to Vietnam from the United States, Japan, Thailand, Cambodia, and Taiwan (China) in the first week of a pilot plan to restart regular international flights starting January 1, 2022.
Around 140,000 overseas Vietnamese, according to the CAAV, want to come home to celebrate Tet, which falls on February 1 this year. In the weeks leading up to Tet, it is expected that the number of people going to Vietnam will top 30,000 every week.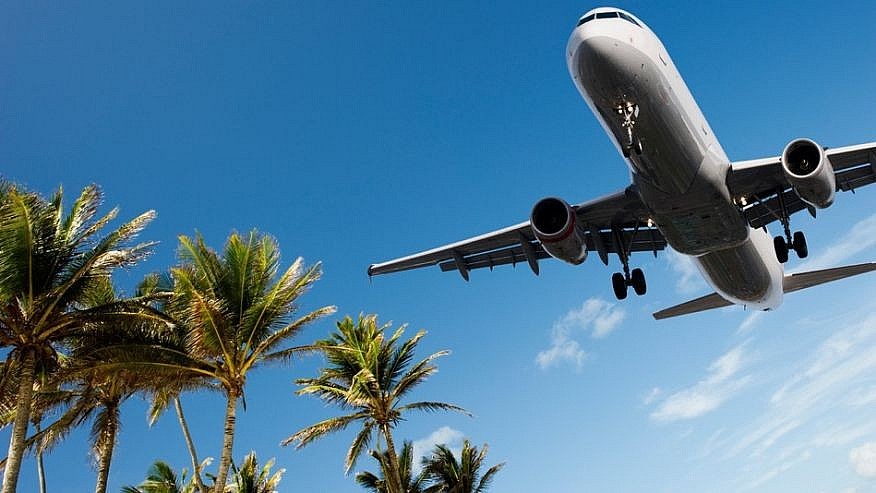 Planning the Perfect Vacation. Photo: Jenna Noelle
Tet, Vietnam's most important and celebrated holiday, sees millions of migrant workers and expatriate Vietnamese return home for family reunions.
The CAAV had previously requested authorization from the Ministry of Transportation (MoT) to investigate boosting routes in advance of the Lunar New Year.
According to data from several airlines' reservation systems, the percentage of passengers buying tickets on routes between HCMC and Hanoi, as well as routes between HCMC and the Central Highlands, central, and northern provinces, has increased, contrary to projections.
In the next weeks, the frequency of flights to Australia will be steadily increased in response to customer demand and government clearance. Photo: VnExpress
The national carrier Vietnam Airlines announced that flights from Hà Ni to Sydney will be available on January 15-16 for USD 850 and the Sydney-Hanoi route will be available on January 17-18 for USD 980.
In the next weeks, the frequency of flights to Australia will be steadily increased in response to customer demand and government clearance.
Bamboo Airways also expects to start flying to Australia in February, with two round-trip flights per week, two round-trip flights to Germany, and one round-trip flight to the United Kingdom.
Ticket prices and departure dates are yet to be released.
Passengers purchase seats on the airlines' systems at a rate of more than 50%, and occasionally even more than 90%.
"It can be seen that people's travel demand from HCM City to localities throughout the country during the Lunar New Year has increased again and needs to be met," said the director of the CAAV Dinh Viet Thang according to VietnamNews.
Fully vaccinated people and those who have recovered from Covid-19 who arrive in Vietnam are only required to self-isolate for three days under current laws.
Everyone must have tested negative for the new coronavirus using the PCR method within 72 hours of departure, with the exception of children under the age of two. Passengers are also obliged to undergo a quick test upon landing at Noi Bai and Tan Son Nhat international airports due to the development of the new Omicron variant of Covid 19.