Vietnam, New Zealand Coordinate to Exploit FTAs More Effectively
Vietnam and New Zealand have an advantage of being two of the most integrated economies in the Indo-Pacific region along with some of the most high-quality free trade agreements that bring them together.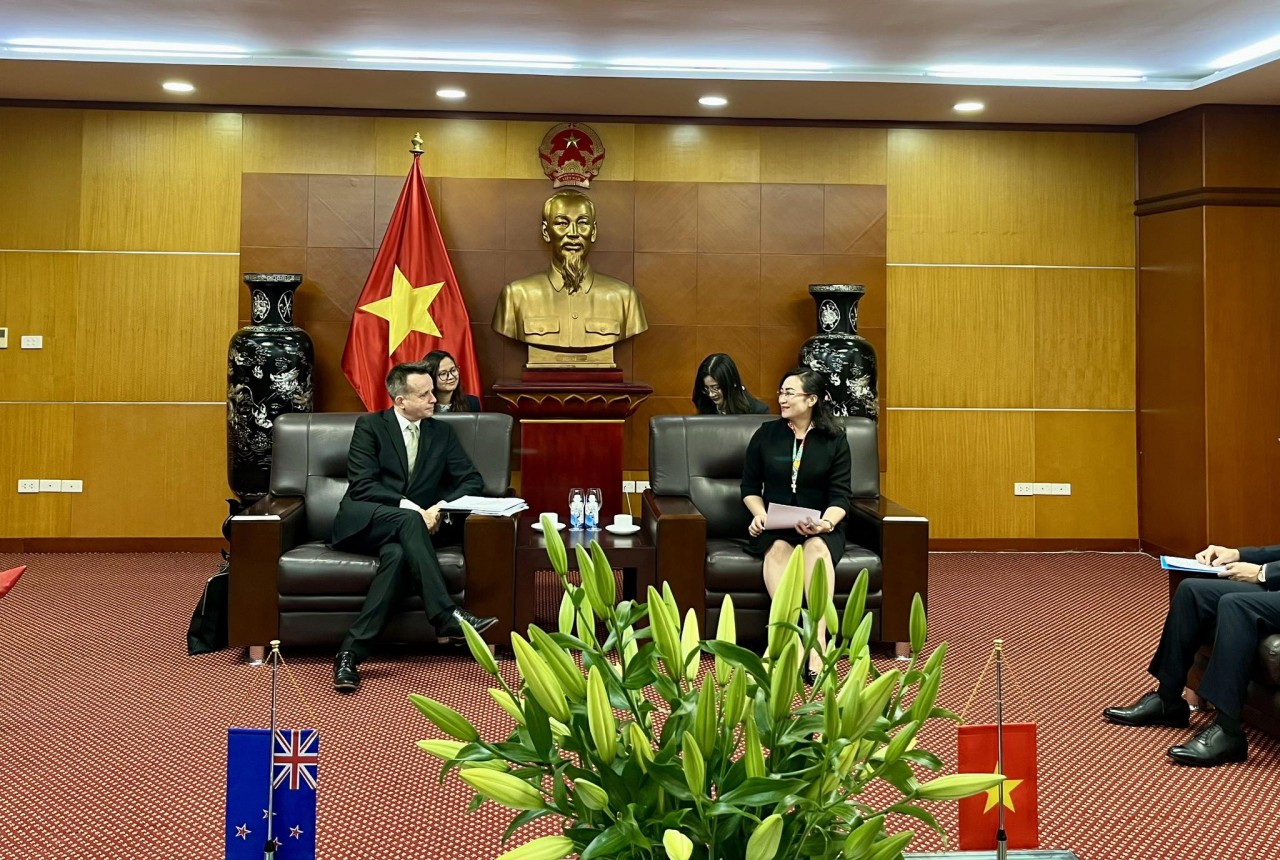 New Zealand Ministry of Foreign Affairs and Trade Deputy Secretary, Vangelis Vitalis, met with his Vietnamese counterpart, Ministry of Industry and Trade Deputy Minister, Phan Thi Thang, to traverse the broad range of issues that connect the two countries, from free trade agreements to regional and multilateral cooperation. Source: New Zealand's embassy in Hanoi
There is great potential for Vietnam and New Zealand to further strengthen cooperation in terms of trade, industry and investment, said Deputy Minister of Industry and Trade Phan Thi Thang at the 8th meeting of the Vietnam-New Zealand Joint Trade and Economic Commission (JTEC) held in Hanoi on May 23, VNA reported Tuesday.
Co-chaired by Thang and Deputy Secretary for Foreign Affairs and Trade of New Zealand Vangelis Vitalis, the meeting focused on reviewing bilateral cooperation in trade, investment, agriculture, education and training, tourism, aviation, and labor.
The two sides applauded the efforts and close cooperation between ministries and sectors of both sides in implementing agreements on economic and trade cooperation signed by the two countries' leaders.
Trade between Vietnam and New Zealand has grown strongly since the two countries established the comprehensive partnership in 2009, with an annual average growth rate of 14.2%.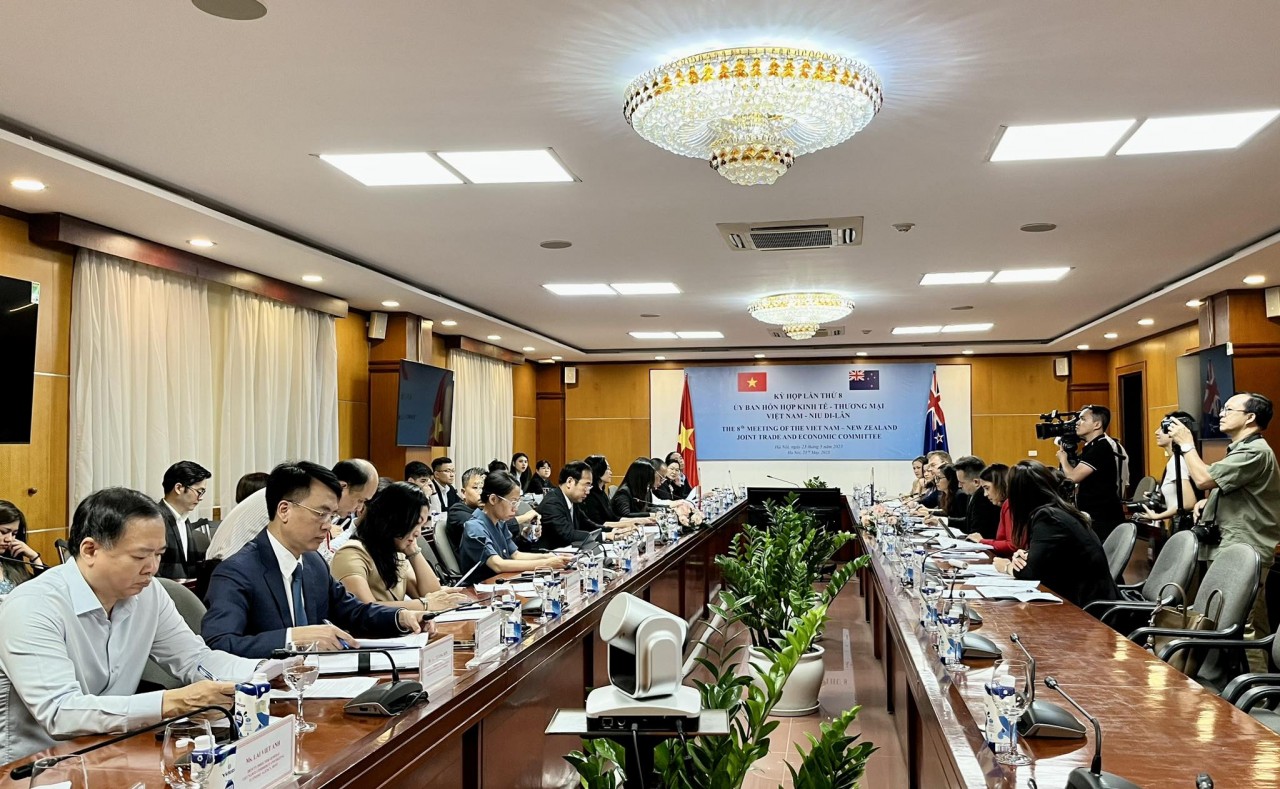 Deputy Secretary Vitalis and Deputy Minister Thang agreed, at the conclusion of the Joint Trade and Economic Commission (JTEC) meeting, that in the context of challenging economic trends, partnerships really matter. Source: New Zealand's embassy in Hanoi
Vietnam is now New Zealand's 13th largest trade partner. The two-way trade hit USD 1.2 billion in 2022, up 14% year-on-year.
New Zealand has so far had 39 valid direct investment projects in Vietnam with a total registered capital of over USD 209.7 million, ranking 39th among 143 countries and territories investing in Vietnam.
Meanwhile, Vietnam has 11 investment projects worth USD 38.4 million in New Zealand, mainly in the fields of the processing and manufacturing industry, wholesale and retail, and accommodation service.
The two sides agreed to strengthen bilateral cooperation in trade, investment, and economy, including multilateral trade negotiations, agriculture and agribusiness, clean technology, development of agricultural supply chain, education, aviation, and tourism.
Vietnam and New Zealand set a goal to lift their trade turnover to USD 2 billion by 2024.
Both sides welcomed the completion of the market opening process for Vietnam's lime and pomelo, and New Zealand's squash and strawberry in late last year.
The two sides sign a document approving bilateral commitments at the meeting. Photo: VNA
The Vietnamese side suggested relevant ministries, sectors and agencies of New Zealand closely coordinate and provide detailed instructions on procedures to facilitate businesses of the two countries to tap the new import-export opportunity.
Discussing cooperation in multilateral frameworks, the two sides agreed to continue to coordinate and support each other in cooperation mechanisms and frameworks such as the Comprehensive and Progressive Agreement for Trans-Pacific Partnership (CPTPP), the Regional Comprehensive Economic Partnership (RCEP) Agreement, the ASEAN-Australia-New Zealand Free Trade Agreement (AANZFTA), and the Asia-Pacific Economic Cooperation (APEC) forum.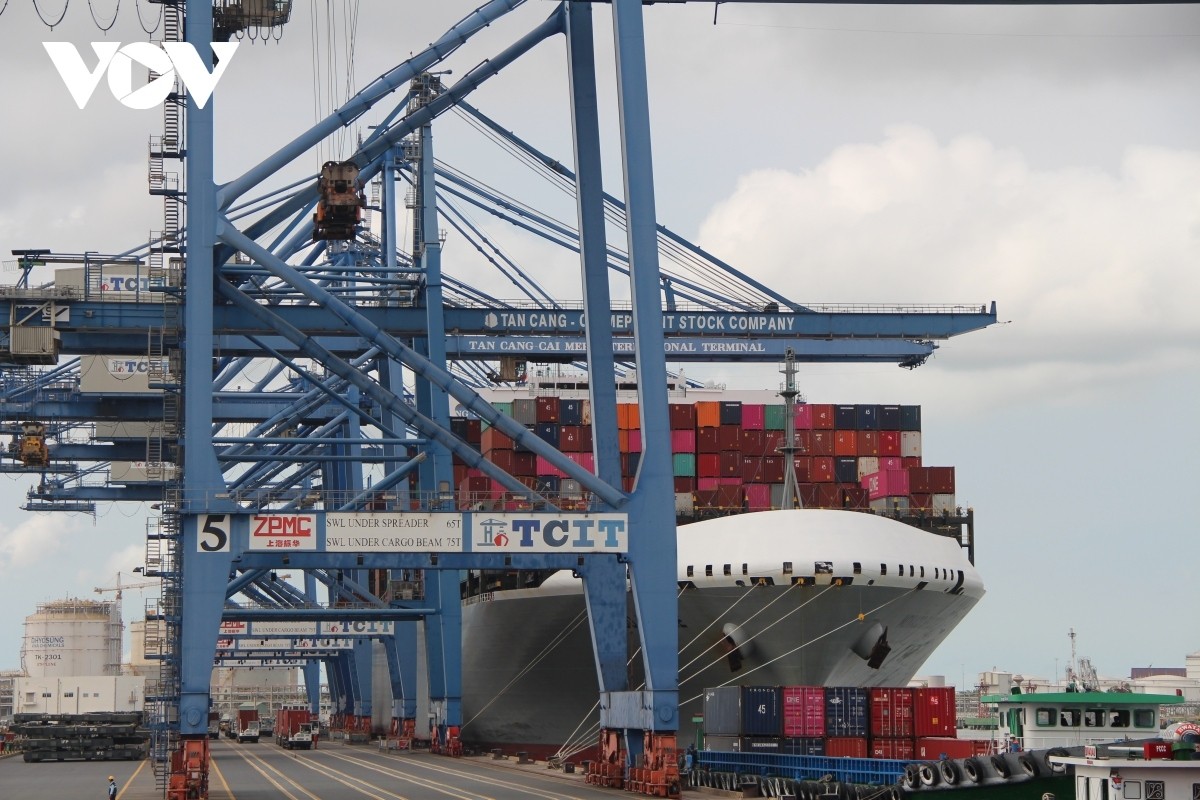 Handbook
According to the Container Port Performance Index 2022 report developed and published recently by World Bank and S&P Global Market Intelligence, Cai Mep port of Vietnam was ranked 12th among the 348 most efficient container terminals/port clusters globally.
May 28, 2023 | 14:07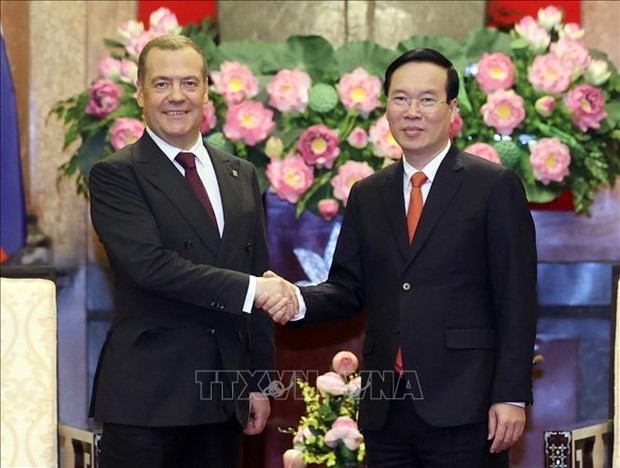 Economy
The article concluded that it is strategically important for Russia to maintain Vietnam's role as a gateway to Asia
May 27, 2023 | 15:52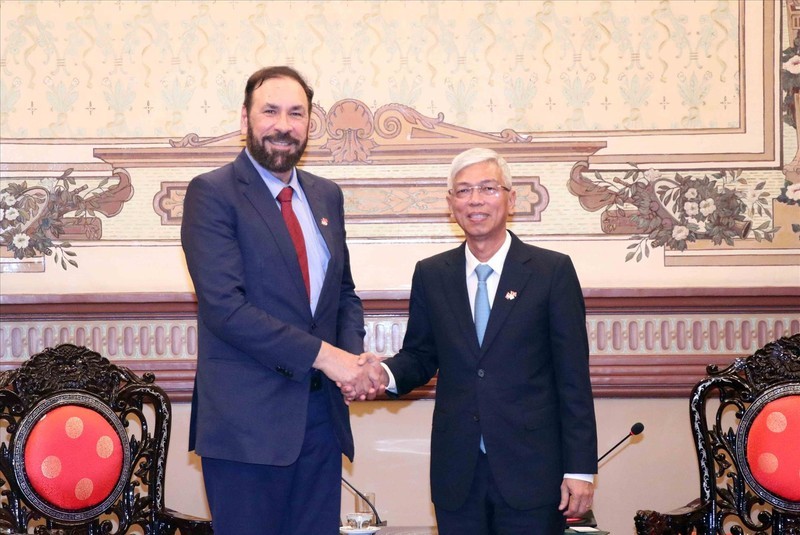 National
Vietnam is currently expected to become a bridge for Canadian goods and services to access the market of about 660 million consumers of ASEAN.
May 27, 2023 | 15:50