Vietnam News Today (Apr. 1): Vietnam, Italy Agree on Orientations to Promote Strategic Partnership
Vietnam News Today (Apr. 1): Vietnam, Italy agree on orientations to promote strategic partnership; Vietnam to enhance competitiveness of logistics sector; Vietnam's economy to grow by 6.6% this year: OECD; Vietnamese language course for Lao officers opens in Son La.
Vietnam News Today (Apr. 1) notable headlines
Vietnam, Italy agree on orientations to promote strategic partnership
Vietnam to enhance competitiveness of logistics sector
Vietnam's economy to grow by 6.6% this year: OECD
Vietnamese language course for Lao officers opens in Son La
Vietnam fears 'getting old before rich' as golden population period ends in 2039
Programme helps strengthen Vietnam-Australia friendship
Ethnic minority festival impresses visitors
Prime Minister hosts China's Guangxi leader
Vietnam attends meetings of ASEAN finance ministers, central bank governors in Indonesia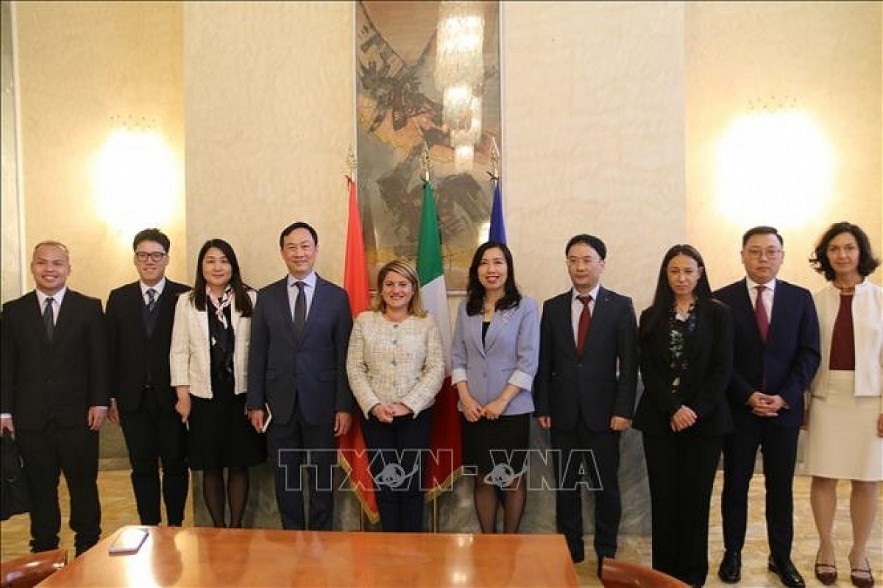 Deputy Foreign Minister Le Thi Thu Hang and her Italian counterpart Maria Tripodi alongside members of the Vietnamese and Italian delegations attended the 5th Political Consultation (Photo: VNA)
Vietnam, Italy agree on orientations to promote strategic partnership
Deputy Foreign Minister Le Thi Thu Hang and her Italian counterpart Maria Tripodi co-chaired the fifth Political Consultation between the two foreign ministries on March 30 to discuss the co-operation situation and to outline orientations aimed at enhancing the joint strategic partnership moving forward.
During the meeting, the two diplomats assessed that the Vietnam - Italy strategic partnership has recorded strong developments over recent times across a variety of fields, expressing joy at the two sides' political consultation as part of the occasion of the 50th anniversary of diplomatic ties and the 10th anniversary of the framework of the strategic partnership.
They hailed the outstanding results achieved in terms of bilateral economic co-operation, with the two countries becoming each other's important trading partners in the region.
Last year saw two-way trade turnover reach more than US$6.2 billion, up 11% compared to 2021, largely thanks to the positive impacts of the EU-Vietnam Free Trade Agreement (EVFTA).
Deputy FM Hang affirmed that the nation attaches importance to the development of ties and wishes to deepen the strategic partnership with Italy, a member state that plays an important role in the EU.
She suggested that both sides seek to strengthen the exchange of delegations at all levels, effectively maintain bilateral co-operation mechanisms in diplomacy, defence, economics, science, and technology. This should take place whilst boosting linkages in launching a string of activities to mark the 50th anniversary of diplomatic relations and the 10th anniversary of the strategic partnership.
Sharing the prospect of socio-economic recovery and the great potential that exists in the relationship between the two countries, both sides consented to co-ordinate effectively in implementing the EVFTA by striving to quickly meet the two-way trade target of US$7 billion, as agreed by each country's Prime Ministers in their meeting held in December, 2022.
Vietnam asked Italy to swiftly ratify the EU-Vietnam Investment Protection Agreement (EVIPA) and support the European Commission (EC)'s early removal of the IUU yellow card placed on Vietnamese seafood exports.
As part of the occasion, Deputy Minister Hang thanked the Italian Government and people for their timely donation of vaccines to Vietnam as a contribution to the nation's COVID-19 containment efforts, cited VOV.
In response, the Italian Deputy FM affirmed the importance of strengthening relations with the Indo-Pacific region and ASEAN, including the strategic partnership with Vietnam which is a partner with good friendship, as well as being the largest trading partner of Italy in ASEAN.
Deputy FM Tripodi went on to affirm that the Italian Government backs the early completion of internal procedures for the ratification of the EVIPA and encourages Italian businesses to strive to increase investment in the Vietnamese market in the potential fields of both sides.
He outlined hopes that the two sides will organise a Joint Committee on Economic Cooperation this year, as well as continuing to support development credit for Vietnam in the field of water resource management and sustainable regional development.
The Italian Deputy FM expressed great appreciation for strong Vietnamese commitments made at the 26th UN Climate Change Conference (COP26) and affirms that, as one of the world's leading countries in responding to climate change and implementing the Paris commitments, Italy is ready to share its own experience and support the Vietnamese side within the framework of the "Justice Energy Transition Partnership" (JETP).
At the meeting, both Deputy FMs also discussed measures aimed at ramping up ties between the two countries in the fields of security - defence, science - technology, culture – education, and tourism.
Accordingly, the two sides agreed to continue effectively realising the Joint Committee on Science - Technology Cooperation, the Defense Policy Dialogue, the swift approval of the Cultural Cooperation Program for the 2023 to 2025 period, and the need to boost ties in heritage conservation and people-to-people exchanges.
This is along with approving the Action Program on educational co-operation for the 2023 to 2025 period, as well as student exchange activities between universities of the two countries.
The two sides consented to continue to closely work together at multilateral forums, especially at UN organizations, in addition to strengthening consultation and co-operation within the framework of ASEAN.
Sharing views on international and regional issues of mutual concern, both diplomats underscored the importance of maintaining peace, stability, and security, including maritime security, duly voicing support for the settlement of disputes by peaceful means in compliance with international law, especially the 1982 UN Convention on the Law of the Sea (UNCLOS 1982).
During the course of the visit, Deputy FM Hang also had a working session with the Vietnamese embassy and some agencies in Italy.
Vietnam to enhance competitiveness of logistics sector
Vietnam will focus on enhancing the competitiveness of the logistics sector and removing bottlenecks in the industry in order to promote trade and investment with India, an official has said.
Speaking at a meeting in Ho Chi Minh City on March 30, Pham Thi Ngoc Thuy, Director of the Office of the Private Economic Development Research Committee, said there was immense potential for improvement in bilateral trade between Vietnam and India, especially in the logistics sector.
Vietnam's heavy investment in infrastructure development has created significant opportunities for logistics enterprises, she said.
In addition to logistics, other key investment sectors include hi-tech agriculture, food processing, renewable energy, the supporting industry, healthcare, education, infrastructure, and tourism, among others, according to VNA.
Bilateral trade between the two countries has grown steadily from 200 million USD in 2000 to 15.05 billion USD in 2022, up 13.6% year-on-year, she said.
India is the eighth largest trading partner of Vietnam, while Vietnam is India's fourth largest trading partner in the Association of Southeast Asian Nations (ASEAN), she added.
Vietnam has become an attractive destination for Indian investors thanks to its stable political environment, appealing policies, affordable labour costs, and potential market access due to free trade agreements that the country has concluded, she said.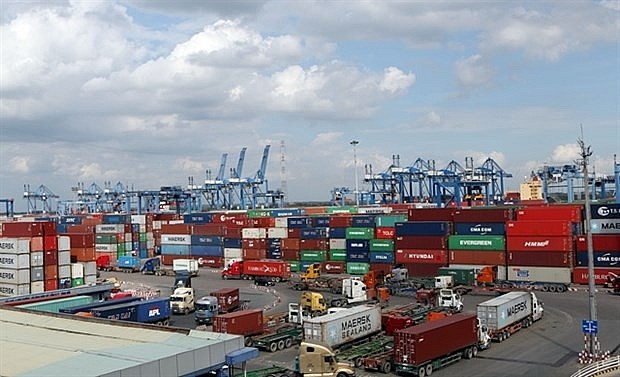 Cat Lai Port in HCM City (Photo: VNA)
Dang Hong Nhung, from the Agency for Foreign Trade under the Ministry of Industry and Trade, said the logistics sector in Vietnam had great potential for growth, given the heavy investments in infrastructure systems, including building and expanding expressways, airports, seaports, and logistics centres.
The Government last year issued a resolution to enhance the competitiveness of the logistics sector, making it a high-added value services sector.
Under the resolution, Vietnam aims to promote the logistics industry development with production, import and export activities.
It's necessary to establish sustainable supply chains, improve the quality of human resources and promote digital transformation and technology application in the logistics industry.
The resolution also aimed to promote the development of green logistics, which has become a trend and an important indicator for the sustainable development of the logistics industry.
The Government has instructed the Ministry of Finance to continue reviewing the policies of taxes and fees while customs procedures would be further simplified to create favourable conditions for logistics services providers.
She also noted that 2023 would be a challenging year as the global economy is in a recession coupled with high inflationary risk, leading to a decrease in trade activities as well as logistics activities.
She recommended companies prepare for uncertainties in the context of the ongoing Russia – Ukraine conflict, natural disasters, diseases, or unexpected incidents.
Bui Trung Thuong, Vietnamese Trade Counsellor in India, said India has a long coastline that is very convenient for shipping while Vietnam has a direct shipping route to India.
Vietnam and India should cooperate in building and expanding expressways, airports, seaports, and logistics centres, he added.
Experts also recommended Vietnam develop a strategy for green logistics to 2030, in which, the digital transformation should be sped up, infrastructure quality increased and conditions for multimodal transport improved.
Policies should also be raised to encourage small- and medium-sized enterprises to switch to green logistics and use renewable energy, they said.
Vietnam and India established diplomatic relations in 1972, which was lifted to a comprehensive strategic partnership in 2016.
Vietnam's economy to grow by 6.6% this year: OECD
Vietnam's economy will grow by 6.6% this year and at a similar rate in 2024, according to a report released on March 31 by the Organisation for Economic Co-operation and Development (OECD).
The report "The Economic Outlook for Southeast Asia, China and India 2023: Reviving tourism post-pandemic" states that Vietnam's economic growth is driven by foreign investment in the manufacturing sector, especially electronics, machine manufacturing, textiles and footwear, and benefits from China's loosening of COVID-19 prevention and control measures, VOV reported.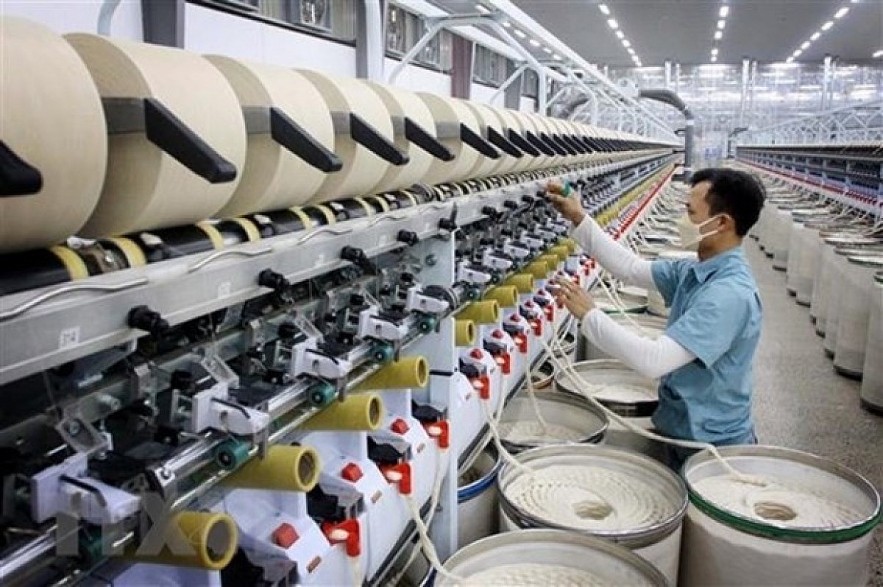 Photo: VOV
At this rate, the OECD believes that Vietnam continues to lead the top five largest economies in Southeast Asia. The Philippines is forecast to reach growth of 5.7% in 2023 and 6.1% in 2024, Indonesia at 4.7% and 5.1%, Malaysia at 4.0% and 4.2%, and Thailand at 3.8% and 3.9% in the same period.
The report says that the end of support programmes after the COVID-19 pandemic will create favourable conditions for Vietnam to improve its public financial situation. However, weaker demand is likely to reduce investment in the Vietnamese economy. The report also recommends the country continue to closely monitor inflation trends.
As tourism was among the sectors most affected by both the COVID-19 pandemic and responses to it, the report highlights the economic impact of tourism in the region and explores how the sector can be reshaped to regain its significant role in Emerging Asia.
The interruption of tourism allowed countries in the region to consider reforms in the sector, including diversifying tourism markets and addressing labour market challenges, while catering to the new needs and preferences of the post-pandemic world, prioritising sustainable and environmentally responsible activities, and accelerating digitalisation.
Vietnamese language course for Lao officers opens in Son La
The Military High Command of the northern mountainous province of Son La on March 31 opened a Vietnamese language course for officers and soldiers of Laos' armed forces.
Addressing the opening ceremony, Vice Chairwoman of the provincial People's Committee Trang Thi Xuan ordered the provincial the Military High Command to closely coordinate departments and sectors to ensure the best living and learning conditions for the Lao officers and soldiers.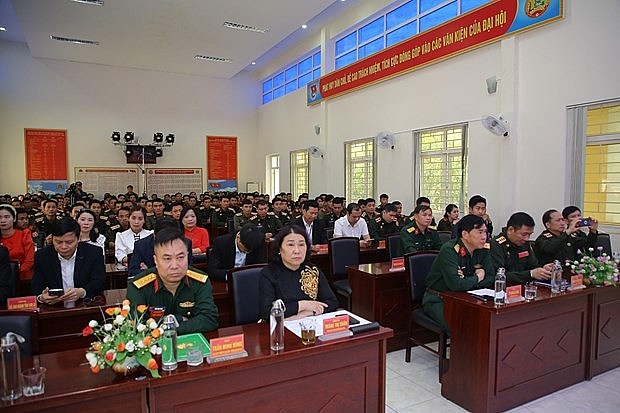 Delegates attend the opening ceremony of the Vietnamese language course for officers and soldiers of Laos' armed forces in the northern province of Son La. (Photo: VNA)
Apart from teaching the Vietnamese language, the nine-month course will also focus on sharing experience in socio-economic development, ensuring defence and security, and addressing social issues, contributing to promoting the friendship between the Military High Commands of Son La and Lao localities, VNA reported.
Through the course, 120 Lao officers and soldiers will not only learn listening, speaking, reading and writing skills, but also understand more about military terms. They will also visit historical sites, and scenic spots in Son La province.
Vietnam fears 'getting old before rich' as golden population period ends in 2039
Vietnam, which expects to have its 100 millionth citizen in April 2023, is now in the golden population period which extends from 2007 to 2039.
According to the General Statistics Office (GSO), Vietnam will be among the top 15 countries in the world with a population of 100 million people or more in 2023.
This marks an important milestone for Vietnam. The country is a vast market but also a nation with a plentiful labor force in a golden population period with great opportunities for development.
According to the United Nations Population Fund (UNFPA), countries with 30 percent of its population children aged below 14 and 15 percent of people aged 65 or more are considered to be in the "golden population" period.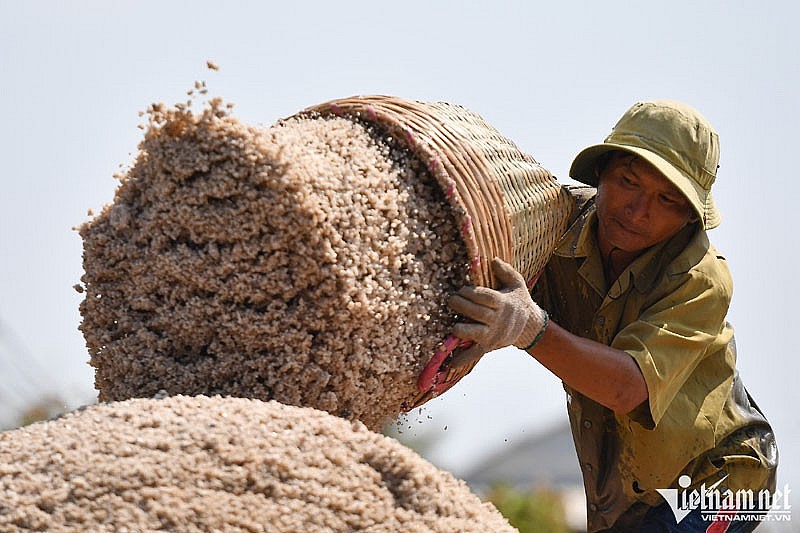 Photo: VNN
In 2022, Vietnam had more than 50 percent of people of working age, while the number of people aged 65 or higher accounted for nearly 8 percent of the population.
It is expected that the number of people aged 65 or more will be higher than 15 percent by 2039, the time when the golden population period will end in Vietnam.
The golden population periods lasted 140 years in France, 85 years in Sweden, and 72 years in the US.
The aging population in Vietnam is occurring when the GDP per capita by 2040 will reach $15,000 per annum, much lower than the $30,000 per annum of developed countries, according to a scenario developed by the Ministry of Planning and Investment (MPI). This will have a negative impact on economic development and the nation's goals.
The years from 2020 to 2030 are believed to be the optimal time for the country's economic development. However, it may not escape the middle-income trap and may never become a developed country if development does not strongly improve.
However, a golden population just brings opportunity and doesn't guarantee economic breakthroughs.
Quality: not golden
Vietnam's current productivity is 11 percent of Singapore's, 23 percent of South Korea's and 24 percent of Japan's. In Southeast Asia, Vietnam's productivity is only higher than Cambodia (2.4 times), Myanmar (1.6 times) and Laos (1.2 times), cited VNN.
The GSO's 2019 population census found that 80.8 percent of the population aged 15 or more do not have professional qualifications.
Vietnam now has a plentiful labor force, but it is largely untrained and low cost, while quality is in low value chains.
According to the Ministry of Labor, War Invalids and Social Affairs (MOLISA), Vietnam has 55 million workers, but only 24.5 percent have education degrees and certificates. The figure is just 1/3 of developed industries in South Korea, Taiwan and Singapore.
According to the Central Institute of Economic Management (CIEM), unskilled and informal workers account for a large proportion. Currently, Vietnam is among the countries with a low position in national competitiveness indexes, which is attributed to human resources.
Vietnam, for example, only had a 46/100 score in working skills, and ranked 103rd out of 141 ranked countries. It ranked 102nd out of 141 countries in training quality.
As for HDI (human development index), which measures population quality, announced by UNDP, Vietnam has never fallen into the top 100 countries. Productivity remains the weakest factor when considering population quality.
Vietnam is seriously lacking skilled workers, workers with technical expertise, and managers and innovators, the people who can lead the economy.
Education is the key
Economists cited success stories from Japan and Germany, saying that despite destruction during the World War 2, they could rise became developed countries thanks to well-trained workforces.
They said Vietnam should learn from these countries, building a reasonable system of policies to manage the labor market, and link vocational training with the market.
Expert Nguyen Dinh Cung said that Vietnam's growth is on the decrease, 0.5 percentage point every 10 years. The time of high growth is too short, not enough to escape the middle-income trap.
In the first 10 years (1991-2000), Vietnam obtained an average GDP growth rate of 7.56 percent. In the second 10 years (2001-2010) it was 6.61 percent. In the third 10 years (2011-2020) it was 6 percent. And in the first three years of the fourth 10 years, the figure is estimated at 5.6 percent.
If Vietnam wants to obtain the average growth rate of 7 percent, it will have to gain the growth rate of 9 percent per annum in 2024 and 2025, a very heavy task in the current conditions.