Vietnam News Today (Jun 23): Local Airlines Spread Wings to Reach Lucrative Markets This Summer
Vietnam News Today (Jun 23): Covid-19: Vietnam confirms 888 new cases on June 22; Local airlines spread wings to reach lucrative markets this summer; Vietnam, Cambodia strengthen relations; Vietnam, Ukraine cooperate in citizen protection.
Vietnam News Today (Jun 23) notable headlines
Covid-19: Vietnam confirms 888 new cases on June 22
Local airlines spread wings to reach lucrative markets this summer
Vietnam, Cambodia strengthen relations
Vietnam, Ukraine cooperate in citizen protection
'Make in Vietnam' Digital Technology Product Awards 2022 launched
Shrimp exports surge during five-month period
VN travelers among most ready to travel in Asia-Pacific
Vietnam tightens health quarantine against emerging diseases at borders
UOB maintains Vietnam's 2022 GDP growth at 6.5%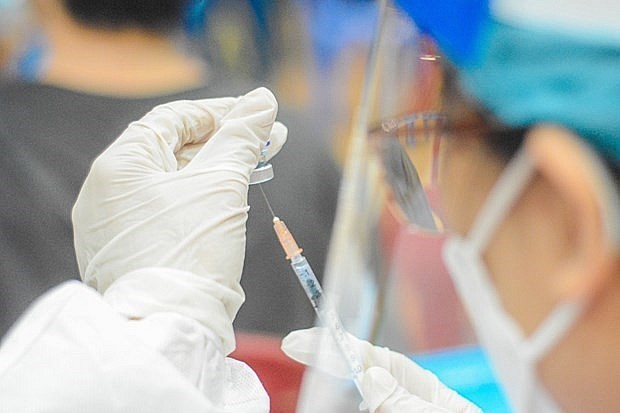 Ilustrative image. Photo: VNA
Covid-19: Vietnam confirms 888 new cases on June 22
A total 888 new cases of Covid-19 were recorded in the past 24 hours from 4pm June 21 to 4pm June 22, according to the Ministry of Health.
Hanoi still reported the highest number of infections on the day with 149 cases, followed by Hai Phong with 88 and Da Nang with 61.
Besides, the south central province of Ninh Thuan added 58 Covid-19 cases to the national caseload after verifying information, cited VNA.
The national caseload reached 10,739,855.
A total 5,657 Covid-19 patients were given the all clear on June 22, bringing the number of recoveries so far to 9,622,837. There are 33 patients in serious conditions needing breathing support.
No death from Covid-19 was reported in the past 24 hours. The total fatalities stood at 43,084.
On June 21, 388,269 doses of vaccines were administered, raising the total number of doses of Covid-19 vaccines administered to 226,741,624.
Local airlines spread wings to reach lucrative markets this summer
Although the expansion of international flight markets is occurring at a slow pace, more routes are gradually being deployed by airlines to take advantage of the summer holiday, according to the Civil Aviation Authority of Vietnam.
India is widely considered to be a potential new market for Vietnamese tourism. Airlines such as Vietjet Air and Vietnam Airlines of Vietnam, and IndiGo of India, have resumed flights between the two countries. In particular, Vietjet Air has been licensed to run more than 20 new routes from Hanoi, Ho Chi Minh City, Da Nang, and Phu Quoc to new Indian destinations such as Bangalore, Hyderabad, Ahmedabad, Chennai, Kolkata, and Gaya. It has also proposed increasing the frequency of flights to Delhi and Mumbai starting from July.
Furthermore, Singapore and Malaysia also represent lucrative markets for Vietnamese airlines. Vietnam Airlines and Vietjet Air have moved to gradually increase the frequency of flights from Hanoi and Ho Chi Minh City to Singapore, whilst also opening new routes from Da Nang and Nha Trang to Singapore in May and June. Vietjet Air is scheduled to launch three new routes from Hanoi, Da Nang, and Nha Trang to Kuala Lumpur in Malaysia from July.
Meanwhile, the Korean market is now preparing to welcome the return of Korean airlines to Da Nang and Nha Trang. Vietjet Air has been granted air transportation rights to operate the Da Nang - Busan route starting from July.
By the middle of June, roughly 30 foreign airlines and three local airlines (Vietnam Airlines, Vietjet Air, and Bamboo Airways) have been licensed to operate both to and from 22 countries and territories globally.
Compared to the industry in the pre-pandemic period, there are four markets that have yet to reopen regular routes both to and from Vietnam, namely Brunei, Indonesia, Myanmar, and Macao (China), in addition to a number of markets with high demand for charter flights such as Finland, Italy, and Switzerland, according to VOV.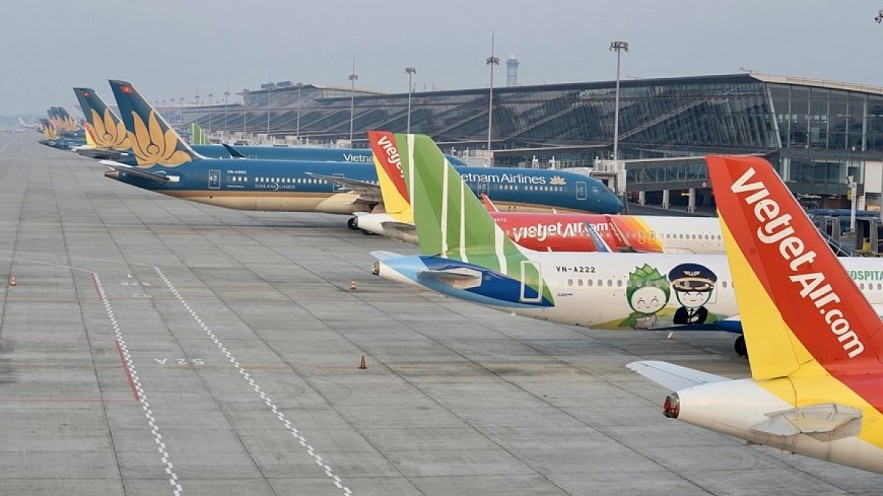 Local airlines have deplooyed plans to run more routes to destinations overseas.
Moreover, budget airline Bamboo Airways has launched a total of 12 new routes to countries throughout Europe and the Asia-Pacific region, as well as Australia, since Vietnam officially opened its entire international flight network from January 1. A representative of Bamboo Airways says the firm will continue to research and expand its international flight network to countries globally, while also launching more routes to Germany, Australia, and the UK.
The majority of international routes operated by Bamboo Airways have high efficiency and strong occupancy rates, according to a representative of the airline.
According to experts, the global aviation market requires more time to fully recover to reach the level it stood at in the pre-pandemic period, and this is an opportunity for airlines to prepare resources in a considered manner and be ready to keep up with the competitive pace of the market.
A representative of Vietnam Airlines notes that Southeast Asian markets have already opened and are recovering quickly, while the Republic of Korea, Japan, and Taiwan (China) have introduced further open-door policies, which are expected to contribute to its swift recovery.
In terms of European destinations, the recovery process will be slower due to long flight routes, high fuel prices, large wide-body aircraft costs, as well as problems relating to inflation and spending, says the representative.
Vietnam, Cambodia strengthen relations
The People's Committee of Ho Chi Minh City held a ceremony on June 22 to mark the 55th anniversary of bilateral diplomatic ties between Vietnam and Cambodia.
Addressing the event, Phan Van Mai, Chairman of the municipal People's Committee, reviewed the arduous struggles for independence, freedom and national reunification of the Vietnamese and Cambodian armies and people, reported VNA.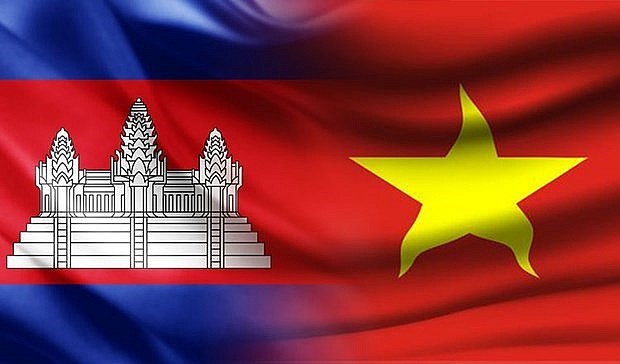 Illustrative image. Photo: Khmertimeskh.com
The Vietnamese army and people together with the patriotic Cambodian army and people fought side by side to save Cambodia from the Pol Pot genocidal regime, he said.
The official emphasized that political ties between the two countries continue to be tightened through regular visits by their high-ranking leaders, adding that local authorities always attach great importance to and actively contribute to the traditional friendship and comprehensive cooperation between the Governments and people of the two nations.
Sok Dareth, Consul General of Cambodia in HCM City, expressed his gratitude to the generations of Vietnamese Party and State leaders, former experts and volunteer soldiers for helping the country escape from the genocidal regime. He affirmed that the traditional friendship and solidarity between the two nations should be strengthened.
According to the diplomat, despite the complicated developments of the Covid-19 pandemic, two-way trade turnover hit nearly 10 billion USD last year, almost double 2020's figure.
As of 2021, Vietnam had 88 valid investment projects in Cambodia with registered investment capital of 2.56 billion USD. Vietnam's investment in Cambodia reached 89.4 million USD last year.
Vietnam, Ukraine cooperate in citizen protection
Vietnamese Ambassador to Ukraine Nguyen Hong Thach asked Ukraine agencies to coordinate with the Vietnamese Embassy to seek flexible resolutions to issues facing Vietnamese people fleeing the war during a meeting with representatives from Ukraine's State Migration Service (SMS) and Ministry of Foreign Affairs (MFA) on June 21.
The Ukrainian side thanked Vietnam for its humanitarian assistance to Ukraine and highly appreciated Vietnam's active and well-organized evacuation of Vietnamese people from the war-torn country. They suggested the two sides maintain close and effective cooperation in citizen protection; and, if possible, revise and amend cooperation documents to make them relevant to the new reality.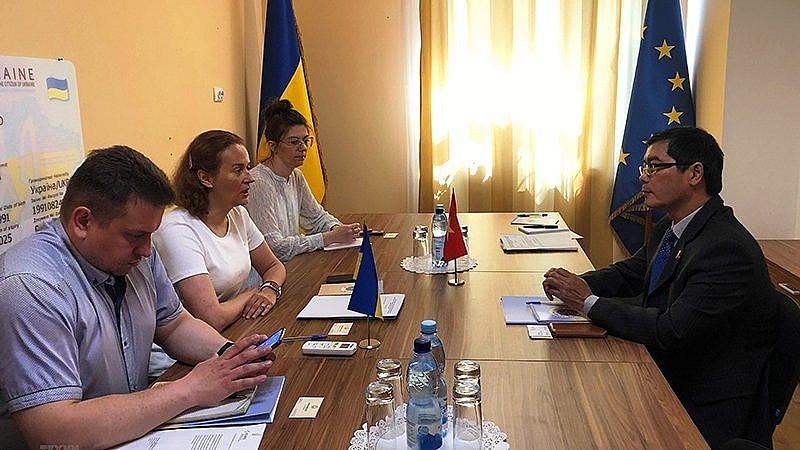 The working session between the two sides. Photo: Vietnamese Embassy in Ukraine
Thach, for his part, gave his hosts a brief overview of the status of Vietnamese people living in Ukraine in the past and at present, cited NDO.
He also provided updates on problems facing Vietnamese fleeing Ukraine who now wish to return, urging competent Ukrainian authorities to work with Vietnamese Embassy to come up with flexible and timely measures to support them, particularly those who had lost permanent residence papers or are having papers pending.
Both sides agreed to soon provide instructions for Vietnamese people and to meet in-person for better collaboration if necessary.
'Make in Vietnam' Digital Technology Product Awards 2022 launched
The Ministry of Information and Communications launched the 'Make in Vietnam' Digital Technology Product Awards 2022 in Hanoi on June 22.
This marks the third consecutive year that the competition has been held with the ultimate aim of honoring excellent digital technology products which have been designed, created, and manufactured in Vietnam.
All of the products boast great practical value recognized in the development of the digital economy, digital government, and digital society in the country.
This year's event will see businesses compete across four categories, namely digital products for digital government, digital economy, digital society, and potential digital products.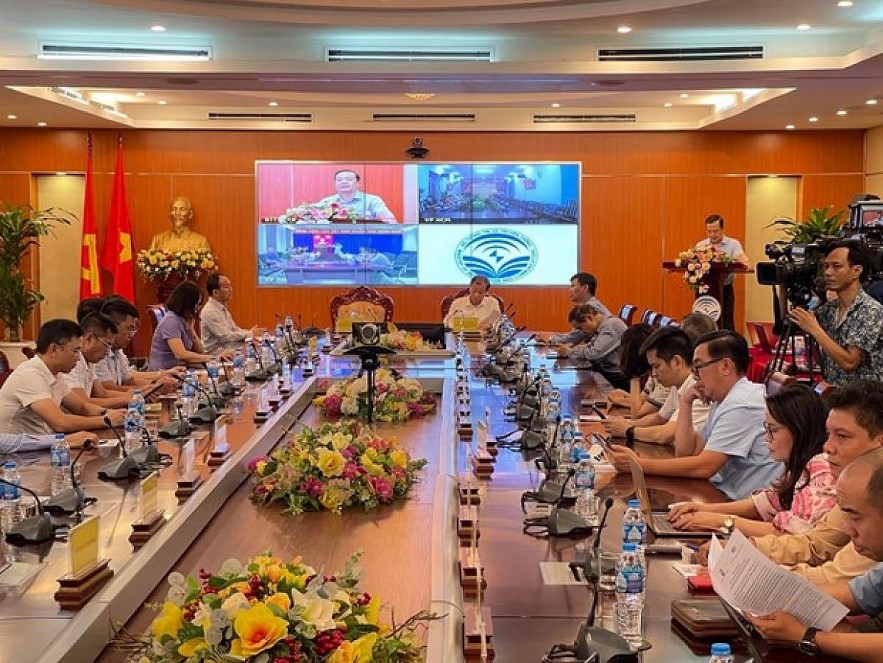 'Make in Vietnam' Digital Technology Product Awards 2022 is launched in Hanoi on June 22. Photo: VNA
With regard to potential digital products, this category will only be applicable to small and medium-sized enterprises or creative start-ups, VOV reported.
Gold, silver, and bronze awards will be named in each category, in addition to a list of the Top 10 products.
To be eligible for the awards, products must satisfy two major criteria: they are both designed and created in Vietnam, and they have an impact on the development of the country's digital economy, digital government, and digital society.
Addressing the launching ceremony, Deputy Minister of Information and Communications Pham Duc Long said the Ministry will work alongside the award winners to make the digital technology products a reality.
The organizing board will receive applications online at giaithuong.makeinvietnam.mic.gov.vn from June 22 to September 22.
An awards ceremony is scheduled to take place in December this year.