Vietnam News Today: Two Vietnamese volunteered to donate lungs to critical British COVID-19 patient
Again the Vietnamese people get wow as they show their willingness toward sharing amid the difficulties of COVID-19 pandemic. Today news of Vietnam also features some more latest stories. 
Vietnam extends condolences to Laos over
former PM's passing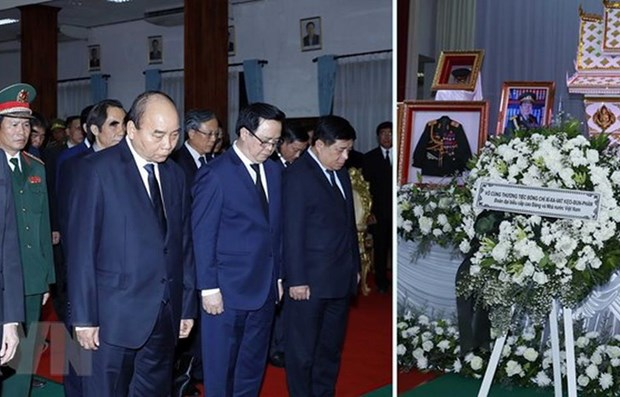 Prime Minister Nguyen Xuan Phuc (first from left) leads a high-level Vietnamese delegation to attend state funeral of former Lao Prime Minister Sisavath Keobounphanh. (Photo: VNA)
According to VNA, the Communist Party of Vietnam (CPV) Central Committee, the National Assembly, the President, the Government, and the Vietnam Fatherland Front Central Committee on May 13 sent a message of condolences to their Lao counterparts over the recent passing of former Prime Minister Sisavath Keobounphanh.
General Sisavath Keobounphanh passed away on May 12. He served as a member of the Lao People's Revolutionary Party (LPRP) Central Committee from the 1st to 8th tenures, Secretary of the LPRP Central Committee for the 3rd and 4th terms, and a member of the Politburo during the 4th, 6th, 7th and 8th tenures.
He was also Minister of Agriculture and Forestry and Minister of Interior before serving as Vice President of Laos from 1996 – 1998 and Prime Minister from 1998 – 2001. He was also former Chairman of the Lao Front for National Construction (LFNC) Central Committee.
The condolence message wrote that the Vietnamese Party, State and people highly appreciated General Sisavath Keobounphanh's great contributions to the Lao people's past struggle for national independence as well as in the current process of national reform, protection, construction and development.
Two Vietnamese volunteered to donate lungs to critical British COVID-19 patient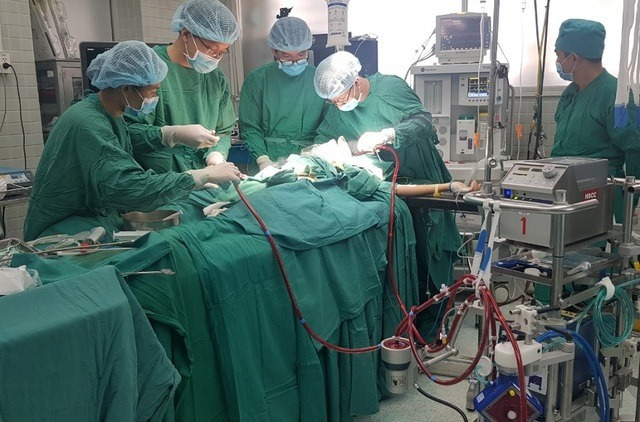 A transplant surgery by Vietnamese doctors.
A woman, 40 and a veteran, over 70 are two Vietnamese people expressed their desire to share a part of their lungs to rescue the British COVID-19 patient, who is in a critical ill condition, Vnexpress reported.
According to Deputy Director of The Vietnam National coordinating center for Human organ Transplantation Nguyen Hoang Phuc, the two volunteers have contacted the center and expressed their willingness.
The veteran from Dak Nong province had called the center twice and then show his disappointment when being told that the patient can not receive organ donation from people over 70 years old. However, the veteran voiced his belief and pride in the country's medical industry.
Besides, the 40-year-old woman affirmed that she is willing to register for a part of lung donation if it can rescue the British patient. Her health is claimed good, she has a happy family and has nothing in contact with the patient.
The British pilot, 43, tested positive for the SARS-CoV-2 virus that causes the COVID-19 disease on March 18. He has obesity and coagulopathy and suffers from a 'cytokine storm' syndrome, an overreaction of the immune system.
Since being admitted to the Ho Chi Minh City-based Hospital for Tropical Diseases, the patient has continuously displayed high temperatures with his respiratory depression increasing and condition worsening.
Vietnamese citizens can visit Halong Bay for free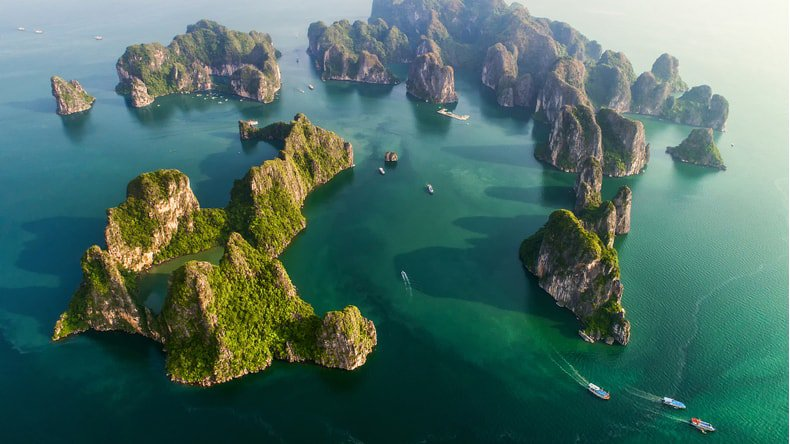 Photo by VisitHaLongbay.
Quang Ninh province has announced that some tourist sites in the area including Halong Bay will let Vietnamese citizens visit for free starting from May 15, Lao dong reported.
Accordingly, some notable tourist sites including Halong Bay, The Complex of Yen Tu Monuments and Landscape, Quang Ning Museum will offer free entrance for domestic visitors in May and some holidays in June and July such as International Children Day (June 1), Vietnamese Family Day (June 28), Vietnamese Tourism Day (July 7)…
Besides, the province also promotes its tourism by offering package buy 1 get one at three aforementioned destinations for all Vietnamese citizens.
In May, Quang Ning will launch a high-quality bus route from Van Don International Airport to Doc Do, Uong Bi city, nearby the Yen Tu complex.
Hanoi to resume activities at pedestrian zone this weekend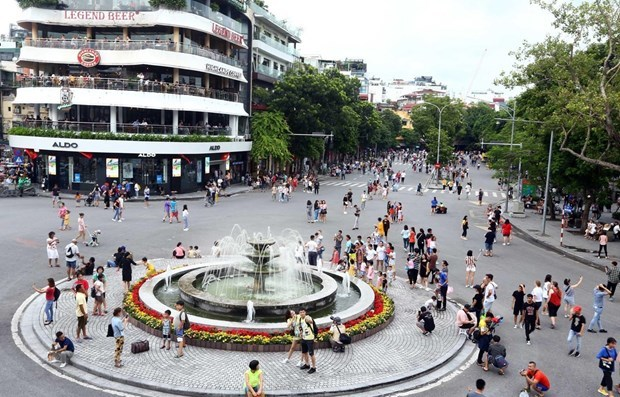 Hanoi pedestrian zone is usually opened at the weekend. Photo by Vietnamnet.
Roads will be closed to traffic again over the weekend around Hoan Kiem Lake and public activities will be resumed here from May 15 as the spread of the coronavirus is contained, Hanoitimes cited an announcement of the People's Committee of Hoan Kiem district
Currently, Hanoi city's government has announced a new phase of Covid-19 disease prevention and control, as well as putting economic activities back to normal.
Following the instruction of the municipal People's Committee, public activities in Hoan Kiem district's walking space will be restored and must ensure security, order, and traffic safety.
Authorities in the district will regularly inspect and strictly handle violations of the order, ensuring the requirements for preventing and controlling Covid-19 issued by the central and local governments.
Vietnam exports hundreds of millions of face masks abroad
Illustrative photo by Vnexpress.
Hundreds of millions of made-in-Vietnam face masks have been exported abroad, showing an upsurge in the operation and production capacity of the Vietnamese garment and the textile sector at a time when the country's economy is struggling to overcome the impacts of the COVID-19 outbreak, Vietnaminsider reported.
However, there are still many things to do to facilitate the sustainable export of face masks.
Vietnamese businesses' face mask production capacity is huge. The Ministry of Industry and Trade has stated that domestic producers have a total production capacity of 40 million face masks per day, or about 1.2 billion a month. By working at full capacity, the entire garment and textile sector can even produce 100 million face masks per day, or about 3 billion a month.
As estimated by the Vietnam Textile and Apparel Association (VITAS), domestic garment and textile businesses are able to produce around 150 million – 200 million face masks a month, which can absolutely meet domestic demand for epidemic prevention and control besides maintaining exports.
However, Vietnamese businesses have faced certain difficulties in meeting mask quality standards from importing countries. Accordingly, to export masks to the EU and the US, Vietnamese firms must obtain a CE marking and FDA certification, respectively, which indicates that a product meets the appropriate safety and environmental protection standards.
Experts also noted that mask producers must be well-prepared right from the start of the production process in order to raise their competitiveness and promote their exports in the long term, particularly to demanding markets like the US and EU.
Vietnamese businesses will also face competitiveness issues when other countries with success in developing their textile and garment sectors, including China, India and Pakistan, have recovered after the epidemic.