Vietnam Pledges Promoting Women Participation in Digital Transformation at UN Session
Vietnam shares experiences in promoting the participation of women and girls in the global digital transformation process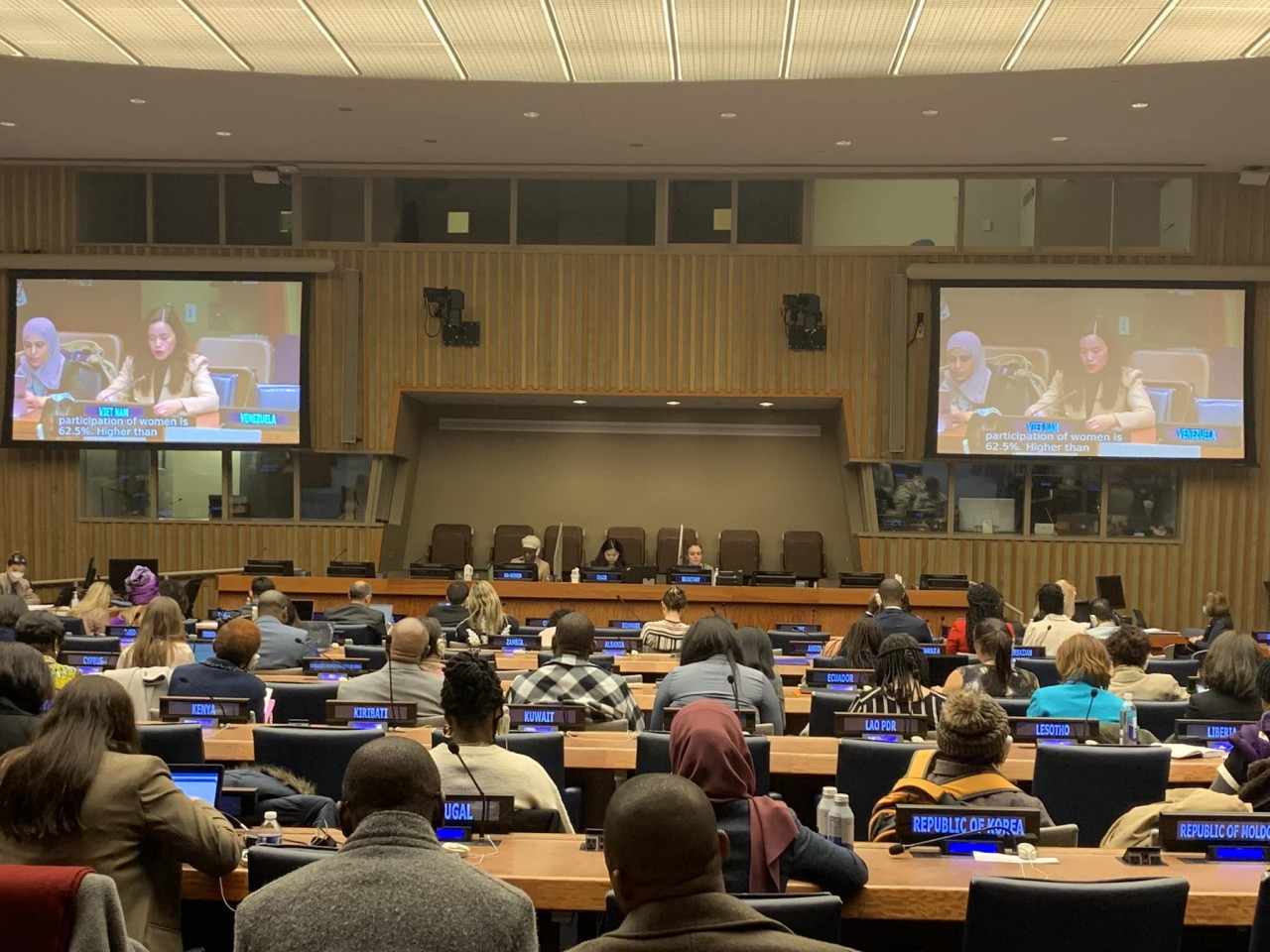 Minister Counsellor Le Thi Minh Thoa, Deputy Permanent Representative of Vietnam to the UN. Photo: VNA
The application of digital science and technology towards the goal of gender equality requires political will and real actions of governments and the willingness to transform of relevant sectors in society, VNA citied a Vietnamese official.
In her remarks at the 67th session of the UN Commission on the Status of Women (CSW), Minister Counsellor Le Thi Minh Thoa, Deputy Permanent Representative of Vietnam to the UN, highlighted Vietnam's achievements in this area, including the Government's adoption of a national programme on digital transformation to 2025 and celebration of National Digital Transformation Day for the first time.
Vietnam has also recorded sound outcomes in gender equality promotion, climbing four places to the 83rd in the World Economic Forum's Global Gender Gap Index 2022, with the rate of women participating in the workforce reaching 62.5%, higher than the global average of 56%.
To boost the engagement of women and girls in the global digital transformation, the representative of Vietnam recommended further removing stereotype barriers in career guidance, and education and training in natural sciences; and narrowing the gender gap in digital issues.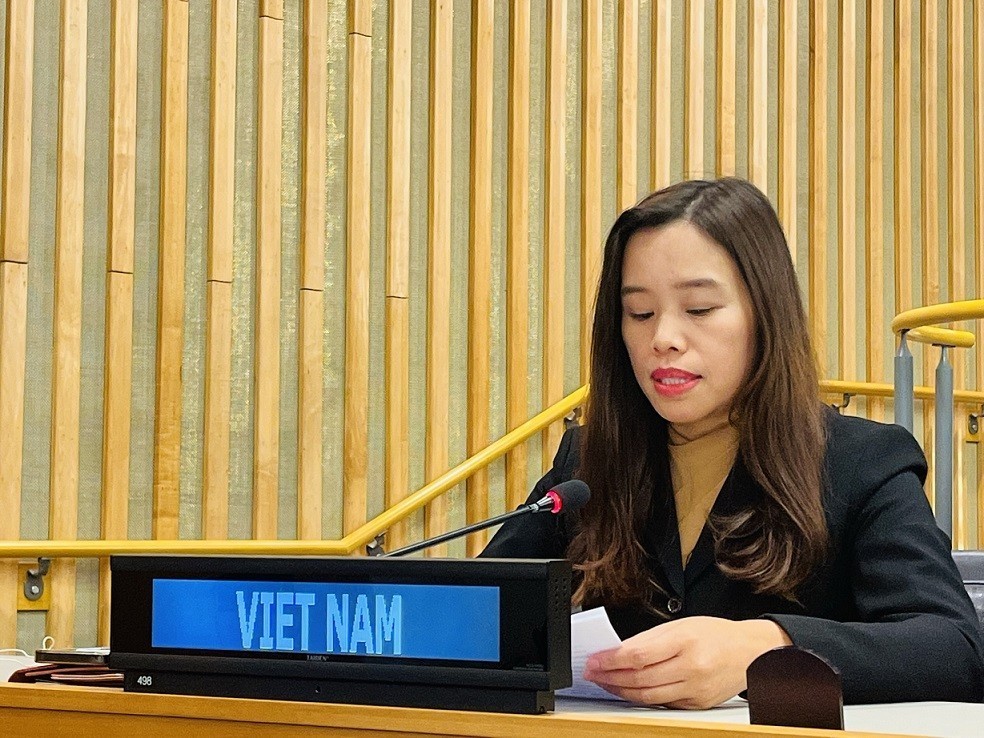 Minister Counsellor Le Thi Minh Thoa, Deputy Permanent Representative of Vietnam to the UN. Documentary photo: VNA
It is necessary to ensure that the groups enjoy the fruits of scientific and technological progress and equip them with the knowledge and skills to find employment in the digital era, the diplomat noted.
Themed "Innovation and technological change, and education in the digital age for achieving gender equality and the empowerment of all women and girls," the session – the UN's largest annual gathering on gender equality and women's empowerment – takes place from March 6 to 17. It gathers 201 representatives of nations and international organisations.
At the plenary sitting, UN Secretary-General António Guterres called for urgent action in three areas, starting with increasing education, income and employment for women and girls.
Women's and girls' full participation and leadership in science and technology must also be promoted, while the international community must also create a safe digital environment for them, he noted.
Representatives of participating nations also presented their solutions, including the incorporation of gender equality into policy making process, and the creation of jobs for women and of preferential loans for female-led startups, among many others.
Previous, Secretary General of the Vietnamese National Assembly Bui Van Cuong delivered a speech on gender equality in parliaments at the plenary session of the Association of Secretaries General of Parliaments (ASGP) in Manama, Bahrain on March 13.
Cuong suggested that ASGP produce a report summarising experience and recommendations while the IPU adopt resolutions, reports or statements regarding gender equality in parliaments. Based on that, parliaments commit to specific actions for implementation.
He called for promoting inter-parliamentary cooperation and collaboration between member countries' parliaments and UN organisations and international forums on women to better protect women's rights. Progressive countries in gender equality should strengthen their sharing of experience with other countries in this field.
The IPU was urged to enhance skills training for core female parliamentarians who will later play an integral role in training counterparts in their own countries.