Vietnam, UK Hold Fourth Defence Policy Dialogue
From Mar 29 to 30, UK Minister of State for Defence, Baroness Goldie visits Vietnam to further strengthen the bilateral defence partnership.
During her visit to Vietnam, Baroness Goldie joined Senior Lieutenant General Hoang Xuan Chien, Viet Nam's Vice Minister of National Defence to co-chair the 4th UK and Vietnam's Fourth Defence Policy Dialogue. This is an important annual bilateral meeting between the two nations, agreeing the future framework for joint defence cooperation.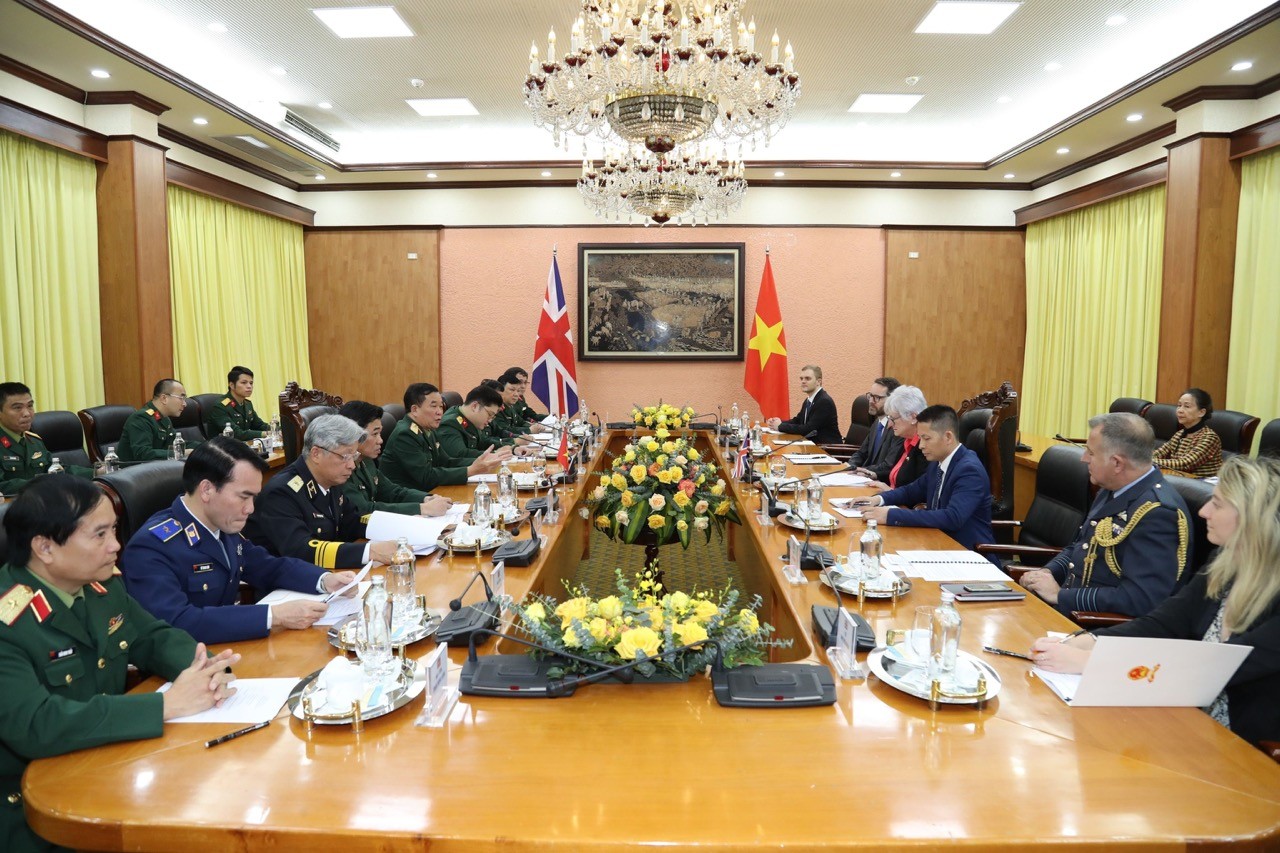 The 4th UK and Vietnam's Fourth Defence Policy Dialogue was held on Mar 29 in Hanoi
At the dialogue, they highlighted encouraging cooperation outcomes, especially in mutual visits, training, United Nations peacekeeping operations, defence industry, maritime security, hydrography, geospace, and human trafficking combat.
Notably, defence cooperation has been carried out effectively and substantively, thus greatly contributing to the Vietnam - UK strategic partnership and mutual trust for the sake of each country and for regional and global peace and stability.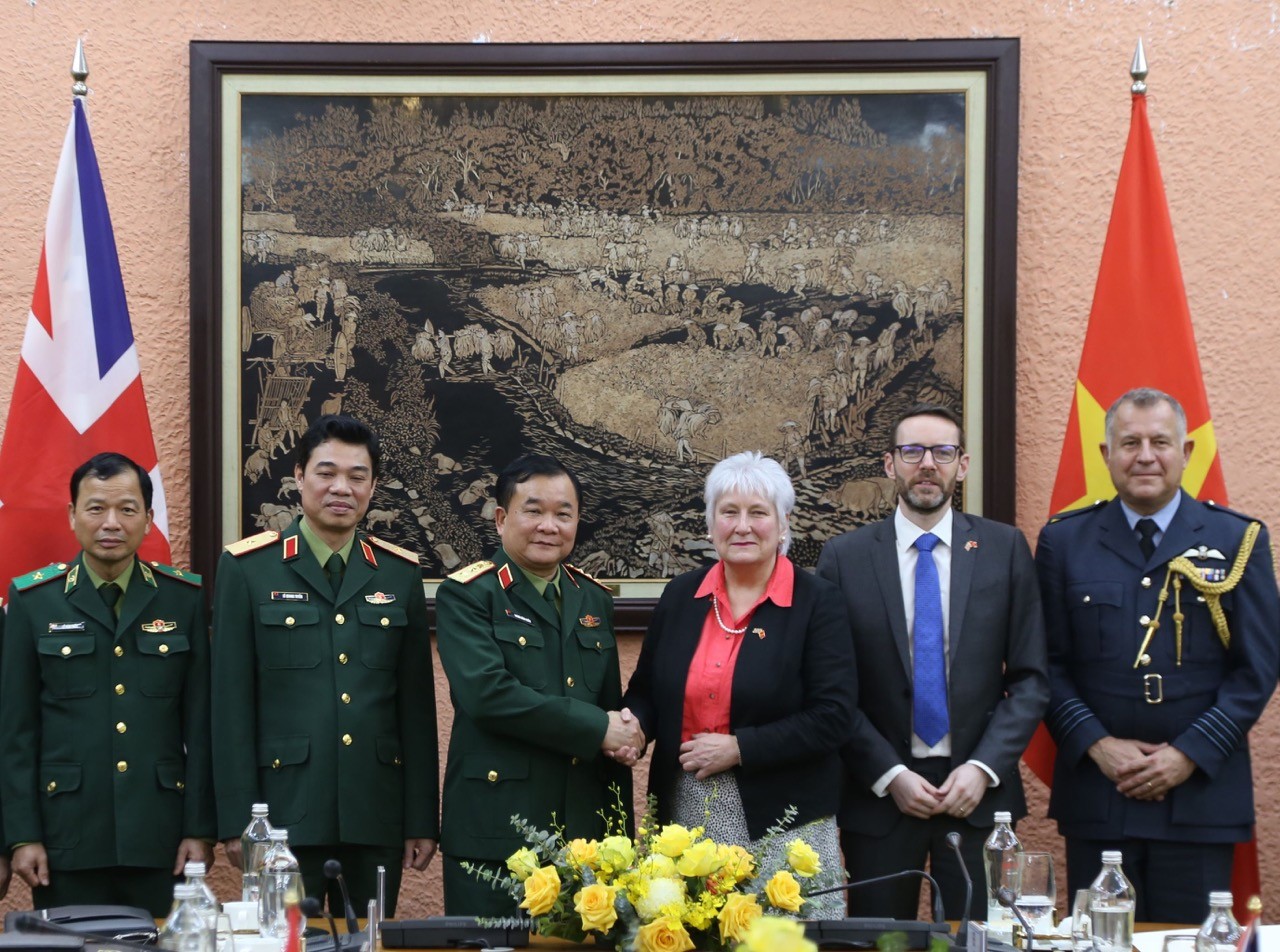 The 4th UK and Vietnam's Fourth Defence Policy Dialogue was held on Mar 29 in Hanoi
Baroness Goldie also visited the Vietnam Department for Peacekeeping Operations as the UK reaffirms its support to Vietnam in developing as a UN Troop Contributing Nation. She affirmed that the UK has already supported Vietnam's deployments, including to South Sudan and Abyei, by training medical and engineering personnel and now, eager to assist with future initiatives, including continuing delegation exchanges and implementing cooperation activities in conformity with the signed agreements.
Co-chairing the dialogue, Hoang Xuan Chien called on the UK to continue reserving scholarships and holding technical and English training courses for the Vietnamese side.
Vietnam hopes to receive the UK's assistance to improve its capacity in the fields that the European country is strong at such as cyber security, hydrography, and naval affairs, he noted.
Chien also added that Vietnam is ready to welcome British military personnel coming to learn the Vietnamese language at the Military Science Academy and the National Defence Academy.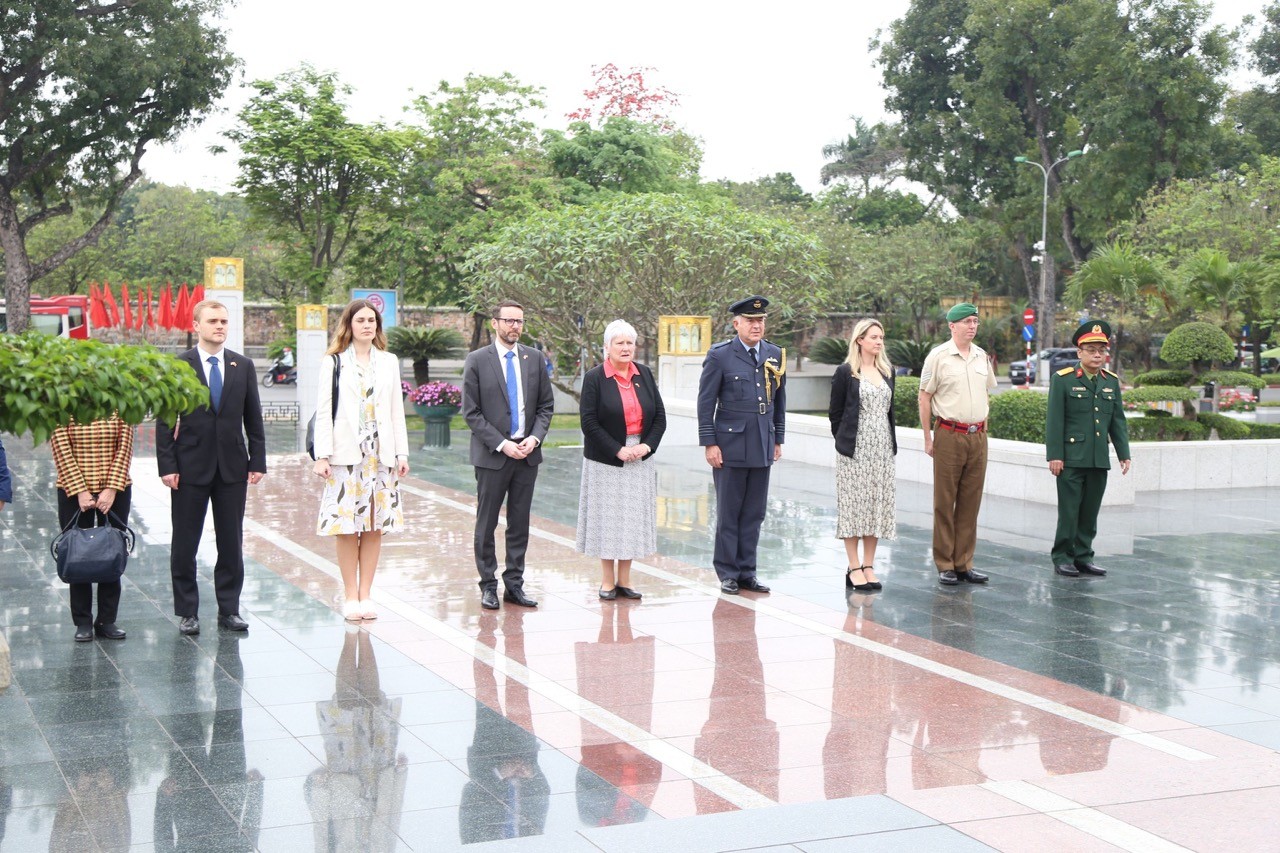 Baroness Goldie (fifth from right) paid a visit to the Bac Son Martyr Memorial Monument in Hanoi
The Vietnamese official asked the UK to continue helping develop the Vietnam peacekeeping training centre to the regional and international levels, improve the capacity of specialised forces, and support Vietnam's candidacy for high-ranking positions at UN missions and the UN headquarters, reported from VNA.
Following the UK's recently launched Women Peace and Security Strategy, Baroness Goldie also met with Vietnamese delegates to discuss the strategy and how the UK and Vietnam can work together to protect women in conflict and promote peaceful conflict resolution.