Vietnamese community in India amidst raging Covid-19: nervous but try to stick
As the Covid-19 epidemic is rampant in India, the Vietnamese community in the country has encountered many difficulties and challenges. Vietnamese ex-pats have no choice but to stay in India and comply with the host country's anti-epidemic measures despite really wanting to return to Vietnam.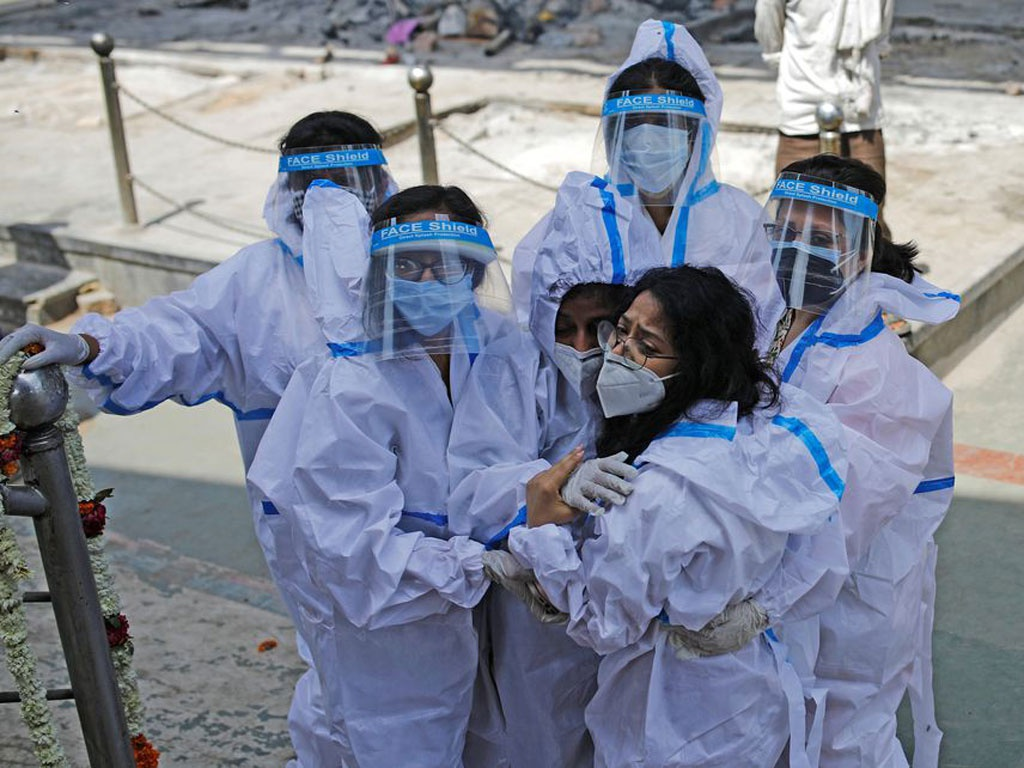 India has reported a spike in infections over the past few days. Photo: Reuters
"My husband contracted Covid-19"
Thuy Dung (32, from Ho Chi Minh City) is currently living in Thane (Maharashtra State, India) said that the epidemic situation in the city has complicatedly developed over the past few days. That many people living in the same apartment building with Dung have tested positive with Covid-19 makes her really nervous.
"The entire city has placed under lockdown to prevent the quick Covid-19 spread. All shops have to shut down, except for ones selling essential goods. I stay at home all the time and order items online. Nevertheless, shopping online has also become more difficult", Dung was quoted by Thanh Nien Newspaper as saying.
Dung's apartment building is deserted during lockdown time. Photo courtesy of Dung
Dung also said that she has just given birth for more than a month. Since the new Covid-19 wave hit the city, buying diapers or milk for her child become harder. "Purchasing foods for the whole family is also not easy. These days, I have a big appetite for vegetables, but I can't buy them due to the lockdown order", she added.
Ten days ago, her husband tested positive for Covid-19 and has to self-treat at home, which makes her whole family's life turn upside down. Although both husband and wife live together, they need to isolate themselves from each other. Dung also let the housekeeper be off from work to avert the spread.
Dung said "Because my house has only one bedroom, my husband has to give this room for me and our child and stay in the living room. Every time I get out of the room, I wear face masks. Initially, he had a high fever and a cough, but he is now in stable health condition. I hope everything will be fine".
Dung only goes out when really necessary. Photo courtesy of Dung
Arriving in India in March 2020, Dung has lived here for more than a year. In spite of missing her family, she can't return to Vietnam. The young mother added "My family in Vietnam calls me every day to ask me about the epidemic situation as well as encourage me to surmount the difficulties. I have an intention of coming back to Vietnam this June, however, it's hard to be fulfilled in this context".
Dung's greatest wish now is that her husband will soon recover and the epidemic will be soon over. "I miss my family in Vietnam so much. I'm really looking forward to returning to visit them. But now, I need to try to be optimistic to overcome this difficult time".
People remind each other to stay at home
Tan Thi Hoai Nhi (29, from Da Nang City) got married and has lived in India for nearly a year. Her Kochi city (Kerala state) has also been affected by the epidemic.
"Although the city has been put under lockdown, the Covid-19 situation here hasn't been as serious as that in other places. Everyone stays at home and only goes out when really necessary", Nhi said.
Nhi got married and has lived in India for nearly a year. Photo courtesy of Nhi.
Nhi's husband is a South African national. The couple met each other when her husband traveled to Da Nang. Due to the nature of her husband's work, she followed him to India to settle down. "He worked as a doctor at a local hospital. A few months before I gave birth, he asked to work from home to take care of me and our baby. He told me that there aren't enough beds for Covid-19 patients, the death also have to "stand in line" waiting for cremation, so, I feel really worried", she said.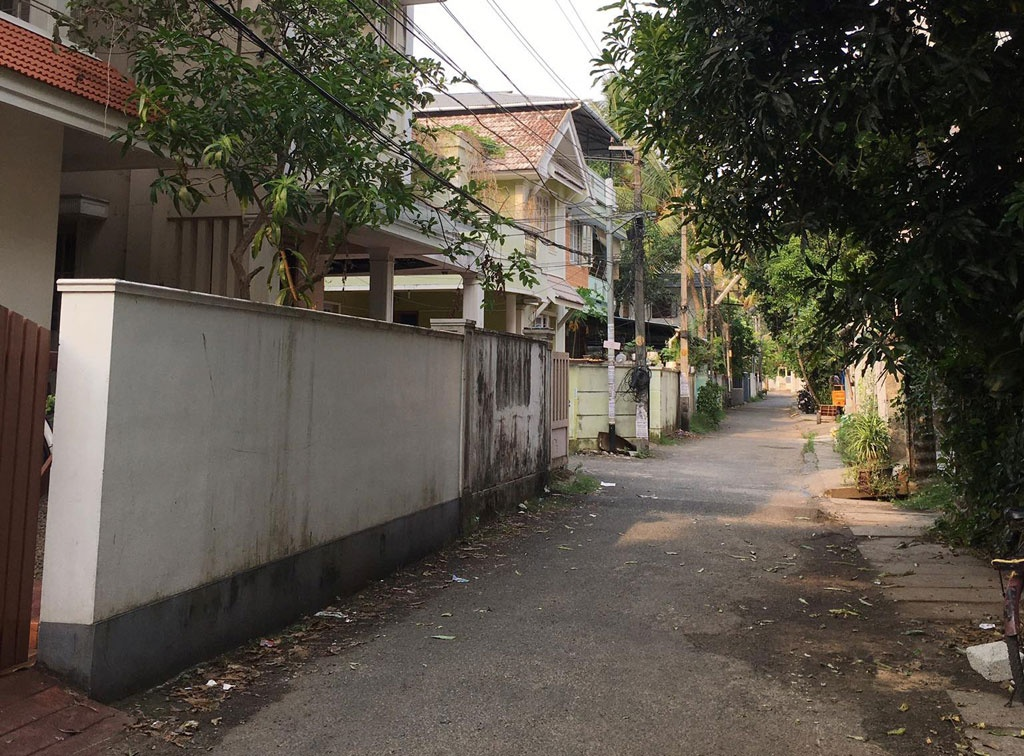 No people are seen on a road in Nhi's living area. Photo courtesy of Nhi.
Nhi has attended online forums for overseas Vietnamese in India in which people encourage each other to overcome this severe Covid-19 wave. "The best thing we need to do is staying at home", Nhi said.
Vuong Thi Ngoc Linh (30, from Dong Nai province), currently living in the West Delhi district (Delhi) is also concerned about the pandemic situation. "My living area is under lockdown. Roads are left deserted. One of my relatives also succumbed to the Covid-19".
"I have strictly abided by regulations on Covid-19 prevention and control. I also registered to get Covid-19 vaccine", she added.
New cases of coronavirus infection in India have recorded over 3.50 lakh, taking the total tally of COVID-19 cases to 1,73,13,163 according to the Union Health Ministry data.
The COVID-19 active caseload is 28,13,658 which now comprises 16.25 percent of the total infections.
The recovery rate is 82.62 percent, the data stated.
A total of 3,52,991 new infections were registered in a day, while the death count increased to 1,95,123 with 2,812 daily new fatalities, the data updated at 8 am showed.