Vietnamese cuisine: Steamed rice roll (Banh Cuon)
Vietnamese steamed rice rolls or Banh Cuon are a favorite with gastronomes around the country for their aroma and the taste of their minced meat and dipping sauce.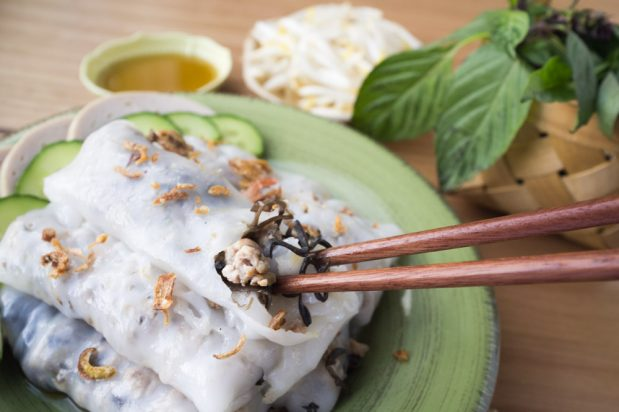 Photo: Asian Inspirations
Vietnamese Steamed Rice Roll, or Banh Cuon, is a traditional Vietnamese dish which is considered a healthy balance of Asia ingredients. Being made from thin sheets of a steamed rice batter, Banh cuon is often filled with a flavorful mixture of cooked ground pork, minced wood ear mushrooms, and shallots. The rice rolls are severed with fried shallots, a special dipping fish sauce, slices of Vietnamese pork sausage, sliced cucumbers, blanched bean sprouts and some Vietnamese herbs.
It takes a special kind of skill to prepare these steamed rolls which should always be extremely thin and translucent. Banh Cuon is usually consumed for breakfast in Vietnam, while a similar version of the dish is also present in Thai cuisine, where it is known as khao phan.
Best place to eat steamed rice roll in Hanoi
In the cold rainy day, having a plate of steamed rice rolls is the greatest choice of many visitors. Below, it is the list of places that have the most delicious Banh Cuon plates in Hanoi.
Ba Hoanh Banh Cuon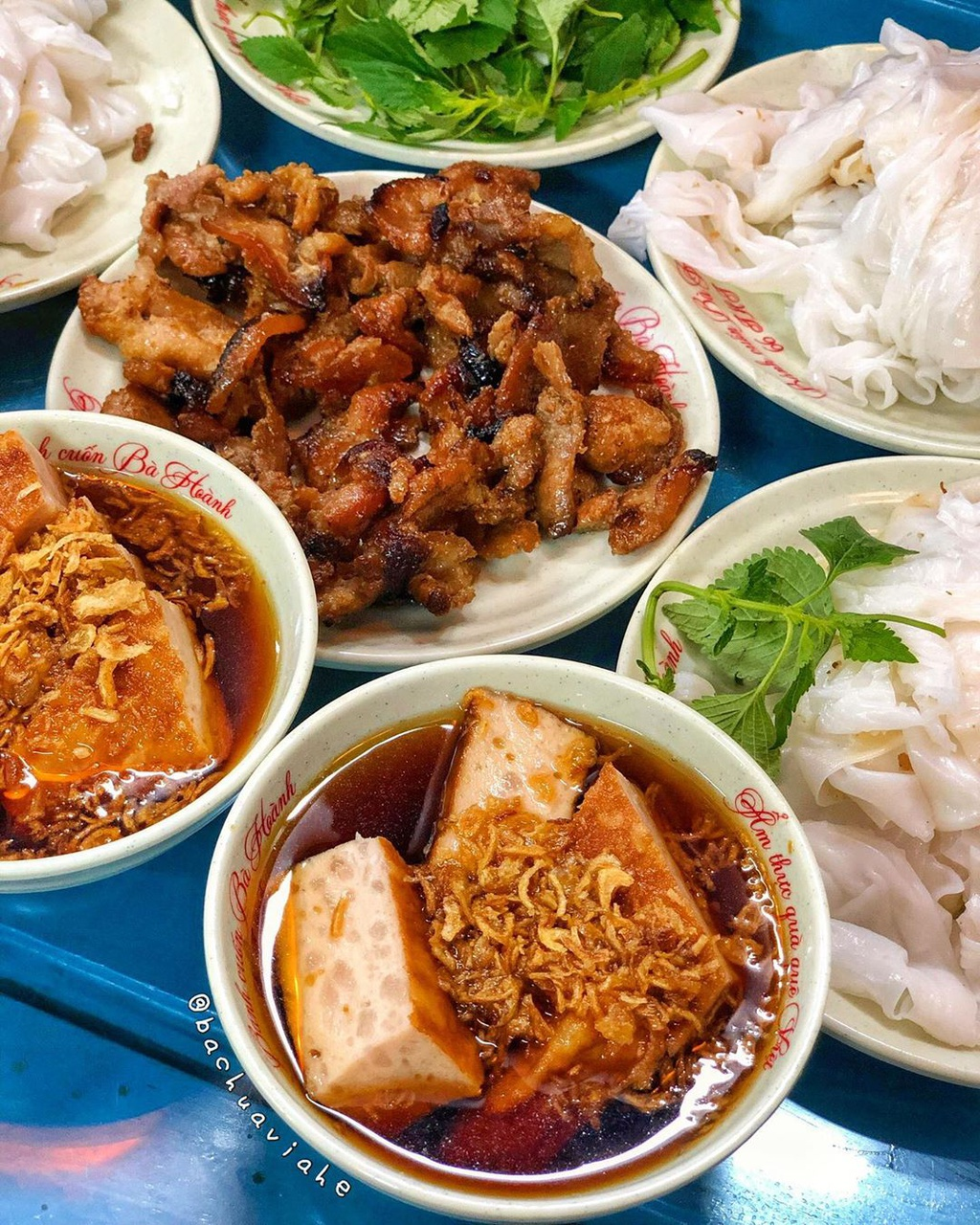 Photo: Bachuaviahe, Ninheating.
This is one of the most recommended places for diners to eat in the cold days. Ba Hanh is located on To Hien Thanh Street, and is always crowded with guests. Even though the restaurant has to serve a large amount of customers at the same time, the quality of the food remains stable.
The layers of Banh Cuon is made extremely thin, with delicious pork sausage, fried shallots in the dipping fish sauce made a satisfying experience in each bite. Besides, they also serve grilled meat for the diners to eat with Banh Cuon. The price is VND 30,000 – 50,000/serving.
Ba Hanh Banh Cuon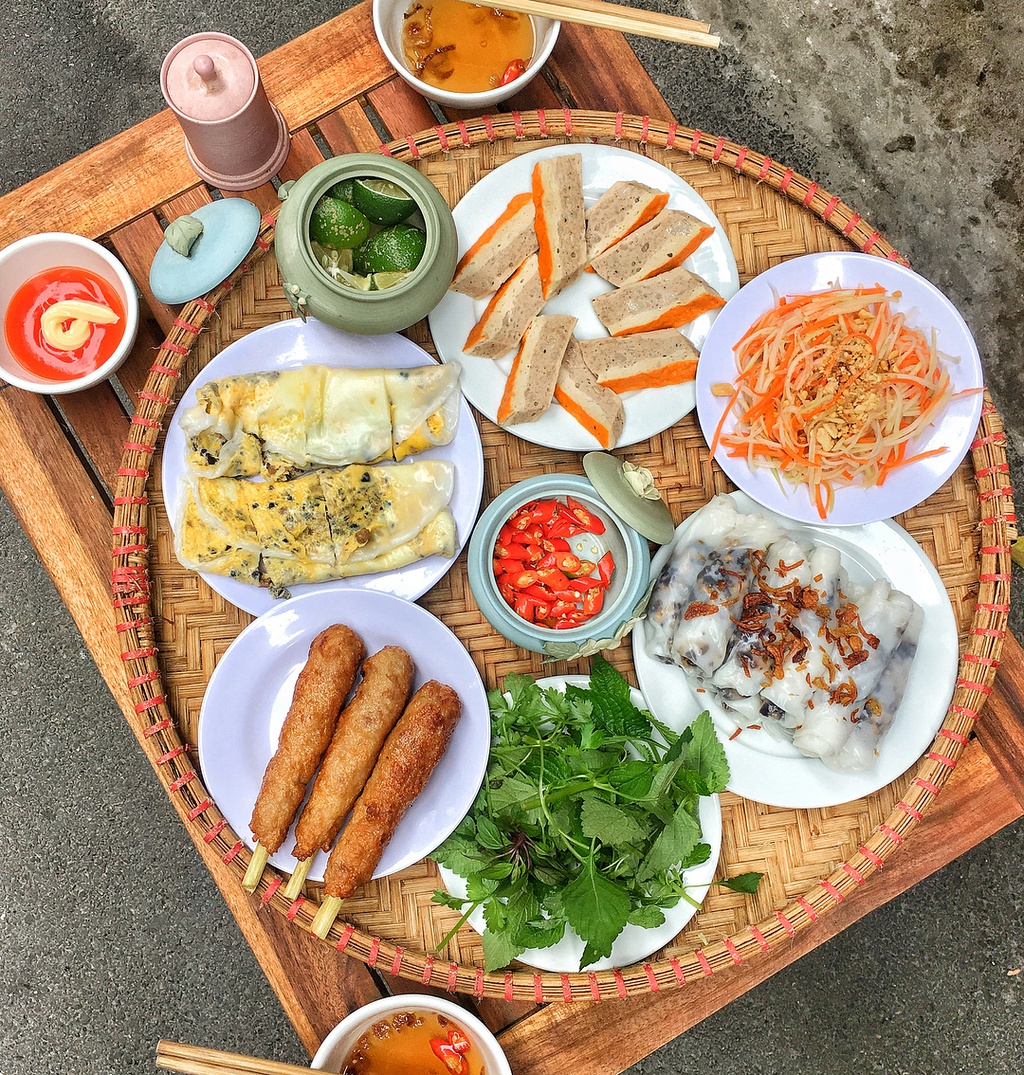 Photo: Leethijthuysanh, Ngocsfood.
This restaurant is famous for its traditional taste of Vietnamese steamed rice roll, bringing back old memories. The layer is thin and soft, and tastes sweet because the rice was soaked in water and grounded by hands. The filing includes wood ear mushrooms, shiitake mushrooms, oyster mushrooms, herbs, Thung Nai bananas, Binh Phuoc pepper, Hue chilli… All blend together and make a special and unique flavour. The price is VND25.000 – 40.000/serving
Thuy Khue Banh Cuon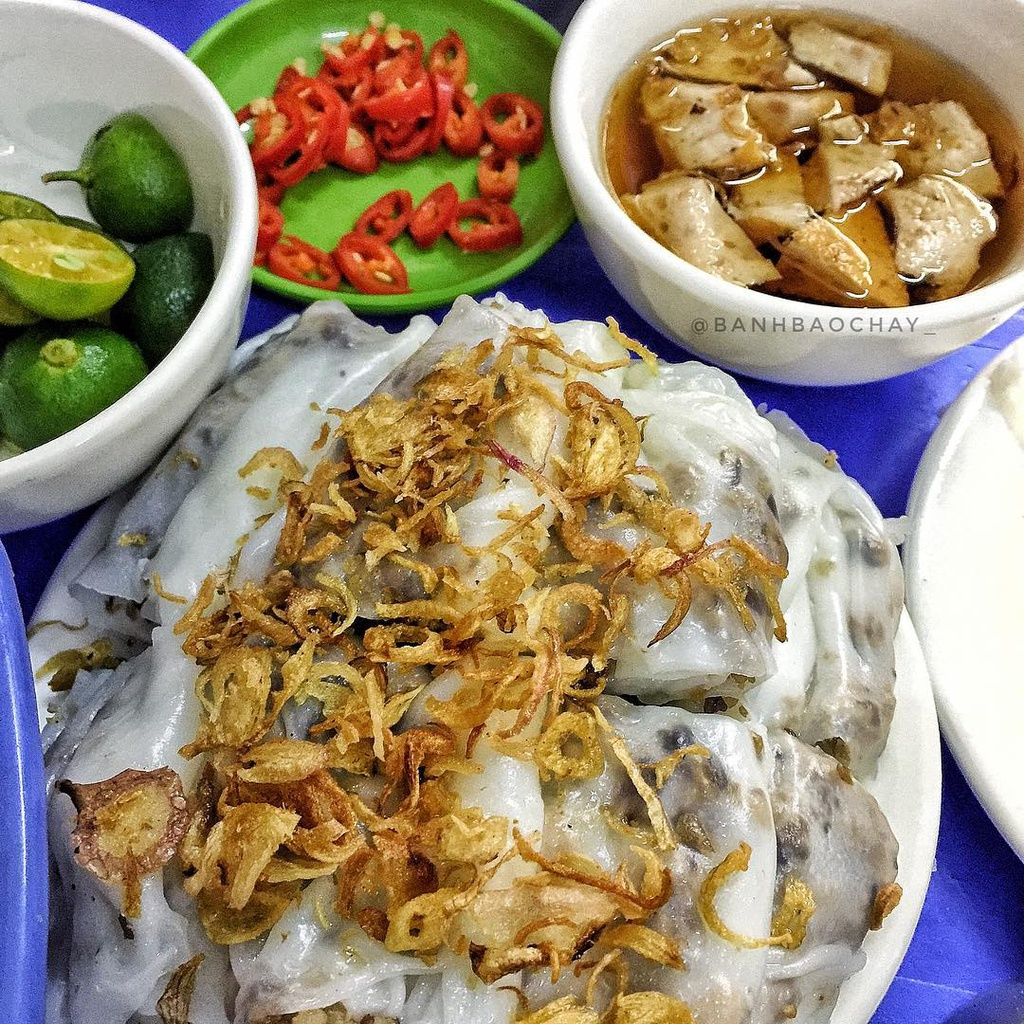 Photo: Foodbloginhn, Banhbaochay.
Deeply hidden in 29 Lane, Thuy Khue Street, this restaurant has had the oldest history of 40 years. The layer of Banh Cuon is smooth and thin, wrapping around cooked ground pork and wood ear mushrooms, then is steamed, sprinkling with fried shallots. The price ranges from VND15.000 to VND30.000 on serving, along with steamy dipping sauce warm the diner's heart.
Thanh Van Banh Cuon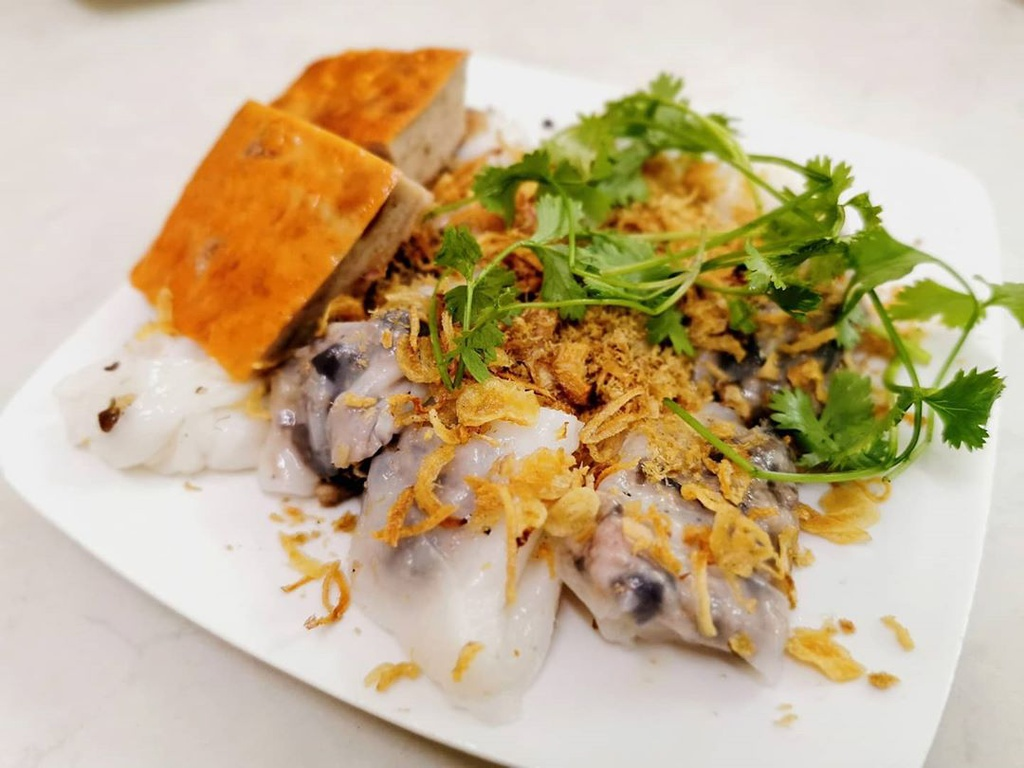 Photo: Mikey_wes.
This restaurant is always crowded with guests coming to have steamy plates of delicious Banh Cuon. Besides the fried shallots, they also have shredded dried shrimp as one of the fillings. The special part is that you can choose either cooked ground porks, eggs, chicken meat or shrimps. The price is a little bit higher than other restaurants, ranging from VND30.000 to VND60.000.
Phuong Banh Cuon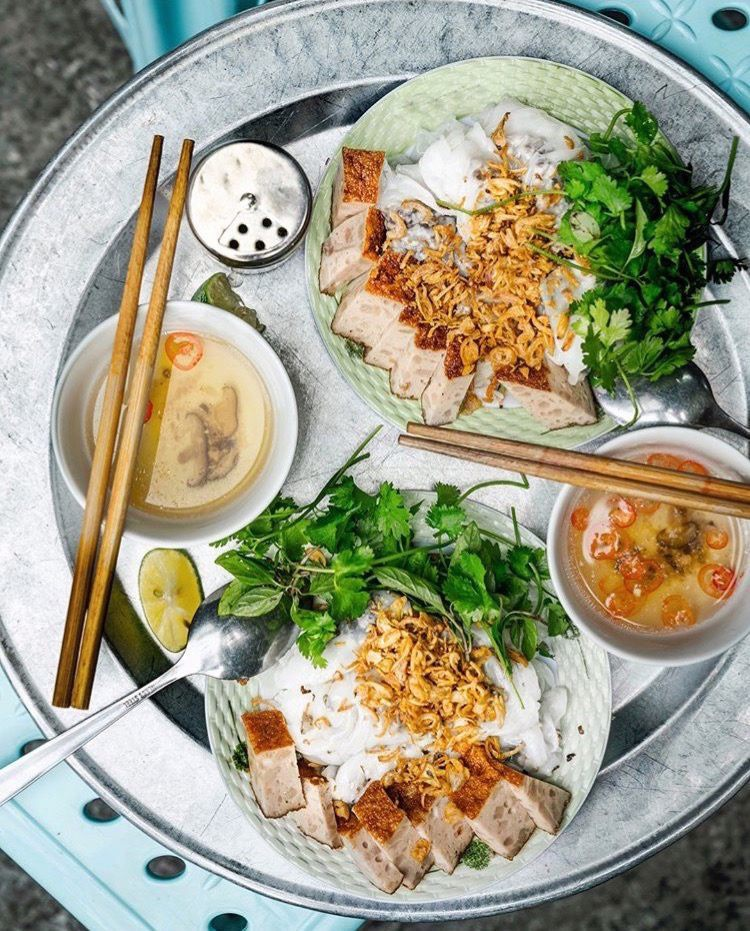 Photo: Fuongsfood, Lefooding.
This is a familiar place for a lot of people who live in Hanoi's Old Quarter, charming many visitors by its special dipping fish sauce. With traditional recipe, the fish sauce is made from meat, with ground pork and chopped shiitake mushrooms.
The layer is made thin, wrapped with wood ear mushrooms, chopped ground pork, sprinkling with fried shallots.The side dishes include pork sausages, eggs, chinese sausages, shredded fried shrimps. The price ranges from VND20.000 to VND55.000.