Vietnamese Designer Attracts Attention at Barcelona Bridal Fashion Week
A Vietnamese designer has just introduced her latest wedding dresses at the Spanish Fashion Week - Barcelona Bridal Fashion Week 2023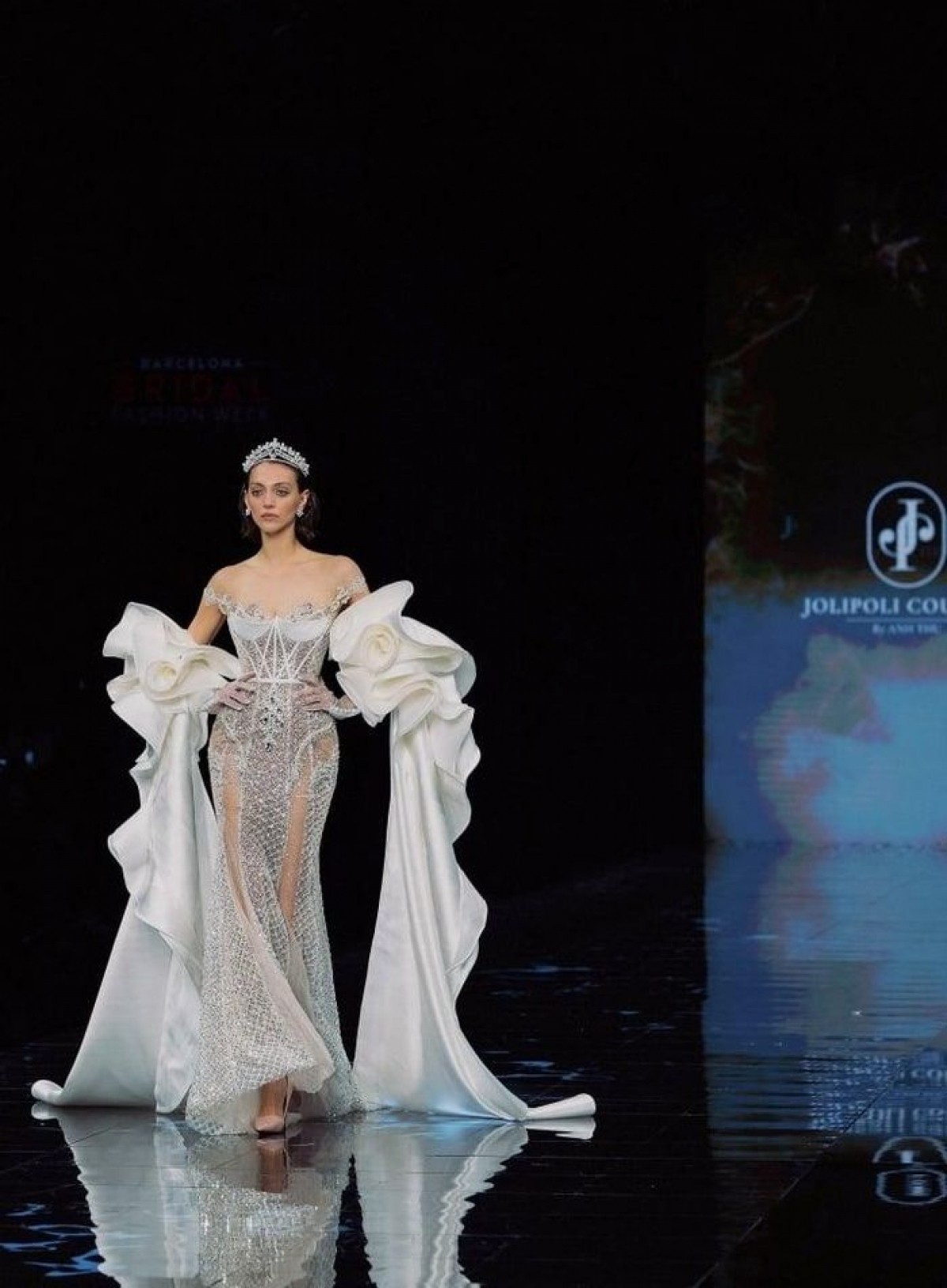 Designer Pham Dang Anh Thu's latest collection Blossom'24.
Designer Pham Dang Anh Thu recently introduced her latest collection Blossom'24 at the Spanish Fashion Week - Barcelona Bridal Fashion Week 2023 (BBFW 2023). This is considered a collection that marks the transformation of fashion brand JoliPoli Haute Couture.
Barcelona Bridal Fashion Week 2023 was held in Barcelona, Spain. Although Barcelona is not one of the "5 World Fashion Weeks," Barcelona Bridal Fashion Week is definitely an event to watch in the bridal industry. The annual event has represented a meeting point for professionals in the business since its initiation in 1991.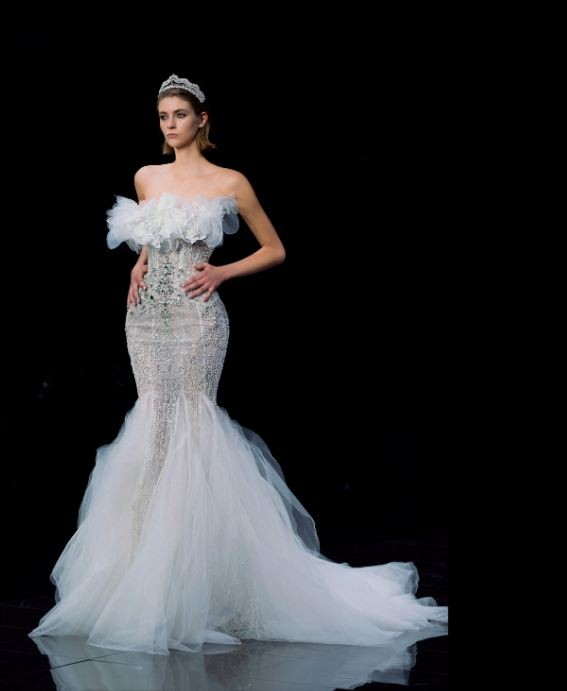 The collection Blossom'24 draws inspiration from flowers featuring timeless beauty.
The event is a combination of a trade fair and a fashion runway show. It exhibits a range of fantastic designs of wedding dresses, costumes, and accessories, as well as hosting informative trade conferences and other exciting activities.
The Blossom'24 collection is inspired by bas-relief flowers featuring timeless beauty, combined with modern motifs, to create more handcrafted and personalized dresses that enhance the female figure.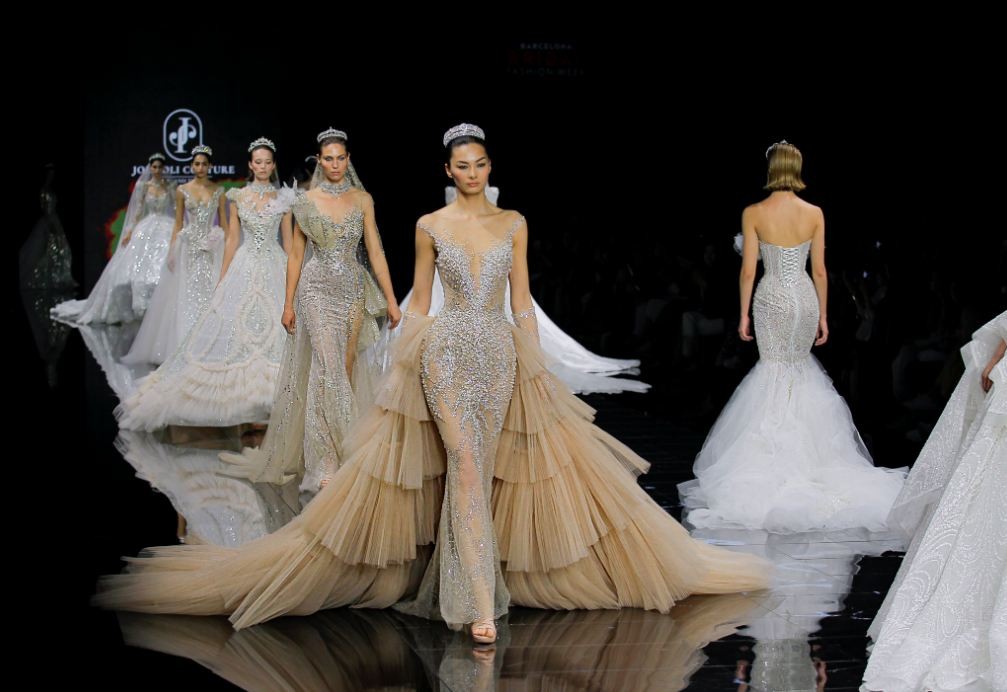 The technique of taking advantage of 3D folds and structures and sophisticated attachments make each costume of Pham Dang Anh Thu seem to captivate viewers.
Draping technique and 3D flower sculpting on Mikado, silk and chiffon are subtly incorporated into the designs, creating folds and structures with the architectural look of Renaissance goddess statues.
Nostalgic vibes and trendy trends, proud bas-relief flowers rising from sparkling stones or falling on soft silk, intricate patches on a simple structure, JoliPoli's signature corset technique combined with new layer shape. All the things that seem to be opposites but blend together promise to bring about the explosion and sublimation of visual and emotional in Blossom'24.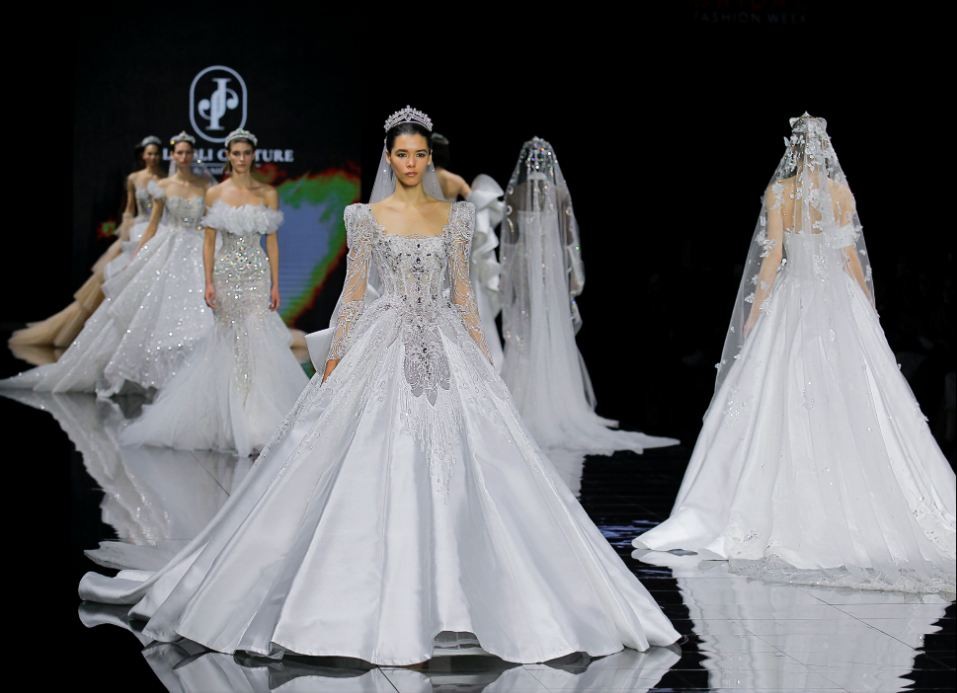 This is considered a collection that marks the transformation of JoliPoli.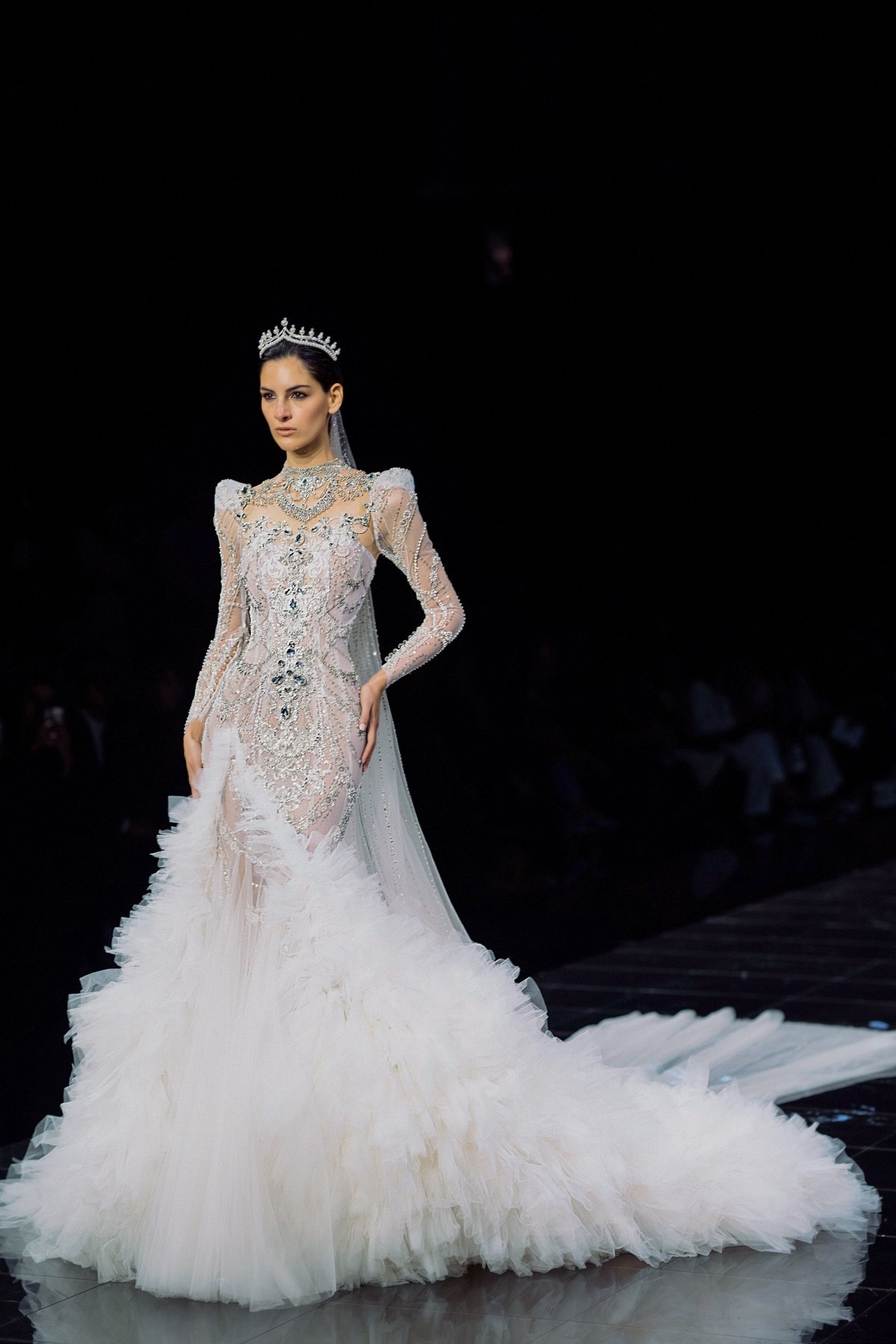 Barcelona Bridal Fashion Week is among the most important exhibitions to take place in the wedding fashion industry, both in Spain and worldwide.
Designer Pham Dang Anh Thu uses a draping technique and 3D flower sculpting on silk and chiffon to create outfits.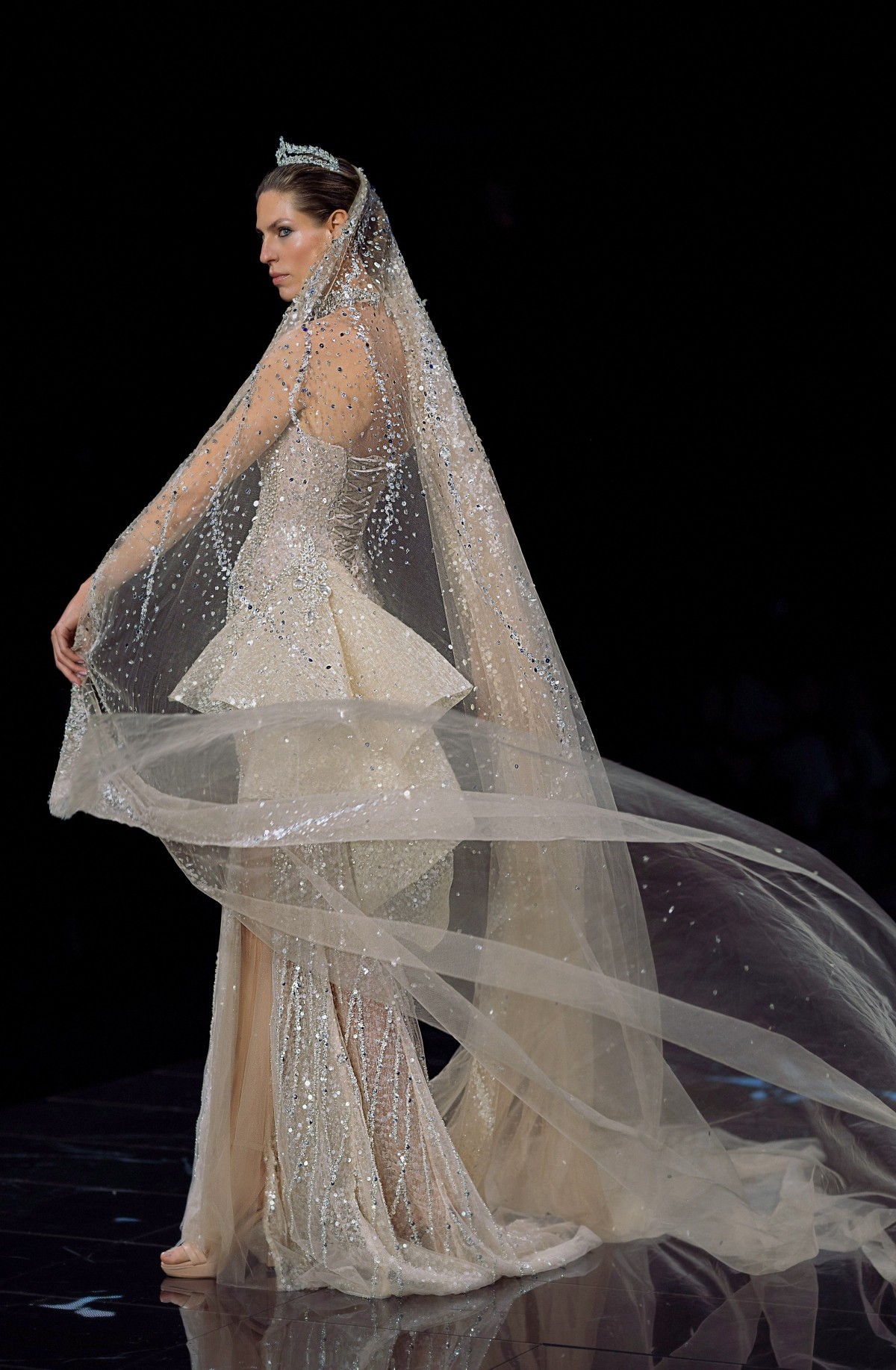 The designs enhance the charisma and beauty of women, helping each woman to become a powerful, shining and gorgeous queen in her own way.
Born in 1988, Pham Dang Anh Thu is famous when she won first prize in the HotVteen 2006 contest and has been the face of several teen magazines. However, she did not choose to join showbiz.
With that in mind, the beauty focuses all her efforts on studying and gaining experience in the field of fashion design. In 2008, she built her own brand and continuously achieved success, becoming a familiar name trusted and chosen by many famous artists. Currently, she is a leading designer of evening dresses, with many local celebrities.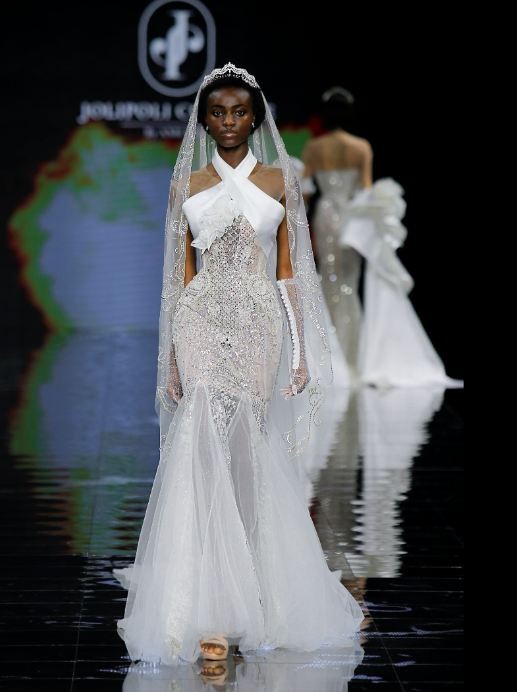 An elegant design.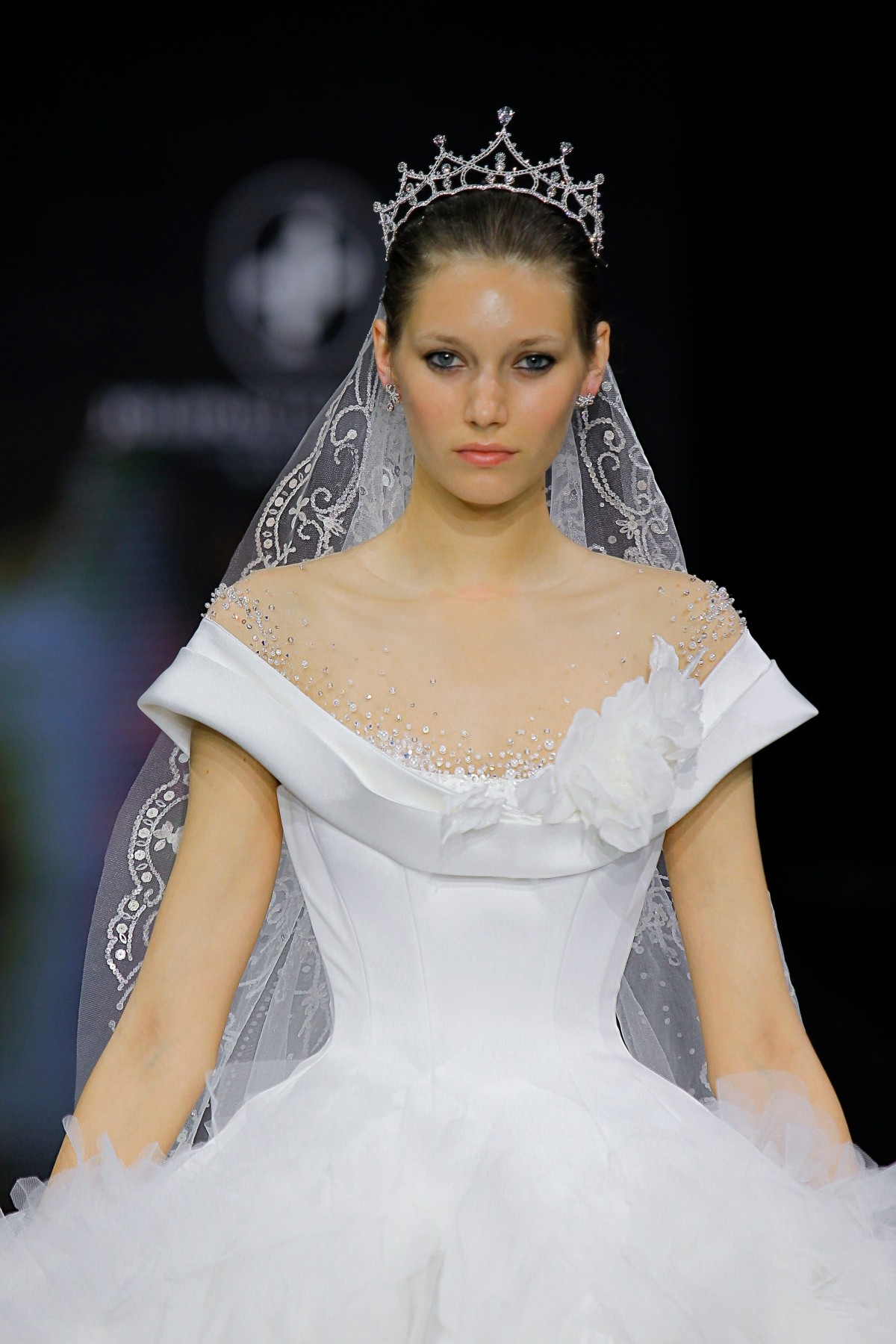 The gorgeous and beautiful dresses in Blossom'24 – JoliPoli Haute Couture collection of designer Pham Dang Anh Thu attracts attention at Spanish Fashion Week.
For over 13 years, JoliPoli has successfully become involved in the global market as it has become the increasingly-popular choice among many international celebrities. JoliPoli has 35 distributors in the United States, China, Europe, Malaysia, and Africa.
Barcelona Bridal Fashion Week 2023 gathers over 350 exhibitors, including Elie Sabb, Zuhair Murad, and Jimmy Choo. JoliPoli was selected as one of more than 30 fashion houses performing at this professional and monumental fashion week.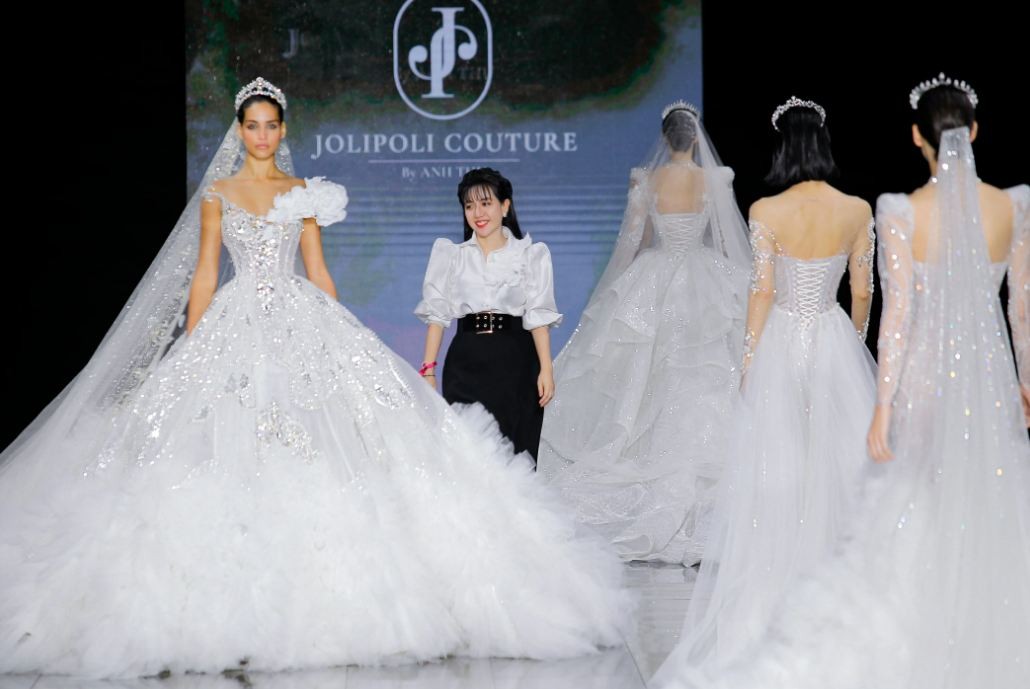 Through her collection, Pham Dang Anh Thu once again affirms her style and passion for fashion.
A roster of international brands was also part of the showcase, such as Ukrainian brands Wona Concept and Eva Lendel, Canada's Ines Di Santo, who made her Barcelona debut this year, and Polish firm Agnieszka Swiatly.
The fair also introduced the seminal edition of the Barcelona Bridal & Fashion Awards, bestowing prizes on the best bridal and occasionwear creations recognizing their design, quality and sustainability credentials.
The nine winners included Vivienne Westwood for the best wedding dress; Viktor & Rolf Mariage for best women's bridal collection, and Carlo Pignatelli for best groom fashion. Professor Jimmy Choo OBE, who since 2015 has been the creative director of The Atelier Couture brand, was awarded with a lifetime achievement prize.