Vietnamese first large-scale real estate project in Russia
Recently, at Grand Tchaikovsky Hotel (Russia), a Vietnamese enterprise held a presentation on the project of Multi Complex Building "6/3."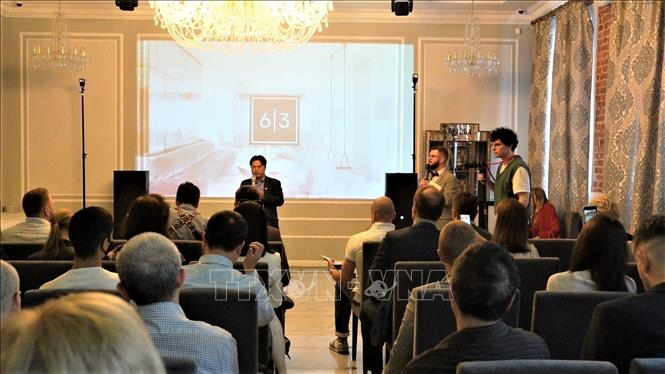 Overview of the launching ceremony of the Multi Complex Building 6/3 project in Saint Petersbrug, Russia invested by Vietnamese businessman Duong Chi Kien. Photo: VNA
The launch of the project attracted the participation of about 50 investors, partners, real estate experts and the Vietnamese community living and working in Russia. This can be seen as the first large-scale real estate investment project of the Vietnamese in St. Petersbrug.
The project is an old building with 6 floors, two facades, with an area of ​​up to 12,000m2 at Blokhina 6 - Proviantskaya 3, according to VNA.
Built in 1904, this building was bought by businessman Duong Chi Kien at an auction to renovate. He kept the old facade and turned it into a complex of a 4-star hotel, a sales and rental business area and more than 100 apartments for sale and rent, with 24/7 utilities for residents in the building.
This property has a prime location, located in the central area known as the heart of St. Petersbrug, next to Peter and Paul Fortress, Museum of Artillery, so there is a lot of development prospects.
Up to now, the basic items of the project are gradually being completed. With great development potential, invested and built methodically and modernly, the Multi Complex Building project "6/3" affirms the image and position of Vietnamese people in the host country. In addition, the project is also a driving force, a strong boost for investment prospects of Vietnamese people in St. Petersburg in particular and Russia in general.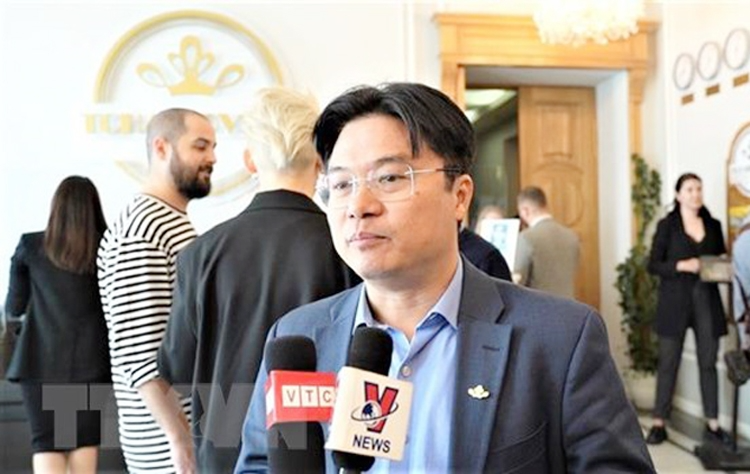 Duong Chi Kien, project owner. Photo: VNA.
The Vietnamese community in Russia lives, works and does business in many cities, of which, in Saint Peterburg - Russia's second largest city, there are more than 1,000 people. Of the more than 1,000 Vietnamese people in St. Petersburg, only about 300 people are permanent residents, more than 200 people come to work in factories and enterprises, the rest are students studying at universities in the city.
In 2020, under the impact of the Covid-19 pandemic, the community has faced many difficulties, but they strive to maintain life and help each other. On the other hand, people promote the spirit of mutual affection, organize volunteer activities to help the city in the fight against the Covid-19 pandemic. They help people in the Central region affected by floods, always towards their homeland and country.