Vietnam's Binh Dinh province and S.Korea's Yongsan district beef up investment cooperation
The Investment Promotion Workshop between Binh Dinh province and South Korea's Yongsan District took place on March 23.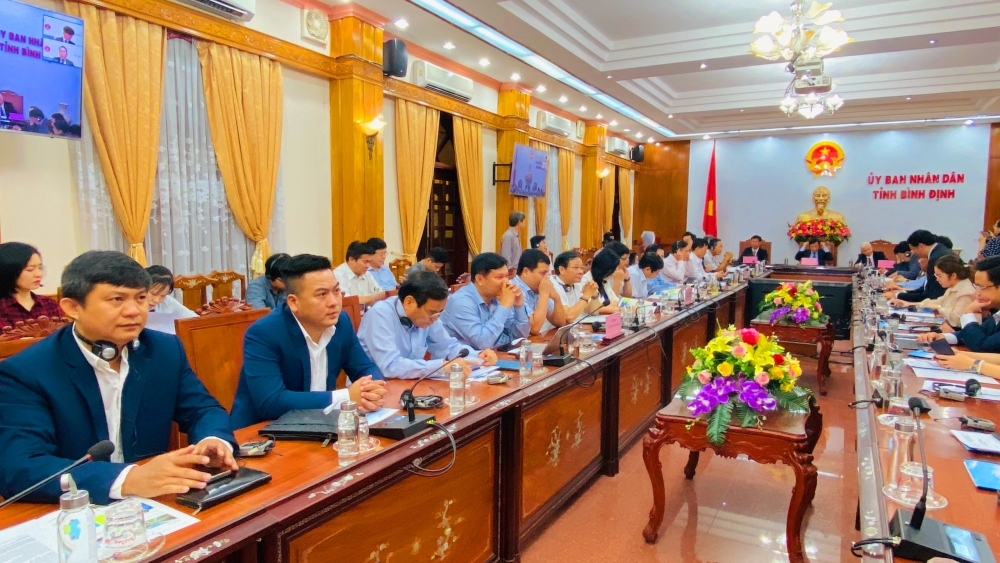 Overview of the workshop.
The workshop aims to promote the potentials and advantages of Binh Dinh, while directly appealing to South Korean investors, thereby strengthening trade and investment cooperation between enterprises of the province and South Korea.
At the workshop, Standing Vice Chairman of Binh Dinh People's Committee Nguyen Tuan Thanh stressed Binh Dinh is located in Vietnam's South Central Coast region, with a total natural area of ​​6,071 km2 and a current population of about 1.5 million people. South Korea has so far invested in four projects in the province with a total investment capital of $ 97.71 million.
Thanh also pledged that the province has always created favorable conditions for South Korean investors.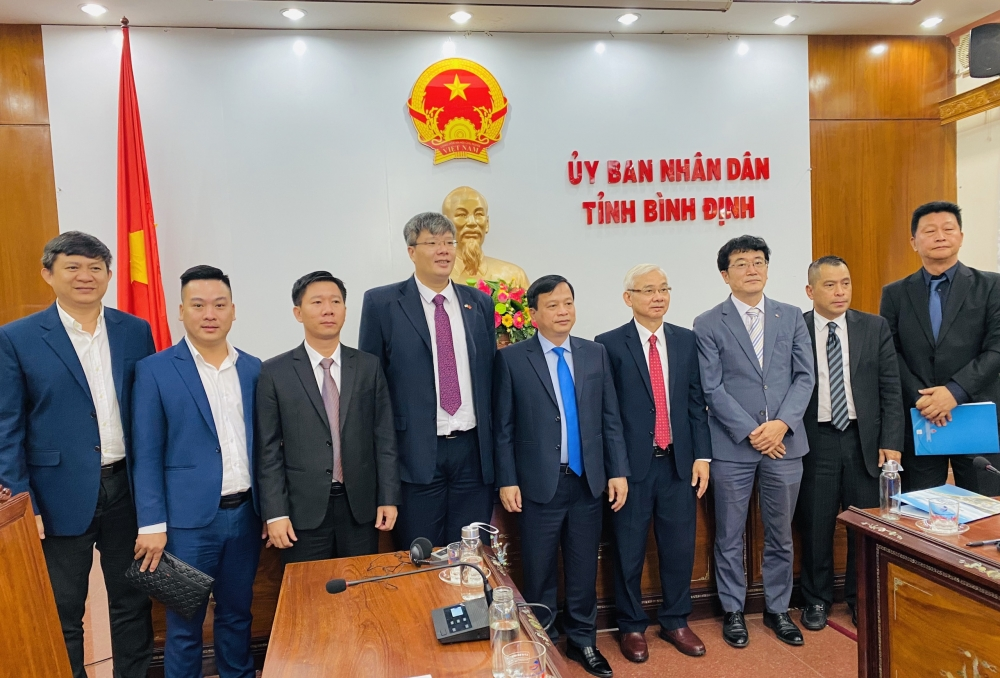 Delegates pose for a group photo.
For his part, Chairman of YongSan District Sung Jang Hyun said that after 29 years of establishing diplomatic ties and 13 years of strategic partnership, the cooperation between Vietnam and South Korea has flourished in many fields especially the economy.
Yongsan on January 16 signed the comprehensive strategic cooperation agreement with the Vietnam - Korea Business and Investment Association (VKBIA). Accordingly, Yongsan and VKBIA will continue effectively promoting investment in Binh Dinh in particular and in Vietnam in general.
"We hope that there will be more qualified and enthusiastic South Korean investors coming to Binh Dinh to survey and seek investment opportunities. At the same time, they will support Vietnamese enterprises to foster investment cooperation with South Korea partners", Sung Jang Hyun said.