Wilfred - Boris Johnson Baby: Pictures, Facts
UK leader Boris Johnson and fiancee Carrie Symonds have named their baby boy Wilfred after doctors who saved PM's life.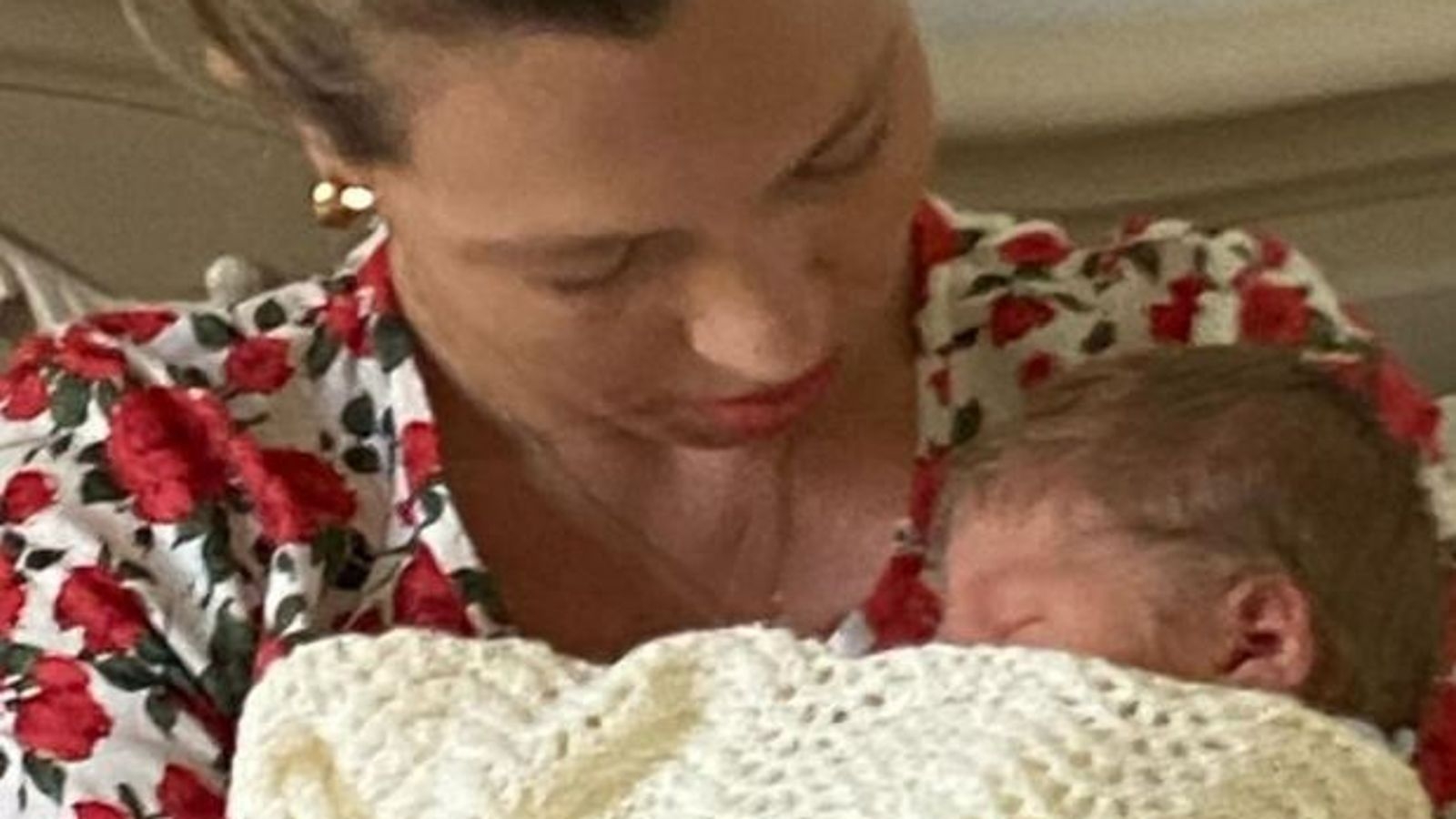 The picture shows Ms Symonds, 32, cradling the newborn, who can be seen with a full head of hair. Pic: Carrie Symonds/Instagram
Carrie Symonds made the announcement on her Instagram page Saturday, posting a picture of her cradling her 3-day-old son and explaining the name choice. She praised the maternity team at University College Hospital in London and said her "heart is full.″
"Introducing Wilfred Lawrie Nicholas Johnson born on 29.04.20 at 9am." she wrote in the post.
Announcing the news on Instagram, Ms Symonds said the baby was named after the prime minister's grandfather, Wilfred, and her grandfather, Lawrie.
She said he was also named after the two doctors, Dr Nick Price and Professor Nick Hart, who saved Mr Johnson's life when he was in intensive care with coronavirus last month.
The birth came just days after Johnson returned to work following his hospitalization for the coronavirus. He spent a week at London's St. Thomas' hospital, including three nights in intensive care.
Johnson was present for the birth but back working at 10 Downing St. within hours amid the ongoing pandemic. Johnson's office said he would take paternity leave later in the year.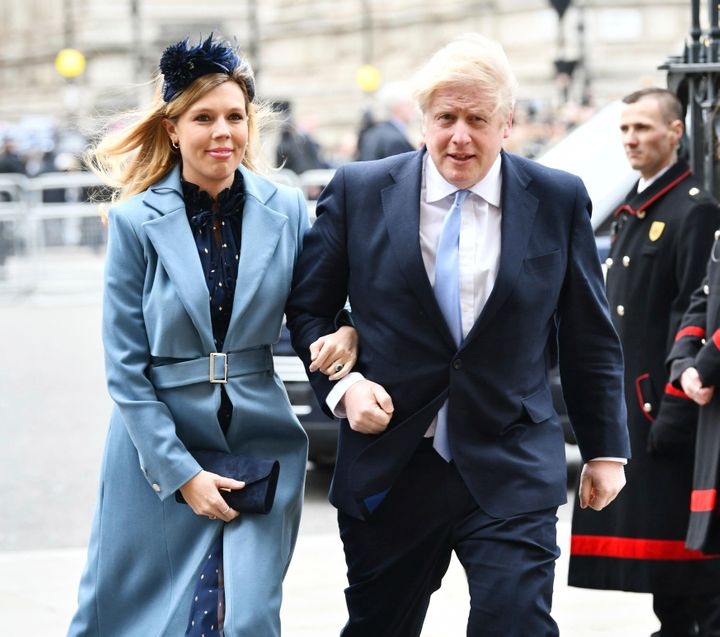 Boris Johnson and Carrie Symonds on March 9, 2020 at Westminster Abbey.
Johnson, 55, and Symonds, 32, announced their engagement in February and said they expected a baby in the summer.
Wilfred is the third baby born to a sitting British prime minister this century. The wives of Tony Blair and David Cameron had children during the tenures of their husbands.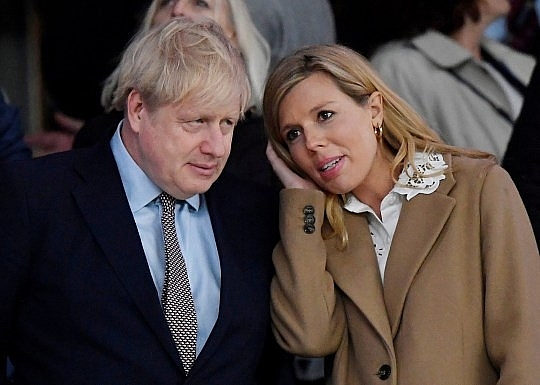 Mr Johnson has come under repeated scrutiny for his private life. In 1987, he married Oxford University sweetheart Allegra Mostyn-Owen. They divorced in 1993 after he cheated on her with Marina Wheeler, who he married later that year.

They had been childhood friends and met as pupils at the European School in Brussels. Together they had four children but announced they were divorcing in 2019 as his relationship with Ms Symonds came to light.

A divorce settlement was finalised in February and Ms Wheeler, a human rights lawyer, was given permission to apply for a decree absolute to end their 25-year marriage. Mr Johnson is believed to be the first prime minister to be divorced in office in modern times. He will also be the first to get married while in charge, although no date has yet been announced. The Conservative leader is believed to already be a father of five, making the new addition to the family his sixth child.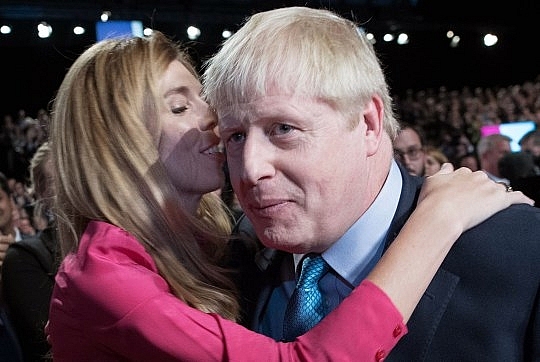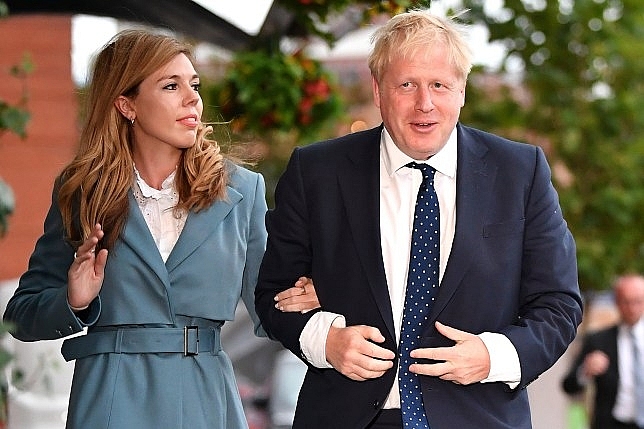 Carrie, 32, an environmental campaigner and former Conservative party official, is the first unmarried prime ministerial partner to move into Downing Street.
Details of her and the PM's relationship became public last year, and their pregnancy announcement came just 11 days after Boris, 55, finalised his divorce with ex-wife Marina Wheeler.
She had son Leo while living at Number 10 with then Prime Minister Tony Blair.
Boris Johnson heralds Britain's coronavirus successes
To hear Prime Minister Boris Johnson tell it, his government has valiantly fought and is now conquering the coronavirus pandemic in Britain.
The country had managed to "avoid the tragedy that engulfed other parts of the world," the prime minister said as he held a Lazarus-like briefing Thursday, his first since he left the hospital after being treated for the disease himself.
The reality is that the United Kingdom now has the world's third-highest death toll from COVID-19 and is on course to be the worst-hit in Europe. Its 66 million people make up less than 0.01 percent of the world's population, but they have had more than 10 percent of recorded coronavirus deaths.
At least 26,000 people have died with the illness in the U.K. — second only to Italy in sheer numbers and around twice as high per capita as the United States.
Hajo Zeeb, a professor at the Leibniz Institute for Prevention Research and Epidemiology in Germany, is among a number of experts who say the British government was far too slow to act. Germany acted faster and carried out far more tests, for example, and has had around 6,600 fatalities, despite a larger population than the U.K. (about 84 million to 68 million).
"Time was lost in the beginning, and that has led to this high number of deaths," he said of the U.K.'s response.
AP/BBC/ABC News