Ancient Stone Village in Cao Bang
Tay villagers belive the stone is a god protecting the Tay villagers in Khuoi Ky, Dam Thuy commune, Trung Khanh district.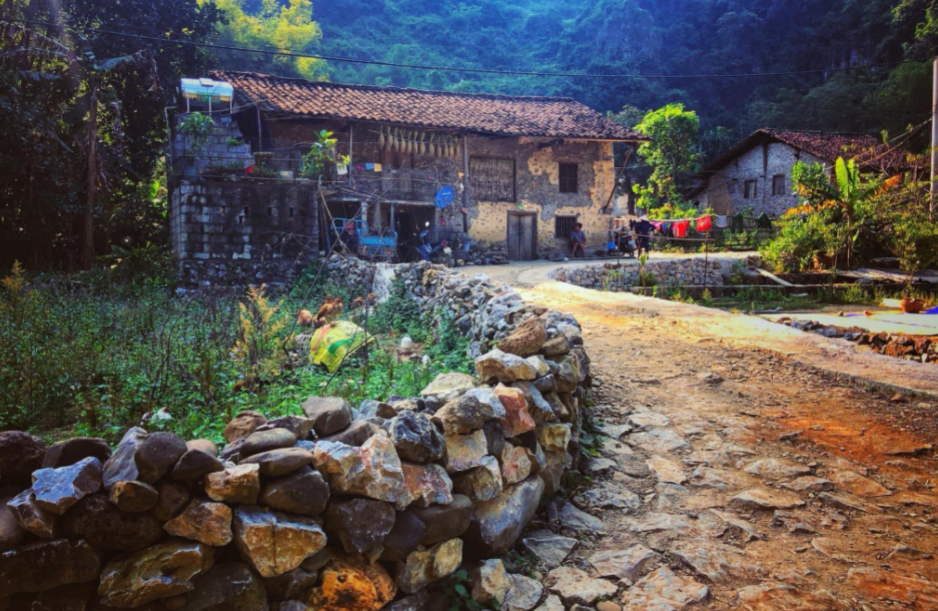 A house in Khuoi Ky village. (Photo: VN Express)
Located nearly 100 km from the center of Cao Bang city, Khuoi Ky village has 14 Tay ethnic households living in stone houses that have existed for hundreds of years. Khuoi Ky is a typical traditional cultural village of ethnic minorities recognized by the state in 2008, spanning about 1 hectare, leaning against a mountain. The village's stone houses were built from about 1594 - 1677 when the Mac dynasty went to Cao Bang to set up a citadel to protect the country.
(Video: Ha Cuong/ VN Express)
Crossing a tile-roofed bridge leading to Khuoi Ky village, visitors are emersed into a "stone culture space" with stone-paved roads. In the Tay people's minds, the stone is a god who shields and protects the villagers. They build shrines around the stone walls, offering food to the stone gods every year, which is part of a unique spiritual culture.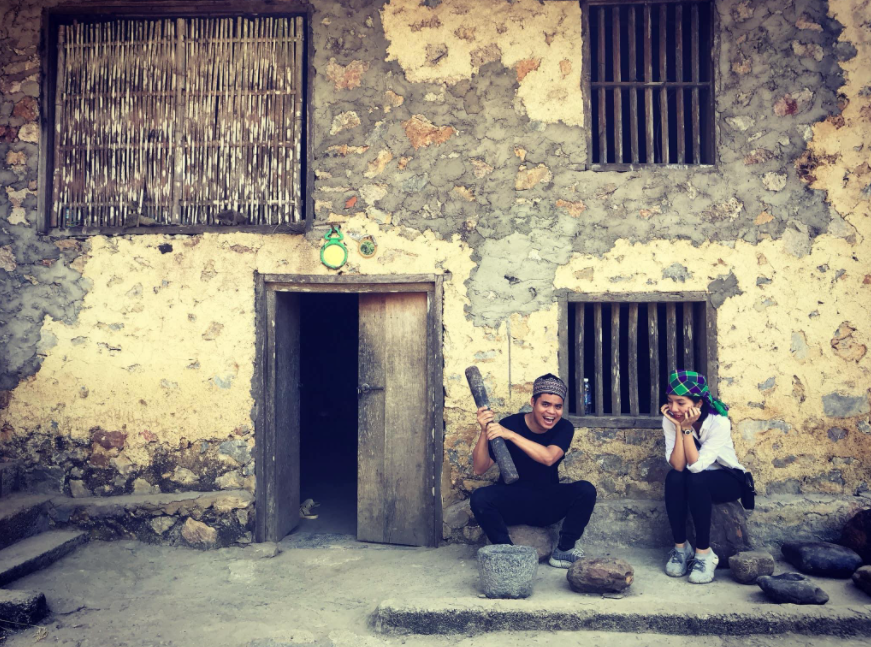 Pham Huu Tuyen in Khuoi Ky village. (Photo: VNExpress)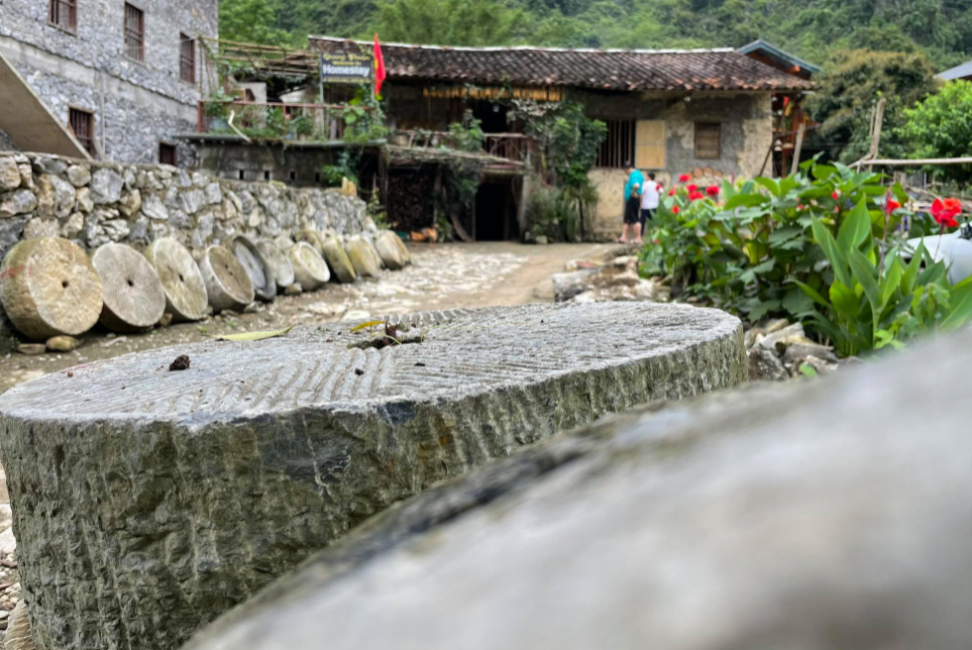 Round stone blocks on the sidewalk. (Photo: VN Express)
Each house is roofed with yin and yang tiles and consists of three main compartments, each is separated by a wooden frame. The house's foundation is made of stone. Even facilities for daily life such as stoves and wells are also made from stone.
Pham Huu Tuyen, who has lived in Cao Bang since childhood, said he wished to build "a museum for Cao Bang's ethnic group." Tuyen is passionate about traveling and ethnic culture. The last time he went to Khuoi Ky was in April 2021. "Unlike other places where trees are planted beside the road and people use woods to make fences, Khuoi Ky village has everything built out of stone. It looks more like a fortress," he said.
A stone wall. (Photo: VNExpress)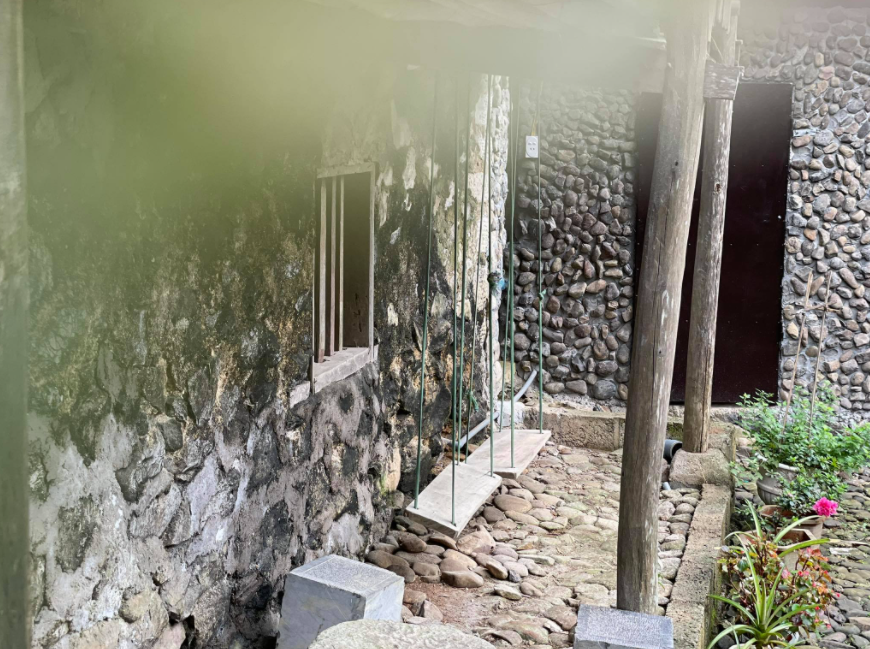 Stone wings in front of a house. (Photo: VNExpress)
Ha Kim Cuong, a tourism marketer said that Cao Bang invested much in repairing and preserving the village and develop tourism. The village started welcoming tourists from 2017, increasing local people's income.
Khuoi Ky has a number of homestay households such as Khuoi Ky, Yen Nhi, Quang Thuan and May Linh, with full electricity, water, and internet services. Accommodation often costs VND 100,000 (US$ 4.4) per night. From the village, tourists can explore Ban Gioc waterfall, Nguom Ngao cave, both about 3 km from Khuoi Ky.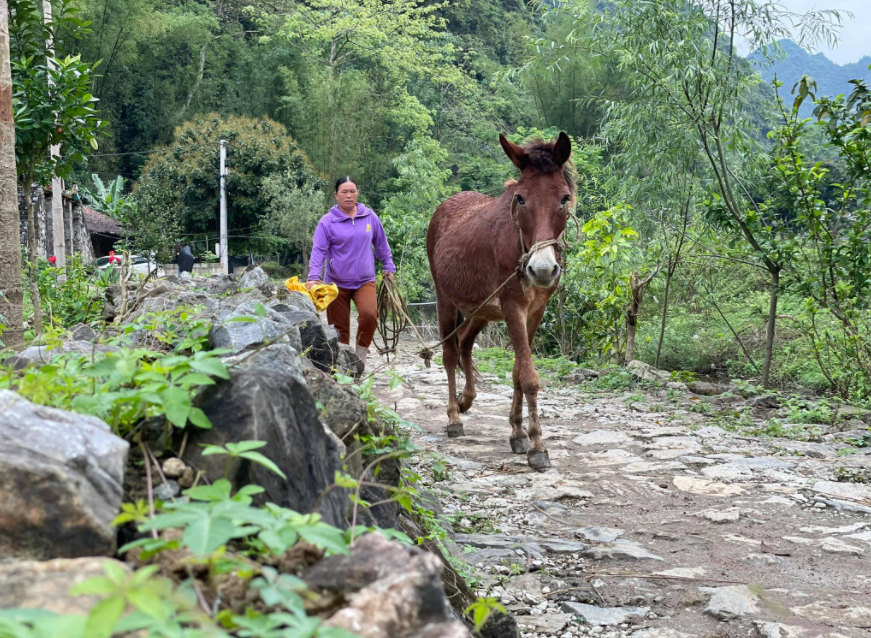 A woman of Tay ethnic group in Cao Bang. (Photo: VNExpress)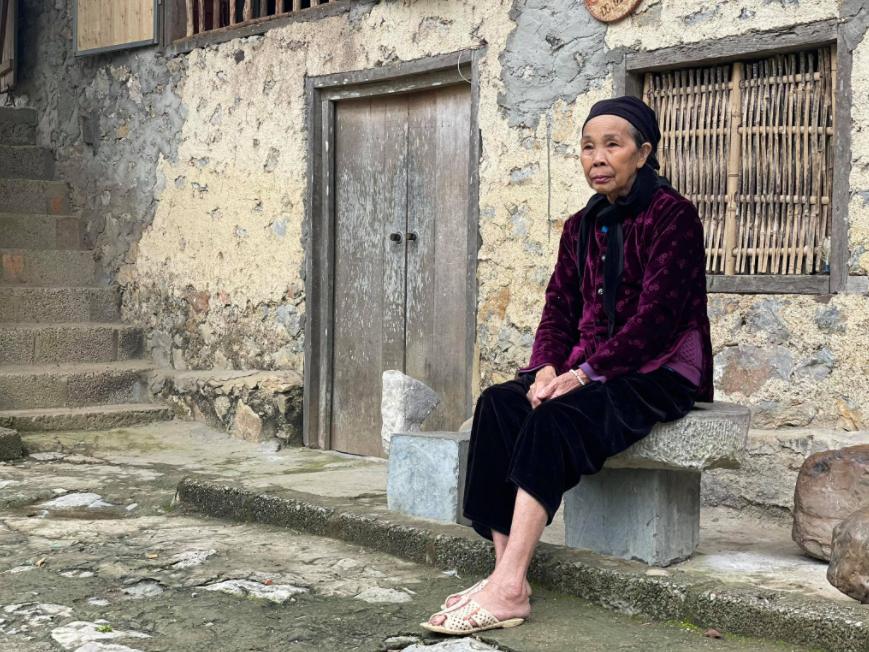 A grandmother sitting on a stone chair. (Photo: VNExpress)
Khuoi Ky's cuisine is mostly cooked from vegetables, corn, chestnuts and sticky rice. From home-raised chicken to fried bamboo shoots, Khuoi Ky food has a unique taste.
As of the morning of Aug. 4, Cao Bang is the only province in Vietnam that has not reported a case of Covid in the current outbreak.