Con Dao National Park Recognized As ASEAN Heritage Park
The Con Dao National Park off the coast of the southern province of Ba Ria - Vung Tau received the ASEAN Heritage Park certificate at a ceremony held on April 28.
The ceremony also celebrated the park's 30th founding anniversary (March 31, 1993 - 2023)
The Con Dao National Park covers more than 15,000ha, including over 6,000ha of land and 9,000ha of sea. It comprises 14 islands of Con Son Archipelago, located to the southeast of Vietnam.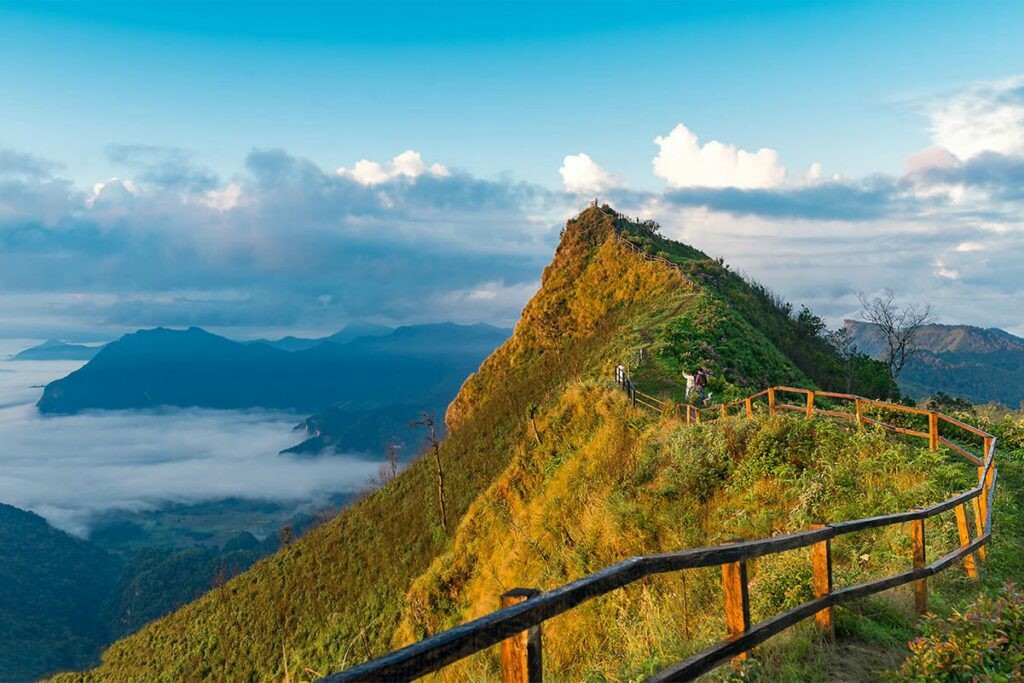 Photo: Local Vietnam
With its rich biodiversity, the park was included by the World Bank among the top priority areas among global maritime reserves. In 2013, it was named the world's 2203rd wetland of international importance by the Ramsar Convention on Wetlands Secretariat, making this park the 6th Ramsar site in Vietnam and the first maritime site earning this title in the country.
The park is harbouring and conserving hundreds of vascular plant species, many of which are listed in the Red Data Book.
Meanwhile, the sea turtle conservation programme implemented here over the last 30 years has helped recover the population of the rare green sea turtle (Chelonia mydas). Nearly 2.5 million baby turtles have been released to the nature so far.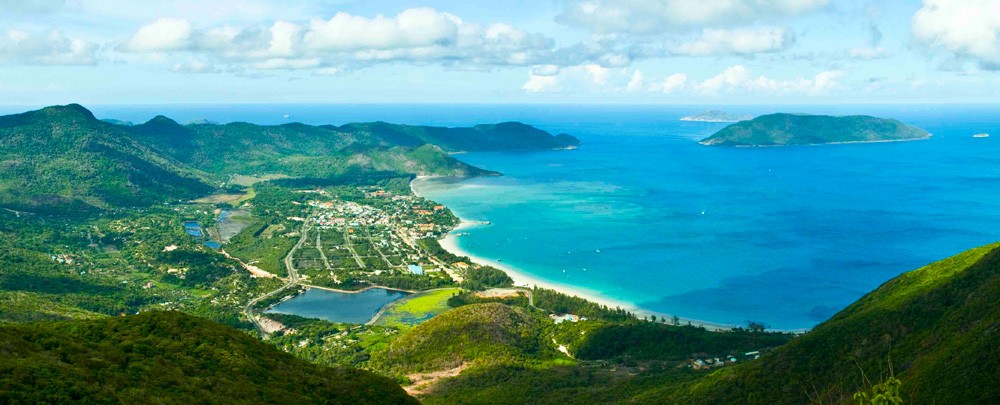 Photo: condaopark.com
Besides, the Con Nao National Park was listed as an ASEAN Heritage Park thanks to not only its unique marine biodiversity but also rich historical and cultural values.
At the ceremony, the park was also granted with a certificate of merit from the Prime Minister for its achievements in turtle conservation.
Located in the offshore area of Vung Tau, in the Southeast Vietnam, Con Dao Island possesses a national park with a diverse ecological system. With a favorable environment for spawning and conserving marine species such as sea turtles, dolphins, sea cows (dugong), Con Dao Mangroves is recognized as Ramsar sites of the world. World Ramsar Convention Secretariat has recognized Con Dao National Park as one of 2,203 important international wetlands. Con Dao National Park is the 6th Ramsar in the world and the first one in Vietnam. Con Dao vegetation is relatively rich and diversified with about 882 species of vascular plants belonging to 562 genera, 161 families, including as many as 371 woody species, 30 species of orchids, 103 species of vines, and 202 species of herbs. There are 44 species of plant firstly found in this park. Some species are listed in precious ones such as Chukrasia tabularis, Manikara hexandra, etc. By dint of this diversity, the national park fascinates a great number of visitors to discover.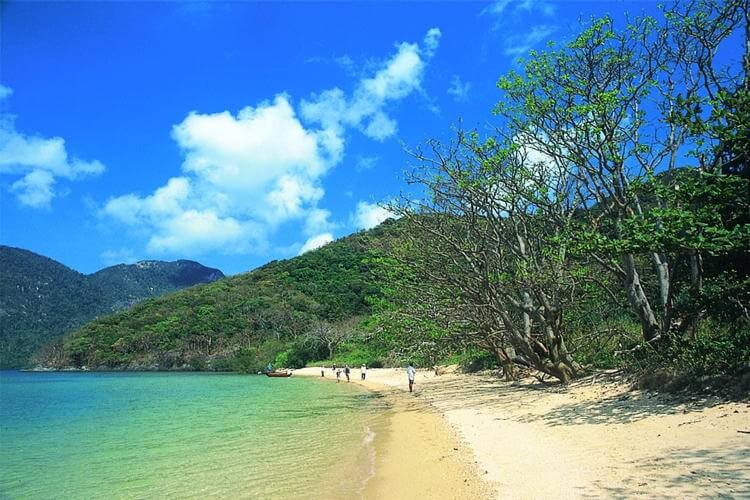 Photo: vivutravel
Marine ecosystem in Con Dao Island is also abundant and distinct with 1,321 marine species including 23 species of mangrove plants, 127 species of seaweed, 7 species of seagrass, 157 species of plankton plants, 115 species of planktonic, 219 species of corals, 5 species of sea animals and reptiles, and 37 species listed in the Red Book of Vietnam. Many species have high economic values such as seafood and seaweed. There are rare marine mammals such as blue whales (Neophon phocaenoides), dugongs (Orcaella brevirostric), and Dugon dugong (a kind of fish). Especially, Con Dao is also the spawning ground of several species of sea turtles.
Con Dao is well-known for not just an island of prisons, quarrying rooms, cells, byres, tiger cages, and cemeteries, but also a "forest museum" of Vietnam. It is an ideal place for ecological tourism and scientific researchers. Thanks to this ecological diversification, many beautiful and second-to-none landscapes and seascapes in this island are created.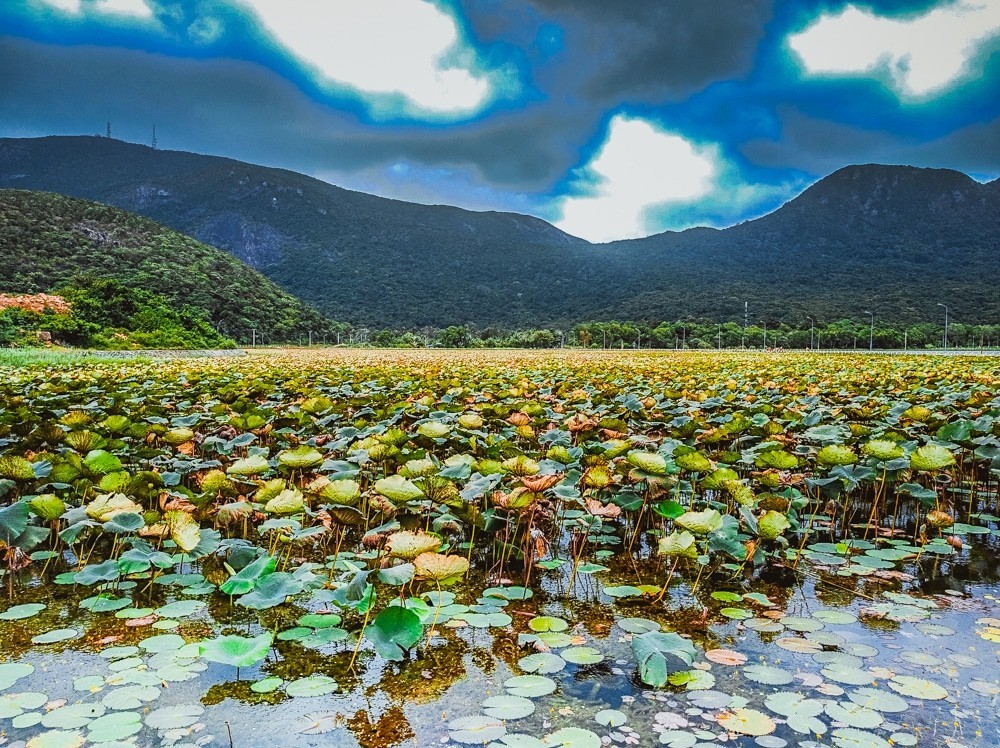 Photo: This Is Luxury Travel
Coming to Con Dao National Park, apart from visiting and discovering unique areas of the park, visitors also have a chance to join in other interesting things to make a visitor's holiday in this island more memorable. For example, visitors can go sightseeing in Thanh Gia Mountain. Walking to conquer the roof of Con Dao, Thanh Gia Mountain with 577-meter high, visitors have a chance to contemplate the panoramic view of Con Dao from high above. Here, visitors can take photos and enjoy great feelings with fresh air. One of the should-not-miss things to do in Con Dao is popping in Ong Dung Beach. Taking a walk amid the rain forest to the west side of the island, visitors will have an opportunity to visit the pristine nature of this park. Upon arrival, if visitors have enough health, do not forget to snorkel and admire colorful coral reef from under the seabed of Ong Dung Beach. Specifically, the scenery here will become more fanciful and exotic at sunset. That will bring visitors unforgettable moments.