Da Nang ready to welcome international travelers with vaccine passports
Providing that the Government gives the go-ahead to welcome travelers who have vaccine passports, Da Nang City's Department of Tourism has selected a total of 10 travel agencies who can receive international arrivals in the near future.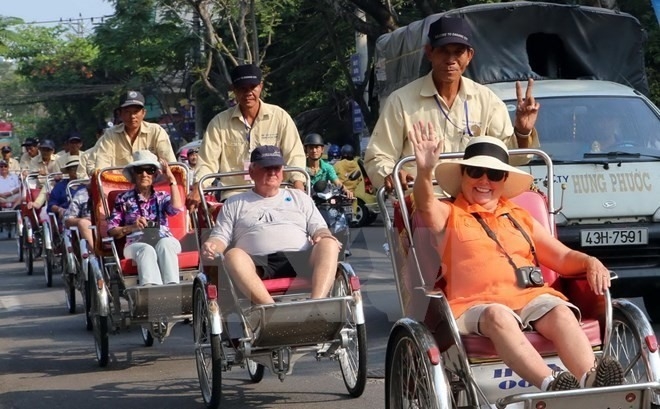 Local authorities have also chosen a variety of tourist destinations within Da Nang that can run suitable tours. Photo: Bao Da Nang
Nguyen Xuan Binh, deputy director of the central city's Department of Tourism, says welcoming the return of foreign travelers is one of many measures being implemented in an effort to revive the local tourism industry, with safety being the leading top during the world's ongoing battle against the COVID-19 pandemic, reported by VOV.
Moving forward, the municipal administration is set to receive delegations from the Vietnam National Administration of Tourism (VNAT) and the Vietnam Tourism Association who will conduct a thorough survey to detail the capacity of local travel operators when vaccine passports are brought into use.
In line with this, local authorities have initiated plans to hold a webinar aimed at promoting Vietnamese tourism to potential travelers worldwide, with a strong desire to connect Da Nang with various countries which have successfully brought the COVID-19 pandemic under control, Binh notes.
At a regular meeting of the National Steering Committee for Covid-19 Prevention and Control, related agencies and telecom providers said Friday that the information technology infrastructure for handling Covid-19 vaccine passports was basically ready and "fully adapts to international preparations of vaccine passport deployment."
Following the latest developments, the committee has decided to target the dual goals of making maximum efforts to keep the community safe from the pandemic while opening the doors to facilitate economic development. This would include mass vaccination of Vietnamese citizens and coordinating with other countries to categorize those allowed to enter Vietnam.
With the vaccine passport, specifically, Vietnam would divide entrants into three different groups.
The first group would be Vietnamese citizens who are stranded abroad and have been administered the Covid-19 vaccine. The Ministry of Health will be in charge of providing detailed guidance on isolating and monitoring arrivals from different countries. A similar protocol would also apply for Vietnamese businesspeople returning home after going abroad in pursuit of investment and business opportunities.
The second group would be foreigners entering Vietnam to invest and do business. The Health Ministry would specify the protocol for testing, medical isolation and medical monitoring based on the entrants' citizenship and the vaccines they have been administered.
The third group would comprise international tourists. For this category, the health ministry would work with the Ministry of Culture, Sports and Tourism and submit to the committee specific plans on allowing international tourists.
It is expected that Vietnam will welcome visitors from countries that have basically brought the pandemic under control and those that have deployed vaccination programs to achieve community immunity. Such tourists would be allowed to go to Vietnamese destinations where sufficient control can be maintained in terms of Covid-19 precautions, VNE cited.
Golf tournament to stimulate tourism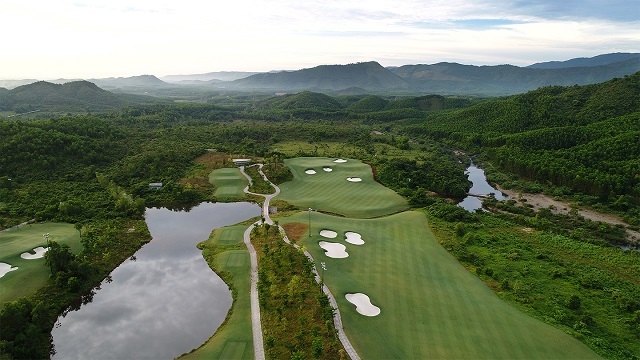 Ba Na Hills Golf Club won the 'Asia's Best Golf Course' and 'Viet Nam's Best Golf Course' titles at the World Golf Awards 2020. Photo courtesy of Ba Na Hills Golf Club
The golf tournament "Danang FantastiCity Open 2021" is organized by Da Nang's Department of Tourism in coordination with golf courses in the central region. The event will kick off a series of "Race to Amazing Central Coast, the Essence of Vietnam" lasting to August at golf courses in Da Nang, Thua Thien Hue and Quang Nam.
Participating in the tournament, golfers will compete at the Bana Hills Golf Club on April 30 and Montgomerie Links on May 1. On May 2, golfers can play at golf courses such as BRG Danang Golf Clubs, Vinpearl Golf Nam Hoi An, Hoiana Shores Golf Club, Laguna Golf Lang Co.
Speaking at a press conference on March 30, Mr. Nguyen Xuan Binh - Vice Director of Da Nang's Department of Tourism, Head of the Organizing Committee, said that the tournament aims to promote golf tourism, combined with MICE tourism, towards high-quality tourism segment.
Also at this event, golfers and their families will have opportunities to experience local excellent cuisines, shopping and entertainment services, according to VNAT.
Since the beginning of this year, the city welcomed more than 4.3 million visitors, climbed by 23.4% against the same period last year, and representing 98.1% of the year's target. An estimated 1.1 million of them were foreign visitors, up 30.4%, whilst domestic visitors increased by 21.1% to over 3.2 million. The total revenue of the local tourism sector reached 11,825 billion VND, a rise of 29.8% against the same period last year, and fulfilling 100% of the year's target.