Dak G'lun Waterfall, not-to-be-missed destination in Vietnam's Central Highlands
When it comes to beautiful waterfalls in the Central Highlands, tourists would be reminded of K50 waterfall in Gia Lai province. Nevertheless, Dak G'lun waterfall in Dak Nong Province is also another charm that should not be missed.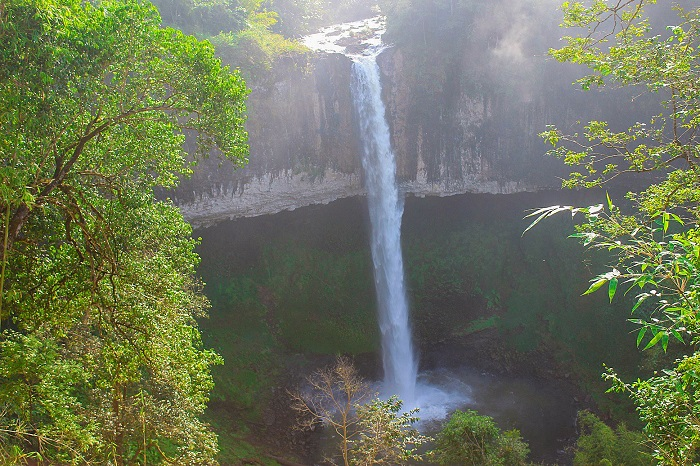 Photo: PhuongNam.reatimes/ via Du lich Viet Nam
Dak G'lun waterfall is situated in Dak R'Til commune, Tuy Duc district with a height of 50 meters. It takes 1.5 to 2 hours to reach the waterfall from the center of Gia Nghia town, according to Du lich Viet Nam (Vietnam Travel).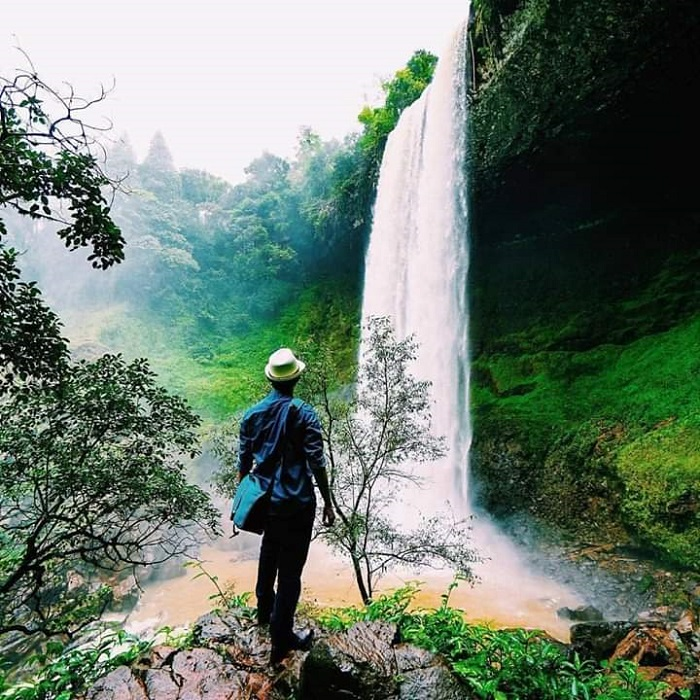 Photo: Du lich Viet Nam
The road to Dak G'lun is not as dangerous as one to other waterfalls. Both sides of the road lie the fields of pepper and coffee. In March, coffee flowers are in fully white bloom, making the scene look even more poetic.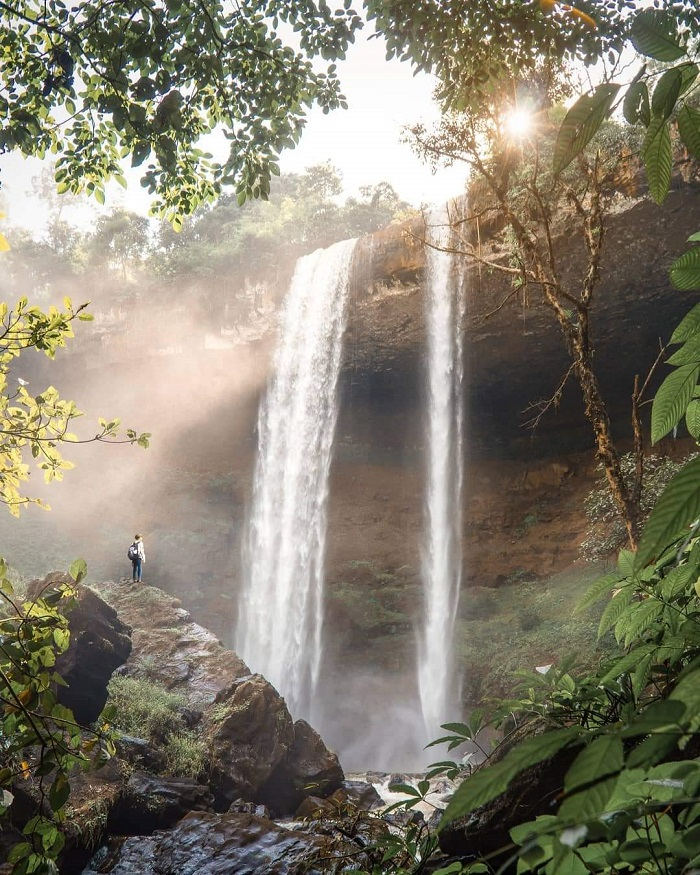 Photo: Du lich Viet Nam
Tourists can explore the waterfall at any time of the year. However, the best time is during the dry season as the water is crystal-clear and the weather is mild.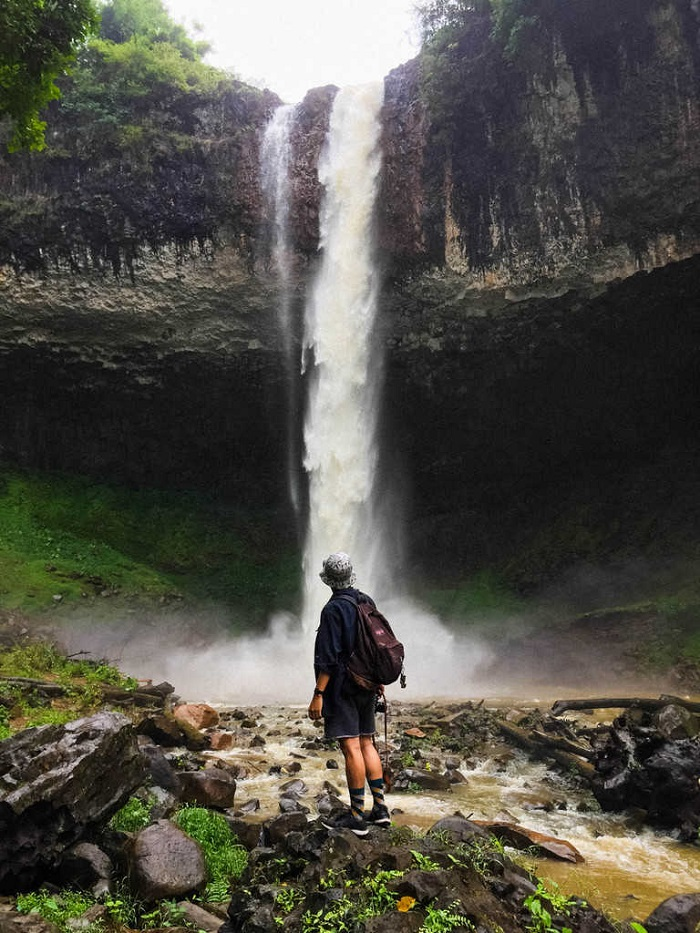 Photo: Traveloka/ via Du lich Viet Nam
According to the locals, the waterfall has existed for thousands of years. Nobody knows exactly when it was formed, just know that it is associated with many folk tales especially the story about the love of the M'Nong couple.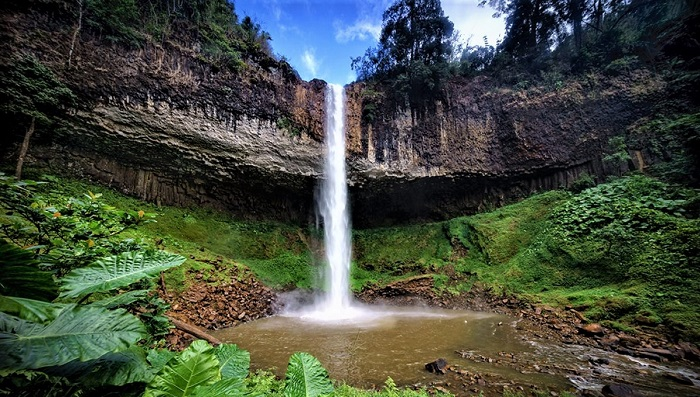 Photo: havicotour/ via Du lich Viet Nam
The Dak G'lun waterfall has become a magnetic destination among backpackers and photography enthusiasts.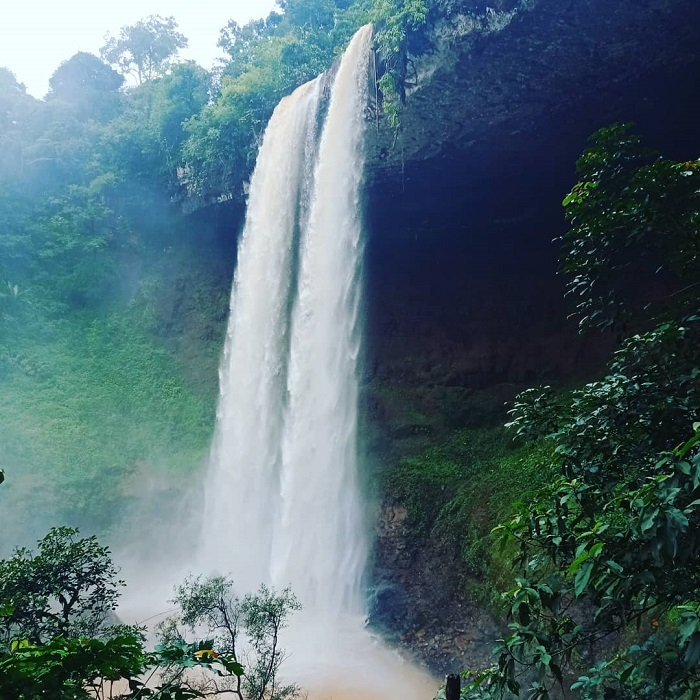 Photo: tadunghd/ via Du lich Viet Nam
The waterfall strongly pours down a crystalline stream underneath creating a majestic natural scenery. The signs have been erected to show tourists the way to the foot of the waterfall. One can go down here on stone steps.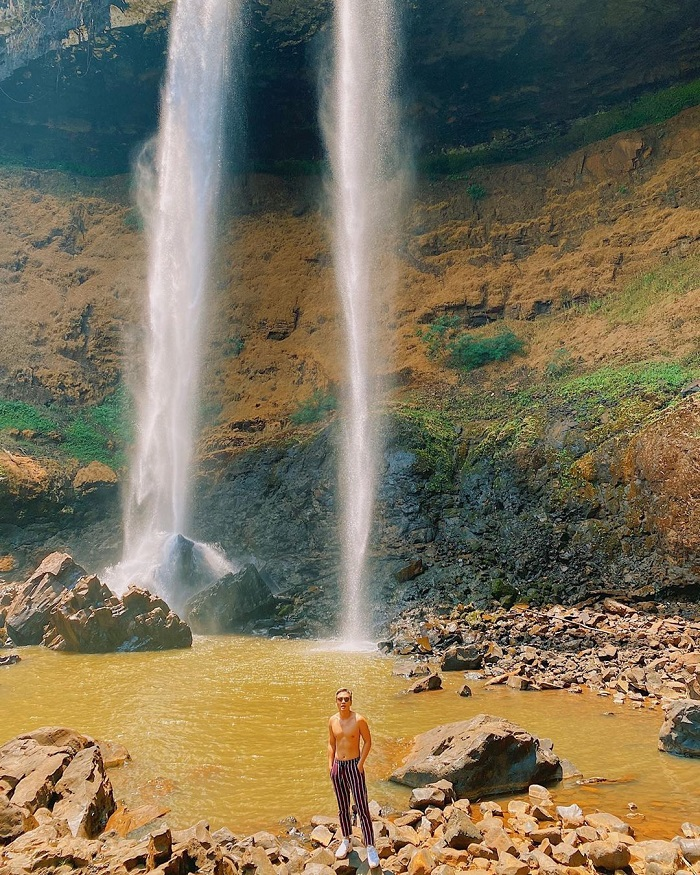 Photo: vietonthemove/ via Du lich Viet Nam
Visitors can sit on boulders to admire the waterfall. On sunny days, rainbow may appears which adds to its already stunning beauty.
Surrounding the Dak G'lun waterfall owns a rich ecosystem ranging from mosses, ferns as well as green carpets of grass.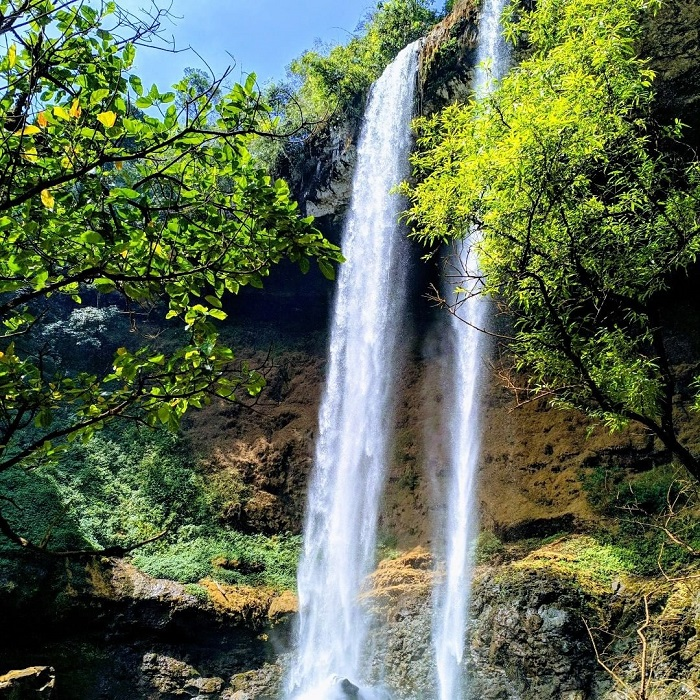 Photo: tntstxaoki/ via Du lich Viet Nam
As an off-the-beaten-track destination, the Dak G'lun waterfall has not been exploited much for tourism purposes. Tourists can experience some interesting activities here such as camping overnight amidst the immense forests or taking a dip into the cool stream.
Other tourist attractions in Dak Nong Province
Ta Dung Nature Reserve Photo: Tin Viet Travel/ via Du lich Viet Nam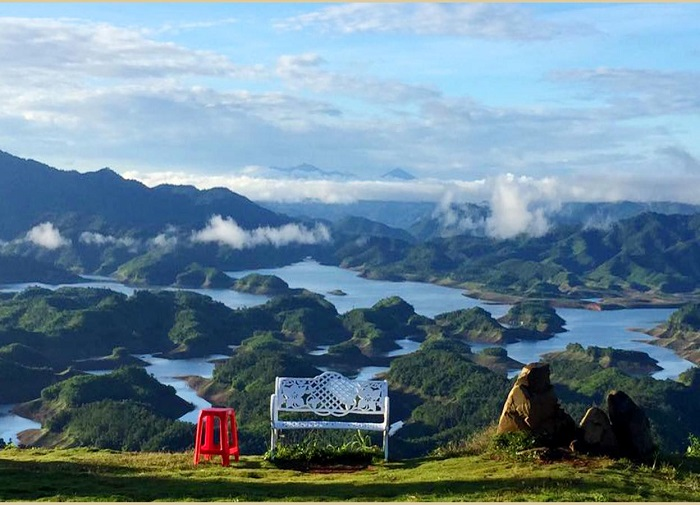 Ta Dung is dubbed as "Ha Long Bay in the Central Highlands" Photo: travelsgcc/ via Du lich Viet Nam
Besides Dak G'lun waterfall, Dak Nong Province possesses a series of tourist attractions. One of the premier "must-visit" such destinations is Ta Dung Nature Reserve. Ta Dung is dubbed as "Ha Long Bay in the Central Highlands" owning green hills floating on the lake's surface. It is located in Dak P'lao and Dak Som Commune, Dak Glong district with an area of ​​22,103 hectares.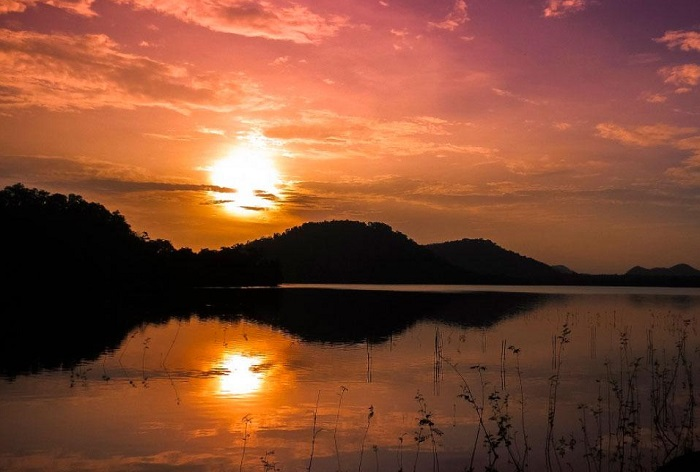 Photo: Van hoa Viet Nam/ via Du lich Viet Nam
Tourists can also have the opportunity to visit Ea Sno Lake in Dak Ro commune, Krong No district. It is a natural lake boasting captivating beauty. Under the sunrays, the lake looks like a gigantic mirror.
Photo: vietfuntravel/ via Du lich Viet Nam
Boating on Ea Sno Lake is a favorite experience of many people when coming here. The cool breezes along with the peaceful atmosphere of the Central Highlands land will certainly help you to disconnect with the chaos of modern life.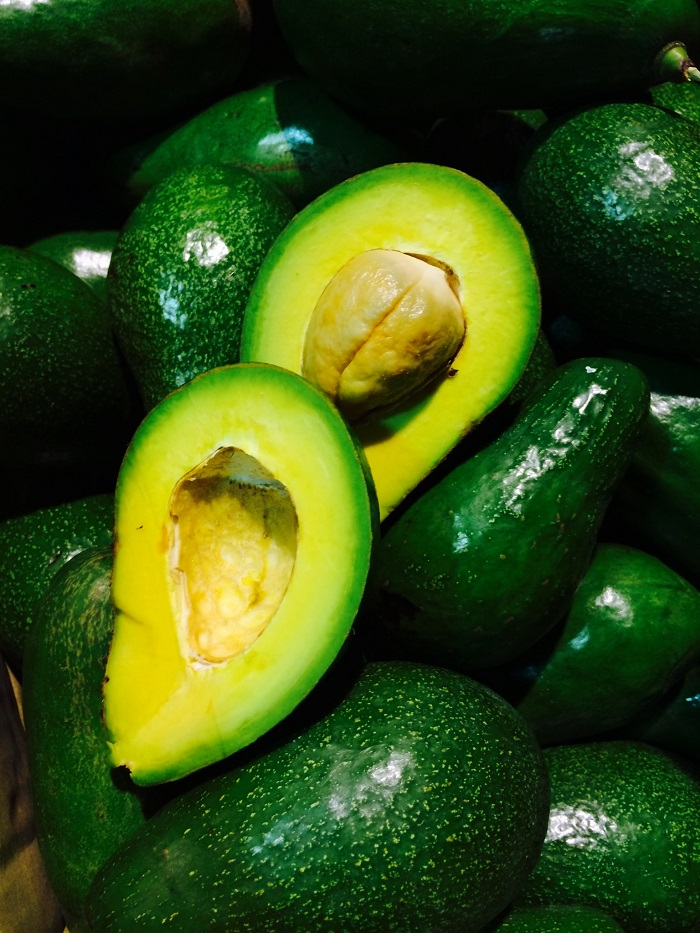 Avocado, a specialty of Dak Nong Province Photo: dakado/ via Du lich Viet Nam
There is an abundance of specialties in Dak Nong Province such as Tuy Duc sweet potato, Dak Mil avocado, Dak Glong guava, or "Rượu cần" (wine drunk out of a jar through a pipe). In addition, you can buy coffee as presents for relatives and friends.
Ban Gioc – a majestic waterfall

Cao Bang province in northeastern Vietnam, bordering China's Guangxi province, has some well-known historic sites, including including Le Nin stream and Pac Bo cave - ...