Explore The Most Beautiful Tourist Destinations In Tay Ninh
These wonderful places with rich natural scenery that captivate people's hearts in Tay Ninh will be the most perfect choices for a relaxing summer holiday.
Tay Ninh is the birthplace of the Cao Dai religion and the home of the Cao Dai Holy See, the center of Cao Daism. Tay Ninh is also known for the Ba Den Mountain, the highest mountain in southern Vietnam, and the Dau Tieng Reservoir, the largest reservoir in Vietnam.
The signature destination of Tay Ninh
Ba Den Mountain
Photo: VTC
Ba Den Mountain is the highest mountain in Southern Vietnam with a height of 986 m, about 11km northeast of Tay Ninh, and located in the Tay Ninh cultural and historical relic complex.
Coming to Ba Den mountain, aside from riding the cable car halfway up the mountain and watching the brilliant flower fields, you can also enjoy the fresh air and relax with your friends or family. Watching the sunrise or admiring the sunset on the top of the mountain are experiences you should not miss.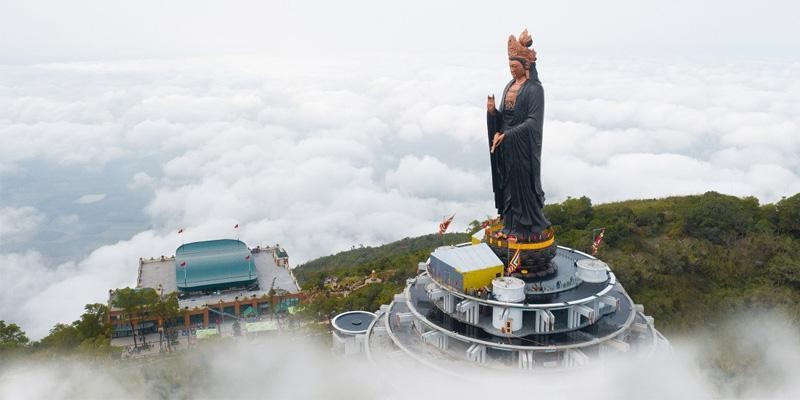 Photo: Scao Travel
Van Son is the first cable line in the Ba Den Mountain cable car system which extends from the foot of the mountain to the peak and it is 1,847m long. With its 113 cars, it takes only eight minutes to reach the mountain's summit, compared to a dangerous four-hour trek.
From the cable car, visitors can admire the panoramic view of Ba Den Valley with immense green trees as well as look out over the city of Tay Ninh. Many people have gone cloud hunting and seen beautiful scenery in the early morning.
Dau Tieng Lake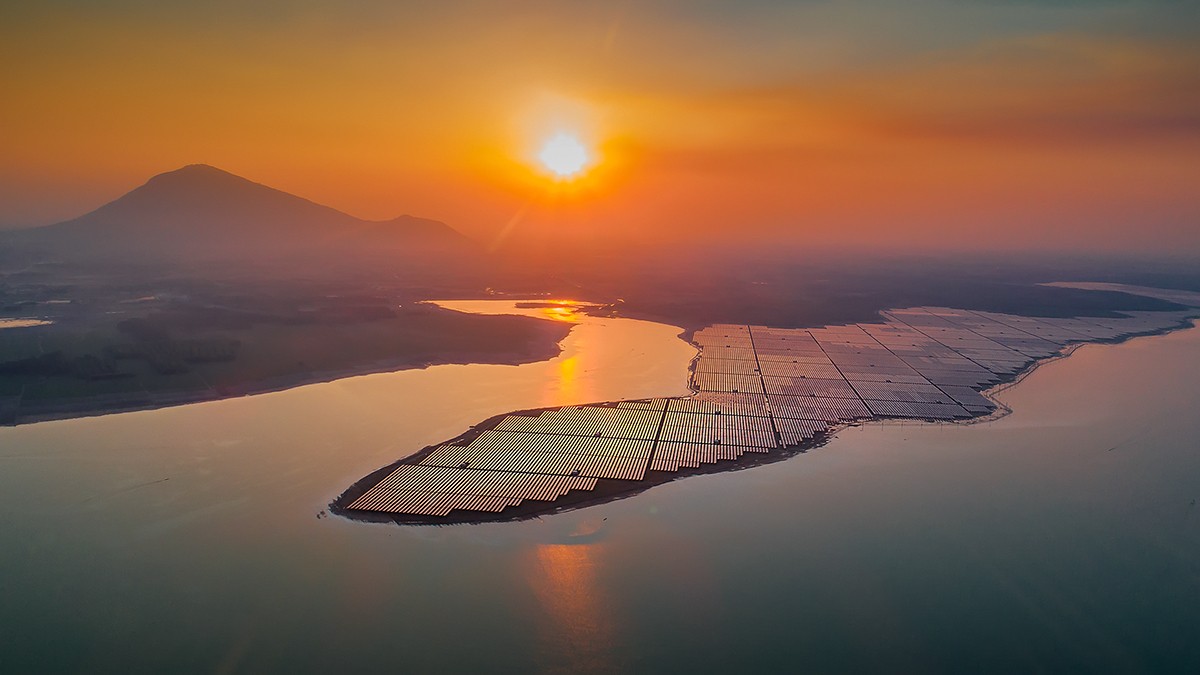 Photo: Thanh Nien
As one of the largest artificial lakes in Vietnam and Southeast Asia, Dau Tieng Lake in Tay Ninh attracts visitors thanks to its charming scenery and unique ecosystem.
The lake still retains its wilderness and quietness, which is suitable for people who want to get away from the bustling cities. Setting up a tent, camping overnight, or organizing outdoor barbecues with close friends is an interesting activity you should not miss when coming here.
Cao Dai Temple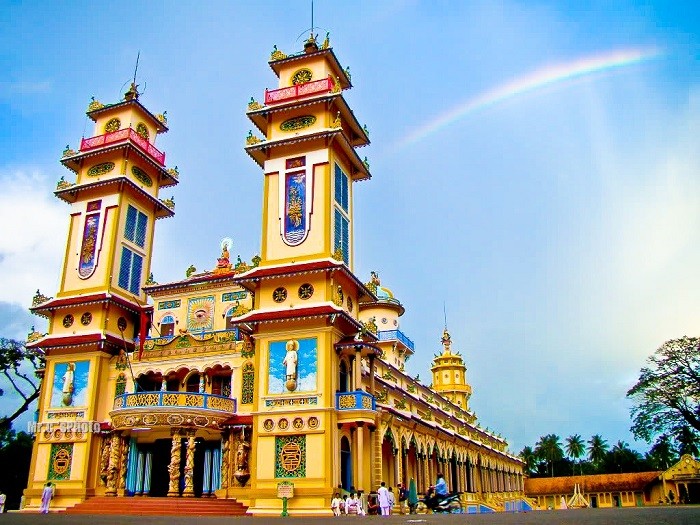 Photo: TripAdvisor
Cao Dai Temple is also known as the Holy See, a large structure that is located inside the inner city campus. From the center of Tay Ninh, you will have to travel about 5 km to get here.
As soon as you arrive here, you will be amazed by the beautiful natural scenery, which makes you feel like you have stepped into a different world. Cao Dai temple has an area of more than 2,000m2 and includes many different architectural works. The main sanctuary is about 100m long and consists of 12 gates.
Thien Lam Go Ken Pagoda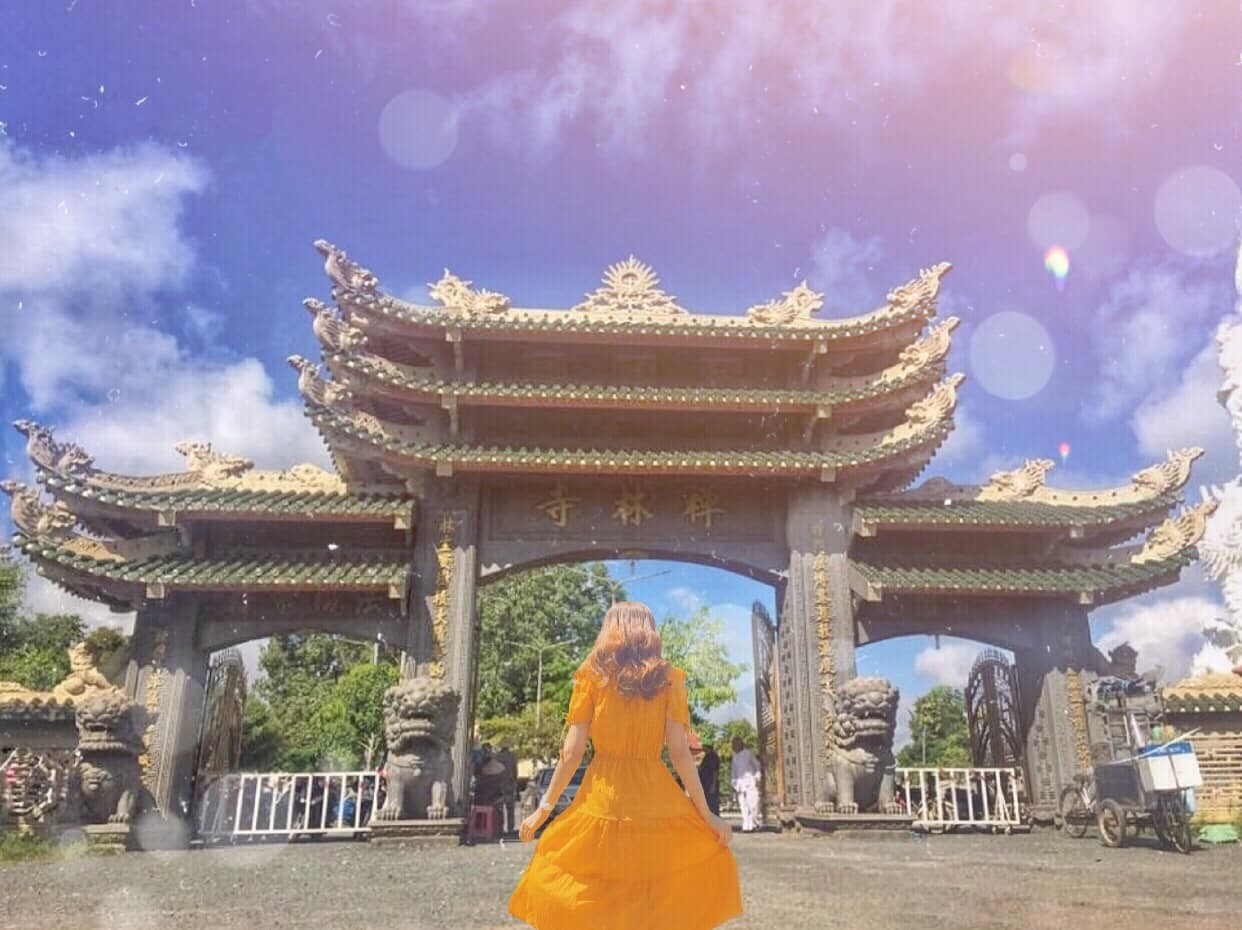 Photo: Tràng An
Aside from being a famous tourist destination in Tay Ninh, Thien Lam Go Ken Temple also attracts tourists with large pagodas and magnificent architecture. Besides Ba Den Pagoda, Thien Lam Go Ken is also a sacred pagoda that you should visit once.
In the past, the pagoda was just a simple place built from bamboo and cork as the main materials. In 2007, it was renovated, and built many new buildings to create the appearance it is now.
Lo Go Xa Mat National Park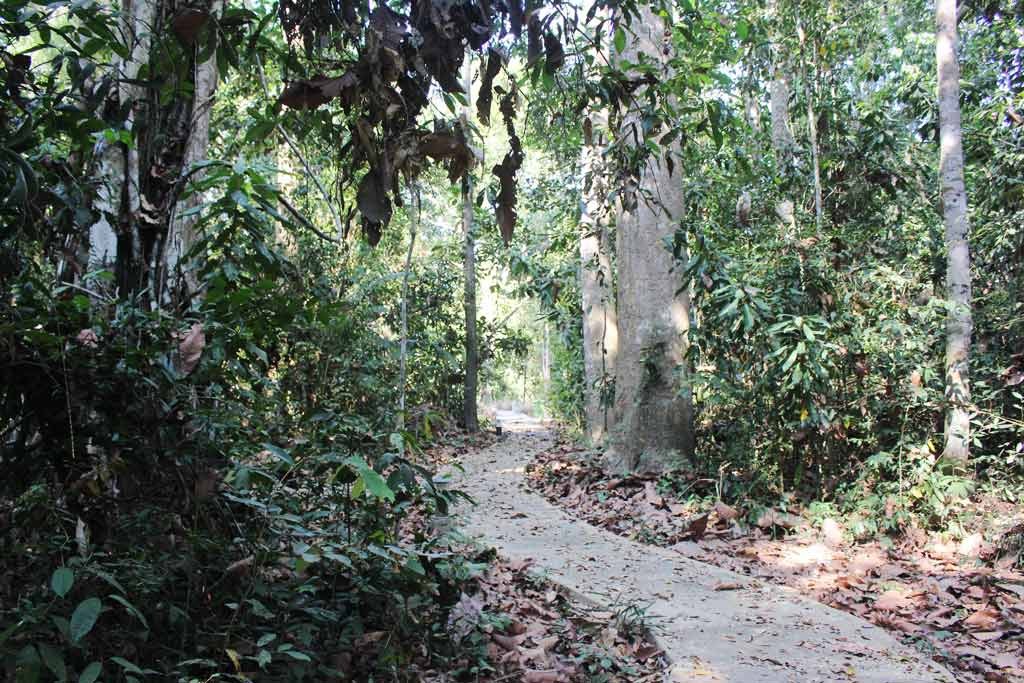 Photo: Tay Ninh Tourism
A mosaic of Vietnamese flora, Lo Go-Xa Mat National Park is host to semi-deciduous, deciduous, evergreen, and mangrove forests. Amongst the trees, there are also lowland marsh areas found within the park. Flourishing and biodiverse, Lo Go-Xa Mat has become a crucial habitat for endangered bird species.
One of only a few protected wetland areas in Vietnam, the national park is quickly gaining fame as an international hotspot for birdwatchers. Established to protect Southern Vietnam's vulnerable habitats, Lo Go- Xa Mat is in the Tây Ninh Province and Tan Bien District. The main entrance to the park is about 30 kilometers from Tay Ninh City.