First-ever Vietnamese Course Taught in World's Top Universities
Students registered in a live-streamed Vietnamese lesson at Brown University to virtually attend class from a classroom in East Pyne.
Princeton now offers a Vietnamese course in collaboration with Brown University for the first time this semester.
Two Princeton students take the course, which is delivered in-person by a lecturer at Brown, through Zoom from a classroom in East Pyne Hall.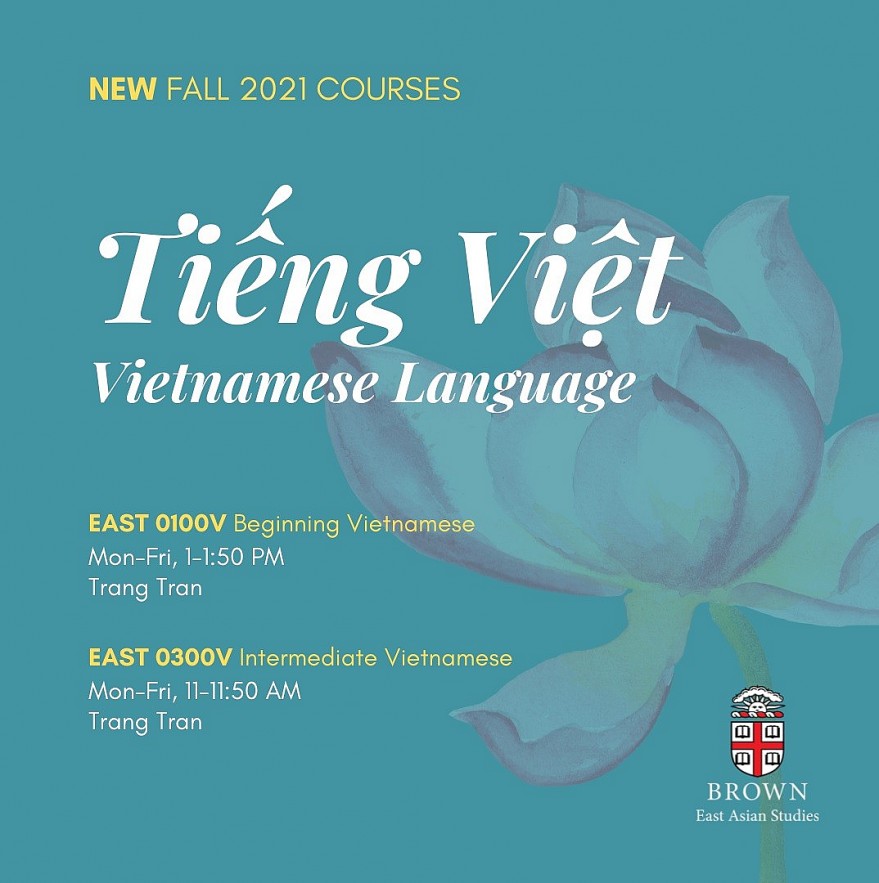 Vietnamese Language Courses. Photo: Brown Univerity.
Advocates have been pushing for its establishment for years. In an email to The Daily Princetonian, Cam My Nguyen 23, one of the students in the course, highlighted her own path and advocacy for the course.
"When I entered Princeton, I realized that South East Asians are not only less represented within the college population, but also the realm of academia," Nguyen said.

Nguyen said she inquired about learning Vietnamese with her Director of Studies, Associate Dean of the College Rebekah Peeples, and Center for Language Study coordinator Vandana Bajaj, but was "told it wasn't an option."
Several students have previously advocated for Vietnamese studies at the Princeton Center for Language Study (PCLS).
In May 2020, PCLS responded to nine Princeton students' requests with an email offering to "initiate some conversations with our partners inside the University" to establish a Vietnamese course.
According to Peeples in an interview with the Prince, student-generated momentum surrounding Vietnamese finally paid off this summer when a program coordinator at the PCLS made contact with the Center for Language Studies at Brown and indicated Princeton students' interest.
"It just so happened that Brown had established this course sequence in Vietnamese and was able to offer some of our students an opportunity to join that class virtually," she said.
In a letter to the Prince, Bajaj and PCLS Director James Rankin praised the critical role of student lobbying in forging the relationship that enabled for the course.
They discussed how cross-institutional collaborations can help students access courses in less-commonly+taught languages.
"Since less-commonly-taught languages are also those that have fewer trained teachers and very small class sizes, a strategy used by institutions across the country is to share course instruction, in real-time through videoconferencing, with students at other schools," the statement said.
Despite the advantages of online learning, Nguyen wrote that occasional poor audio quality can make learning difficult.
"But the teacher has been very accommodating," she said.
Trang Tran, a visiting Vietnamese lecturer and course professor at Brown, acknowledged the physical separation between Brown and Princeton students was a result of the hybrid approach.
"I want my students from Brown and Princeton to be able to interact with each other more, so I've been reaching out to people who have experience in hybrid teaching to help me," Trang said.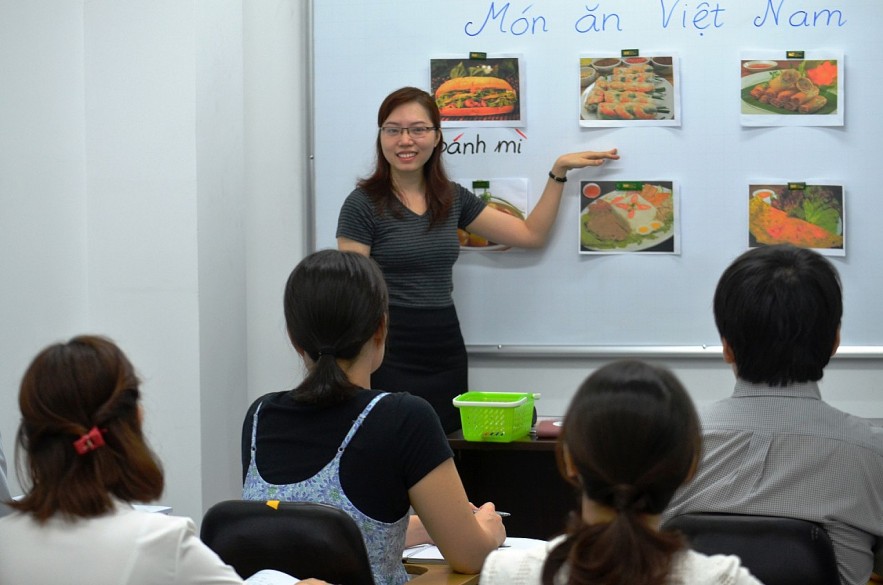 A Vietnamese class. Photo: Sai Gon Language School.
In addition, she explained how she designed her curriculum to best accommodate the students in her class.
"I'm using a new, updated textbook this year because I think it's better suited for the Brown and Princeton students in my Intermediate Vietnamese class who are all 'người Mỹ gốc Việt' - Vietnamese heritage speakers."
"My students want to learn about their roots, their culture, and they want to be able to talk to their family," Trang Tran said. "So I don't just want my class to be about the language."
Instead, Tran envisions a more comprehensive curriculum.
"The class could discuss the culture and customs of Vietnamese people," she said.
Nguyen attributes her desire to learn the language to her history as a Vietnamese American.
"Both my parents were born in Vietnam, and I would love to connect more with my Vietnamese heritage … I feel like this is a great step!" Nguyen said.
The chance to reconnect students to their heritage brings Tran great joy and she describes her students' decision to enroll in their native tongue as "very important and meaningful."
"They could have chosen to learn Spanish or Chinese or any other language, but they chose to learn Vietnamese," she sid.
Vietnamese's future at the university is still up in the air. The degree of student interest and departmental criteria both play a role in determining whether the Vietnamese course will continue into the Spring semester and be expanded beyond this academic year.
The course is now situated in the Department of East Asian Studies (EAS), but department chair and professor Anna Shields stated that delivering Vietnamese studies in EAS "is not something that we have immediately on the agenda for the department."
Shields noted logistical matters, such as translating credits from the Vietnamese course into the EAS certificate, that would "require a faculty discussion."
"It's very much a brand new venture, a work in progress, and we kind of want to see where it goes," Shields said.
Peeples also emphasized Princeton students' role in establishing the new course stating that "sustained student interest in the language sequence is also really critical."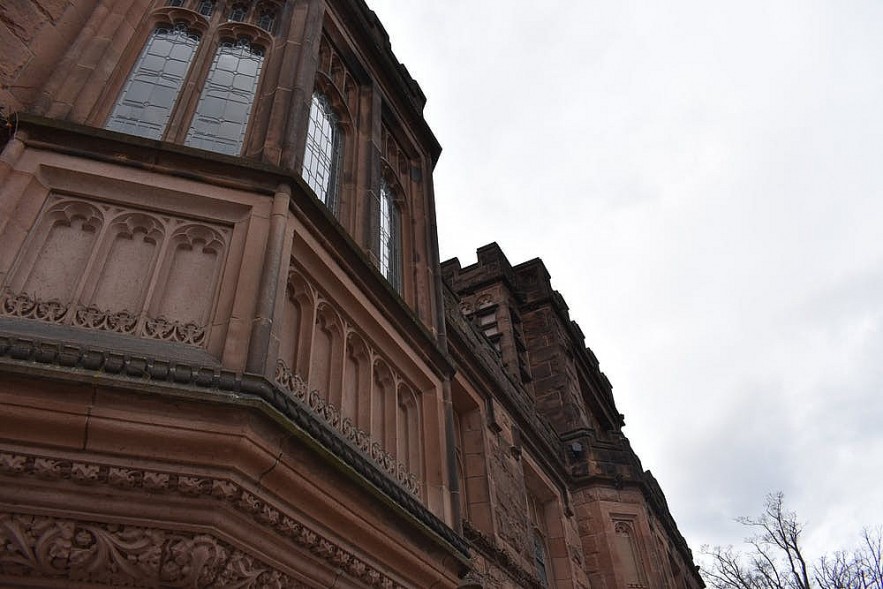 Students enrolled in the Vietnamese course, which is taught live at Brown University, and attended class virtually from a classroom in East Pyne. Photo: The Daily Princetonian
Enthusiastic about the Vietnamese course, Nguyen said she hoped it would become a language-bearing sequence one day.
"Being able to take a course in Vietnamese is very exciting for me because it gives me a sense of validation that the University believes this is a worthwhile opportunity, even if it is still disappointing that we have to take a course at Brown rather than have our own," Nguyen said.
"I would like to continue studying Vietnamese, and so I hope I can fulfill my language requirement and continue further."