Ganh Dau cape - "fish mouth" of Phu Quoc Island, in video
Arriving at Ganh Dau cape, visitors have the opportunity to see the blue sea, undulating cliffs, and the far-off Cambodian border. Many people compare the beautiful island of Phu Quoc to the shape of a fish wagging its tail and swimming to the north. Located at the "fish mouth" position is Ganh Dau cape, where the primeval forest stops in front of the sea.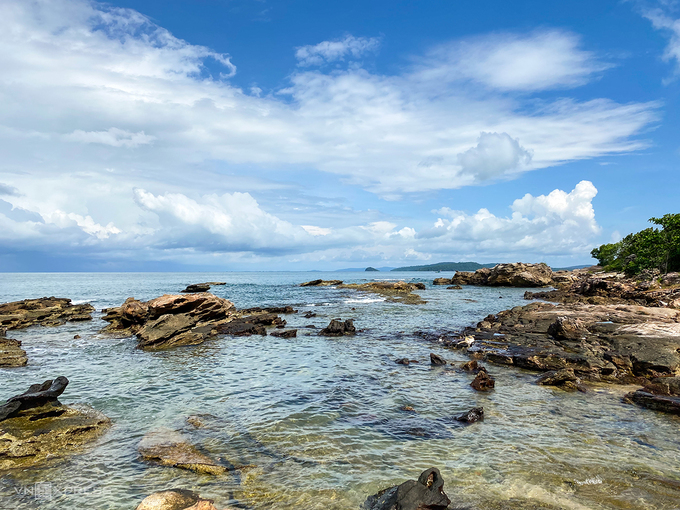 Ganh Dau cape retains its pristine features, attracting tourists with its undulating cliffs and clear blue sea. (Photo: VnExpress)
Ganh Dau is located in the northwest of the island city, about 30 kilometers from Duong Dong town. For many visitors, this is a relatively new place. The cape still retains many wild features, surrounded by sparse population. Like other beaches in Phu Quoc, Ganh Dau has a soft bow-shaped golden sand and clear blue sea. Next to Ganh Dau is Phu Quoc National Park, where the primeval forest reigns, is the green lung of the coastal city.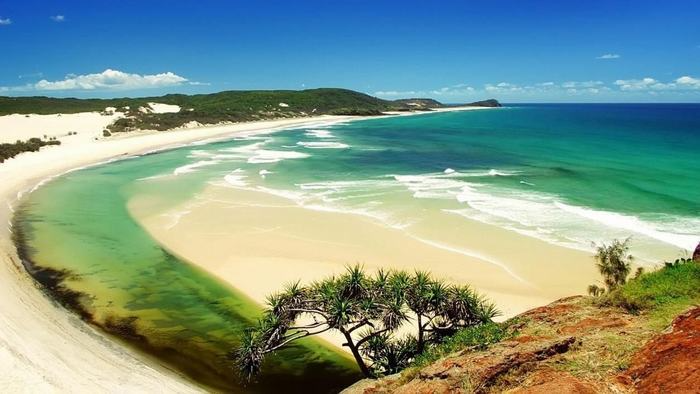 Stunning view of Ganh Dau cape. (Photo: qdnd.vn)
Ganh Dau owns a natural rock formation where visitors can sit and enjoy the scenery. Over thousands of years, the waves hit the shore, the cliffs over time turned into strange shapes. The stone surface can be slippery because of moss, so visitors should be careful when walking.
Fishermen's fishing boats also depart from this cape to the sea, promising to bring back delicious catches. From here, visitors can visit anchovy production sites on the windy coastal road.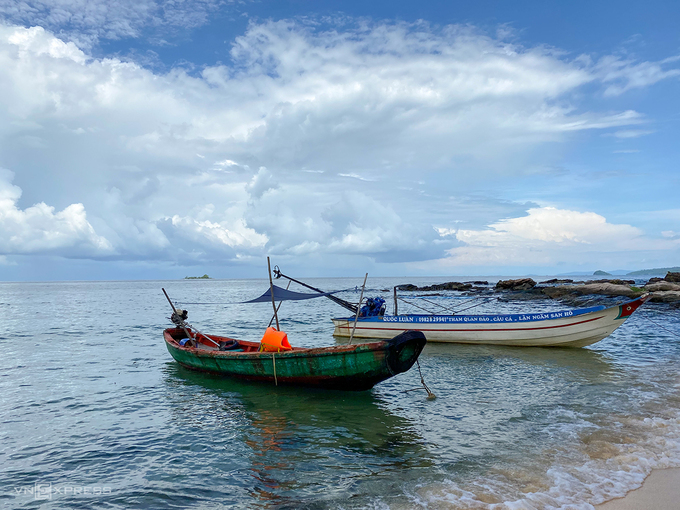 In addition to enjoying the beautiful sea view, visitors can also see the life of the fishing village people. (Photo: VnExpress)
In addition, a point not to be missed at this cape is the temple of Nguyen Trung Truc, where people often come to pray for peace. The temple was built by the people to commemorate the hero with meritorious services to the country and the nation.
To get to Ganh Dau, visitors can choose to hire a taxi from Duong Dong town or Vinpearl for about 700,000 - 800,000 VND (30 – 35 USD) a round trip or four-seat car. Alternatively, visitors can go west towards Rach Tram and move to Ganh Dau cape by sea.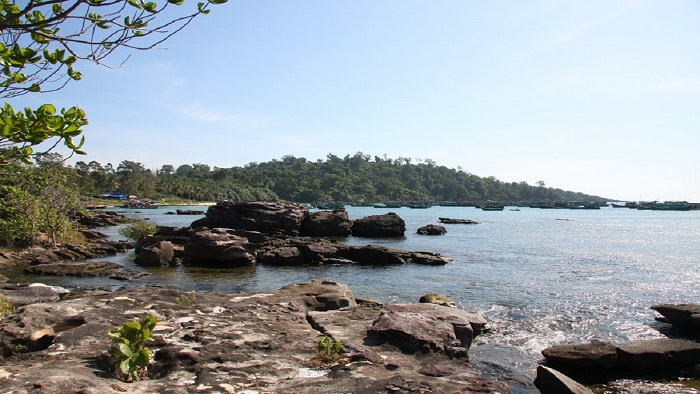 Ganh Dau cape in Phu Quoc Island. (Photo: Vntrip)