Hanoi students take summer break two weeks early
The summer holiday will begin two weeks earlier for over two million Hanoi students, from kindergartens to high schools, as a Covid-19 prevention.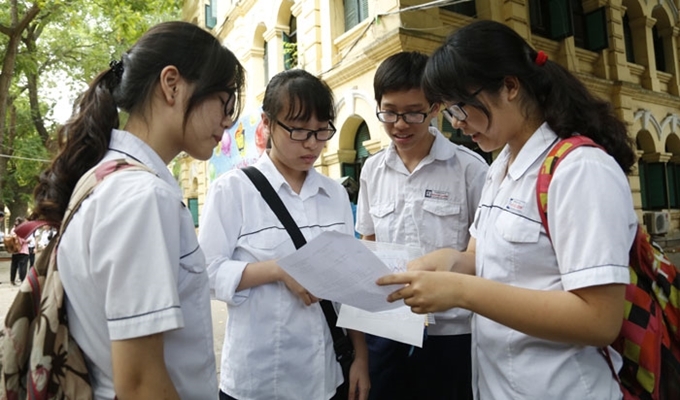 (Photo: Nguoi Lao Dong)
Hanoi People's Committee on Thursday afternoon agreed with the municipal education department's proposal that the summer break of the school year 2020-2021 will start from May 15 instead of May 28, as originally planned.
The remaining curriculum will proceed at in-person classes when the pandemic abates. Therefore, schools that are yet to organize final exams are advised not to do it virtually. According to the department, certain educational facilities are not fully equipped with technology infrastructure and other criteria to make sure the examination goes smoothly and there is no cheating.
Senior students (9 graders and 12 graders), however, will continue with virtual classes which they have been sticking to since May 3. The high school and university entrance examinations, set to take place on June 10, 11, will be put off until further notice.
This is the first time students of all levels in Hanoi "enjoy" a summer break without finishing their school year.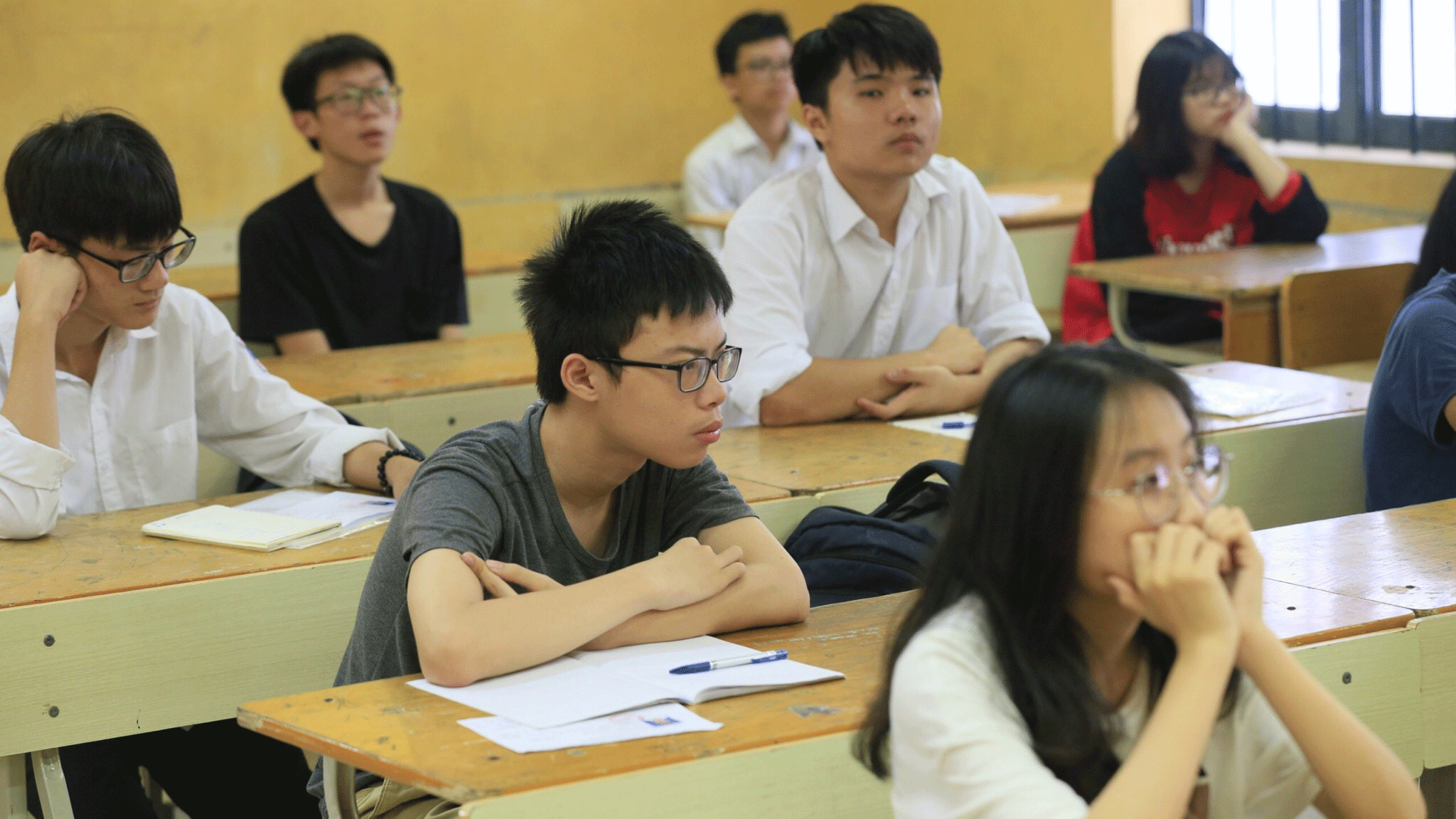 (Photo: Thanh Nien)
Earlier on May 3, educational facilities across the city switched to distance classes following the surge in new cases. Foreign language, computer and other training centers had also been told to close. At the time, experts evaluated the infection risk in Hanoi as very high, citing the large number of commuters traveling in and out during the recent holiday break.
Other localities had followed suit, including the central city of Da Nang. Da Nang People's Committee issued an official dispatch asking for educational establishments to switch classes from online starting May 4. Teachers were tasked to ensure teaching quality.
Teaching in many universities in Hanoi and Ho Chi Minh City was also halted. Vietnam National University was the first university to deploy online classes. Dozens of universities had made similar move, including Hanoi University of Science and Technology, the Academy of Journalism and Communication, and the University of Transport and Communication.
Education disruption has been common in Vietnam since the start of the Covid-19 pandemic. Last year, students across the country returned to school in mid-June after 4-months of online tuition, an event unprecedented in history. The National University entrance exam was also put off until September, nearly two months later than normal.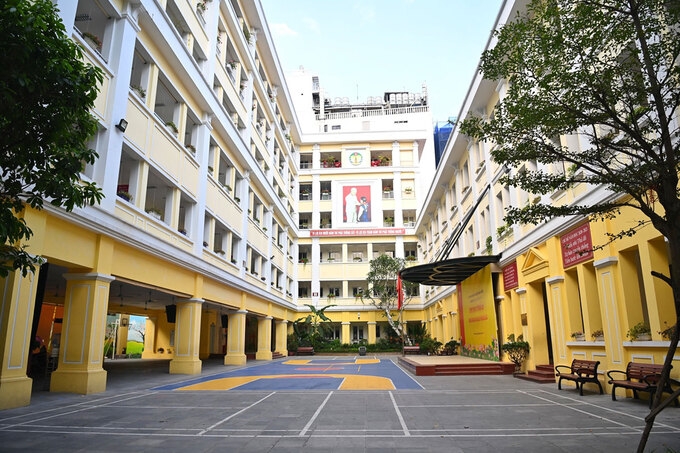 Trang An primary school, Hanoi are left deserted on the first day classes switched to online (Photo: VNE)
Since the new outbreak, Hanoi has recorded 169 cases including over 100 in two locked down hospitals.
The capital is placing more hefty fines on violators, closing down sports facilities and golf courses to contain the coronavirus surge.
The city people's committee on Thursday called for suspension of all golf courses, training facilities and sports events. The city will set up inspection teams for pandemic prevention and control to oversee related businesses in the city, as reported by VNE.
The golf course closure order came after one of three new patients confirmed in the city Thursday morning was found to have visited a golf course in Son Tay District on Tuesday.
Authorities on May 12 also requested all private clinics and drug stores to inform the Health Station of any people having high fever, sore throat, or breathing difficulties. Report papers must include the individuals' personal information and the time they visit the facility. Any clinic or drug stores that fail to follow the new order will face heavy punishment.
Vietnam is grappling with the fourth wave of the novel coronavirus, which started on April 27 and has been the country's most challenging by far. To date, 644 infections have been recorded in 26 cities and provinces.
The domestic Covid-19 tally was up by 33 on Thursday morning, including 30 who have been quarantined following contact tracing.
Vietnam's tally, counted since the start of the pandemic last January, reaches 3,658 cases, including 2,213 domestic cases and the rest imported.
More than 942,000 people, or 1% of the country's population, have been vaccinated against Covid-19.