HCMC Expats Donate Blood Amid Covid-19 Lockdown
Many expats have signed up for blood donation, hoping to save more lives as HCMC grapples with its worst coronavirus outbreak yet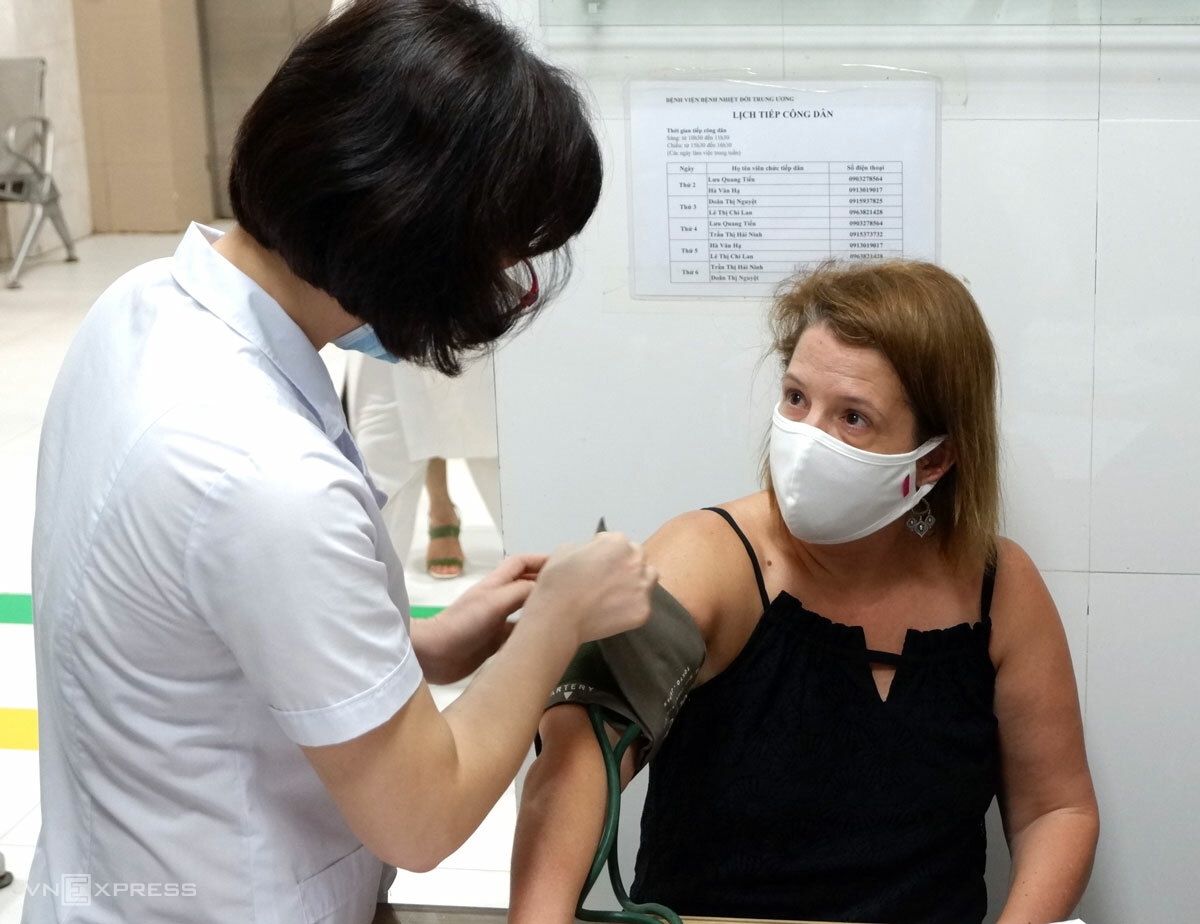 An American woman has her blood pressure taken before donating her plasma at the National Hospital for Tropical Diseases in Hanoi, August 12, 2020. Photo: VNE
Medical facilities across HCMC have been running out of blood amid the Covid-19 pandemic.
It began in late May. Later, when the city imposed a semi-lockdown to combat Covid, all registrations for blood donations were canceled.
Nguyen Phuong Lien, deputy director of the HCMC Blood Transfusion Hematology Hospital, which provides blood to hospitals across the city, said as of last Sunday it only had 640 bags of type O blood left in stock, while the average daily demand is for 150 bags, as reported by VNE.
She called on the public to donate as soon as possible.
Many foreigners have responded to the call.
"Blood donation is an easy way to help people"
Jovidon Khojaev, 22, from Thu Duc district, signed up for blood donation as soon as he knew the city was in shortage of O blood type. On July 30 morning, the expat drove his motorbike past 5 Covid-19 checking points to a hospital in District 5. It was his first time being a blood donor.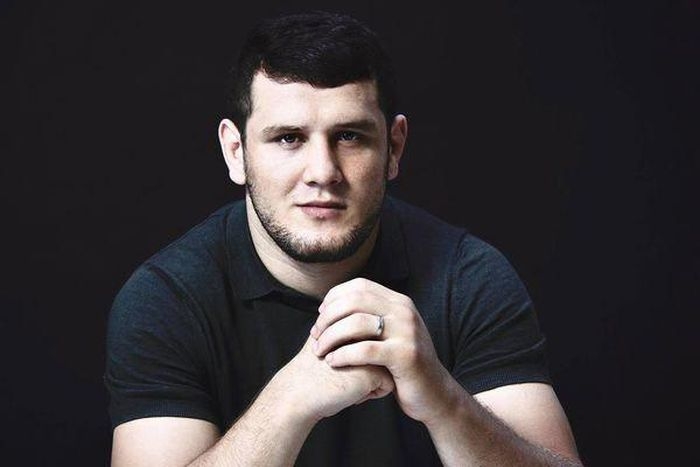 Jovidon Khojaev donated his blood for the first time in July 30. Photo courtesy of Jovidon Khojaev
"Donating blood is an easy way to help people. I was worried at first but the medical staff's warm and welcoming attitude made me more comfortable," Khojaev told Zing. "This is a very meaningful act to the community. Everyone around me should do the same thing."
The young expat said it took him only 30 minutes to finish the procedure. After that, he was presented with gifts but gave them to needy people on his way home.
"We must encourage people to donate their blood more"
Matthew Landwehr, a 27-year-old expat in Binh Thanh district, said he came across news of blood shortage in hospitals across the city in a newspaper and Facebook. "I then registered to give my blood, as this is a good thing to do," Landwehr said. "Medical facilities need blood and the community should lend a helping hand."
Landwehr said he had donated blood in Vietnam once before, but the language barrier had caused him a lot of trouble.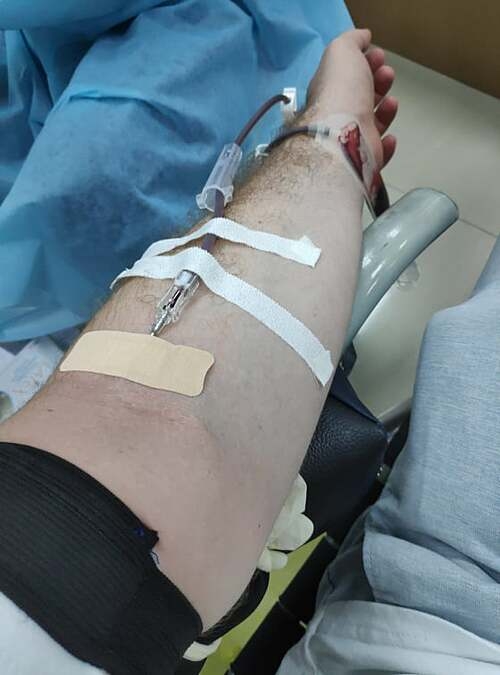 Matthew Landwehr, coming from South Africa, donates blood in Tan Binh District on July 24, 2021. Photo courtesy of Matthew Landwehr.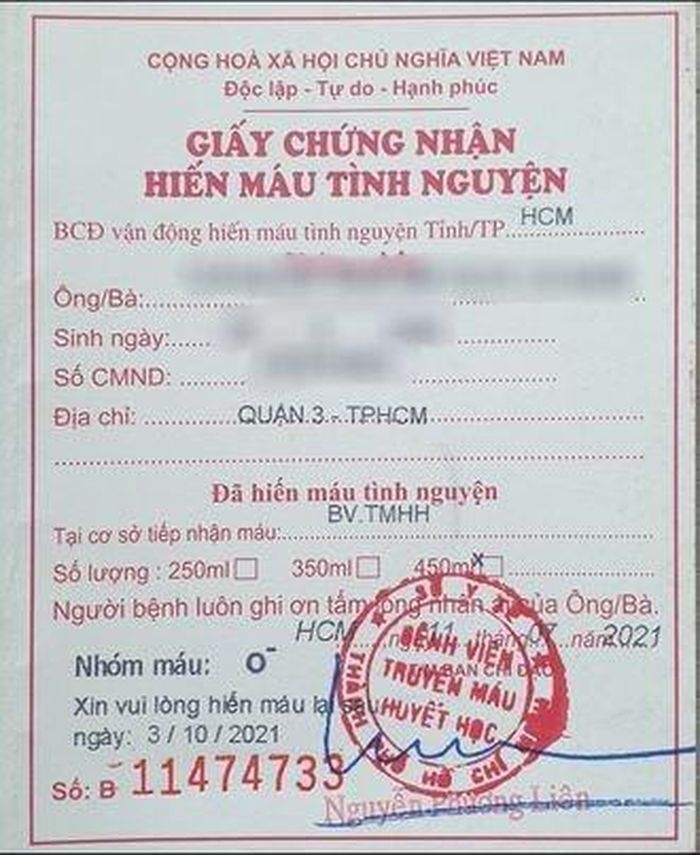 Matthew Landwehr's registration form. Photo courtesy of Matthew Landwehr.
"None of the medical staff could speak English. Luckily, there's one Vietnamese donor had helped us communicate," Landwehr recalled. "Language barrier might make it difficult for foreigners who want to donate blood in Vietnam."
The doctors and nurses, however, were very approachable and willing to go extra miles. The hospital was very clean and fully-equipped, he said.
Landwehr believes Vietnam must encourage people to donate more, saying many of his Vietnamese acquaintances are not ready to give blood. "That is surprising to me, because in my country, blood donation centers are ubiquitous. Donating blood is a regular good deed."
"People turn heads as they see a foreign blood donor"
Jatinder Pal Singh, 34, has been donating blood since his early 20s.
"I'm B negative, a rare blood type. My dad encouraged me to donate my blood regularly," Singh said. "This is for me a noble act as I could save lives. I feel a sense of proud and happy every time after giving my blood. At the end of the day, isn't it sharing makes the world a much better place?"
Singh said medical staff and other donors looked were curious and excited at the same time seeing a foreigner at blood donation site.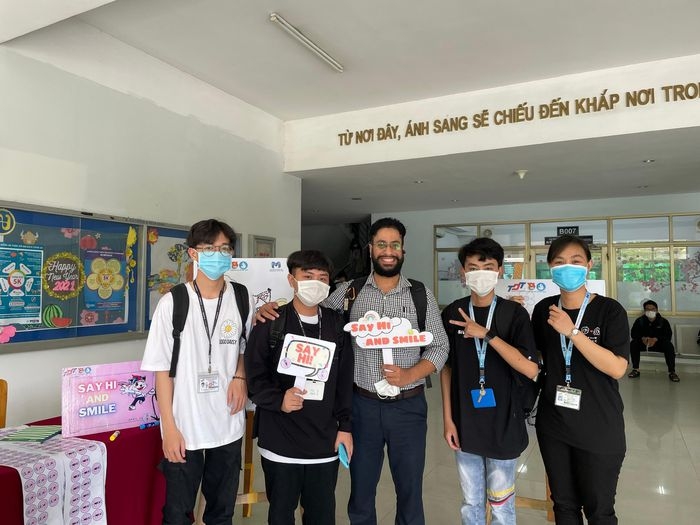 Jatinder Pal Singh (middle) at the blood donation site. Photo courtesy of Jatinder Pal Singh
"I went home with money and nutritious food even though I had turned down many times. The nurses said those were the act of gratitude from the hospital. I was really impressed," he added. "That's why I want to come back to the hospital for my next time donating blood."
In the last few weeks, with hospitals calling on people to donate blood amid the lockdown, many foreigners have shown their support by sharing their experiences and blood donation process on Facebook.
HCMC has become the epicenter of the latest Covid wave that began in late April and infected over 193,200 people nationwide. City authorities have imposed night-time restrictions and banned non-essential travel.