[In Photos] Taiwan NGO's relief aid to flood-affected locals in Quang Binh
In order to help the victims, Tzu Chi held a large-scale distribution in Quang Binh province, alleviating suffering after recent floods and storms.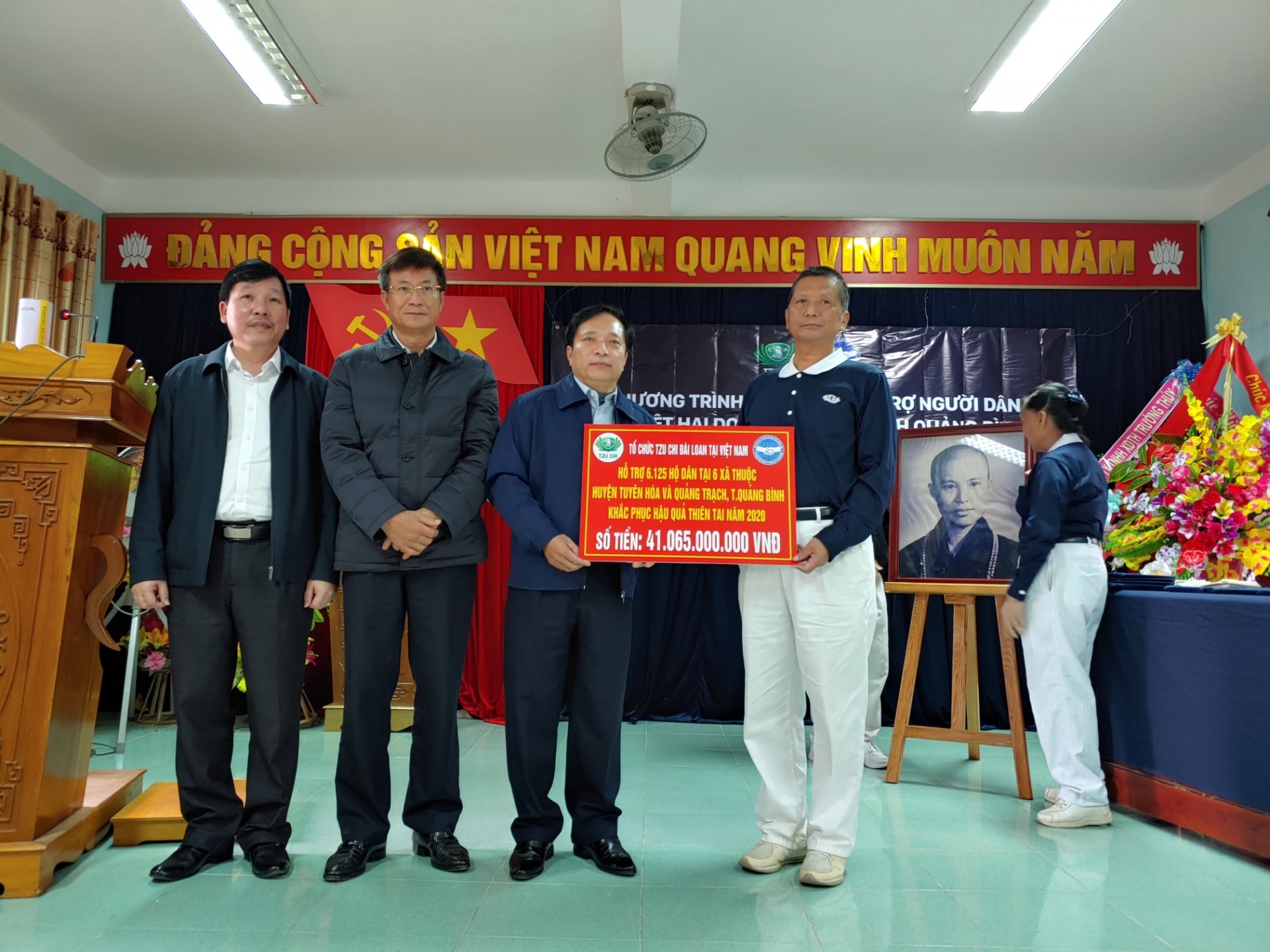 With the permission of the Provincial People's Committee in Decision No. 4633 / QD-BUND dated 7/12/2020, from December 11 - 13, the Union of Friendship Organizations of Quang Binh province cooperated with the Buddhist Compassion Relief Tzu Chi Foundation to organize a program to support people affected by natural disasters to quickly overcome the consequences of the floods. Source: Tzu Chi Foundation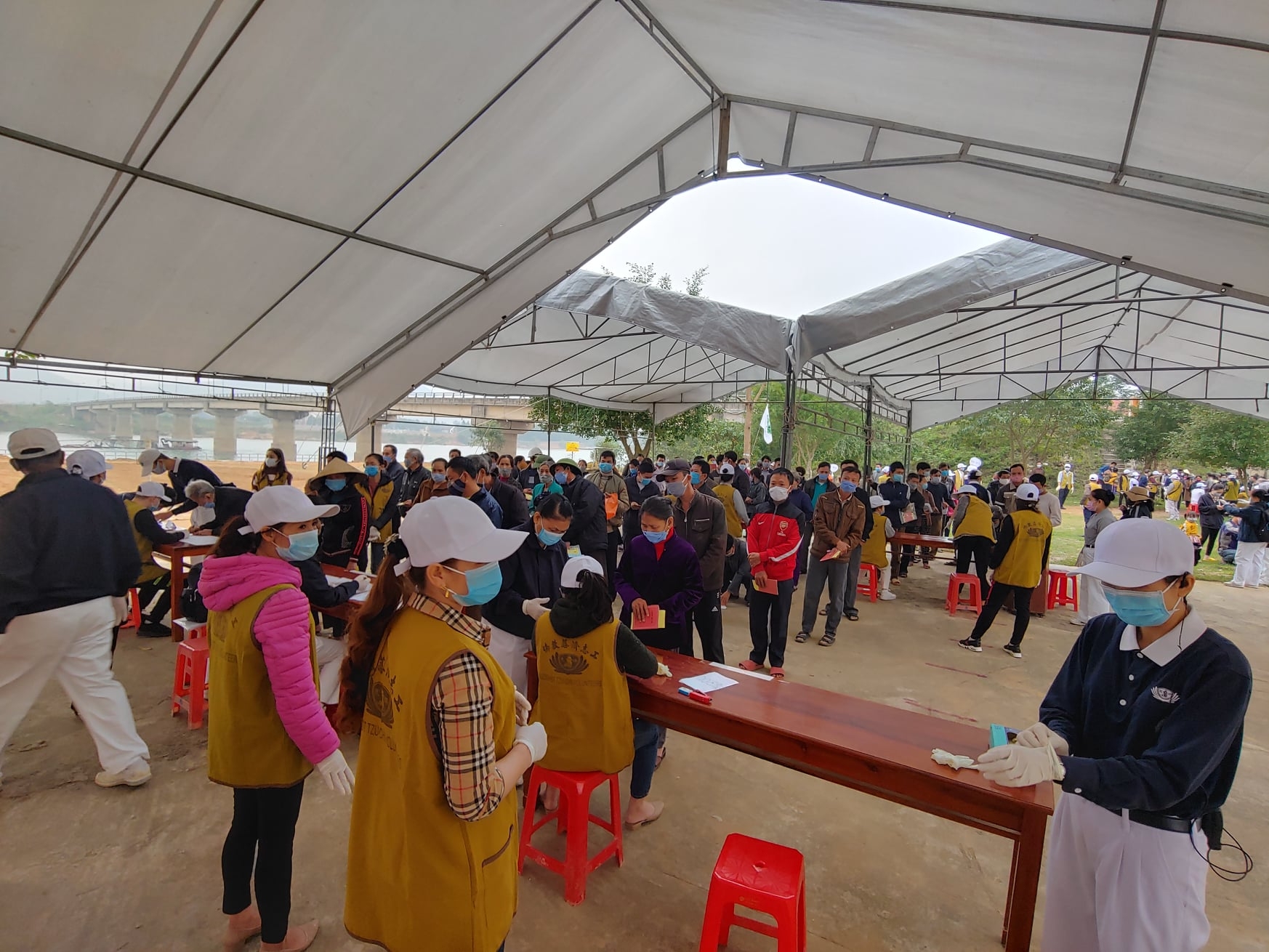 As many as 6,123 households in Phu Hoa, Canh Hoa, Duc Hoa, Chau Hoa, Thach Hoa and Van Hoa communes of Quang Binh province received the aid with the total amount of over VND 41 billion (USD 1.7 million).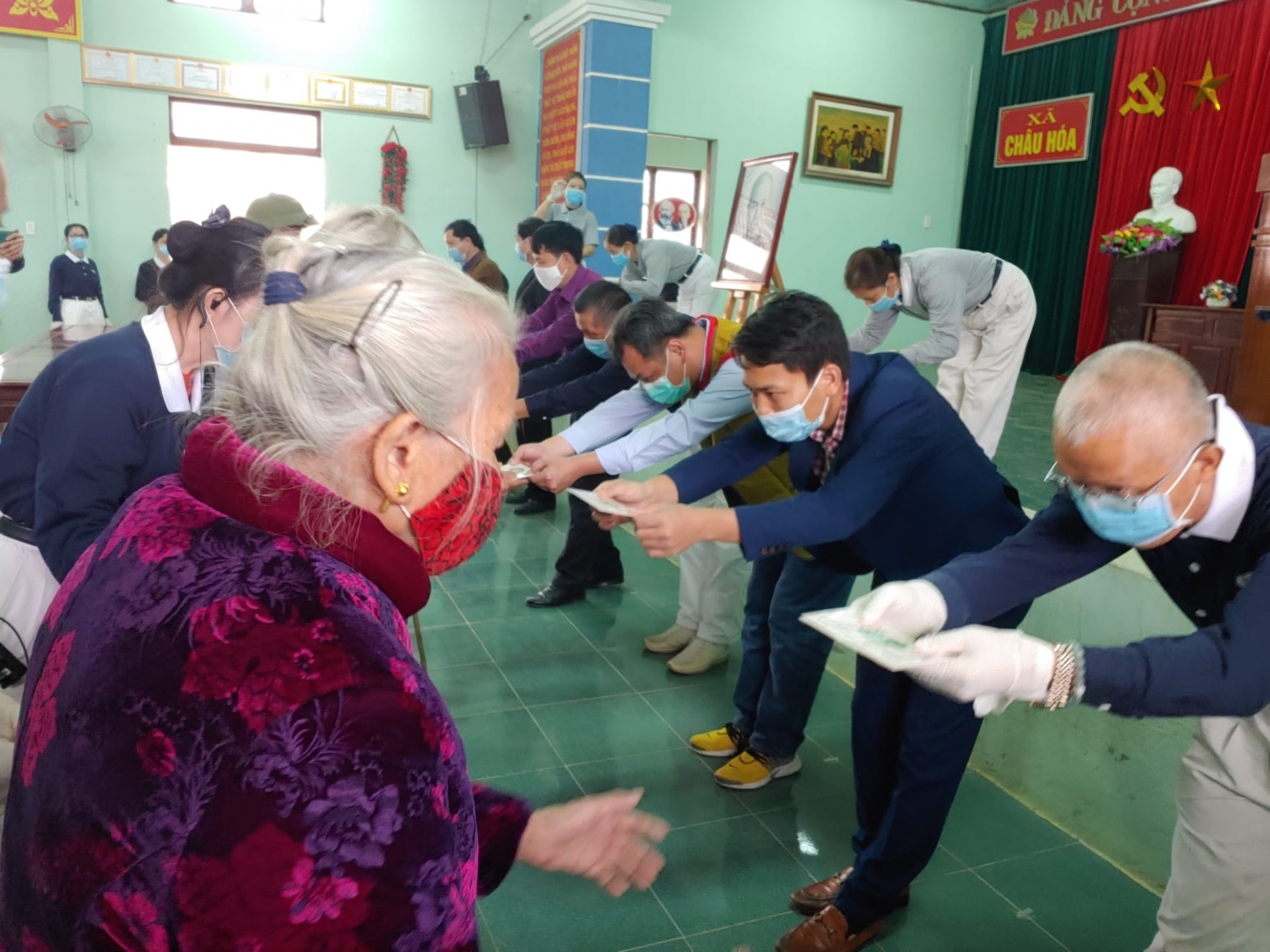 In which, cash donation was distributed to 1,945 households in two communes Canh Hoa, Phu Hoa (Quang Trach district) with the amount of over VND 13,2 billion; 4,180 households in four communes Duc Hoa, Thach Hoa, Chau Hoa, Van Hoa (Tuyen Hoa district) more than VND 27, 8 billion.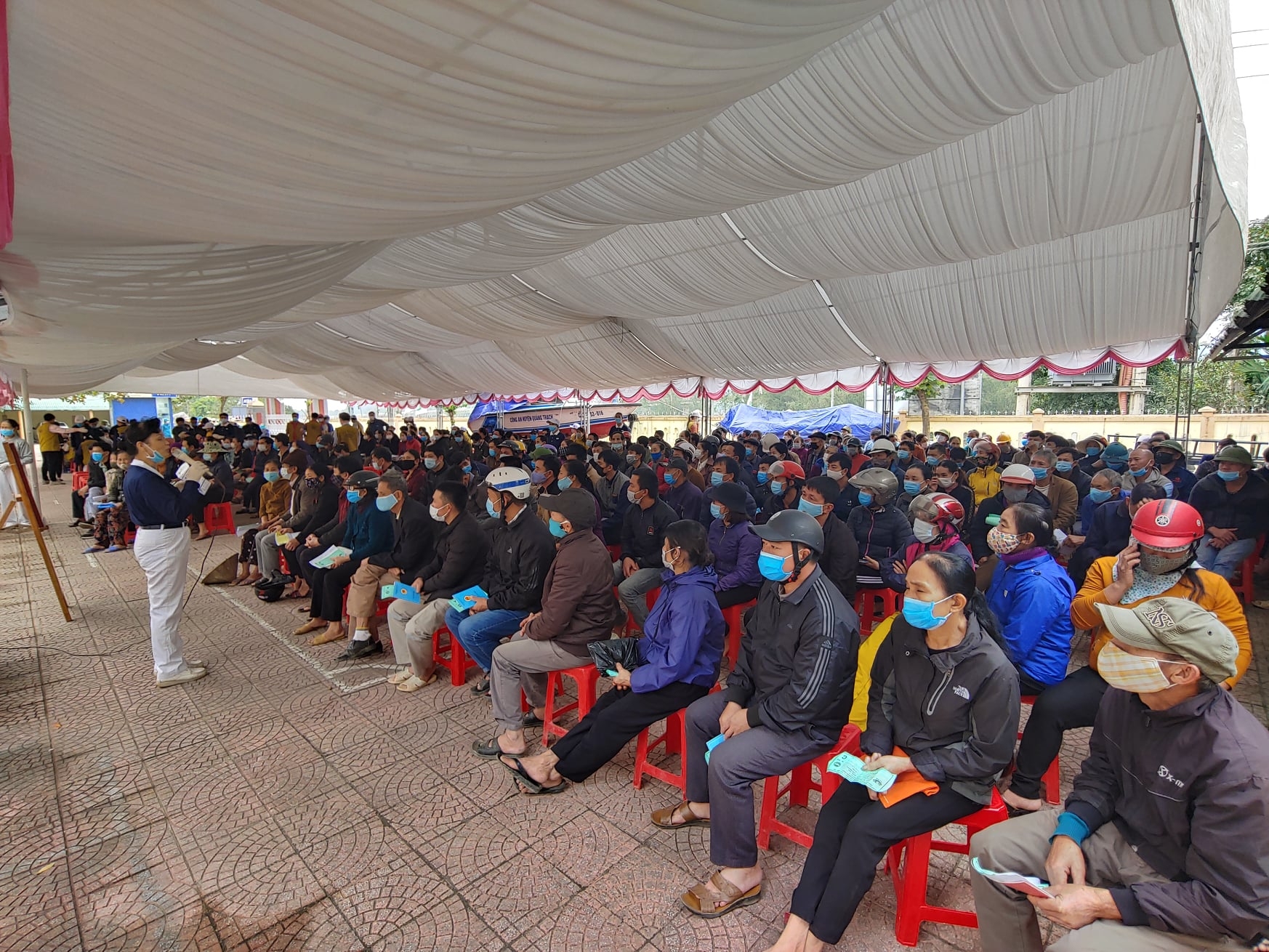 The distribution welcomed an enormous group of local residents.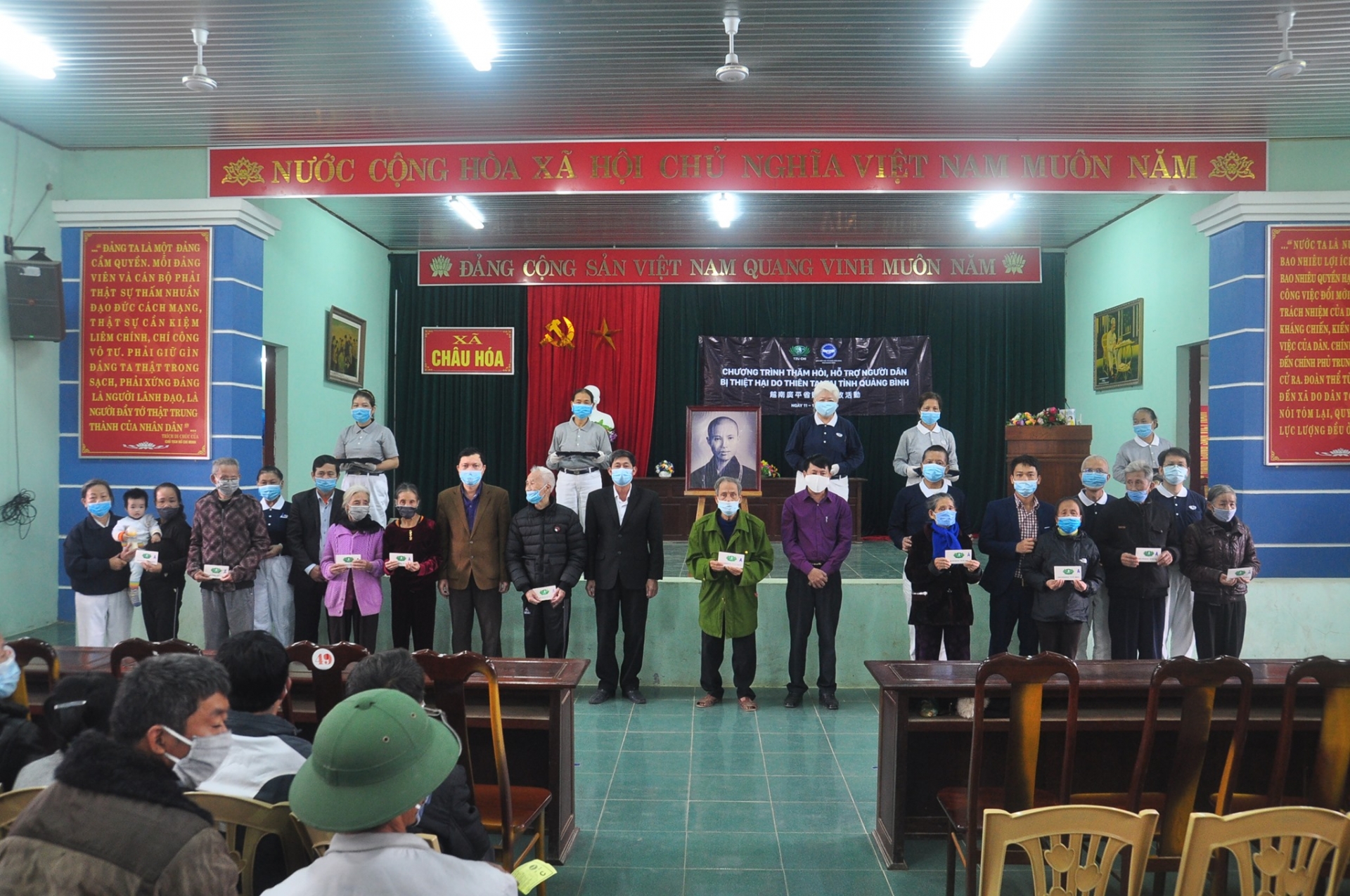 Despite the number of people at such a large distribution, things went smoothly.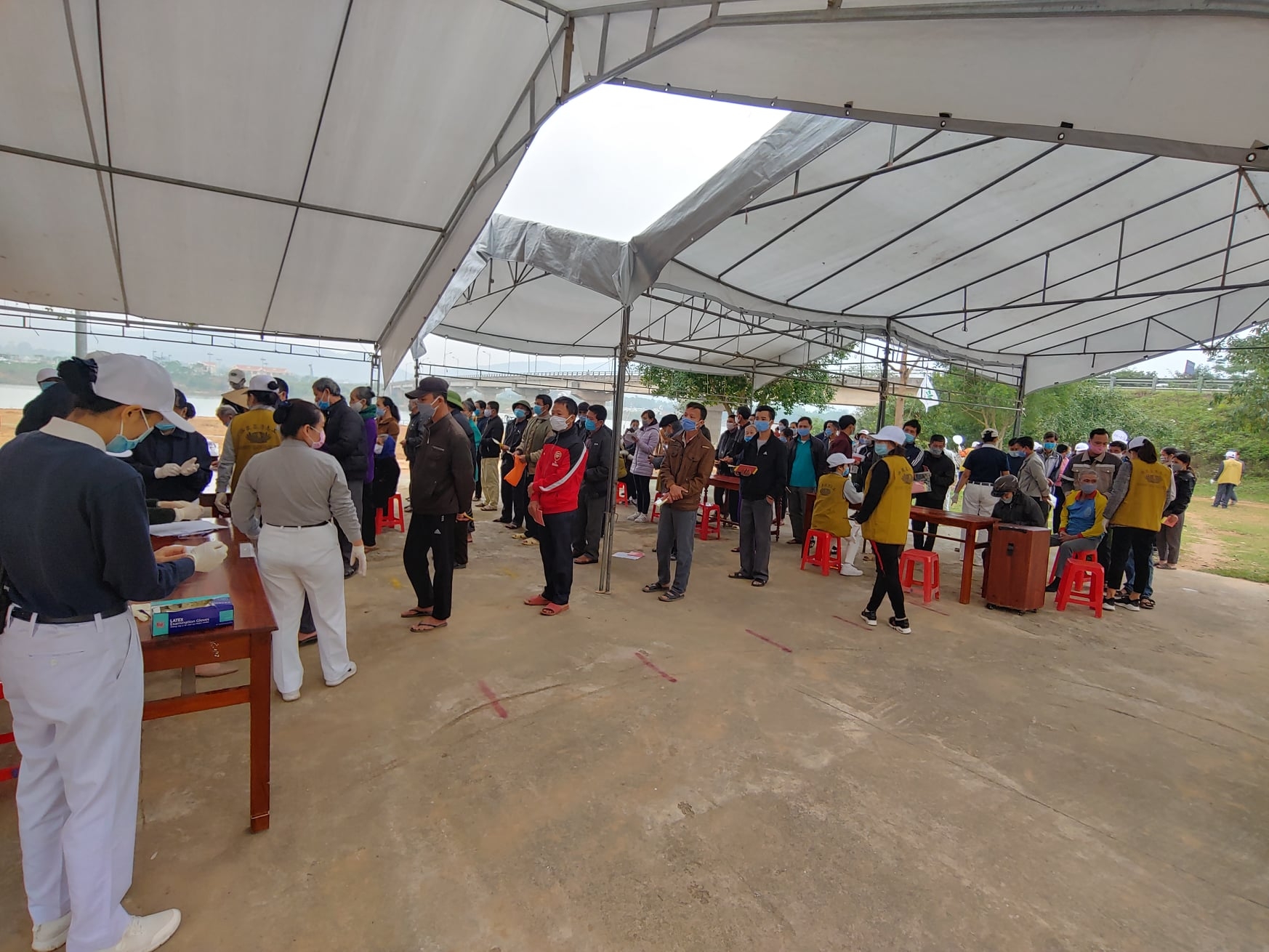 Volunteers were well prepared, and residents followed directions as they lined up to receive their aid.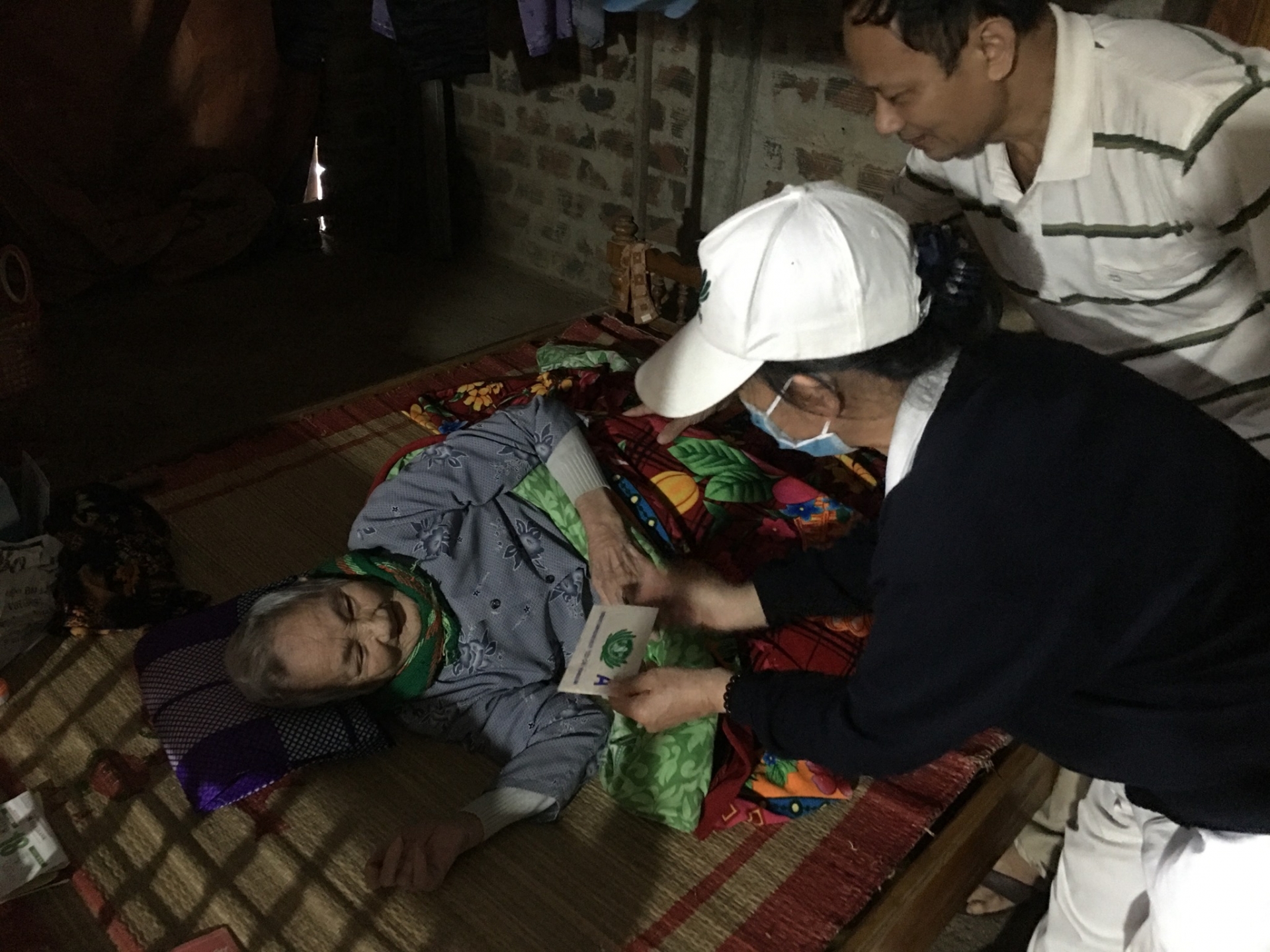 During the distribution, when volunteers heard that some seniors with mobility issues were unable to attend, they would make a note, and then deliver relief goods personally to the homes of the residents.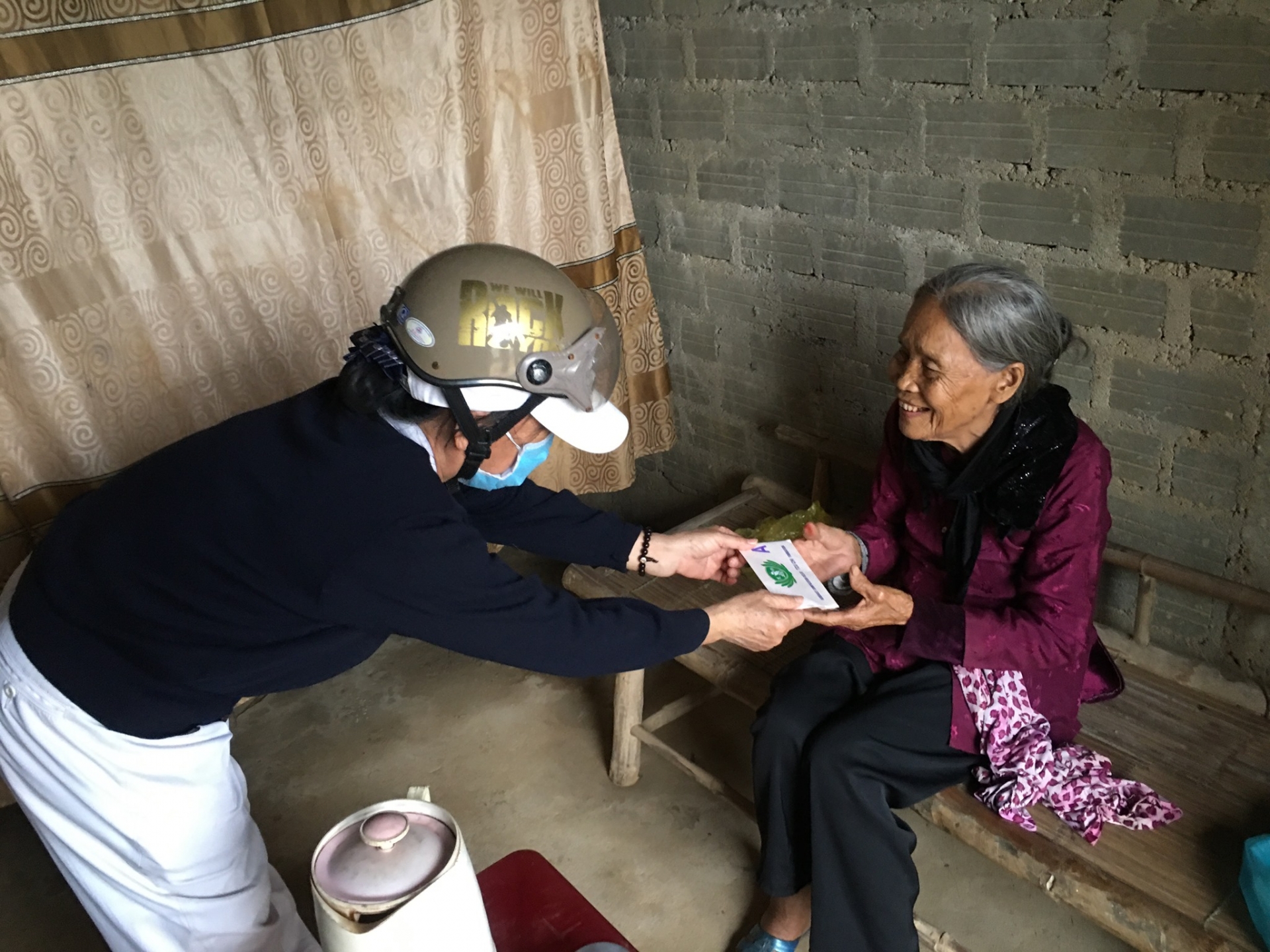 After receiving the aid, the residents finally showed smiles on their faces, which also relieves their worries.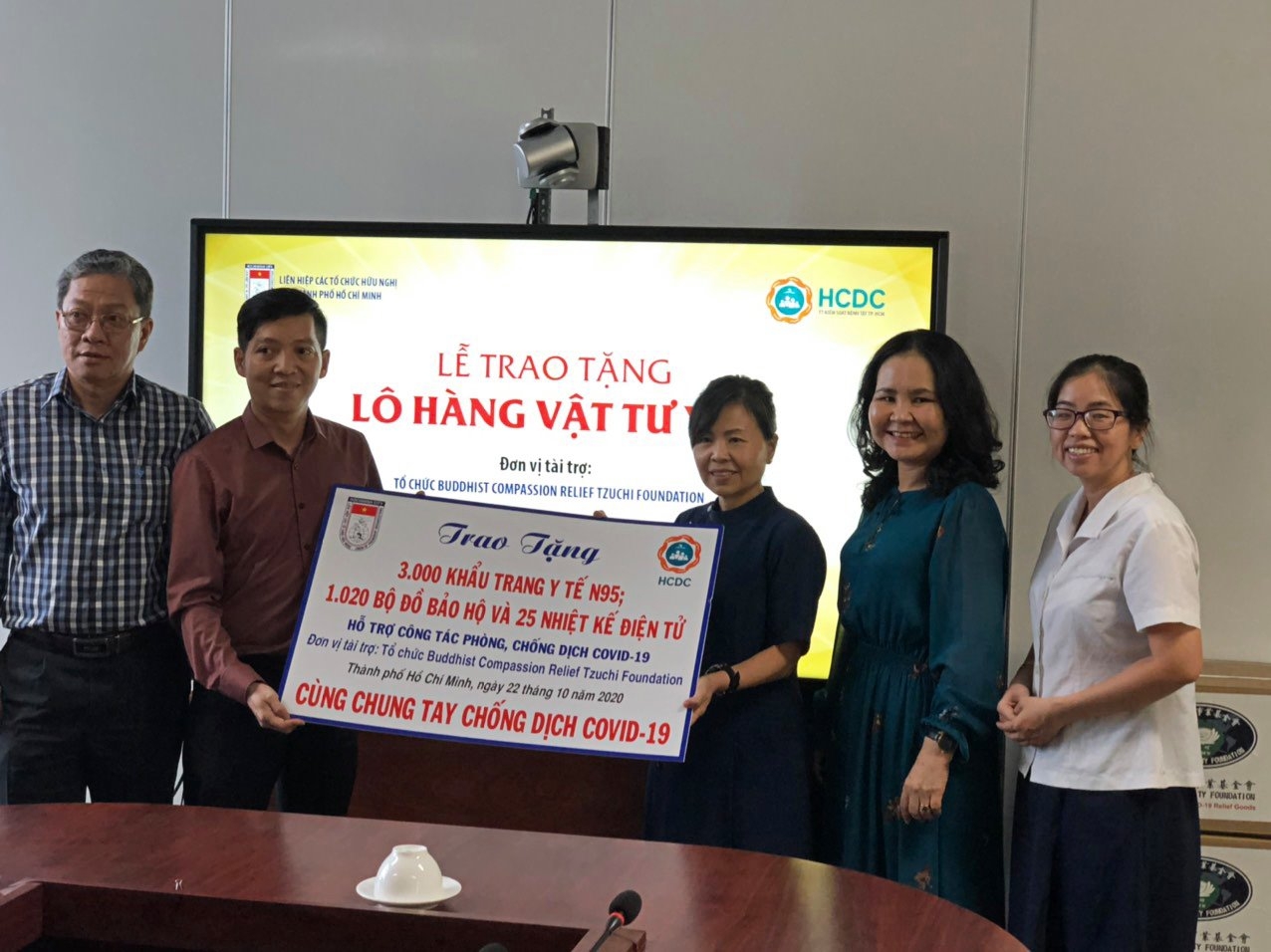 Earlier, after received a letter from the Ho Chi Minh City Union of Friendship Organizations (HUFO) appealing to non-governmental organizations in the city to provide financial aid and medical supplies to underprivileged people and medical teams to help them weather the COVID-19 pandemic, Tzu Chi has provided packages of daily necessities for the city's Center for Disease Control. Source: HUFO
A volunteer carries relief supplies to the place where a visually impaired person will catch a ride home. COVID-19 has impacted the livelihoods of many underserved people, including the disabled. From May 27 to June 2, Tzu Chi Vietnam provided aid to 2,000 people with disabilities in HCMC.