In video: View into Vietnam's COVID-19 vaccine manufacturing factory
Nanogen's Nanocovax, a potential COVID-19 vaccine candidate in Vietnam, is entering human trials this week. With qualified researchers, state-of-the-art equipment, Nanogen's vaccine is under prompt development. Below are some insights into its manufacturing factory.
Inside Nanogen's COVID-19 vaccine manufacturing factory (Video: Zing News)
Nanogen Biopharmaceutical company is among the four current COVID-19 vaccine producers in Vietnam, together with Vabiotech, Polyvac and the Institute of Vaccines and Medical Biologicals (IVAC).
Its Nanocovax vaccine is the first made-in-Vietnam COVID-19 vaccine to enter human trials. The company has partnered with the Vietnam Military Medical Academy to start recruiting volunteers participating in the first phase of the human trial, starting December 10. The volunteers will be given the first test shots of the vaccine a week later, as reported by VNE.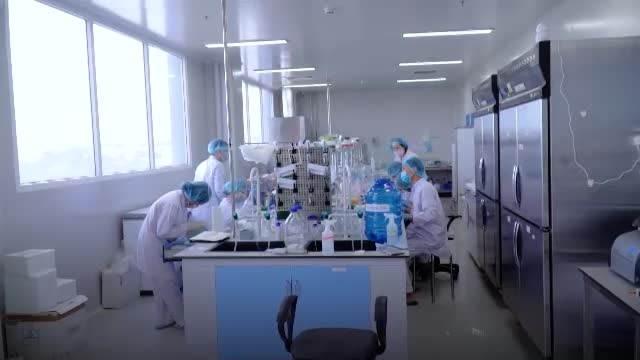 Inside Nanogen's COVID-19 vaccine manufacturing factory (Photo: Captured)
The second phase, which involves 400 volunteers, is expected to start three months after the first phase.
If everything goes as planned, mass vaccination will start in Vietnam in June 2021.
Priced at under VND 500,000 (USD 21.62), Nanocovax is hailed "reasonably priced and affordable to all Vietnamese".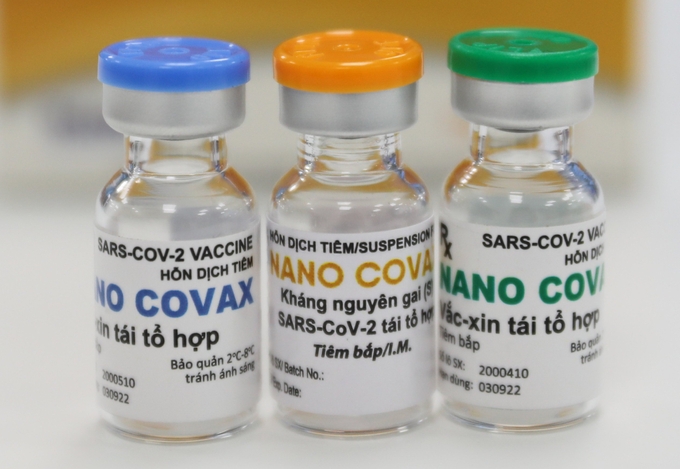 Nanocovax is a potential COVID-19 vaccine candidate in Vietnam (Photo: VNE)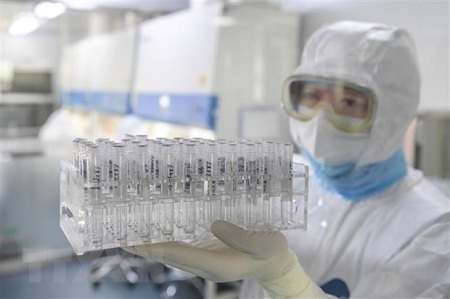 A Vietnamese researcher working on COVID-19 vaccine (Photo: VNA)
As reported by Zing News, Nanocovax is studied and analyzed through various stages.
Cultured cells are put into the 200-liter bioreactor to obtain a protein-containing supernatant. Vietnamese researchers use the spike proteins, which allow the coronavirus to penetrate host cells and cause infection, to make vaccine against the virus itself. Refined proteins are then tested for quality before being packed and rolled out.
On global scale, there are currently 11 COVID-19 vaccine candidates under the third phase of human trials. Pfizer/BioNTech's vaccine (the US) is the first vaccine to complete the trials with 95 percent effectiveness and granted the emergency use authorization from the UK and Bahrain.
Meanwhile, Moderna's vaccine is in its final clinical trial phase, with an effective rate reaches 94.5 percent. Oxford/ AstraZeneca is 70-90 percent effective, depending on the injection dose. Russia's Sputnik V (95 percent effective) is scheduled to begin mass vaccination next week.
Moderna's vaccine is priced at 37 USD per dose, meanwhile, Pfizer's vaccine and Oxford's vaccine are more reasonably priced at 19 USD and 3 UDD per dose, respectively.