Meet Hoi An's Speedy Seamstresses
You may have heard of Hoi An's antique houses, handicraft villages, and appetizing cuisine. But do you know that it is also "the capital of tailoring?" Speedy tailoring, which once was famous with many people coming here, has become well–known to foreign tourists, who seek the most unique experience during their journeys to Vietnam.
Exploring Hoi An street, you can easily see a myriad of tailor shops scattered all over its pedestrian-friendly streets. Most of these tailors have skillful craftsmanship and produce high-quality clothing within a short time. Recently, video clips shared by Western tourists about this incredible business in Hoi An have received a lot of attention from social media.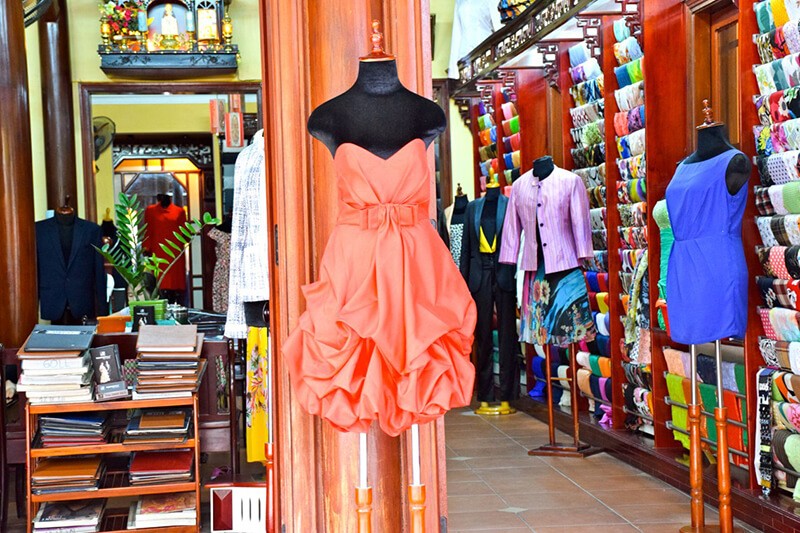 Photo: iTour Vietnam
Compare to tailors in Ho Chi Minh or tailors in Hanoi, tailors in Hoi An are as accomplished in their work so you can get various kinds of clothes from formal attires like suits, shirts, and ao dai to casual ones like dresses, pants, and shorts.
Clara and Thilde, two female tourists who are from Denmark, have been praised by the Internet when they shared their images wearing clothes made by Hoi An's skillful tailors. The two said they only had to order two pairs of clothes, then they were done after just a few hours.
They were so impressed that they decided to order more with a fee of US$190 (approximately about VND4500000), and the package arrived after one day. According to Clara and Thilde, this price is really affordable compared to the high quality and service that the tailors provided.
These suits were made in less than 24 hours. Photo: iTour Vietnam
A new trend created by the foreign tourists
Meanwhile, Suzanne, a British tourist, said she was astonished by the enthusiasm and friendliness of the tailors here. "They gave honest pieces of advice on what kinds of clothes will suit you the best, and if they will fit your style or not," she said.
On the occasion of his close friend's wedding in Bali, Benjamin (a tourist from Denmark) ordered a pair of clothes that match the dress code of the wedding in a short time. He shared his satisfaction on social media and drew a lot of attention from his friends and people on the Internet.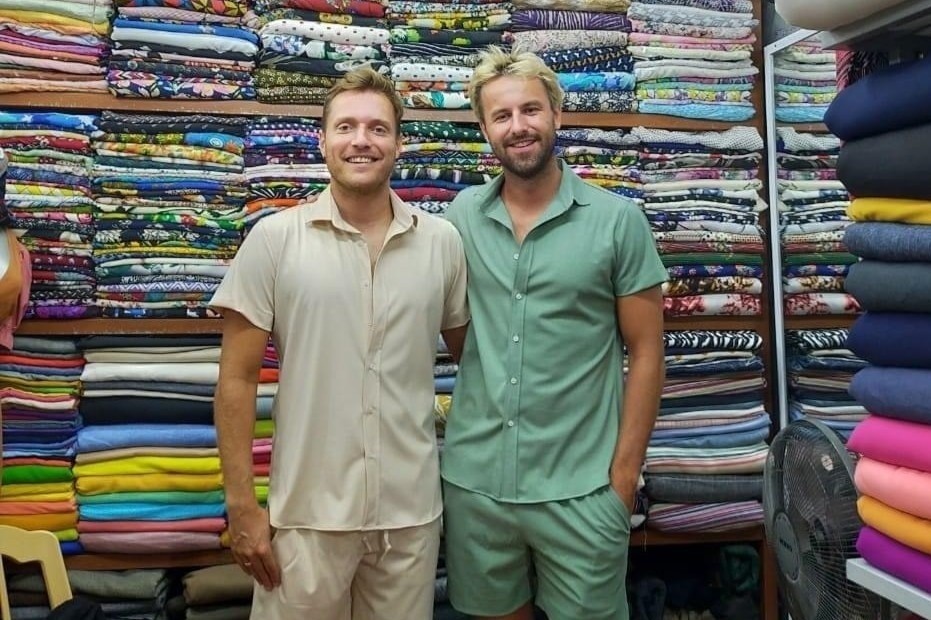 Benjamin is satisfied with the product quality. Photo: Benjamin Bang.
"After 5 pairs of clothes here, I wear them every day. I like the cool bamboo and linen fabric, which helps keep me cool in the summertime," Benjamin said happily.
In the comment section, international friends said they were curious and wanted to come to Hoi An to check the quality of this service. Besides, a lot of Vietnamese people also wondered whether Hoi An's tailoring "specialty" is gradually becoming a fashion trend or not, since the clips are widely shared everywhere on social media.
Hoi An's tailor shop is always crowded with guests
After the clips went viral on social media, Cuc, the owner of the 45 tailor shop noticed an uptick in business.
"After those clips were shared, a large number of visitors came to visit my shop, but most foreigners."
When asked about the secret of speedy tailoring, she said she had a team of 30 experienced and talented tailors, and the products are finished quickly but still maintain the same quality. Most garment shops in Hoi An sign contracts with garment factories to optimize production time.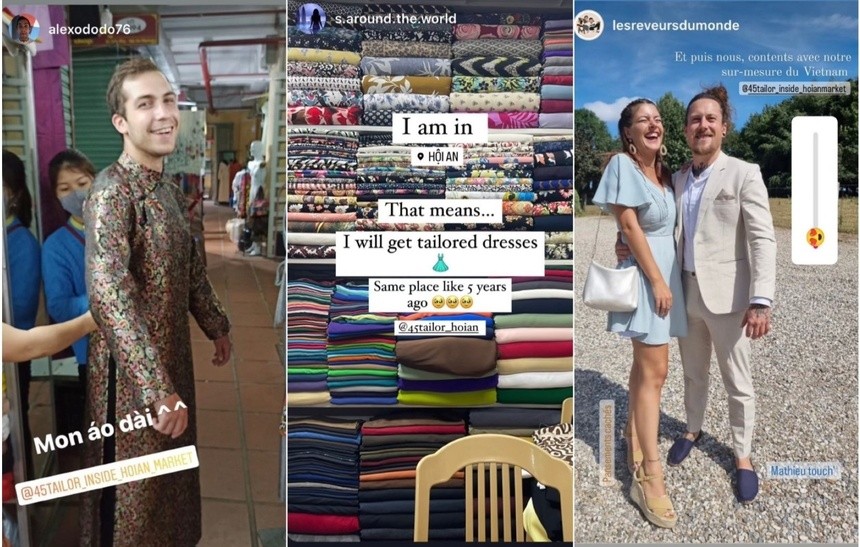 Photo: 45 Tailor
Regarding the design, the owner of the tailor shop said most of the guests already have their own ideas and styles, and her job is to draw them on paper, take measurements, and advise on which kinds of fabric to meet the needs of the customers. In addition, guests can request clothes designed by her and her staff.
When coming to Hoi An, visitors can be overwhelmed by hundreds of tailor shops. Each shop has a variety of fabrics, suitable for Hoi An's tropical weather, such as silk, satin, or linen.
With typical materials such as silk, foreign tourists often order Ao Dai as a souvenir for their trip to Hoi An.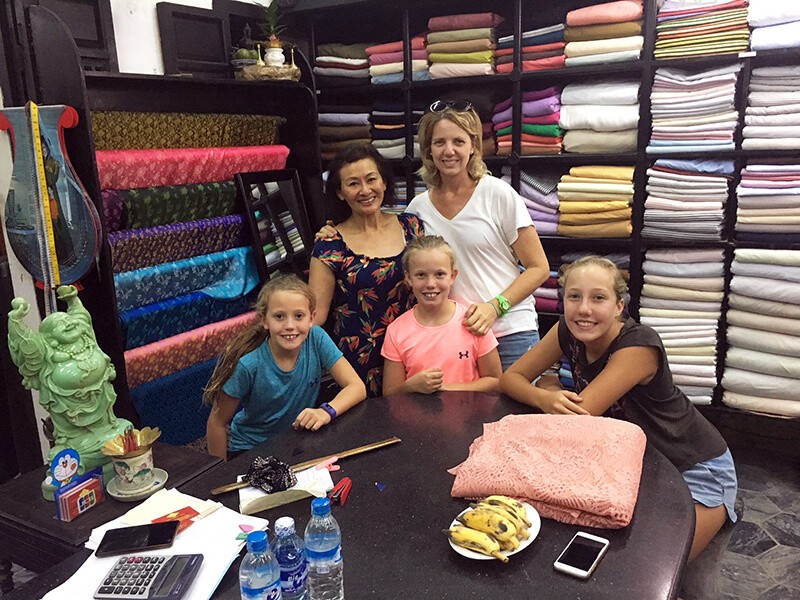 Photo: itourvn
One thing worth noting for visitors when sewing in Hoi An is that the prices of shops have quite a big difference based on location. Shops on the street with luxurious spaces will have higher service prices than those in Hoi An Cloth Market. Based on this, visitors can choose the place that suits their needs.