Photobook "Kindness is Contagious" introduced to public
The "Kindness is Contagious" book will be officially released to the public on January 29. The book is jointly produced by the United Nations Children's Fund (UNICEF) and Nha Nam Publishing and Communication Company.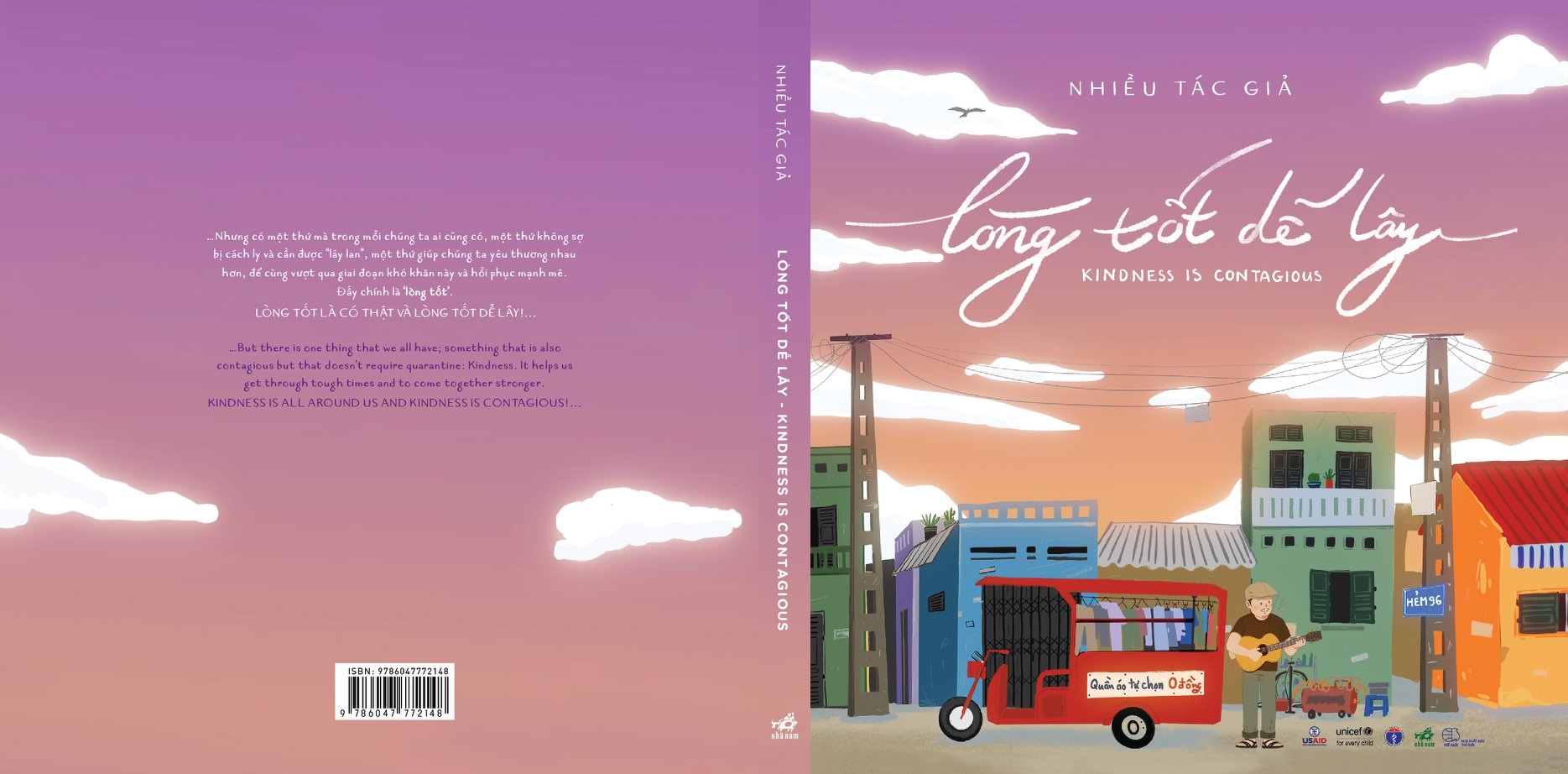 The publication features the best artwork from children and young people who participated in an online drawing challenge.
UNICEF and the Ministry of Health (MoH) on January 28 launched the photobook "Kindness is Contagious", marking a successful end to a campaign of the same name to promote acts of kindness amid the COVID-19 pandemic.
The book features 106 of the best drawings selected from more than 500 artworks received from children, adolescents and young people all over Vietnam during the open call on social media. Every single drawing in the book is an act of kindness, an optimistic thought, or a creative solution to mitigate the impact of the pandemic on people.
In addition to this launching, three well-known and young guest speakers including Journalist – Dinh Duc Hoang; Author – Dinh Tran Tuan Linh (Le Bich); and Founder and Director of WildAct NGO – Trang Nguyen shared during the event their own experience about spreading kindness in the fight against the COVID-19 pandemic. The closing event was also an opportunity learn about what can be done differently once the situation returns to normal.
Kicked off last May, the mass media and social media campaign called on children and young people to show their support for their community by promoting mutual understanding, tolerance, and inclusion, and by sharing innovative and creative solutions to fight COVID-19.
Its goal was to amplify their voice by inviting them to share drawings, videos, and innovative and creative solutions via UNICEF and MoH's digital platforms.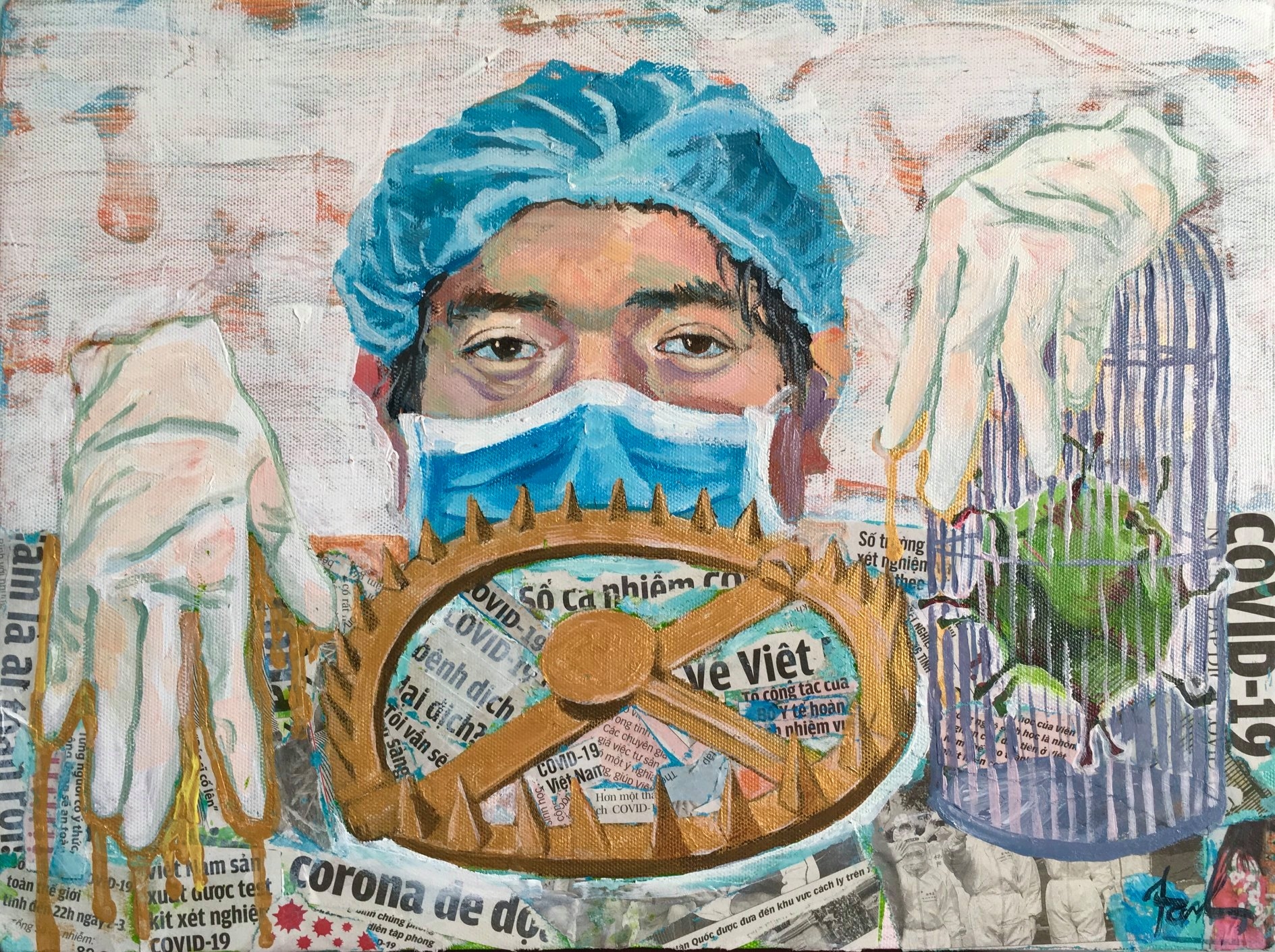 Three best paintings: "Frontline Doctor" by Hanh Tran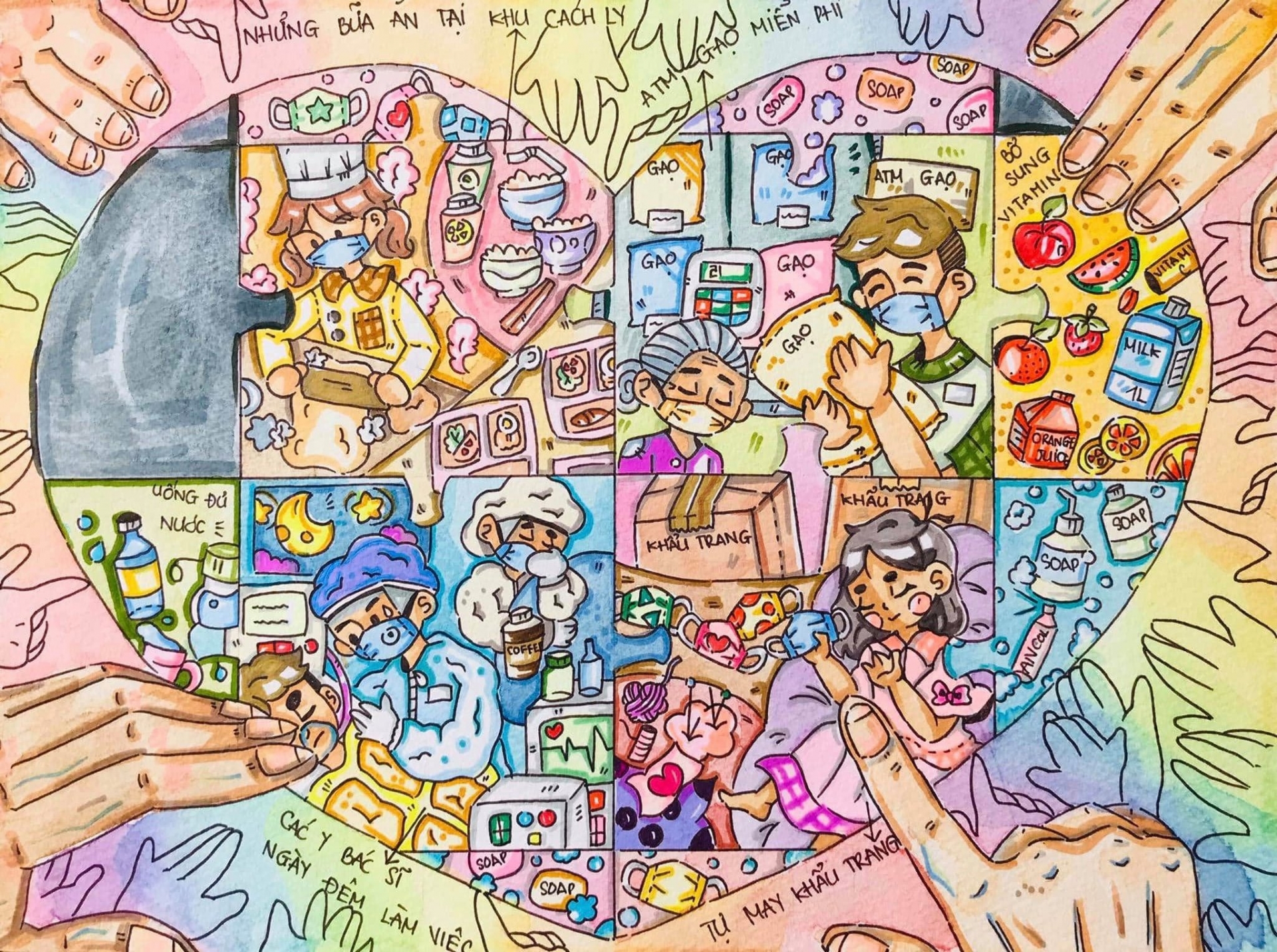 Three best paintings: "Puzzle Pieces of our Heart" by Nguyen Tran Pha Le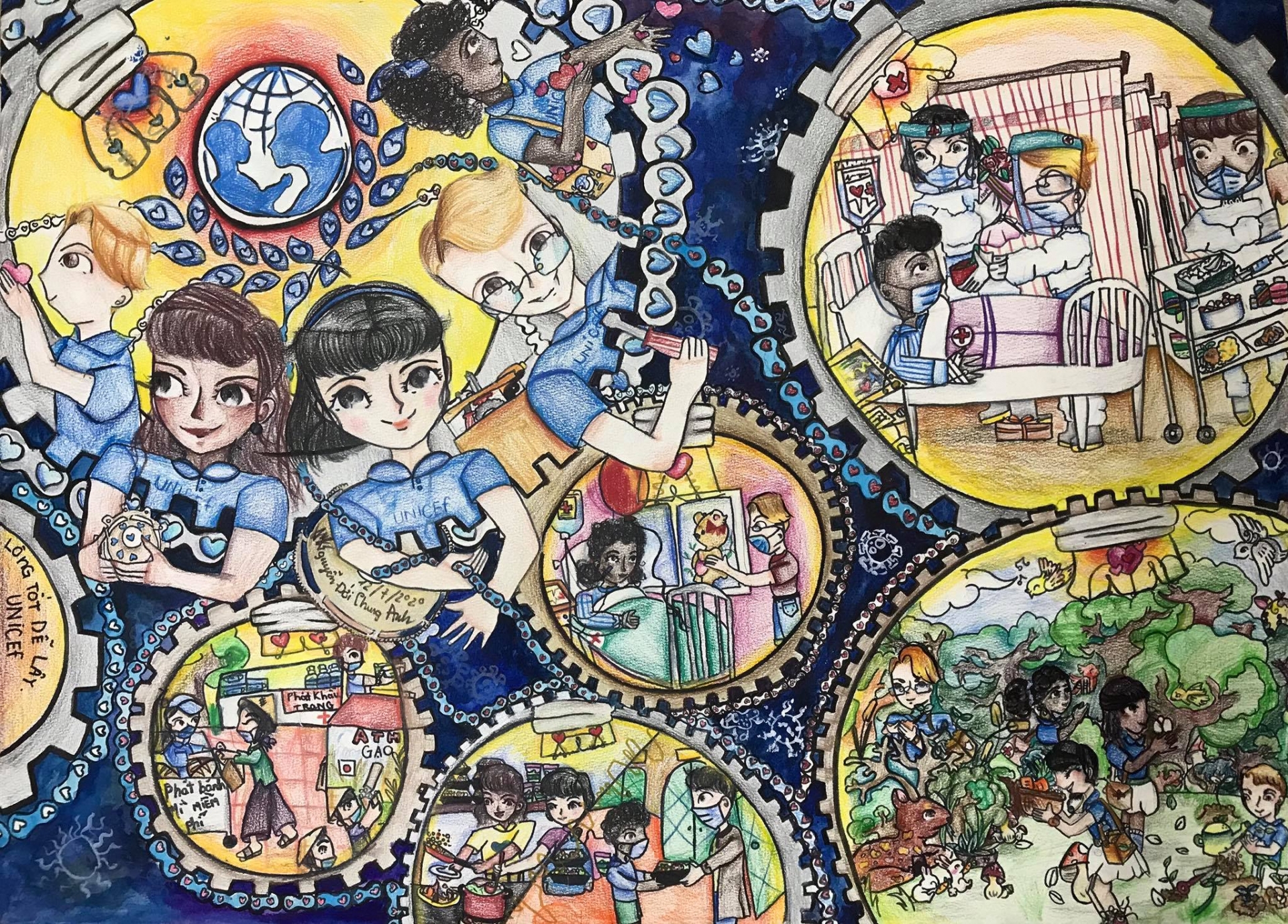 Three best paintings: "Circles of Light" by Nguyen Doi Chung Anh