"Skill to Succeed" project supports thousands of young jobseekers
The "Skills to Succeed" project, an initiative launched by the Save the Children organization, was reviewed at a closing workshop in Dong Nai province on October 22.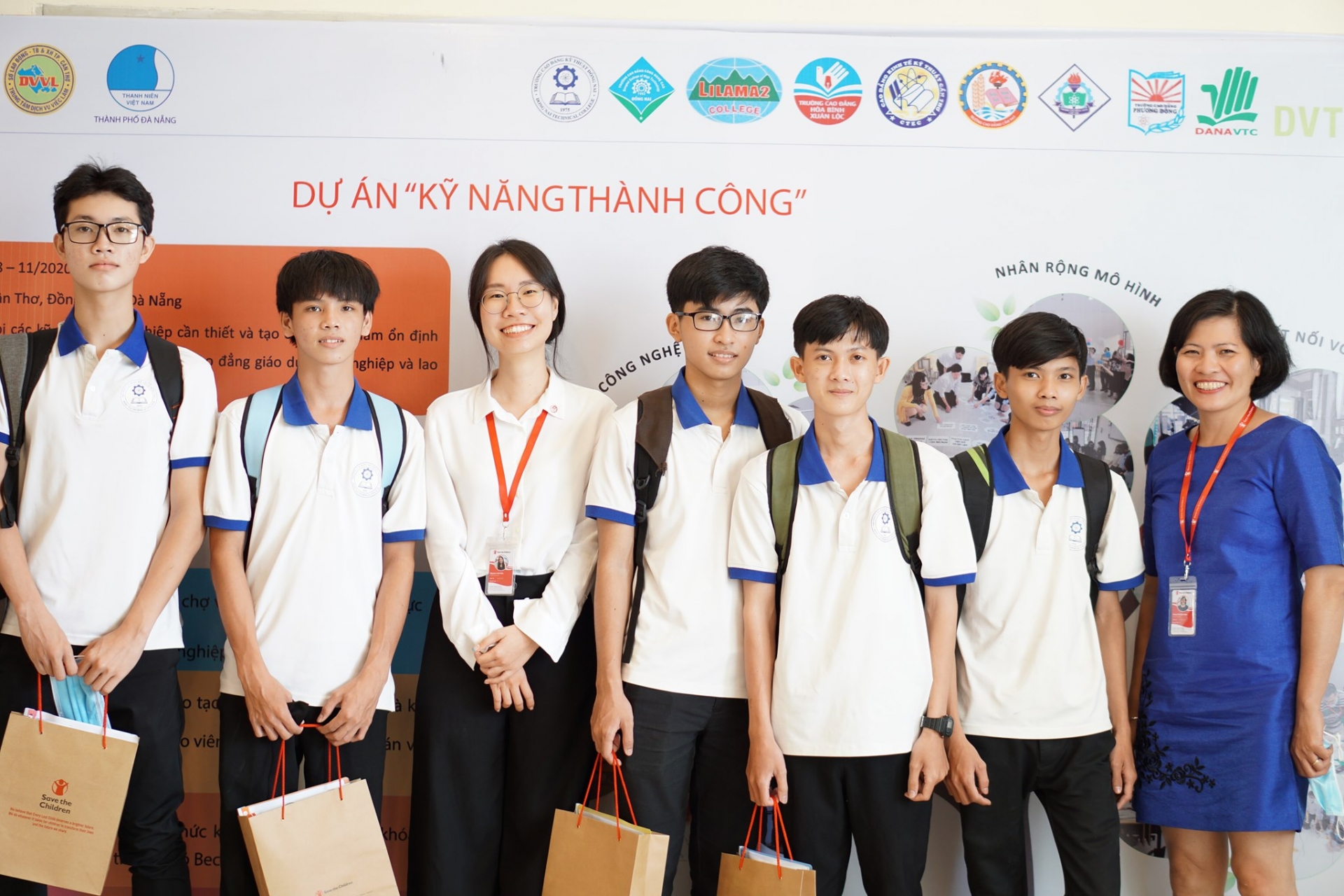 The project prepares individuals to get a job or build a business. Source: Save the Children
The initiative aimed to equip poor young people with necessary skills, relations and opportunities to find jobs or start their own businesses, thereby improving their income.
After two and a half years of implementation, the project "Skill to Succeed" organized the closing workshop highlighting key achievements and sharing key models that can be adapted into vocational training system in Vietnam.
Implemented in three southern provinces: Can Tho, Dong Nai and Da Nang, the project is working to equip 10,000 migrant youth at vocational schools and those who are working at industrial zones and factories with essential employability skills.
The project had supported over 11,580 youth who were equipped with Employability skills.
As many as 675 female youth received trainings on entrepreneurial skills and business practice in the real market.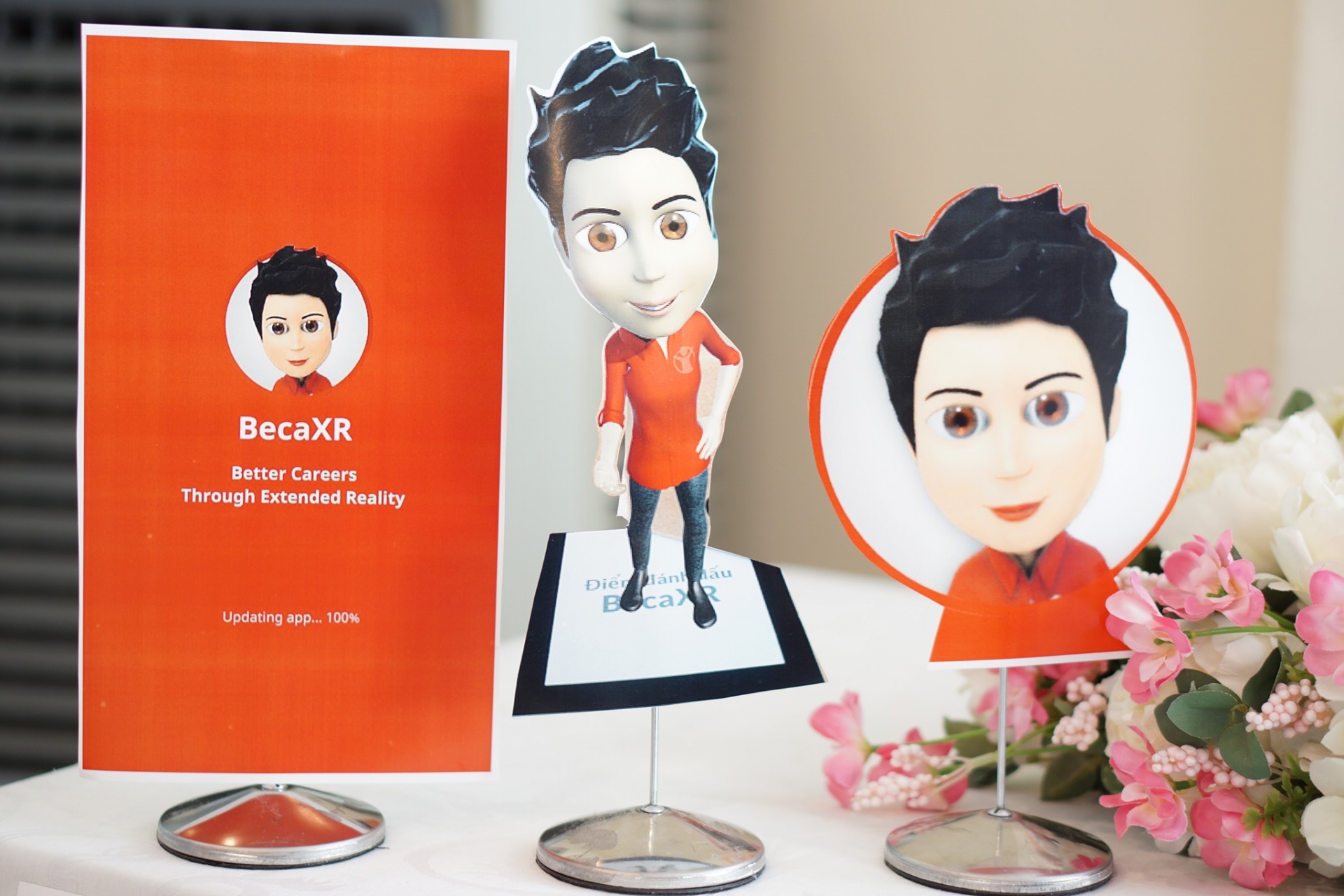 Better Careers Through Extended Reality (BecaXR)—an augmented and virtual reality tool that helps students and out-of-school youth visualize potential career paths.
A Employability skills e-learning course was conducted and an immersive mobile phone applicationBetter Careers Through Extended Reality (BecaXR)—an augmented and virtual reality tool that enhances youth employability skills, was launched. The virtual reality training tool, aimed to bring the classroom to life to help poor vocational school students and out-of-school youth visualize potential career pathways and the skills they would need to be successful in that path.
BecaXR is designed for use during employability training in vocational schools, community centers and workplaces. The application allows young people to envision new careers, using 360-degree video to immerse themselves in typical workplaces, and helps them practice key communication skills and build public speaking confidence through life-like virtual reality simulations.
Furthermore, 130 vocational training centers have adopted the employability skills model and other project's materials
Sharon Hauser – Director of Program Development, Quality and Advocacy shared, "Thanks to the great effort of our partners, especially Da Nang Women's Union, the Can Tho Job Center, the Dong Nai Department of Labour - Invalids and Social Affairs (DoLISA), and the 10 participating colleges, the project has achieved many valuable milestones.
Alongside these achievements, Save the Children also partnered with the Directorate of Vocational Education and Training to disseminate our model to 200 vocational colleges and schools nationwide via training of trainers' workshops and distribution of our project materials. This means that hundreds of thousands of youth will benefit from our project achievements, which is a huge success," she added.
At the workshop, participants als shared experience in helping young people find jobs as well as measures to boost ties among private sector and youngsters.
Save the Children started working in Vietnam in 1990, and implements programs in the key thematic areas: Education, Health and Nutrition, Child Protection, Child Rights and Governance, Child Poverty, Disaster Risk Reduction (DRR) and Emergency Response. At present, Vietnam Country Office has programs in 20 out of 63 provinces in Vietnam./.