Slovak Town's Deep Affection for President Ho Chi Minh
At the town hall of Horne Saliby, Slovak Republic, where a bronze plaque commemorating President Ho Chi Minh is located, Ambassador Nguyen Tuan has just had a meeting with the town mayor on coordination to carry out the work to honor President Ho Chi Minh.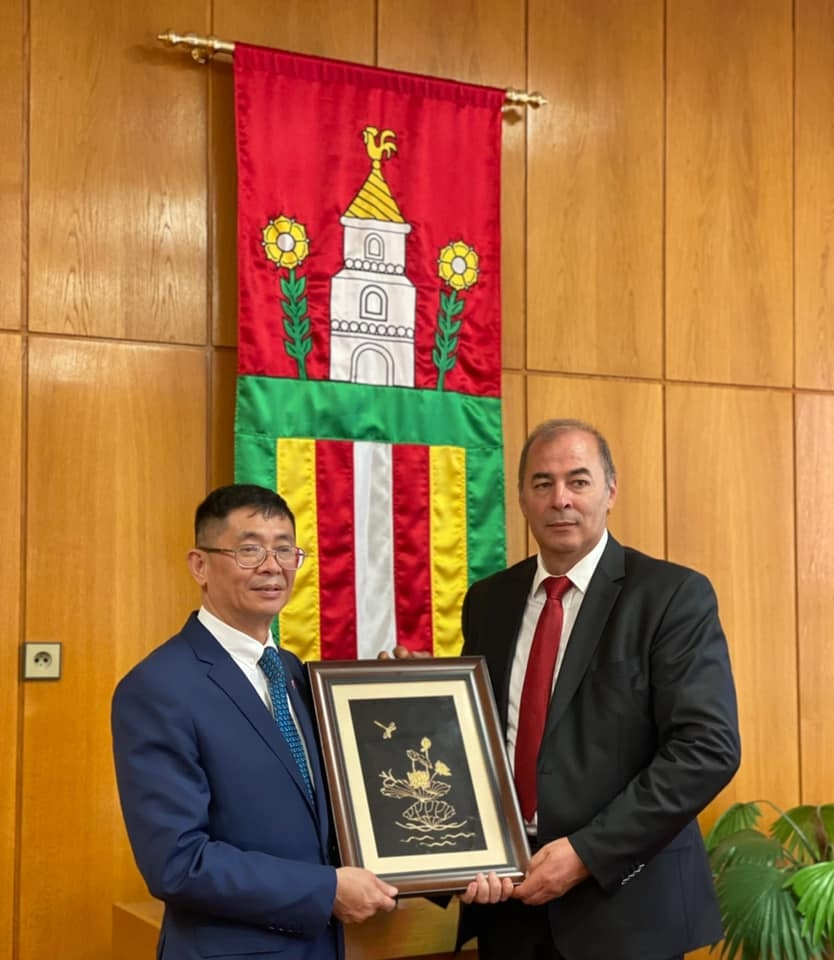 Ambassador Nguyen Tuan had a working session with Mayor of Horne Saliby town, Trnava province - Pavol Dobosy.
At the reception, the mayor of Horne Sailby expressed his pride when 64 years ago, his hometown town was honored to welcome a high-ranking delegation of the Party and State of Vietnam led by President Ho Chi Minh to visit the town hall on July 18, 1957.
He affirmed that President Ho Chi Minh is a great friend of the people of Slovakia and the Trnava region, his historic visit laid the foundation for the good friendship between Vietnam and Slovakia and left a deep affection for the entire townsfolk.
Up to now, the echoes of President Ho Chi Minh's visit are still present in the locality with a bronze sign of his image mounted on the wall of the town's Town Hall by former Deputy Prime Minister Vuong Dinh Hue, now Chairman of the National Assembly cut the ribbon to inaugurate on September 20, 2017 when he and a delegation of the Vietnamese Government visited the town.
The preservation of images of President Ho Chi Minh in the town of Horne Saliby is an honor for the town and the people of Trnava region. In addition, Pavol Dobosy introduced to the delegation a special witness, that is Katarina Filova, nearly 78 years old this year, she was once a teenager in the town honored to give flowers to President Ho Chi Minh when he visited.
On the same day, the delegation had a meeting with representatives of the Vietnamese community in Trnava and Nitra provinces. At the working sessions, the Ambassador affirmed that he would pay attention and spend more time to meet with people in the community to strengthen ties between the Embassy and the Vietnamese community in Slovakia.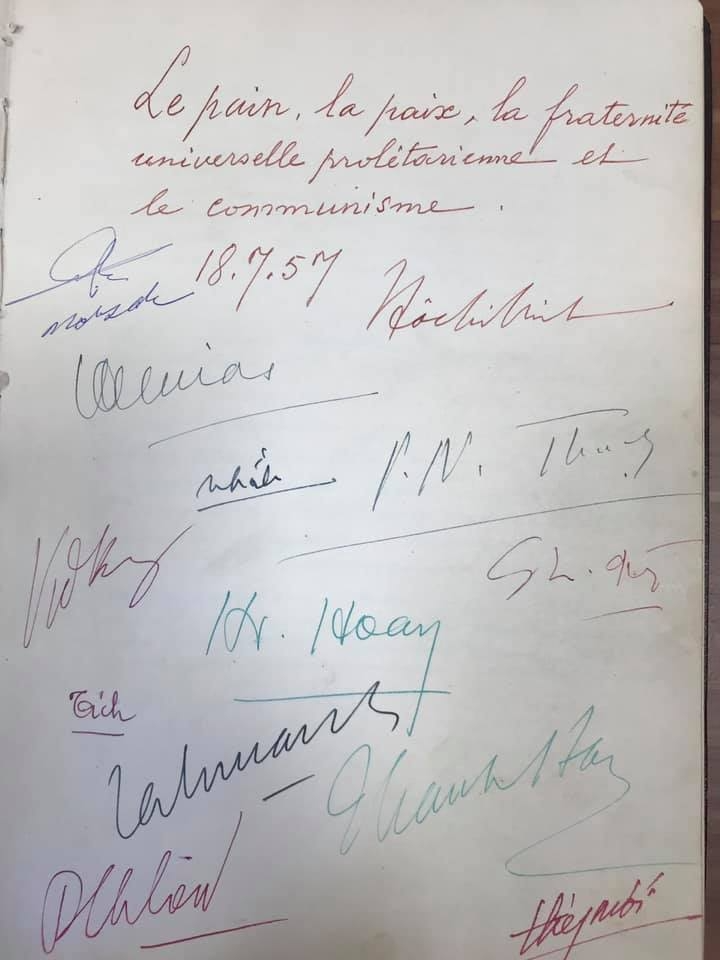 Guestbook of President Ho Chi Minh at Horne Saliby town, Galanta district, Trnava province.
On this occasion, the ambassador informed people about the situation of fighting against the Covid-19 pandemic as well as the efforts to both control the pandemic and develop the socio-economic. At the same time, the Ambassador also shared the strengthening of cooperation relations between Vietnam and Slovakia.
The ambassador appreciated the community's spirit of solidarity in charity activities to help each other overcome difficulties due to the impact of the Covid-19 pandemic and contribute to supporting people in the country affected by natural disasters. The ambassador also appreciated the contributions of the people on the institutionalization of the Party's guidelines and policies on working with overseas Vietnamese.