Survey: Vietnamese show strong support for Government's COVID-19 response policies
Vietnamese have strongly supported the government's national social distancing order imposed in April to contain the COVID-19 pandemic.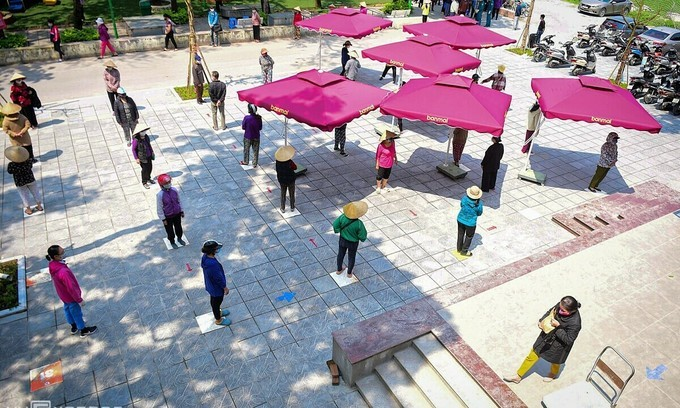 People stand two meters apart from each other per social distancing measures to collect free rice in Hanoi, April 14, 2020. Photo: VnExpress
Vietnamese have strongly supported the government's national social distancing order imposed in April to contain the COVID-19 pandemic, according to a recent report.
The report, issued recently by the United Nations Development Program (UNDP) and Mekong Development Research Institute (MDRI), surveyed 1,335 Vietnamese in September for their opinions and experiences of the government's response to COVID-19.
Respondents showed strong support for the government's national social distancing order imposed in April, with 88 percent praising its appropriate timing, according to VnExpress.
A total 39 percent said they followed the social distancing order, while 12.2 percent either somewhat followed or disobeyed it.
A total 89 percent of respondents said they supported the government's stance and measures to save as many lives as possible, even if it means the economy might recover more slowly. The percentage is much higher than the global average, with only 67 percent of citizens agreeing the government should prioritize saving lives over economic recovery, the report revealed.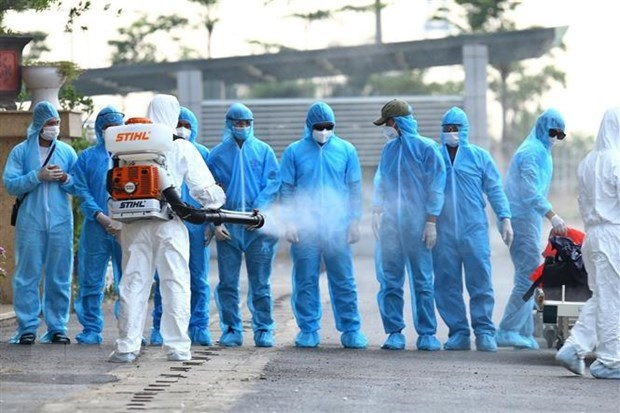 About 89 percent of those interviewed supported the Government's strong measures and priority for saving lives, even if the economy will sustain more damage and recover slowly. Photo: VNA
More than 96 percent of respondents rated the response from the National Steering Committee on COVID-19 Prevention and Control as good or very good, while nearly 94 percent had the same rating for their provincial governments' responses.
Researchers from the Mekong Development Research Institute said it was very important to provide support to the most affected people, since people with job and income losses are less likely to support the Government's response and those receiving aid are more likely to agree to the Government's response, Vietnam News said.
They emphasised the importance of improving the quality of governance and public administration, which can increase confidence and trust from citizens in the Government, and subsequently their support for the Government during the pandemic.
David Gottlieb, economic and development co-operation counsellor from the Australian Embassy in Vietnam, said: "I have been extremely impressed by Vietnam's determination to control COVID-19 this year. But it isn't my impressions that really matter for public policy. It is the impressions of the people for whom those policies are designed that matter. This survey shows clearly that the commitment to contain the pandemic is shared throughout the whole community - this is a testament to the efforts of all of those involved."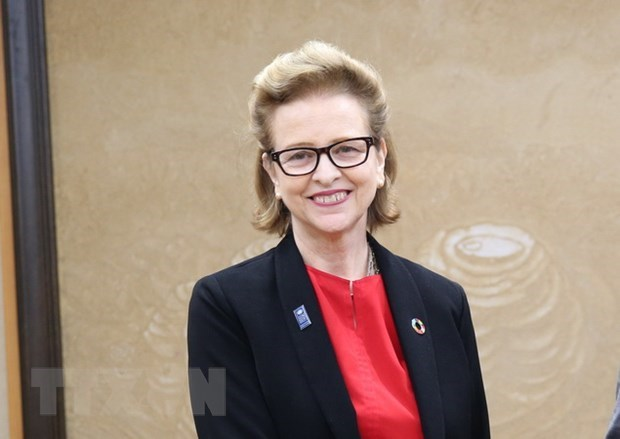 UNDP Resident Representative Caitlin Wiesen. Photo: VNA
At the report launching ceremony earlier this week, UNDP Resident Representative Caitlin Wiesen praised Vietnam's successful response to the COVID-19 pandemic.
"It largely depended on swift and effective Government action combined with the trust and willingness of citizens to comply with the Government's preventive and protective measures. I believe that lessons learnt from this success in terms of transparency, accountability and social cohesion will help the Government deal with future crises and address the key challenges that citizens have highlighted as top concerns over the past four years - poverty, environment and corruption in PAPI reports."
Vietnam entered a three-week period of nationwide social distancing in April to stem a wave of COVID-19 community transmissions. Citizens were requested to stay home, only going out to buy food, medicine and for other emergencies.
But during another outbreak in late July and August, to reduce impacts on the economy, the government did not resort to large-scale social restrictions, only applying them in certain areas considered COVID-19 hotspots, VnExpress reported.
Vietnam's three-month streak of no community transmissions was broken late last month when a 28-year-old Vietnam Airlines flight attendant broke quarantine rules to contract the virus from a colleague, and then spread it to three other people. The country has gone about a week without new infections./.
Four imported cases of COVID-19 were recorded on December 9, raising the national count to 1381, according to the National Steering Committee for COVID-19 Prevention and Control.
The four new patients are Vietnamese citizens, with two returning from Saudi Arabia and the two others from Japan. They were quarantined upon their arrival.
A total of 1,225 COVID-19 patients have fully recovered.
Among those still receiving treatment, 10 have tested negative for SARS-CoV-2 once, nine twice and four thrice.
A total of 21,485 people who had close contacts with COVID-19 patients or returned from pandemic-hit areas are being quarantined nationwide, with 161 at hospitals, 17,192 at concentrated facilities and 4,132 at home or accommodations.