The Life Story And Successful Career Of Young Vietnamese Female Composer
Vu Dang Minh Anh, whose stage name is Ania Vu, is a young aspiring Vietnamese composer and pianist. She was honored by The Chicago Center for Contemporary Composition (The United States) as the only candidate for the 2022-23 Postdoctoral Research Fellowship.
The University of Chicago is one of the highest-ranked universities in the United States, and the scholars here have played a major role in the development of many academic disciplines, including economics, law, literary criticism, mathematics, physics, religion, sociology, and political science. While the Postdoctoral program majoring in Music Theory is included in the study programs of many universities, there are only a few ones that have the Post-Doctoral program majoring in Composition.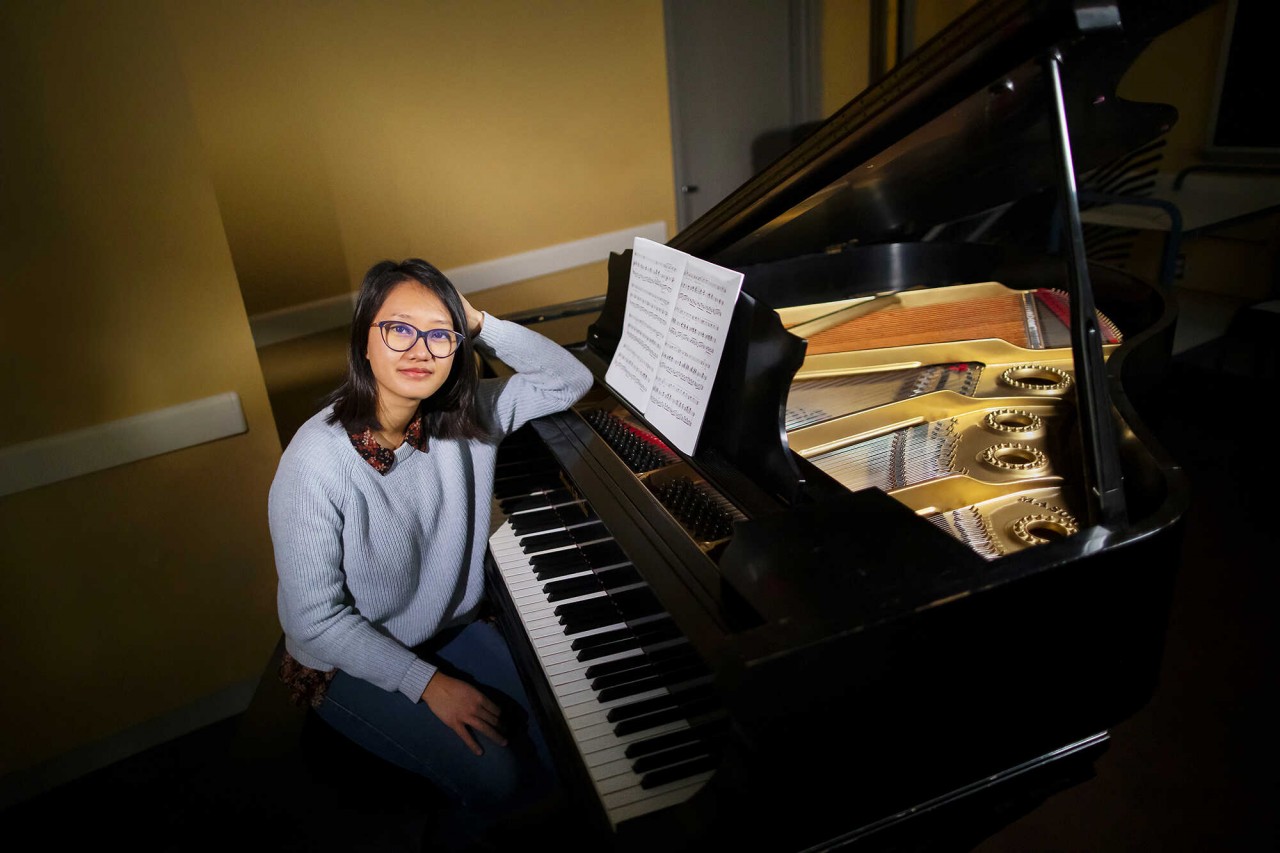 Photo: Pennsylvania Today
Each year, The Chicago Center for Contemporary Composition will have only one Postdoctoral Fellowship with a full scholarship, including a free study program and a stipend of about US$ 70.000. This year, a talented Vietnamese-Polish woman named Minh Anh has successfully won her research position for the 2022 – 23 course.
The young female composer will participate in the 2022 Tanglewood Music Festival that will happen in Massachusetts this summer. Composers who were selected to attend the festival will be guaranteed food, accommodation, and study for 2 months with famous professors, and is completely free of charge. The 27-year-old young women shared her enthusiasm; "When I knew I will join the Tanglewood's study course, I feel very happy. In the professional world, this is considered one of the most famous and prestigious music festivals in the US. There are not any age or nationality restrictions, but the festival only accepts 6 to 8 composers from around the world".
Minh Anh is a young musician who won the 9th competition organized by The Boston New Music Initiative 2021. According to the jury, Ania Vu's work, "Tik-tak", was selected out of nearly 100 wonderful music pieces by a jury of top composers. Ania Vu will be commissioned to compose a new piece for Boston New Music Initiative, which will be out in 2022. Besides, she also won the fourth prize of the Megalopolis Saxophone Orchestra Competition (2020) with a work written for the saxophone Quartet and the 2017 Honor Award of the ASCAP Foundation with a work of 4 chapters written for the String Quartet.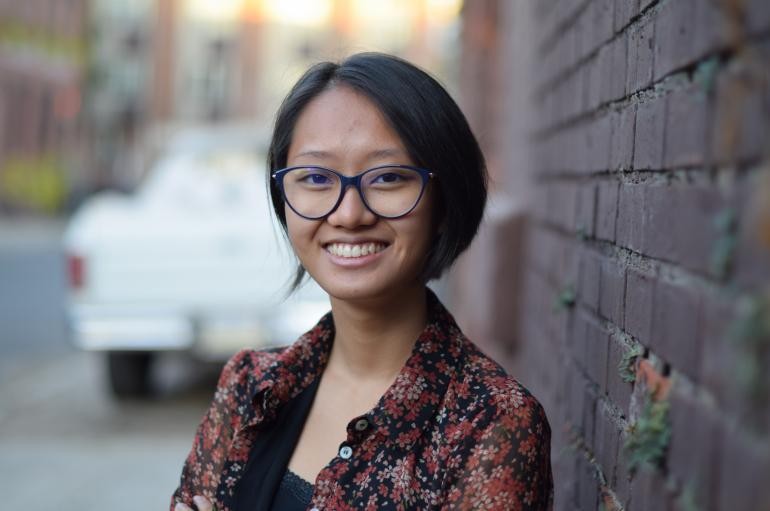 Photo: The University of Chicago
The SoundSCAPE Advanced Course in Cesena (Italy) was a turning point in Minh Anh's career development. She had to find a poem to sing for her voice, but because she could not find a song she liked, Minh Anh decided to compose the lyrics for the song herself. This was the first time that she ever wrote a poem, and continued to create new ones in the Polish language for her song.
Her music has been featured at festivals and conferences, including Tanglewood, the Tage Neuer Musik in Regensburg (Germany), Society of Composers, College Music Society Regional Conferences, International New Music Festival at the University of South Florida, Hot Air Music Festival, Red Note New Music Festival, Newburyport Chamber Music Festival, Valencia International Performance Academy (Spain), and soundSCAPE (Italy).
Professor James Primosch, who used to teach Minh Anh, said, "I find Ania Vu's music unusually sensitive with beautiful harmonies. She develops themes and motifs in a lively, distinctive way, with a wonderful sense of time. Her composed pieces are concise, beautiful, and do not make listeners feel bored or uninterested."
Together with the pianist Eunmi Ko, Minh Anh co-hosted the event "The Music She Writes - Musical Works of Female Composers", which consists of a series of 4 concerts featuring works by 25 female Asian composers, from Iran to Japan. The concerts are free to air on April 1, 15, 29, and May 13, 2022.
Raised with a love for music by her mother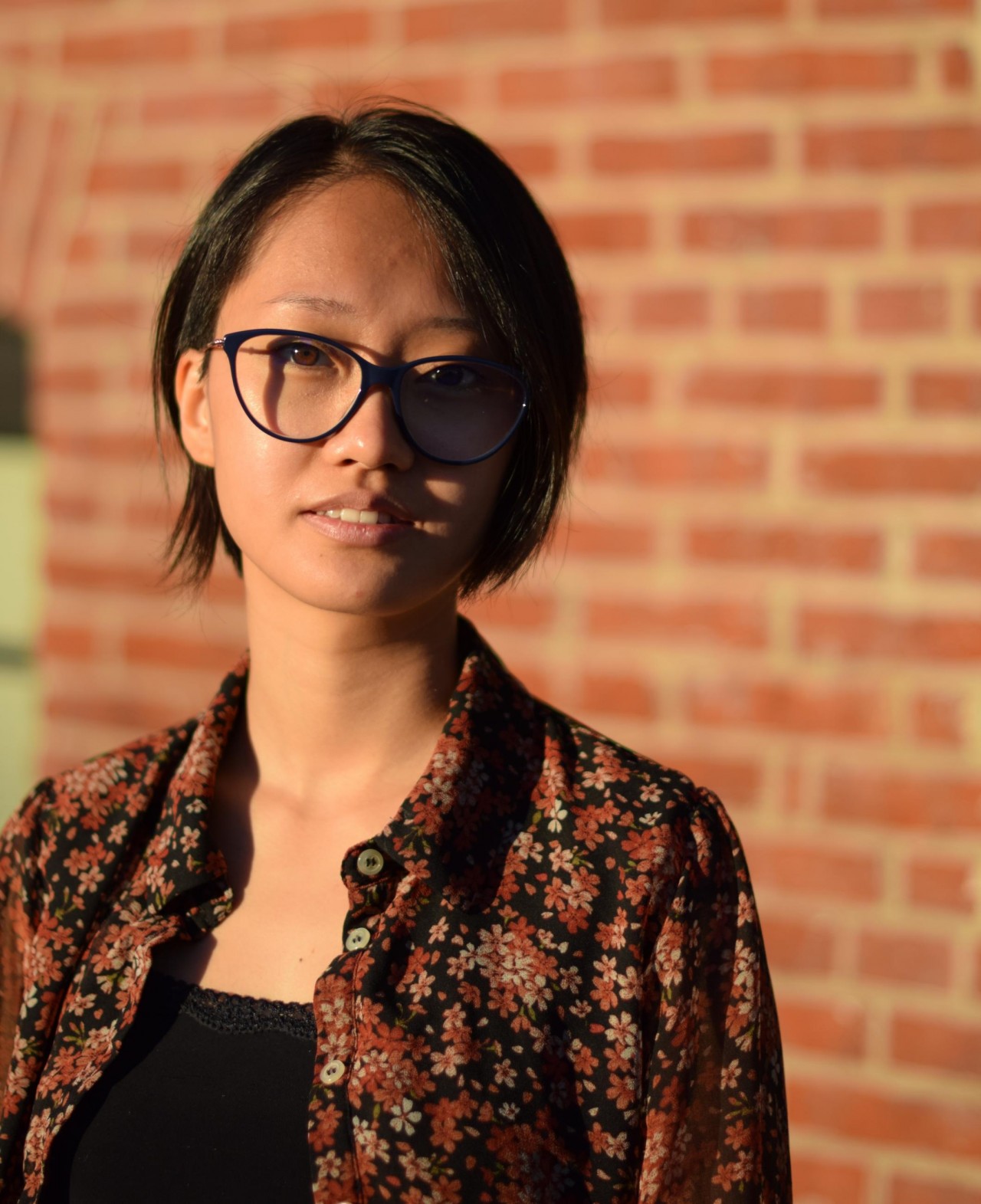 Photo: The University of Chicago
Minh Anh was born in 1994 in Warsaw. She began to learn to play piano at the age of 5, and her talent was carefully nurtured by musician Dang Hong Anh, her mother. When she was 5 years old, her parents took her to a classical concert at the Vacsovi Philharmonic Concert Hall, at the time when the pianist Dang Thai Son came to Poland on his tour. This was also the first time she met her first piano teacher, Mrs. Filomena Dziedzic.
When she was 6 years old, Minh Anh attended the International Piano Competition in France for children and won the top prize. Two years later, she continued to participate in the International Piano Competition in Spain and won the first prize in the group under 12 years old. In both competitions, she was the youngest contestant in her group.
After graduating from Karol Szymanowski Academy of Music, Minh Anh decided to study composition with her mother. Under her mother's guidance, she successfully entered the composition class of Eastman School of Music, one of the most famous music schools in the United States. She focused mainly on two majors: Composition and Music Theory and also learned in parallel with a minor in Psychology.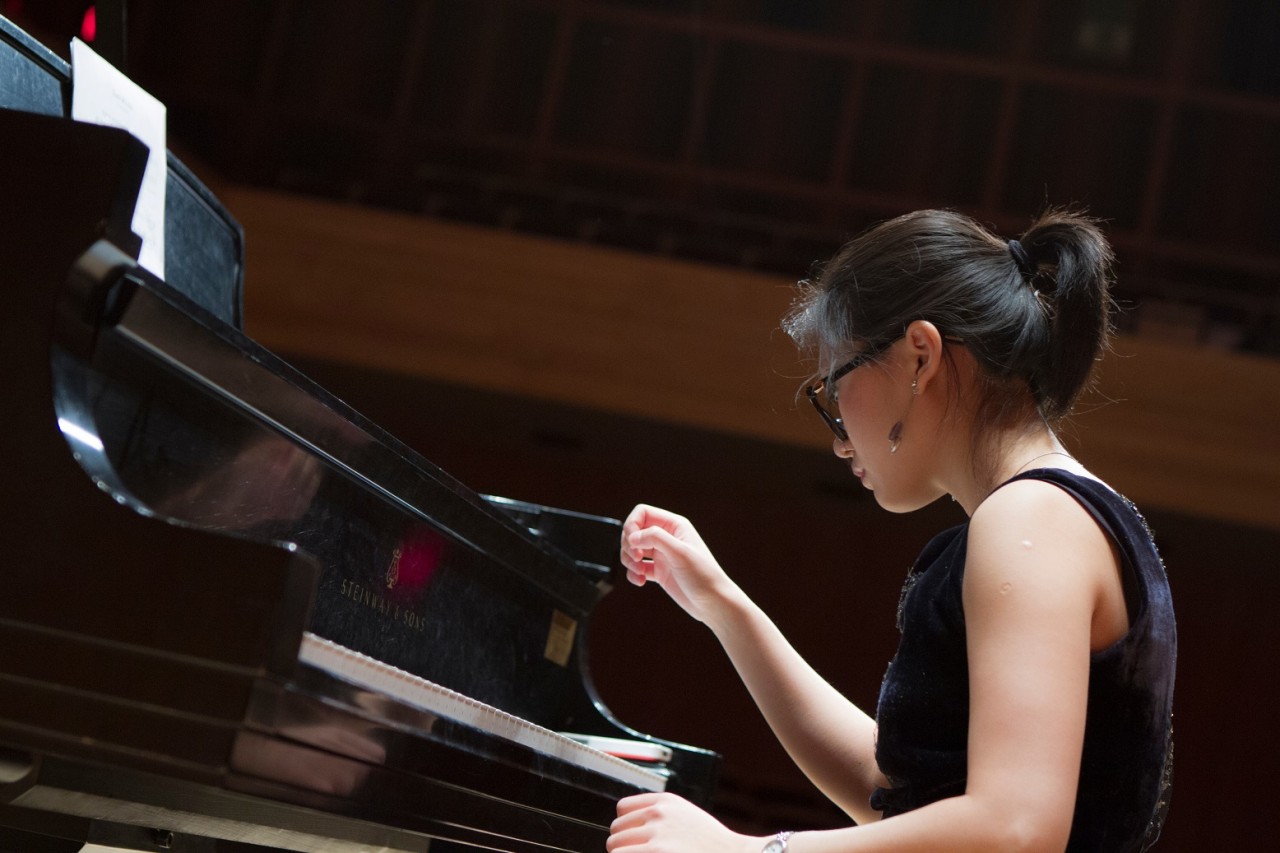 Photo: ania.vu
Minh Anh loves to explore new fields. According to her friends, she also studied and experimented with writing electronic music. She applied for a course in programming languages (computer science) and basic courses in electricity. Scientific knowledge has opened up many new horizons for young composers. Her work, "2+", which was written for piano, percussion instruments, and electronic music was selected to perform in the largest Electronic Music Festival in the US on April 2, 2022, by the Electronic Music Association.
During her doctoral program at the University of Pennsylvania, Minh Anh also taught Music Theory, and then Composition at The University of Chicago. Minh Anh dreams of teaching composition at a university in the US in the future.
Multiculturalism is a strong point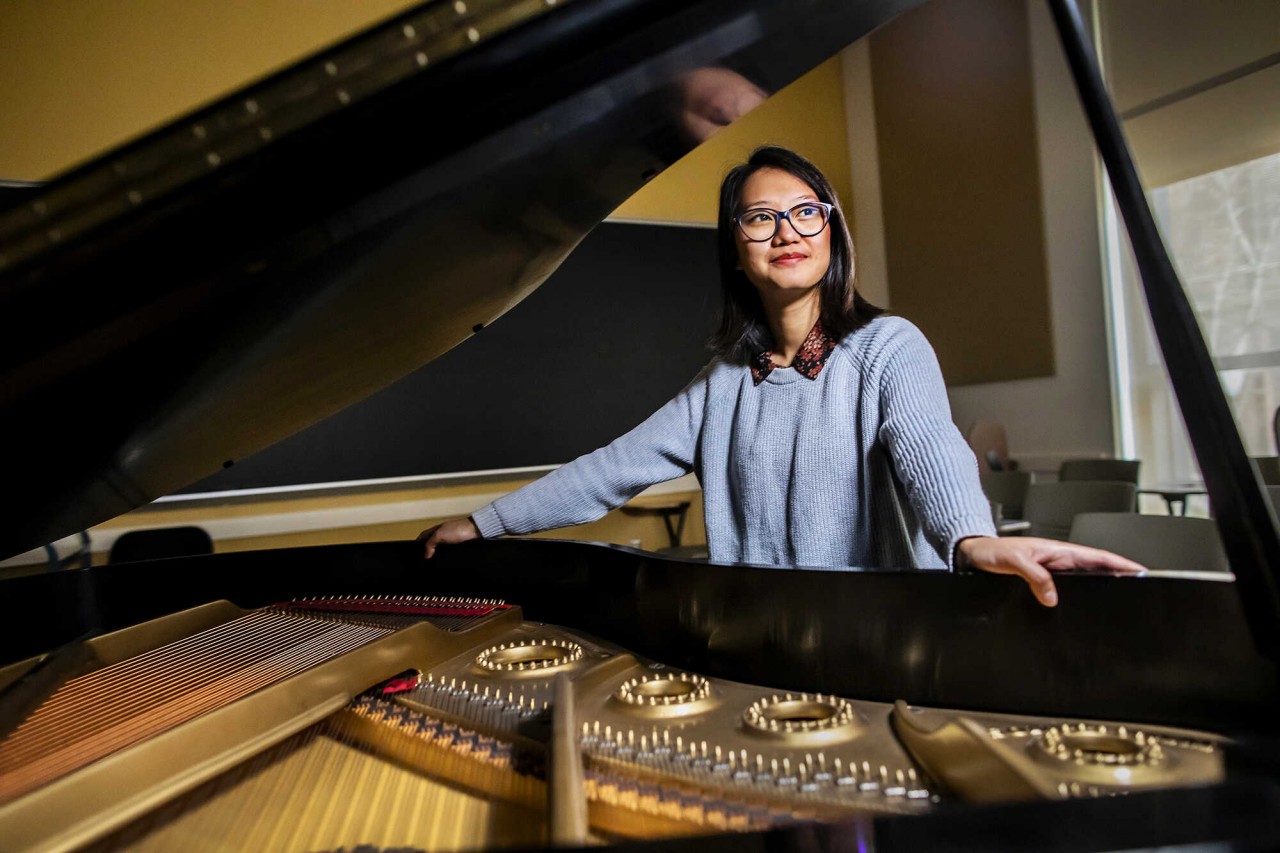 Photo: Pennsylvania Today
Minh Anh was raised and given the best education by her family. Her father, Vu Hong Van, studied in Poland in 1980 with a major in ship design engineering. He spent a lot of time and care for his kids, taking them to school and when they were ill, he would drive for miles to find the best doctors in town. He also loves music. While her mother introduced Minh Anh to classical music, her father instilled in her a passion and understanding for pop and rock genres.
Multiculturalism is a strong point of Minh Anh and other Vietnamese children that were born in foreign countries. Even though she grew up in Poland, Minh Anh speaks and writes Vietnamese fluently. From kindergarten to the end of secondary school, Minh Anh attended a French international school in Warsaw. In high school, she transferred to an American international school and for 12 years she attended a Polish music school. Aside from her excellent skills in language, she was also acquainted at an early age with the literature and poetry of France, Poland, and the United States. She is fluent in English, Polish, French, and Vietnamese.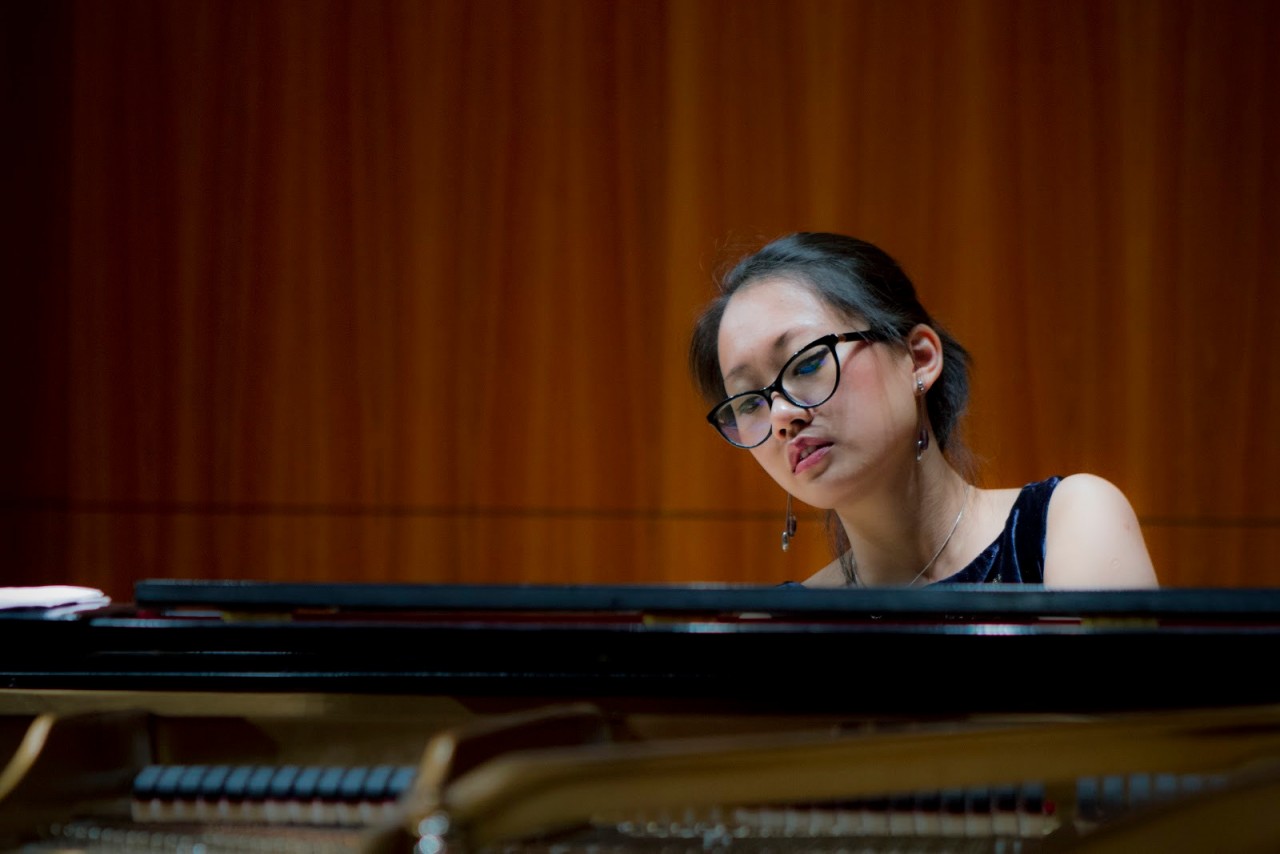 Photo: ania.vu
Minh Anh develops an interest in meditation and Buddhism and has read a number of books by Zen Master Thich Nhat Hanh through Polish and English translations. In order to deal with stress from work, she learned to meditate, and practice mindfulness to help her body and mind relax as much as possible. She always finds a way to balance her work and life, trying to spend time doing the things she loves.
"Ania Vu's music is elegant, nuanced, personal, and radiant. The dramatic landscapes she conjures are spellbinding and reveal a kaleidoscopic craft. She is following her personal creative star and her inspiring compositions are evocative and tell stories," said University Professor Augusta Read Thomas, Director of the CCCC (Chicago Center for Contemporary Composition).