The world travel itinerary of Vietnam - Myanmar couple
Nguyen Duy Anh and Thin Thandar Khin is a salient sample of couple goals. They travelled the world together for a whole year.
Having a life-long partner who can empathize, share the same interests, and travel the world with you has always been the dream of everybody. The story of a Vietnam-Myanmar couple below is a salient instance for such that love story.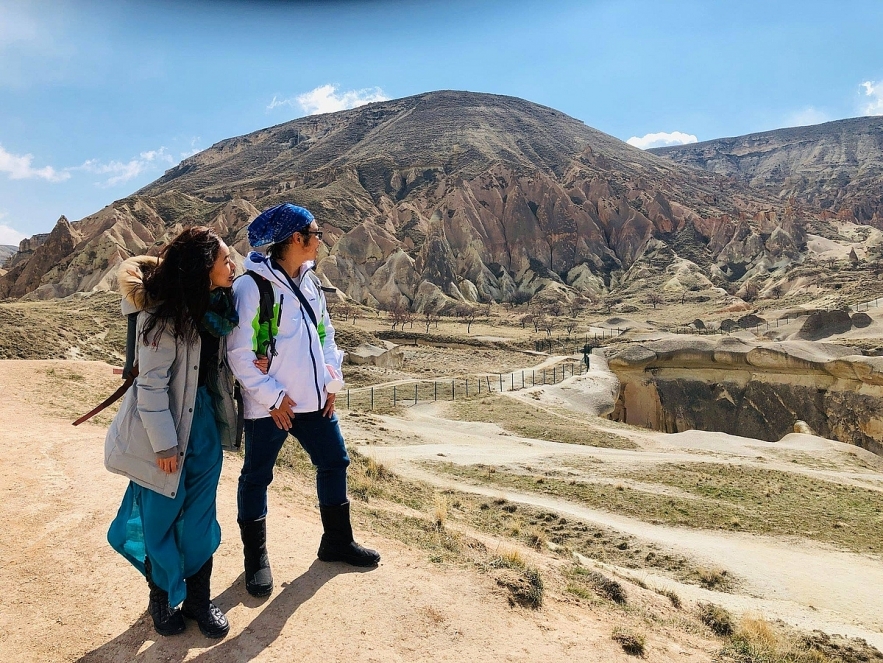 The couple in the journey to Cappadocia, Turkey on March/2019
Duy Anh (Ho Chi Minh City) and Thin Thandar Khin (Burmese) met each other when Duy Anh had a business trip to Myanmar 5 years ago. Reckoning that they both have itchy feet, the two dreamed of a day that they can travel the world together.
The couple decided to start their journey at the beginning of 2019, and within 1 year, they traveled to 35 countries included: England, USA, Canada, Antarctica, Singapore, Greece, Turkey, Austria, Netherlands. , Norway, Czech Republic, Poland, Romania, Bulgaria, France, Italy, Peru, Bolivia ...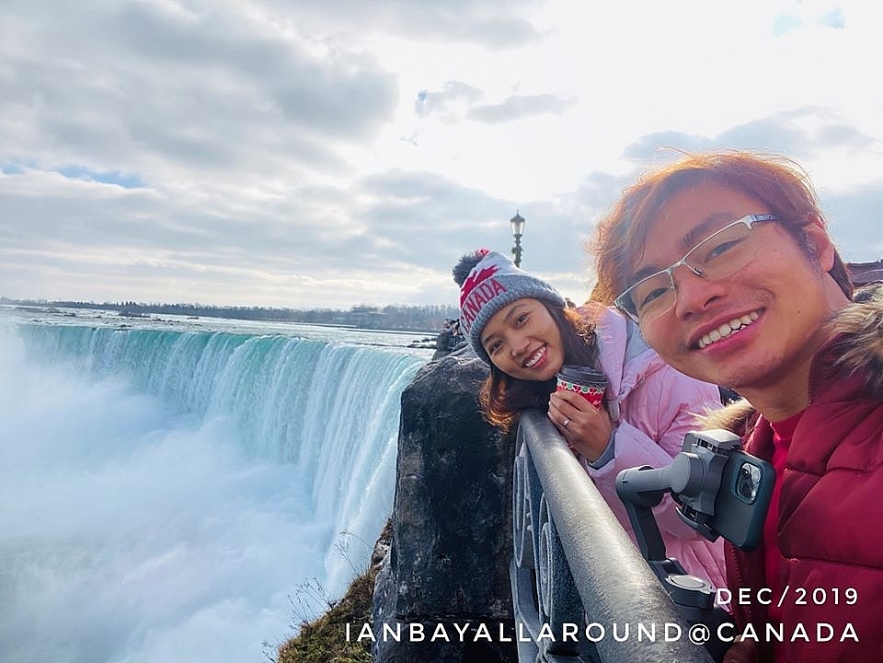 Canada 12/2019
With the power of love, the couple overcame the initial nerves. Together, they have been to many places in Europe, America and even to Antarctica.
Although there were many difficulties and hardships along the way, the couple was not only able to manage to overcome themselves but also brought about unforgettable experiences.
Duy Anh said the more they go, the smaller they fought themselves, and the less the journey is. Those movies are the beautiful memories that the couple will always carry with them.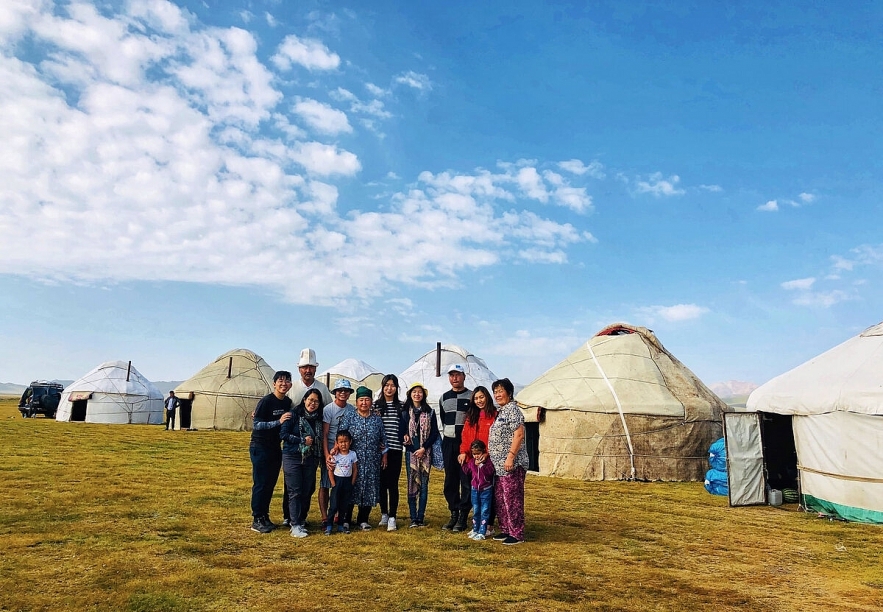 Photo with local residents
Cultural differences are also a huge barrier since they couldn't even communicate with indigenous people in many places. Duy Anh recounted another memory when they both went to Mogliano, a town near Venice, Italy. The couple rent a house of a native, but it is difficult for them to communicate because the landlord does not speak English; however, it didn't matter.
Thanks to the journey, they also understand more about other cultures, and they realize that not everyone is as lucky as themselves. "We are impressed by an Afghan hotel staff who is able to speak five languages ​​and always keep his smile. He was stuck overseas due to unstable situations in his home country. The Afghan boy said his greatest wish is to reunite with his family again. 'I am still living today, and I still have food to eat tomorrow. I'm really happy '', the hotel staff showed a gentle smile, "Mr. Duy Anh narrated.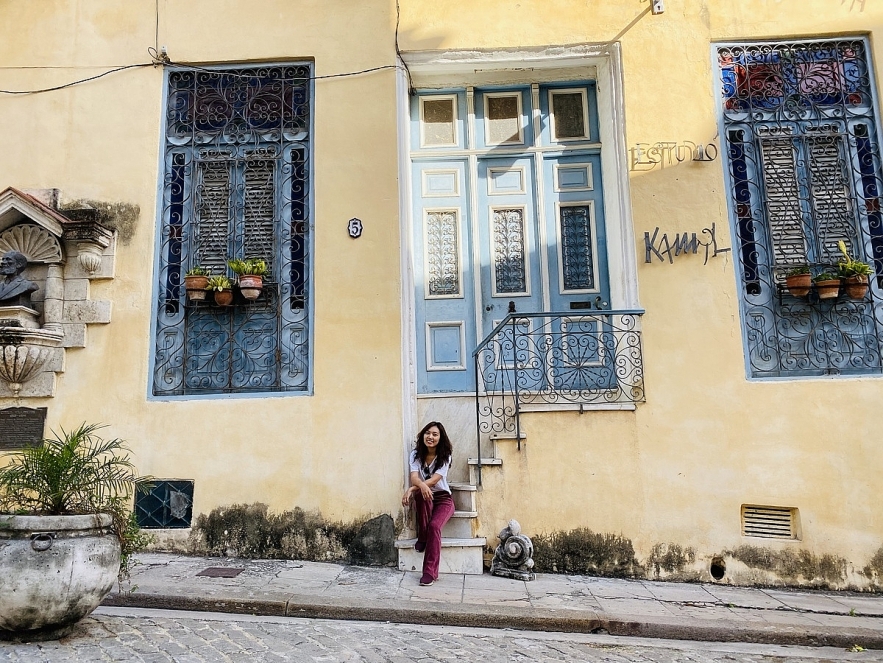 Thin Thandar in the picture that is as beautiful as coming out from a fairy tale