UK reporter of The Independent Shares Interesting Journey to Vietnam
Simon Calder of UK publication The Independent answers your questions on trips to Vietnam
Ha Long Bay in th northern province of Quang Ninh is one of the most popular attractions in Vietnam. Source: Independent/Getty
Simon Calder, a trusted and recognised travel journalist of UK publication The Independent, has posted an article recounting his interesting journey to Vietnam and revealed several suggestions for those visiting the country, VOV citied Tuesday.
According to the reporter, early April is an excellent time to visit Vietnam as the climate is fresh, mainly dry, and not too hot.
"The friendly, welcoming people of Vietnam comprise the nation's greatest joy. Their country, with alluring scenery and deep culture plus a French influence, provides many experiences for your friend to enjoy," said Calder.
His first destination was Hanoi, which boasts a lot of parks and lakes. The UK travel journalist suggested that visitors should explore the markets, devour delicious street food, and from the nearby port of Hai Phong, take a boat trip to Ha Long Bay, noting that the site is hauntingly beautiful with a dramatic seascape decorated by limestone pillars rising from the water.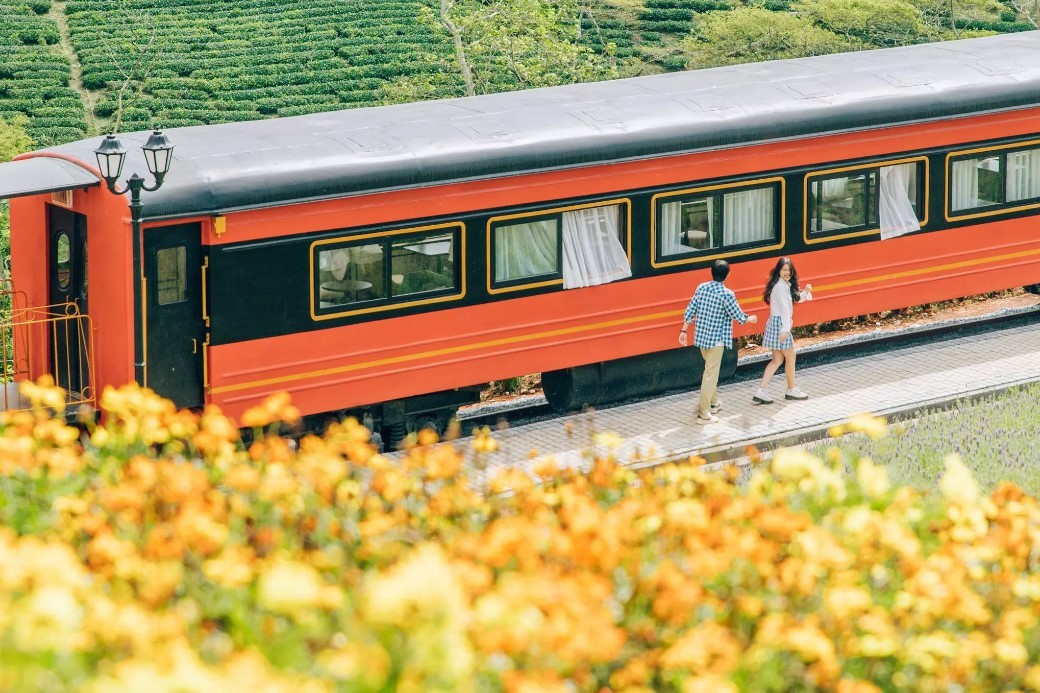 Train at Da Lat (Lam Dong), Cau Dat tea hill. Source: Trinh Nguyen
Calder continued to head south by train. During the southern leg of his journey he stopped off at Hue, describing its unique ancient temples, pagodas, and monasteries.
"A short way south, Hoi An has a Chinese quarter and French colonial architecture that earned it UNESCO World Heritage status," he stressed.
The next stop was Ho Chi Minh City, the nation's energetic commercial hub. Calder recommended that visitors should visit the War Remnants Museum or take a trip to the underground war tunnels of Cu Chi.
"Finally, with a day or two to spare, venture 50 miles southeast to the coast and the resort of Vung Tau: a most likeable resort on a peninsula," he concluded.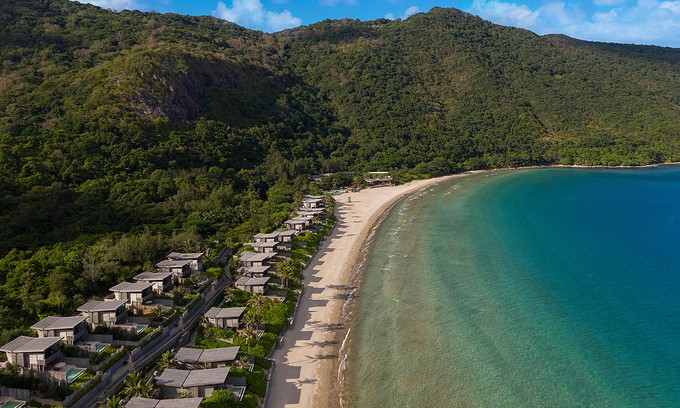 Six Senses Con Dao resort in southern Ba Ria-Vung Tau Province. Photo courtesy of the resort
Meanwhile, Brekke Fletcher, a writer for the world's leading travel magazine Lonely Planet, has chosen Vietnam as a culinary destination to explore for the Elsewhere section.
VNA citied from Fletcher's article about her nine days discovering the diverse cuisine of various regions in Vietnam together with a Vietnamese photographer.
On her first night in HCM City, she climbed on the back of a scooter and headed into the city centre to taste the diverse flavors of the market.
The second one is to go deep into the Mekong Delta. Fletcher entered Ben Tre province and island-hopped on a small-boat tour in the Mekong Delta, which included a stop at an artisan workshop and lunch with a local farming family.
Taking the slow train to Hue city is another outstanding experience. The writer described the rail journey to Hue as among the most beautiful in Southeast Asia. Visitors could enjoy coastal and rural views and buy snacks from vendors who hop on along the way.
The next one is to spend the day and night on Lan Ha Bay. Fletcher said she cruised the glorious waters in the less-touristy area of Lan Ha Bay and took in stunning scenery. She then kayaked into a sea cave and sipped cocktails while the sun set.
And on the last night, she decided to dine with a Hanoian family and savored some Cha ca, (Vietnamese fish cake) that's a specialty of the city, which is an outstanding experience for her.