Vietnam, Australia united in the fight against COVID-19 in Timor-Leste
810,000 high grade facemasks donated by the Government of Vietnam arrived in Timor-Leste's Capital, Dili. Australia facilitated the delivery of the masks by arranging for their transport from Hanoi to Dili via sea freight.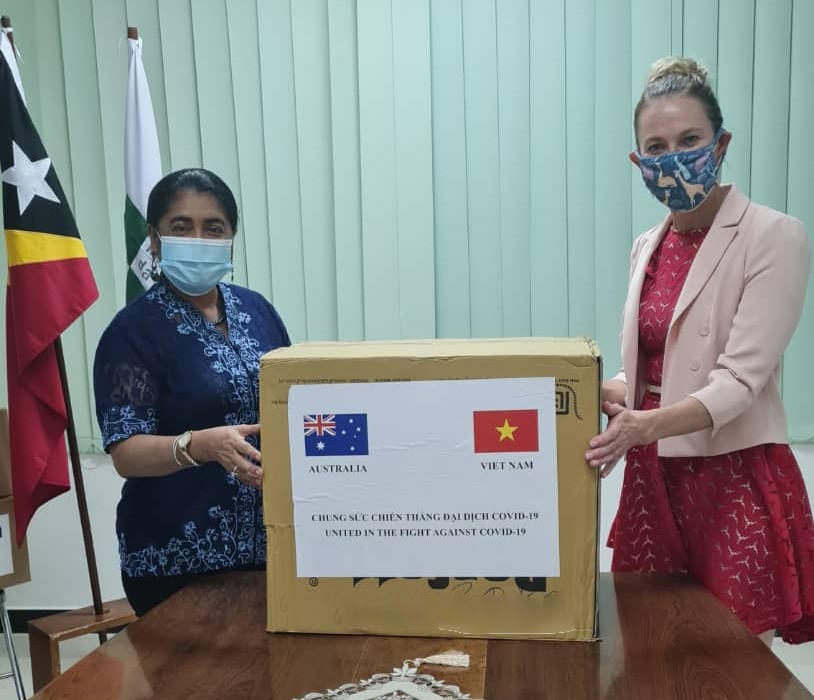 Carli Shillito, Counsellor Human Development at the Australian Embassy in Dili (Timor-Leste) handed over the mask batch to Dr. Odete Belo, East Timor Health Minister. Photo: Australian Embassy
Peter Roberts, Australian Ambassador to Timor-Leste, said COVID-19 cases in the Southeast Asian country have increased rapidly over the recent months.
The facemasks arrive at a critical period for Timor-Leste as it battles a surge in COVID-19 cases. The situation has been further compounded by devastating floods and landslides caused by tropical cyclone Seroja, which have caused extensive damage throughout the country, including to national medical storage facilities.
Medical centres, bridges and thousands of houses in the country have also been damaged or destroyed, he said, adding that essential health services have been disrupted by floods and thousands of people have to evacuate to safer places.
Vietnam's generosity in donating these facemasks will make a highly valued contribution to the country's fight against COVID-19.
Bridget Collier, Political Counsellor at the Australian Embassy in Hanoi, joined Tran Thai Son, Head of the Administration Department of the Vietnam National Children's Hospital, to witness the facemasks leaving Hanoi for Dili via Hai Phong.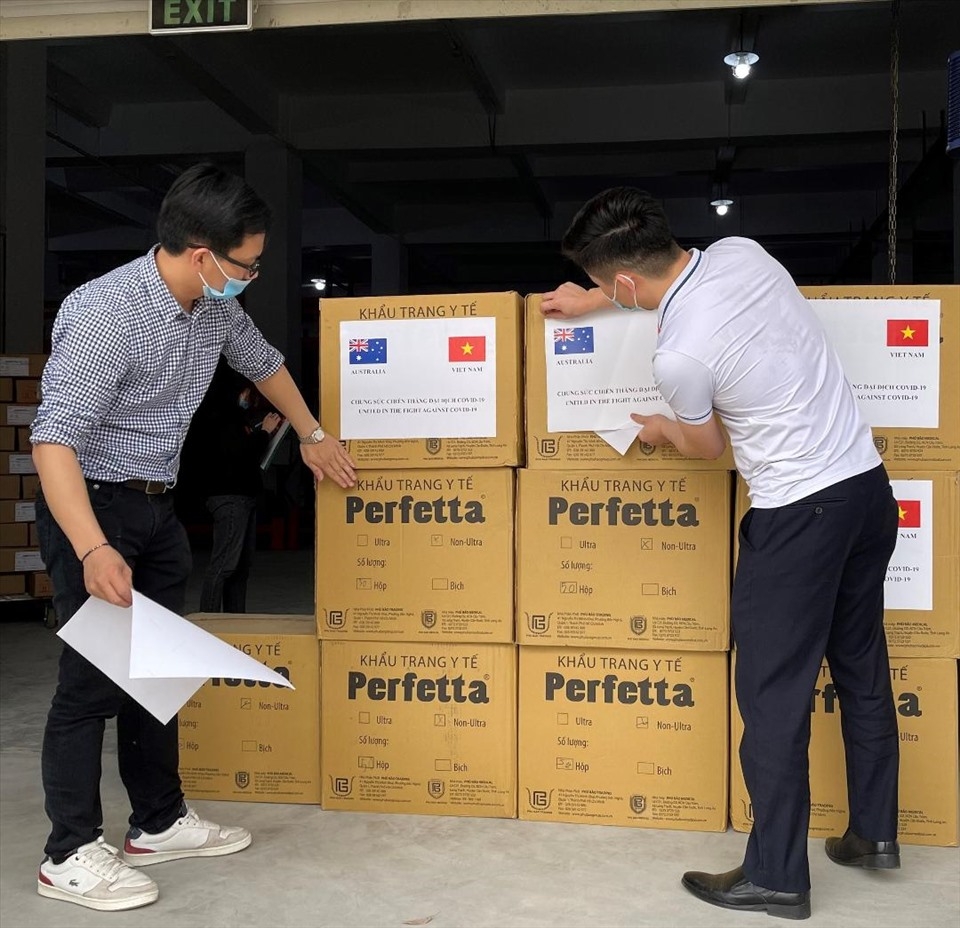 Australia facilitated their transport from Hanoi to Timor-Leste's capital Dili.
Robyn Mudie, Australian Ambassador to Vietnam, said through this cooperation, Australia and Vietnam have jointly helped Timor-Leste in the COVID-19 fight.
Mudie described this as an example of practical collaboration between Vietnam and Australia within the framework of the strategic partnership, and as a demonstration of Vietnam's increasing leadership in settling regional challenges.
According to worldometers.info, Timor-Leste, which has a population of 1.2 million, has to date recorded 2,870 COVID-19 cases and four coronavirus-related deaths.
Though Vietnam has done exceptionally well in quickly containing COVID-19, the pandemic has taken unprecedented toll on its economy.
However, since the beginning of the pandemic, the Government of Vietnam and its people have shown solidarity with international friends in combating COVID-19, by mobilizing funds from individials and businesses in Vietnam to purchase medical supplies as well as raising cash donations.
The aid illustrates Vietnam's continued willingness to assist other countries on a bilateral and multilateral basis to the best of its abilities even as it continues to remain cautious about managing its own coronavirus challenge at home./.