Visitors cancel Hanoi, Da Nang tours over growing Covid-19 outbreak
With community transmissions resurfacing, many travelers have canceled tours to coronavirus-hit travel destinations like Hanoi and Da Nang.
Nguyen Thanh Tung, an English teacher living in Ho Chi Minh City's Binh Thanh District, and his mother on Wednesday postponed their next week trip to Hanoi though they had booked flight tickets and hotel accommodation.
Tung had earlier canceled his plans to return to his hometown Hanoi during the Lunar New Year holiday due to the previous outbreak in late January. With the pandemic under control, he again booked air tickets late last month to the capital city, planning to take his mother to visit tourist attractions like Ha Long Bay and Sa Pa later on, VnExpress reported.
But the surge in community transmissions in Hanoi and northern provinces over the past week dashed all of his hopes.
"I accept losing money to ensure health safety. If I visited Hanoi now, there would be a high risk of contracting the virus since the source of transmission remains unknown and anyone could spread it in the community," the 27-year-old said.
"My mother is now 65 years old and vulnerable to Covid-19 infection, especially since the ongoing outbreak is linked to new virus strains from the U.K. and India."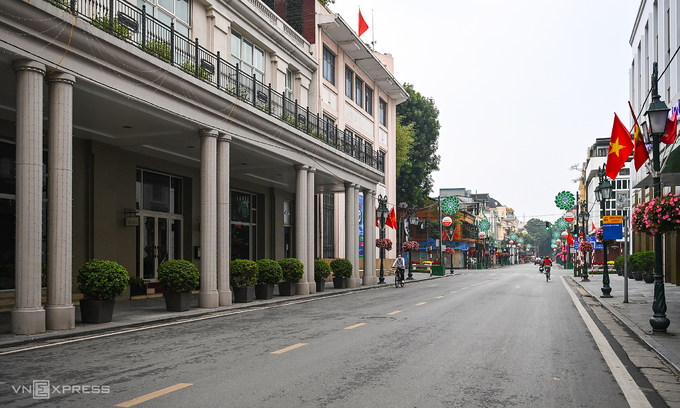 Trang Tien Street near Hanoi's Hoan Kiem (Sword) Lake is left deserted due to the Covid-19 pandemic, February 2021. Photo by VnExpress/Giang Huy.
Bui Thanh Tu, marketing director of a Hanoi-based travel agency, said in the year to April 28, when the new outbreak began, the number of customers booking tours through his company had reached 3,000, five times higher than the same period last year. However, everything has changed. Hanoi has now recorded 27 domestic infections and Tu's company started seeing tour cancelations en masse. His company estimated to lose VND100 million ($4,350) a day as a result.
Avoiding the crowds during the Reunification holiday (April 30-May 3), Le Thu Hang in HCMC and her family planned to visit the central beach city of Da Nang and Hoi An in neighboring province Quang Nam from May 11-15.
The resurgence of community transmissions in Da Nang and Quang Nam, however, forced her to cancel the trip though she had paid nearly VND20 million ($870) for air tickets.
Unable to get a refund, Hang was allowed to postpone her hotel booking to within the next six months
"I regret the money but my husband has a history of type 2 diabetes. Therefore, we can't risk our lives to travel at this time," she said, adding "there would be other occasions to travel, while we only have one life to live."
Da Nang, home to the famed Golden Bridge and beautiful beaches like My Khe, Non Nuoc and Nam O, has recorded two community transmissions in which the source has yet to be identified while Quang Nam reported one.
Cao Tri Dung, chairman of Da Nang Tourism Association, told VnExpress International that based on statistics from travel companies and businesses, about 20-30 percent of visitors have canceled their tours to the city since the country's new outbreak resurfaced in late April.
The popular tourist hub, with a coastline of 30 kilometers, has closed all public beaches and suspended tourism services since May 3 amid the complicated Covid-19 developments.
Without foreign tourists due to border closures and flight suspension, travel companies had been banking on domestic tourism to survive as the summer holiday season approaches, but the new wave has dashed their hopes.
According to statistics from travel agencies in HCMC, many people have canceled their tours planned for the end of May, June, and July, the peak months of the summer travel season.
Pham Quy Huy, director of HCMC-based travel agency Kiwi Travel, said 80 percent of the firm's customers have canceled their trips while many clients have asked to reschedule their tours set to depart in the next months.
Huy said if the new outbreak turns more complicated, his company could lose VND1 billion ($43,500) while major travel companies could forfeit billions of VND invested in boosting summer travel demand.
Nguyen Minh Man, head of marketing at HCMC-based TST Tourist Co., said the new outbreak came right at the peak of the summer travel season and if the outbreak lasts until the end of May or June, domestic tourism would succumb.
Beaches, entertainment sites in Da Nang left deserted
Beaches and entertainment sites in Da Nang are left deserted after they were required to halt operations.
Photo: Vietnamnet
Da Nang City People's Committee on May 3 requested non-essential businesses to shut down as a part of anti-pandemic measures.
Following the order, beaches, night markets, entertainment places, etc in the city are empty, which is contrary to their bustling scenes prior to the outbreak.
Photo: Vietnamnet
No visitors are spotted at a beach in Da Nang.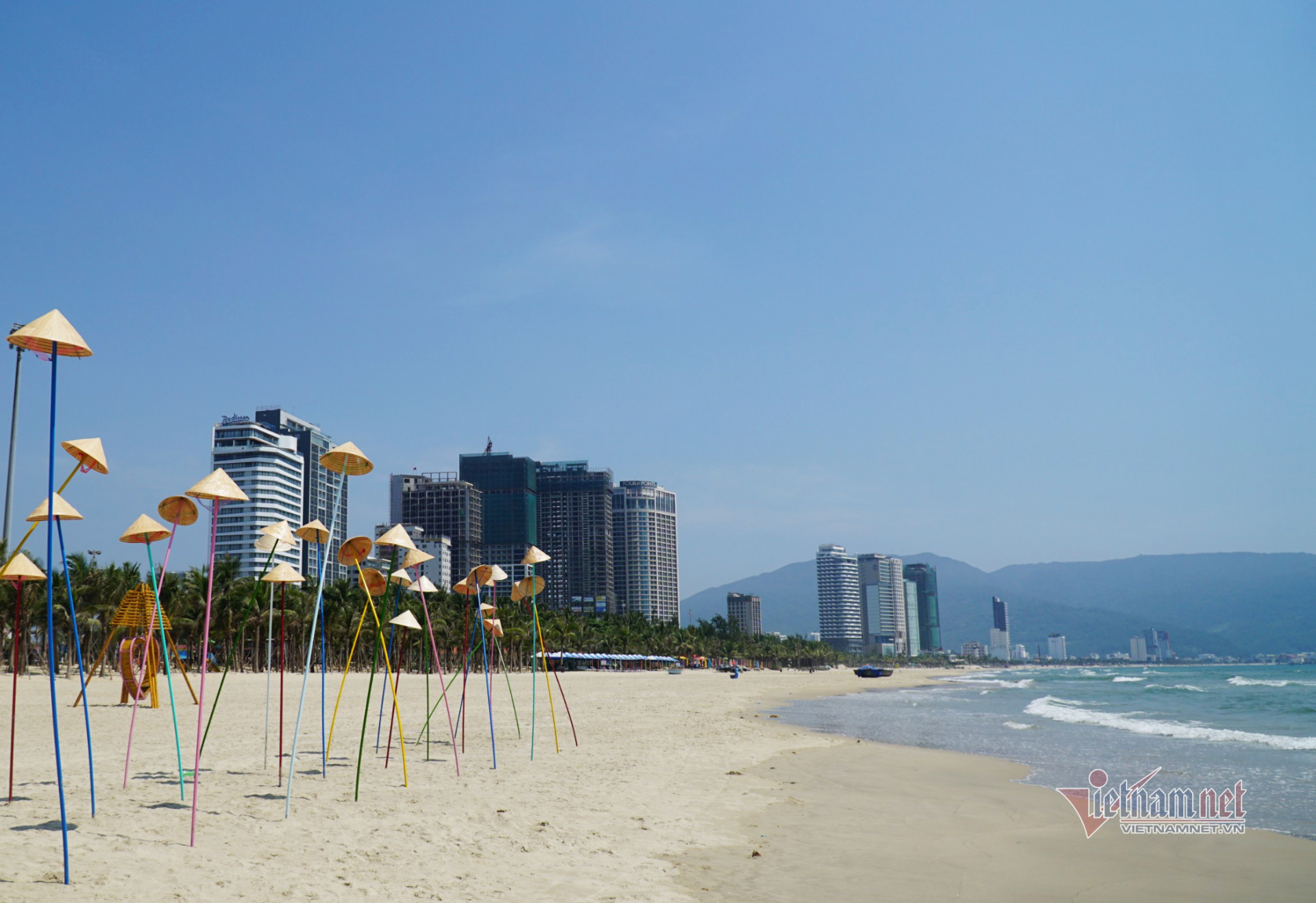 Photo: Vietnamnet
Halting the operations of beaches helps to curb the Covid-19 spread.
Photo: Vietnamnet
The announcement of ceasing receiving tourists at a beach.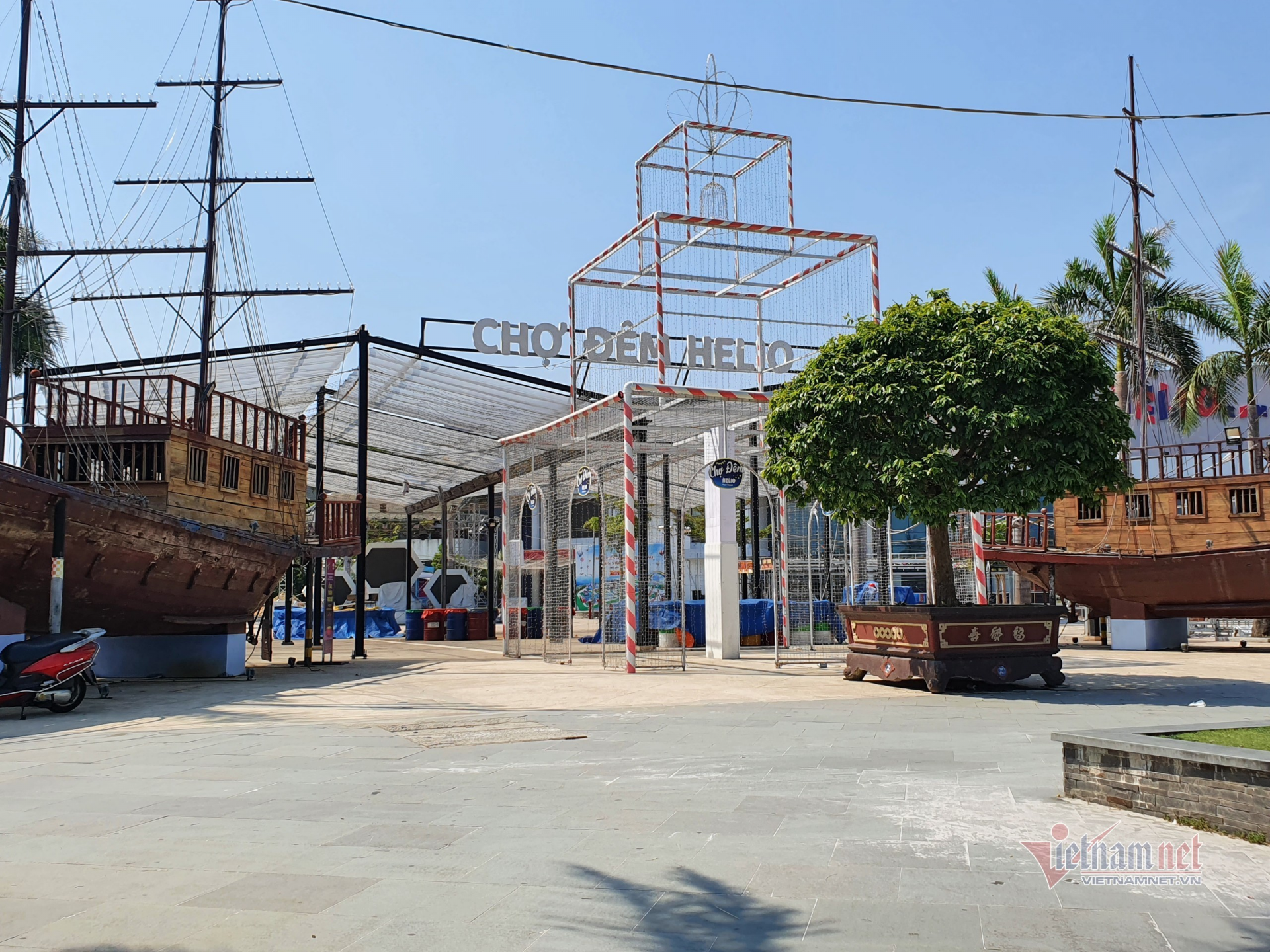 Photo: Vietnamnet
The night market experiences a quiet atmosphere.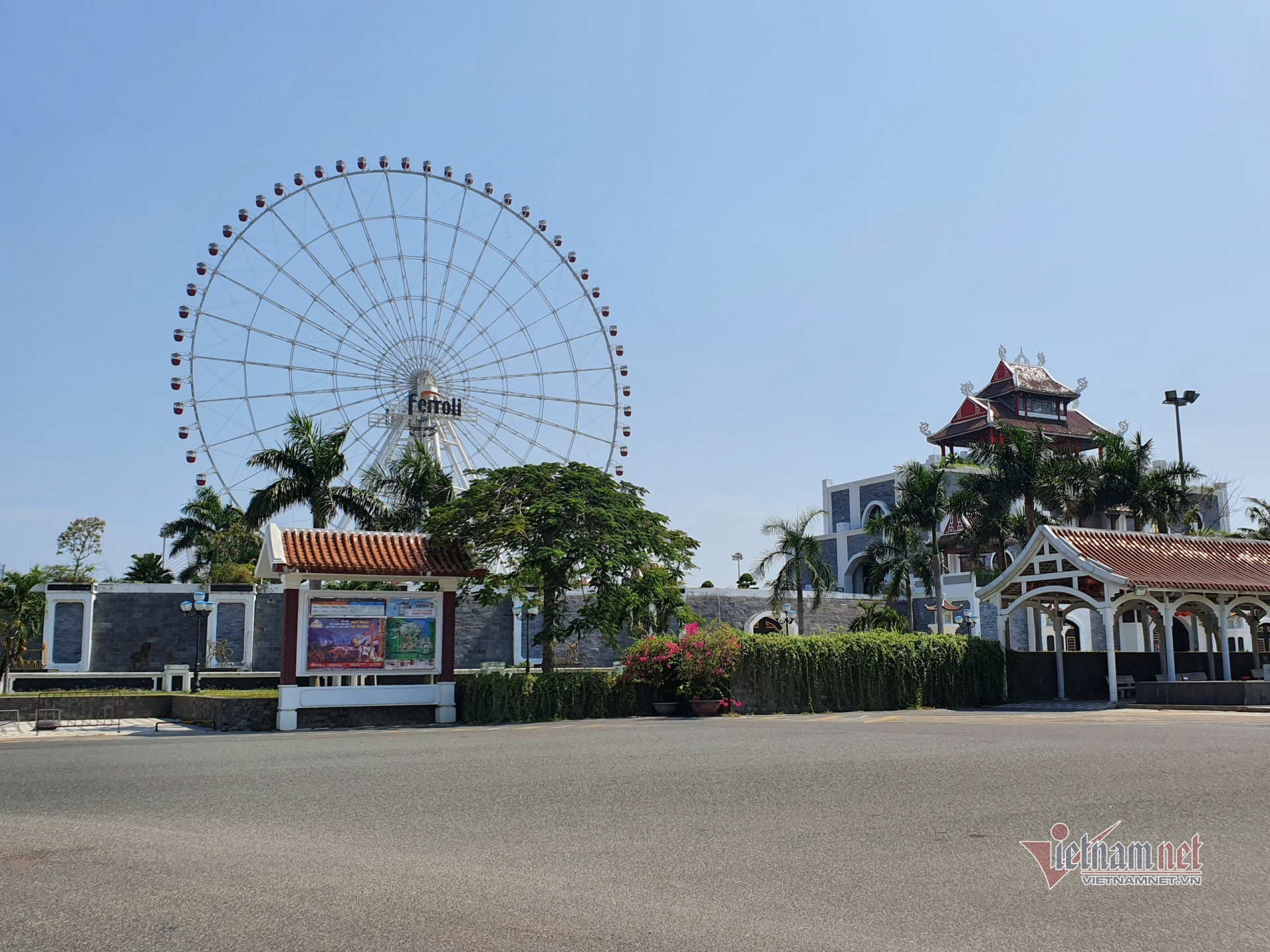 Photo: Vietnamnet
Prior to the latest outbreak, this amusement park was packed with visitors.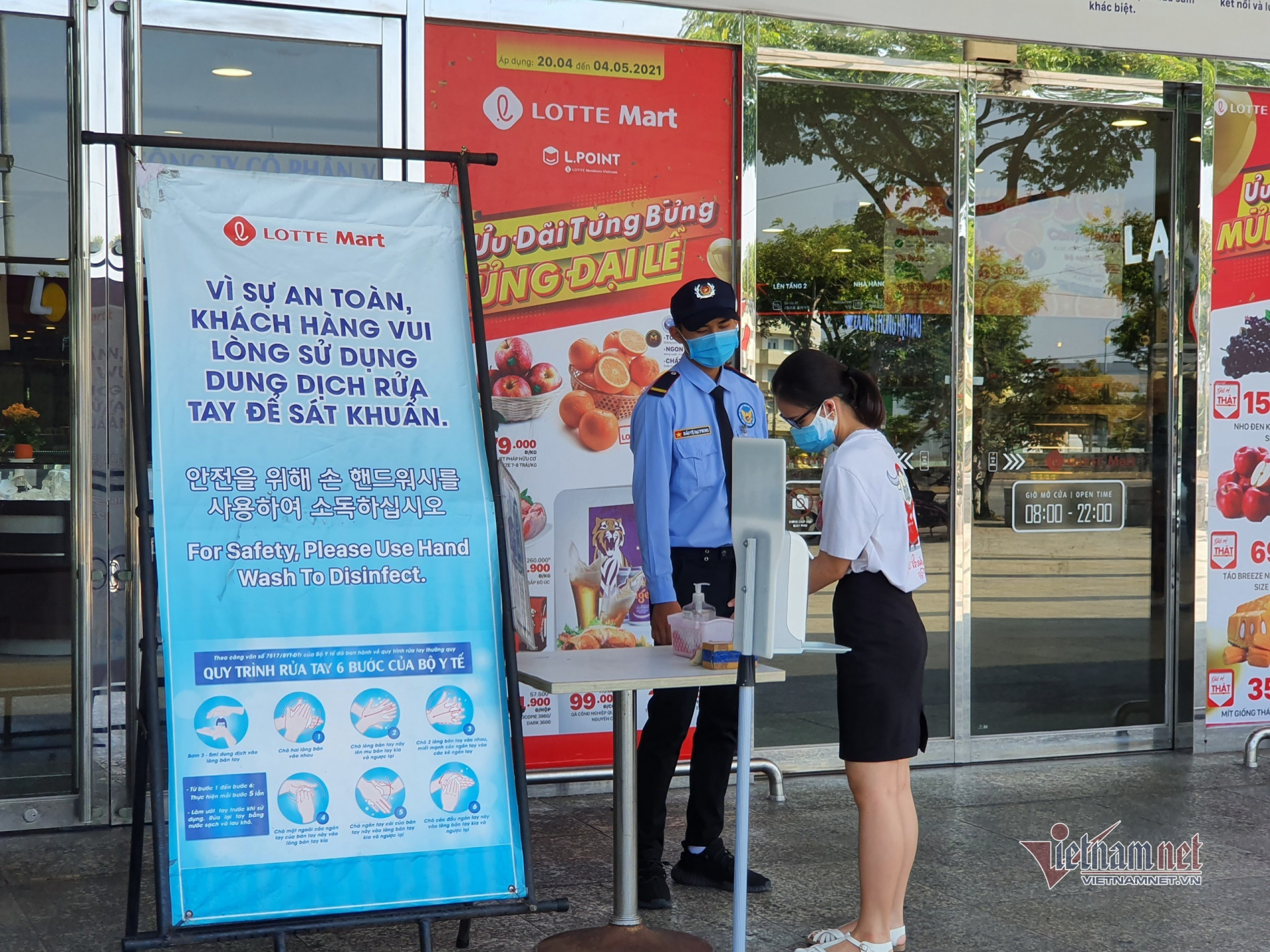 Photo: Vietnamnet
Customers are required to wear face masks and wash their hands with sanitizer before entering a shopping center.
Busy Ta Hien Street (Hanoi) is now still as a result of Covid-19
Ta Hien, one of the most bustling streets in the Hanoi capital city, is also witnessing the same situation.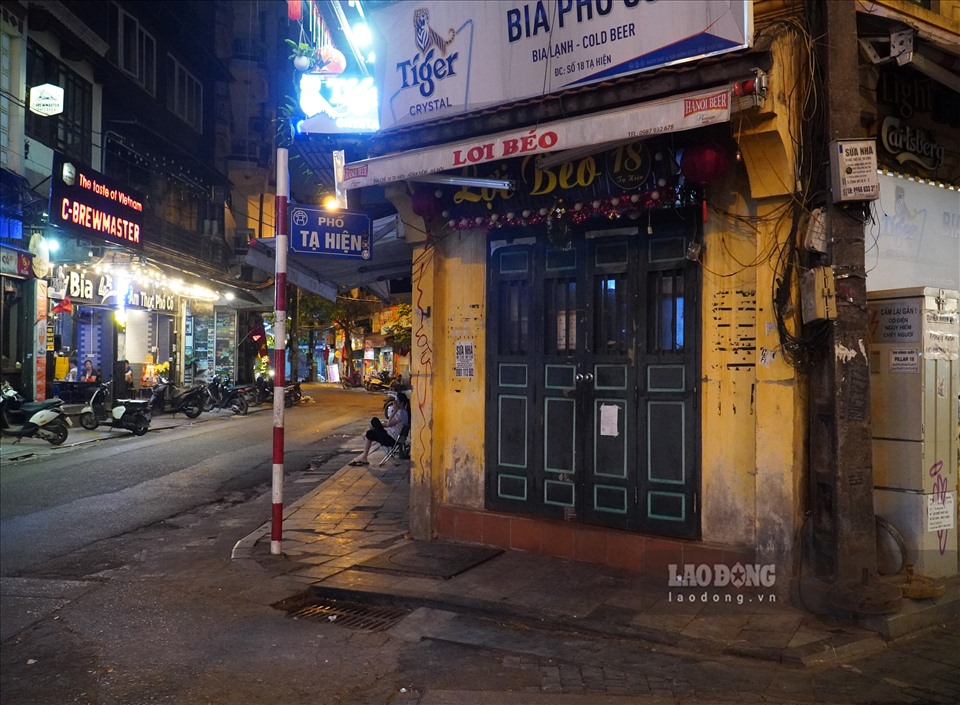 Photo: Laodong
Hanoi People's Committee on the afternoon of May 3 issued an urgent telegraph ordering the closure of bars, karaoke parlors, religious and historical sites as well as streetside eateries, cafes, and tea stalls.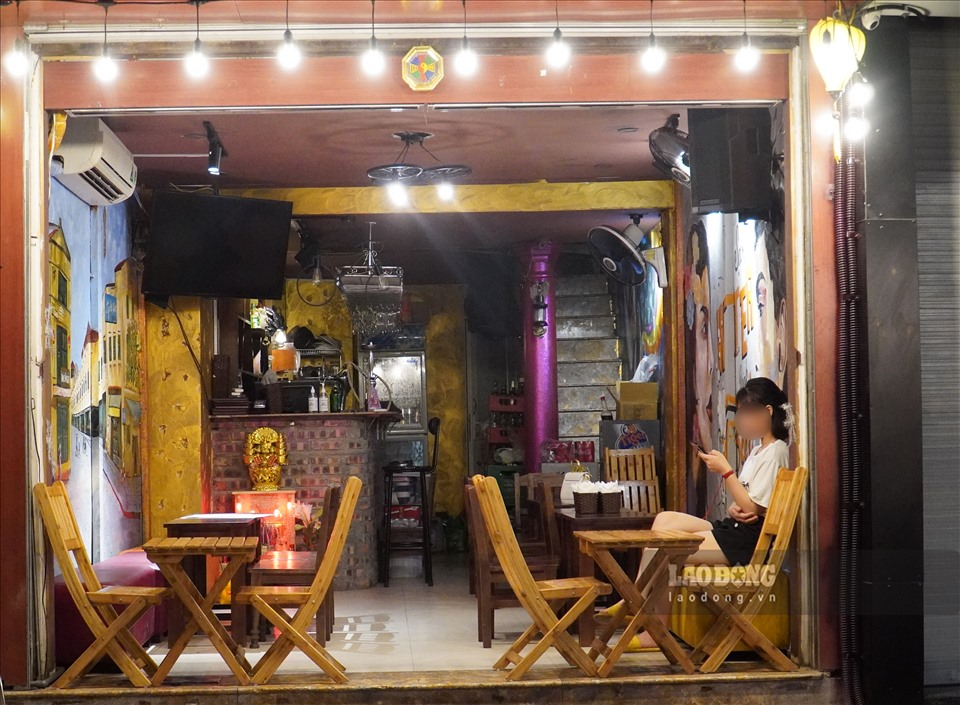 Photo: Laodong
The majority of shops strictly adhere to the city's order. In the above photo features a shop's owner is using smartphone as no customers are seen.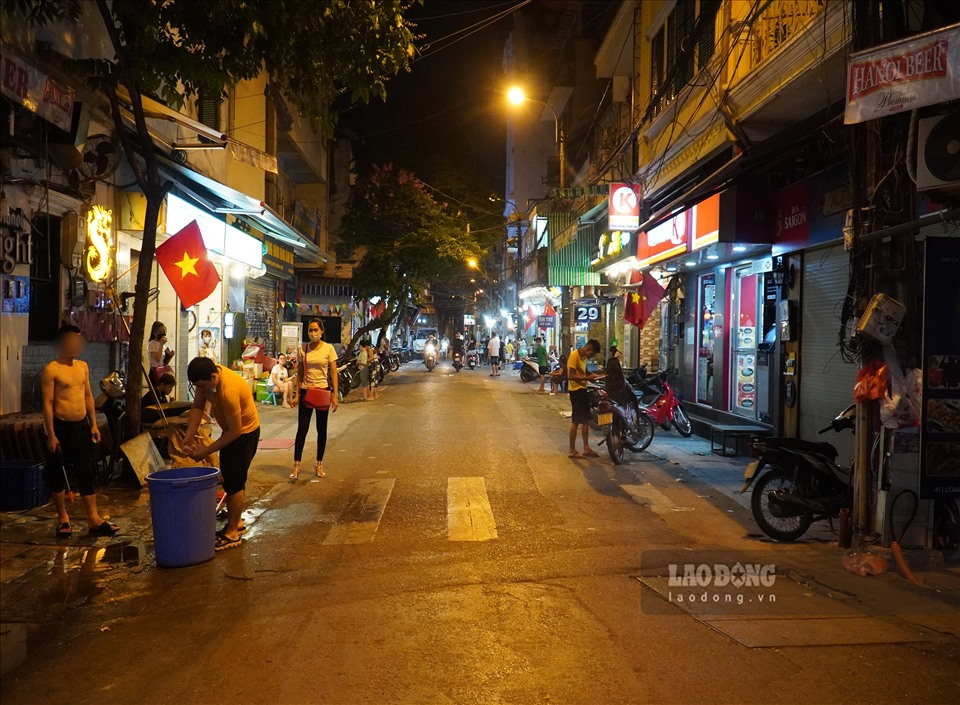 Photo: Laodong
Bars, clubs, restaurants full of customers are a popular scene at Ta Hien Street. But it's now almost deserted.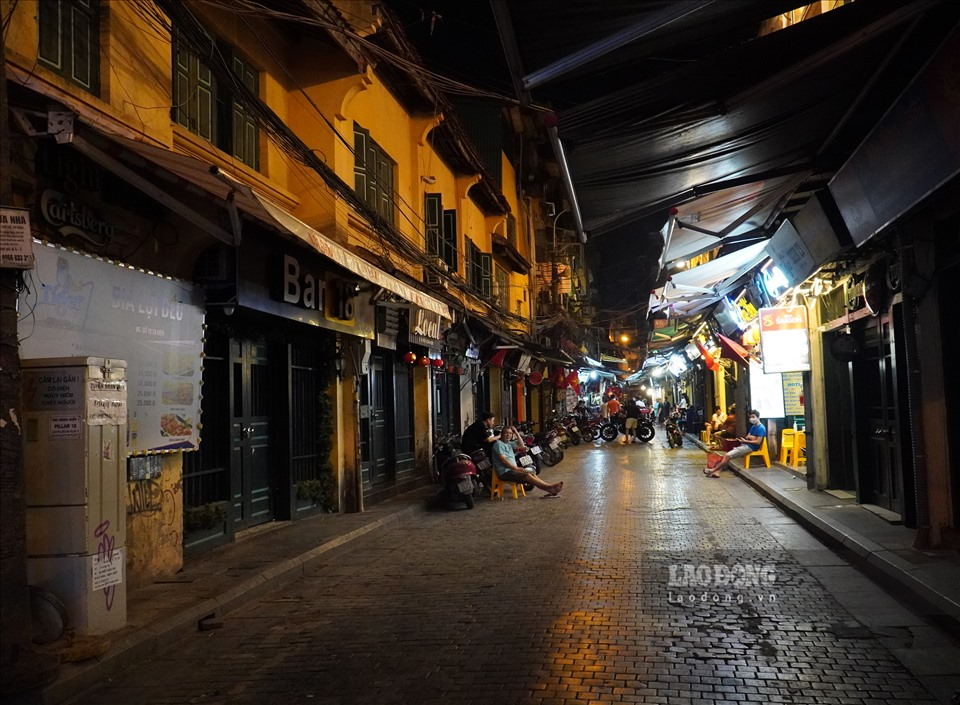 Photo: Laodong
Most of the stores are closed down.
Photo: Laodong
Despite owning two shops in Ta Hien Street, Dang Xuan Hung (Hoan Kiem District, Hanoi) had to close one of them and another mainly sells takeaway food and drink. "The Covid-19 pandemic has exerted an adverse impact on my business. Nevertheless, I still strictly abide by closing the store to join hands with the city to soon stamp out the disease," Hung said.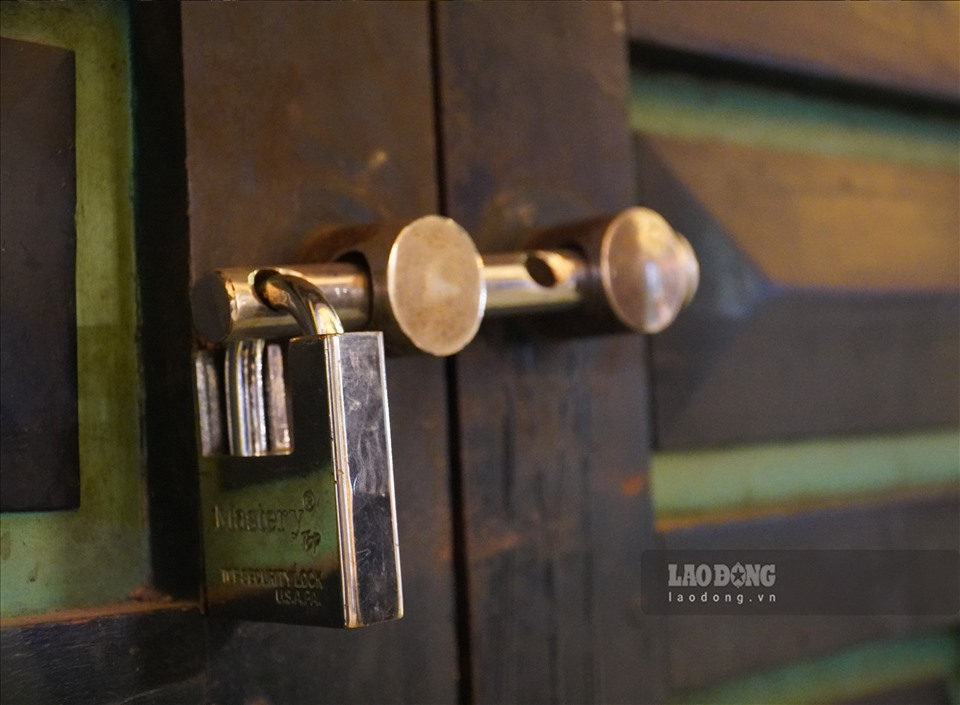 Photo: Laodong
A store is locked.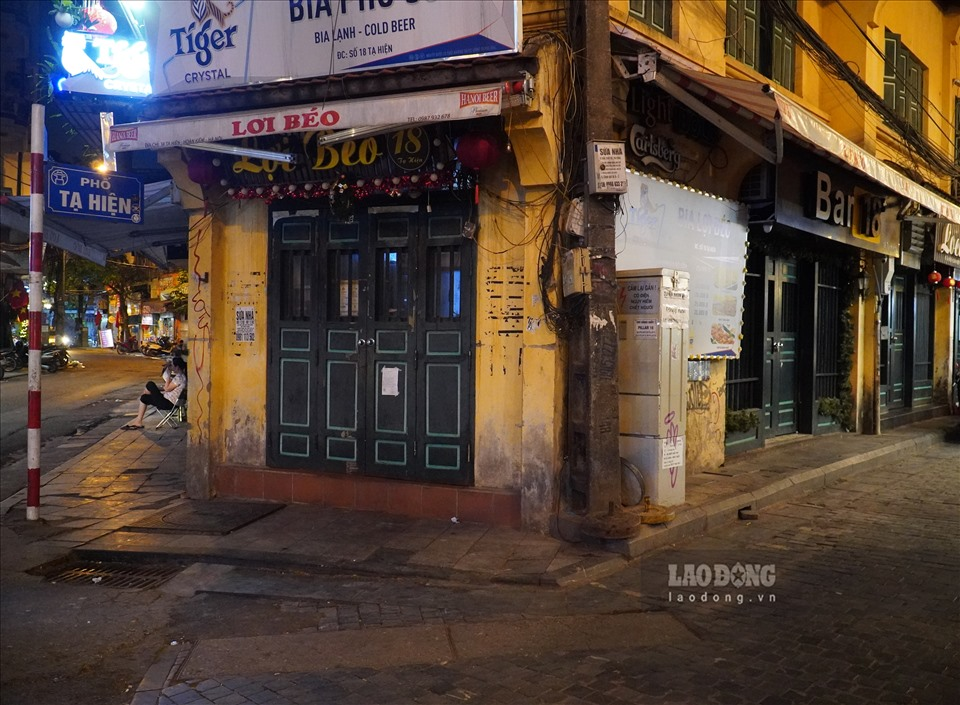 Photo: Laodong
A silent atmosphere at a street where is known as the "sleepless" street in Hanoi.
Hoi An Ancient Town's streets are empty
Hoi An Ancient Town a famous tourist attraction in the central Quang Nam Province is empty after new Covid-19 infections were detected in the area.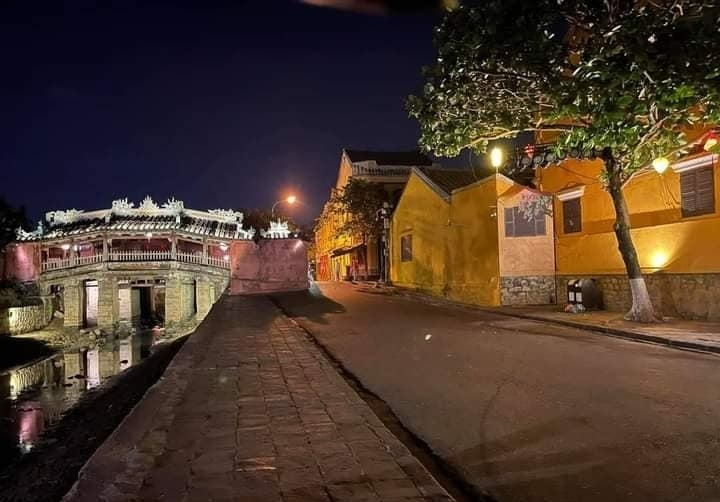 No one can be spotted in the pedestrian zone in Hoi An Town.
The town that had been bustling with tourists during the freshly-concluded break for public holidays fell silent following the municipal government's temporary closure order on the Old Quarter, pedestrian zone, and non-motor vehicles. Additionally, authorities are allowing students to stay at home, starting from May 4 until further notice.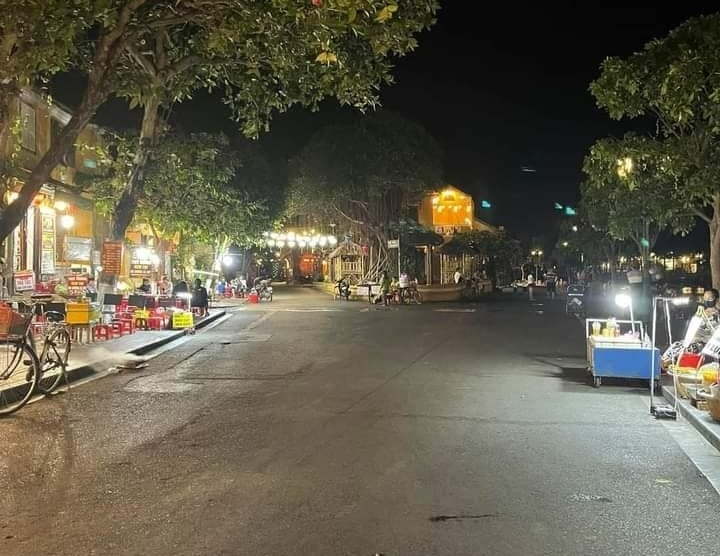 New COVID-19 community transmissions in the country shattering short-lived hopes for a recovery of Hoi An's tourism.
One of the two local cases resides in Hoi An ancient city and works in neighboring Da Nang city from April 29. He was tested positive with the novel coronavirus SARS-CoV-2 on May 3 and has received treatment at Da Nang Lung Hospital.
Hoi An during the pandemic is not buzzing with its usual laughter, crowds, and colorful boats. The city still possesses gentle, ancient beauty, but now it is more peaceful. These days, Hoi An returns to the tranquility, beauty, calmness, and serenity of 20 years ago.
Hoi An during the pandemic is not bustling with its usual laughter, crowds, and colorful boats.
People have the opportunity to enjoy the town from a more peaceful perspective, despite the linging Covid-19 anxiety among the workers here.
For the time being, Hoi An this season is still beautiful, still poetic, and peaceful in every house and street.