Vietnam Covid-19 Updates (July 22): National Count Reaches More Than 71,000
As of 6 am on July 22, the nation counted a total of 71,144, with 67,473 local infections detected during the latest wave of coronavirus outbreaks.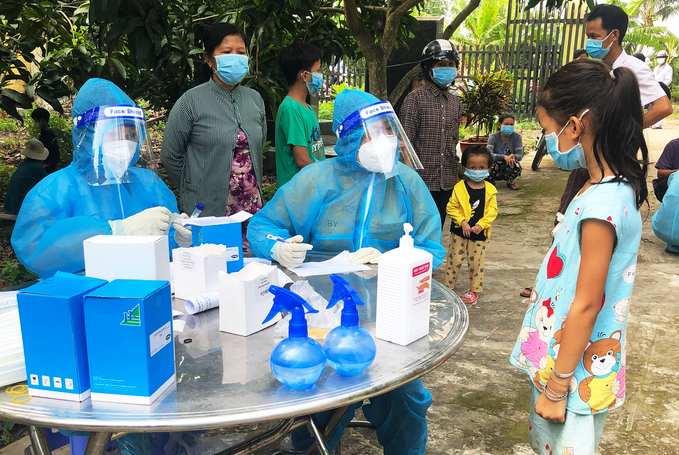 Photo: VN Express
National count at more than 71,000
Vietnam reported 5.357 new infections of Covid-19, including 14 imported cases on July 21. Among the new domestic infections, 1.081 cases were detected in the community and the remainders in quarantined facilities or sealed-off areas. Ho Chi Minh City recorded the highest number with 3,556 cases, followed by the southern provinces of Binh Duong (964), Dong Nai (170), and Dong Thap (109).
The Health Ministry confirmed 2,967 more people positive for the SARS-CoV-2-virus, on July 22 morning, with Ho Chi Minh City continuing to take the top spot at, 2,433. Besides, a further 2 cases were added to the infection tally relating to imported cases, raising the figure of cases brought in from abroad to 2,101.
Among the morning's tally, Ho Chi Minh City, the current biggest epicenter of the virus discovered 2,433 cases, trailed by the southern provinces of Long An Duong and Binh Duong with 233 and 64, respectively. The remaining cases were recorded in 15 other localities.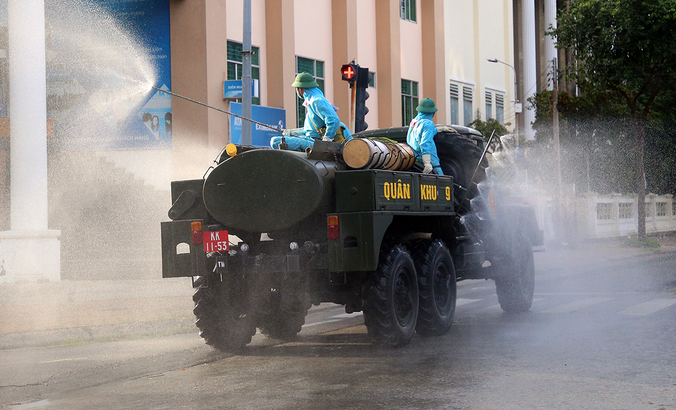 Photo: VN Express
36 more Covid-19-related deaths reported
The National Steering Committee for Covid-19 Prevention and Control on July 21 afternoon announced 36 new deaths in Ho Chi Minh City, Dong Thap and Long An provinces. The new deaths were recorded between July 17 and 29, increasing the total number of fatalities in the country to 370.
Among them, 32 were reported in Ho Chi Minh City, the country's current largest Covid-19 hotspot. Long An province reported two deaths from July 18 to 19 and the other two deaths in Dong Thap on July 19. Most of them are patients with long-standing underlying medical conditions.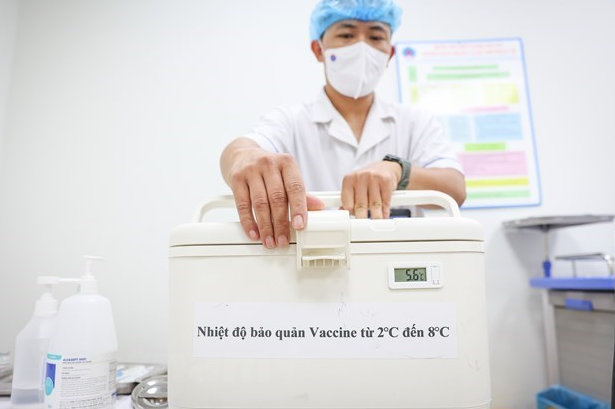 Photo: VNA
JICA provides 1,600 cold boxes for vaccine preservation for Vietnam
The Japan International Cooperation Agency (JICA) will provide 1,600 cold boxes to preserve COVID-19 vaccines for Vietnam to serve the transportation of vaccines to inoculation stations, as requested by Vietnam's National Institute of Hygiene and Epidemiology. The support package worth JPY 100 million (USD 909,000), currently purchased by JICA through UNICEF Vietnam, is expected to be delivered in September.
The cold box provided by JICA will keep vaccines at a temperature of 2-8 degrees Celsius with a temperature monitoring device to ensure safe transportation from the central storage to injection stations in the localities nationwide.
On July 8, the Health Ministry issued a decision approving a plan on the implementation of the national Covid-19 vaccination campaign. This is the biggest-ever vaccination campaign in the country, carried out from July 2021 to April 2022, with 19,000 vaccination stations across Vietnam.
Joining hands with the Vietnamese Government, in July, JICA also implemented a cooperation program with the International Organization for Migration (IOM) in a project to prevent infection and intensify epidemiological control at border gates. Through this support program worth 20 million JPY, JICA helps train and improve the capacity of Vietnam's border gate officers on disease control, and provides personal protective equipment and equipment necessary for hand hygiene.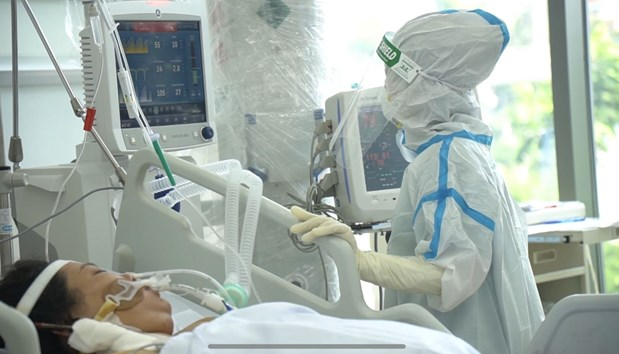 Photo: VNA
Five national Covid-19 ICUs to be established
Five national Covid-19 intensive care units (ICUs) will be set up in hospitals in Hanoi, Ho Chi Minh City and the central province of Thua Thien-Hue under a project discussed at a meeting in Hanoi on July 21.
Of the centers, one is based at the Bach Mai Hospital and another at the National Hospital for Tropical Diseases, both in Hanoi; one at the General Hospital in Hue city; and two others at the Cho Ray Hospital and the HCM City Oncology Hospital. Each accommodates from 500-1,000 beds. Meanwhile, nearly 30 hospitals have also been assigned to establish ICUs for regions, each with 50-100 beds.
The project aims to enhance emergency and intensive care capacity for hospitals to treat critical Covid-19 cases.
As of 6 am on July 22, the nation counted a total of 71,144, with 67,473 local infections detected during the latest wave of coronavirus outbreaks.
The total number of recoveries has now amounted to 11,971 after a further 528 coronavirus patients were discharged from the hospital one day earlier.
Over 4.36 million people have been vaccinated against Covid-19 to date, of which more than 4 million have received one shot, and nearly 325,000 got two jabs. As many as 31,220 people were inoculated against Covid-19 on July 21 alone.