Vietnam News Today: Vietnam funded over USD21 million to fight climate change
Besides some upbeat COVID-19 news, today
news of Vietnam
also witnessed other notable events ranging from economy, culture, and tourism among others. 
AFD support Vietnam USD21 million to combat climate change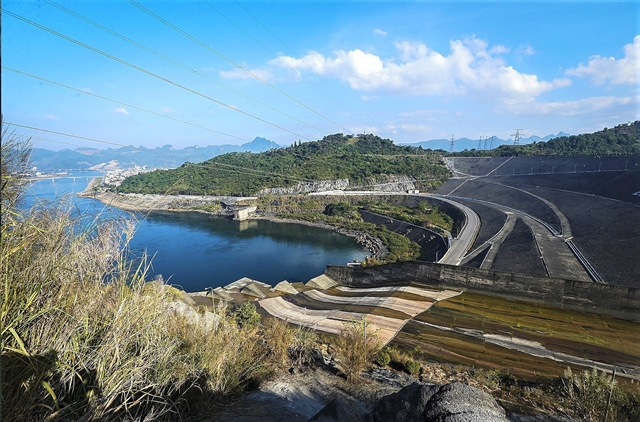 Illustrative photo by VNA.
The European Union and the French Development Agency (AFD) have set up a 20-million-euro (USD 21.5 million) fund to help Vietnam deal with climate change, Vnexpress reported.
The EU will provide the money as a non-refundable grant to theAFD to run the fund. The latter will in turn provide loans for strategic projects in Vietnam to improve the management of water and other resources and respond to challenges like floods and coastal erosion that climate change exacerbates.
EU ambassador to Vietnam, Giorgio Aliberti, who signed an agreement for the fund with Fabrice Richy, director of AFD, in Vietnam on Monday, said: "Adaptation to climate change is crucial for the sustainability of Vietnam's development, and water and natural resources are a key element of it.
"The intention of the new 20-million-euro grant is to support Vietnam on a pathway towards a greener and resilient future and enhance natural resources management that will help restore and preserve ecosystems and boost the resilience of the local population."
International media: Vietnam a reliable destination for post-COVID-19 investments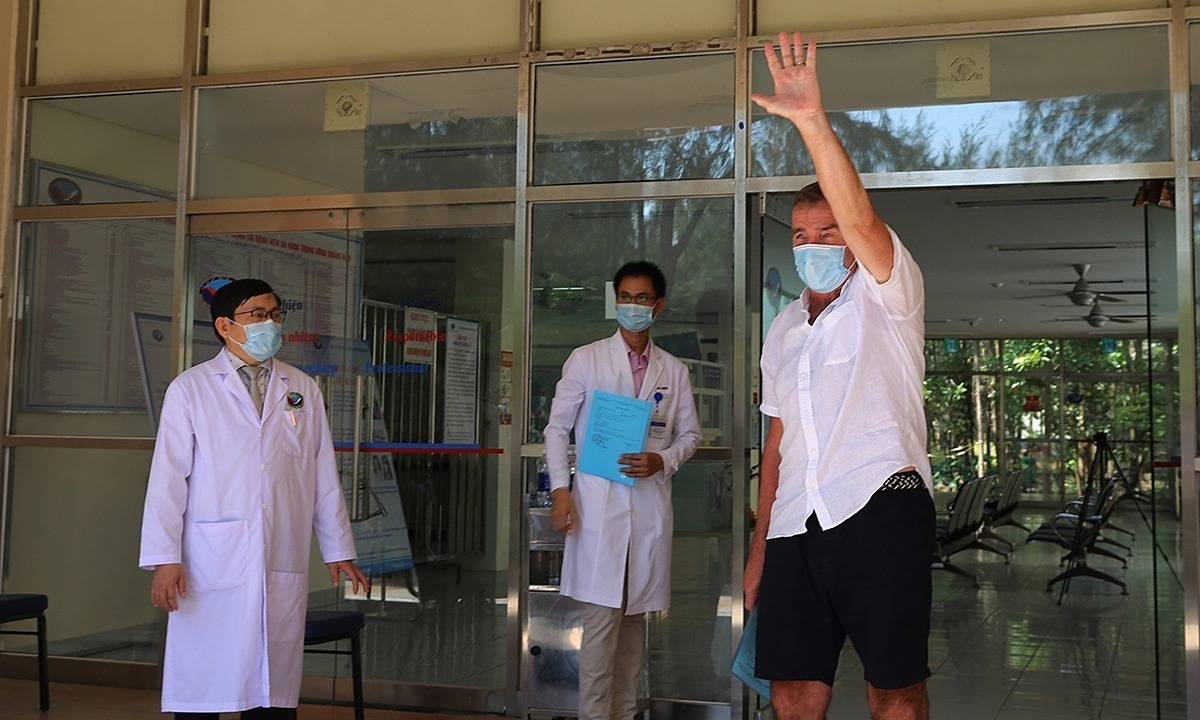 Foreign COVID-19 patient discharged from hospital. Photo Vnexpress.
That Vietnam's succesful confinement of theCOVID-19 development has leading to series of lauds from international media as a reliable destination for investors, Nhandan reported.
Canada's Globalnews.ca quoted advisors to foreign corporations as saying Vietnam's success in the fight against COVID-19 has helped improve confidence among investors. While Thailand's Bangkok Post said that while most Southeast Asian stocks fell during low-volume trade on May 6, Vietnam's market jumped more than 2%, its best session in more than a month.
The international media has also highlighted the recovery in certain sectors of Vietnam's economy. Japan's Nikkei Asian Review carried the news that Apple will produce 3 million to 4 million AirPod wireless earphones, constituting 30% of total production, in Vietnam in the second quarter.
In tourism, TTG Asia has published survey results revealing that up to 45 percent of Chinese tourists want to visit Vietnam on their first foreign trip of 2020.
Regarding its successful COVID-19 response, The Economist magazine has published an article mentioning Vietnam's simple and low-cost measures, notably strictcontact tracing and quarantining thousands of suspected cases.
Young science-technology talents honoured with Vietnam's Golden Globe Awards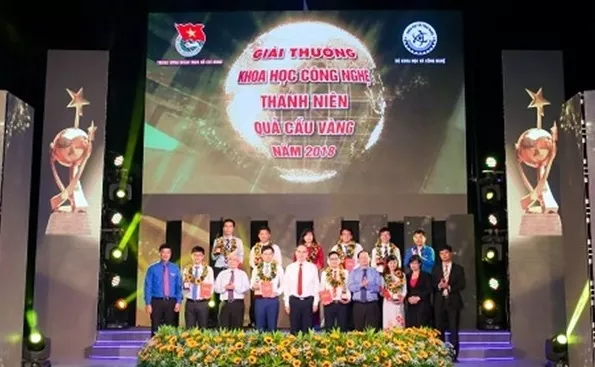 Photo by Doanthanhnien.
The prize winners were selected through a nine-day online voting round via electronic newspapers, which featured the best 20 of the total 45 online registration profiles nominated by 24 units. A total of 420,769 votes were collected, an increase of 11,151 votes compared to the previous awards in 2018.The Secretariat of the Ho Chi Minh Communist Youth Union (HCYU) Central Committee has decided to present the 2019 Golden Globe Awards to 10 young science and technology talents in five areas, including information technology and communications, medical-pharmaceutical technology, biotechnology, environmental technology and new material technology, Nhan dan reported.
Accordingly, each winner received a Golden Globe trophy, a certificate of merit and a "Creative Youth" badge from the HCYU Central Committee, along with a cash prize of VND20 million (US$856) from the sponsor, Tan Hiep Phat Trading Service Company Limited.
IMF: Vietnam's economic growth may slow to 2.7% this year but rise to 7% in 2021
Vietnam's economic growth is seen slowing down to 2.7% this year due to the coronavirus pandemic, but may pick up to 7% next year, the International Monetary Fund (IMF) said on Mondaym VGP reported.
The Southeast Asian country's strict measures to contain the virus, the global recession and weak domestic demand are expected to slow its economic growth this year from an average of about 7% in 2018 and 2019, the IMF representative in Vietnam, Francois Painchaud, said.
"Some sectors are expected to be severely impacted, especially the tourism, transportation, and accommodation industries," he told Reuters in an emailed statement.
He said growth is expected to recover as containment measures are lifted, reaching 7% in 2021, supported by monetary and fiscal easing, Viet Nam's relatively strong macroeconomic fundamentals, and a gradual recovery in external demand.
Golden Kite Awards 2019 honours best films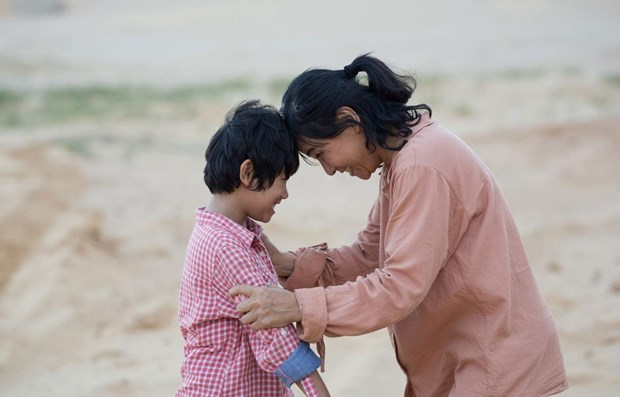 A scene in "Hanh phuc cua me" (The Happiness of a Mother).
"Hanh phuc cua me" (The Happiness of a Mother) directed by Pham Huynh Dong has won the Golden Kite Awards 2019 in the feature category, VNA reported.
At the annual awards ceremony held by the Vietnam Cinematic Association in Hanoi on May 12, the film also earned the most trophies, including the best screen writer award for Nguyen Thi Ngoc Bich, the best director award for Pham Huynh Dong, the best cameraman for Vo Thanh Tien, and the best leading actress award to Cat Phuong, who plays Mother Tue in the film.
The Silver Kite Awards were presented to "Hai Phuong" (Furie) by Le Van Kiet and "Truyen thuyet ve Quan Tien" (The Legend of Quan Tien) by Dinh Tuan Vu.
The organising board also granted awards for the best cartoons, documentary, scientific and short films together with excellent artists.