Vietnamese American lawyer tapped to lead the US Immigration and Customs Enforcement
Tony Pham, a Vietnamese American prosecutor and jail supervisor, becomes the leader of U.S Immigration and Customs Enforcement (ICE) from 23 August.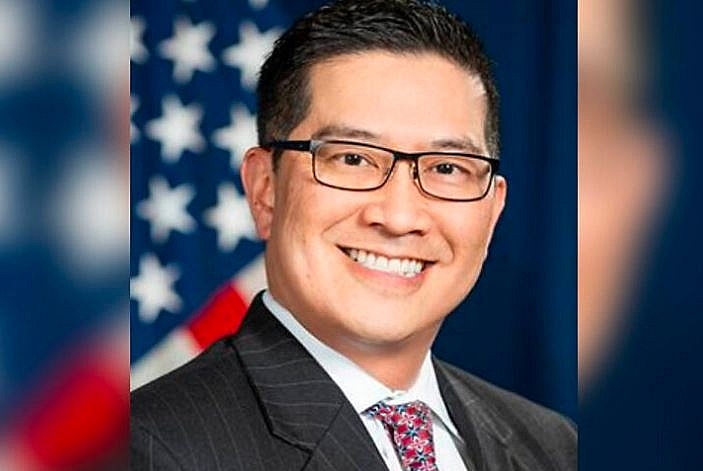 Photo: CNN
The top lawyer at U.S. Immigration and Customs Enforcement (ICE), Vietnamese American Tony Pham , was tapped on 23 August to succeed Matthew Albence as the leader of the Department of Homeland Security (DHS) agency responsible for immigration detention, deportations and operations against transnational crime, reported by CBS.
"As a seasoned leader with DHS, Tony will ensure ICE continues to safeguard our country's borders from crime and illegal immigration," an agency spokesperson said in a statement Tuesday, 23 August
Pham will depart his previous post as ICE's principal legal advisor and become the senior official performing the duties of the director, the same position held by Albence, who announced his departure late last month. After being tapped to lead ICE in the spring of 2019, at the peak of a surge in border crossings by Central American families and children, Albence was never nominated to be the permanent, Senate-confirmed director of the agency.
During his first month in office, President Trump gave ICE the power to detain and deport any immigrant in the U.S. who lacked legal status, scrapping Obama-era policies that limited who could be arrested and tasked the agency with focusing on those with criminal convictions.
While it has scaled back arrests and dramatically reduced its detainee population during the coronavirus pandemic, ICE continues to be a key agency in President Trump's efforts to crack down on unauthorized immigration. The continued expansion of ICE's detention system and amped up enforcement during the Trump administration, including high-profile sweeps at Mississippi poultry plants last summer, have made the agency a frequent target of criticism from Democratic lawmakers, some of whom have called for the agency's abolishment.
The Vietnamese American top lawyer is very much aligned with the current administration
Tony Pham moved to the US to settle with his family after the Vietnam War and became a US citizen in 1985. According to CBS, after graduating from law school, Pham worked as a prosecutor in Virginia for eight years before serving as an attorney for local government offices in Richmond. Prior to joining ICE during the Trump administration, he was the superintendent of the Virginia Peninsula Regional Jail.
Unlike other top officials at the agency who are career officials, Pham is a political appointee, CNN said
Pham is "very much aligned with the current administration," a senior Homeland Security official told CNN, adding that as general counsel at ICE, he is an ally of Chad Mizelle, the department's top lawyer.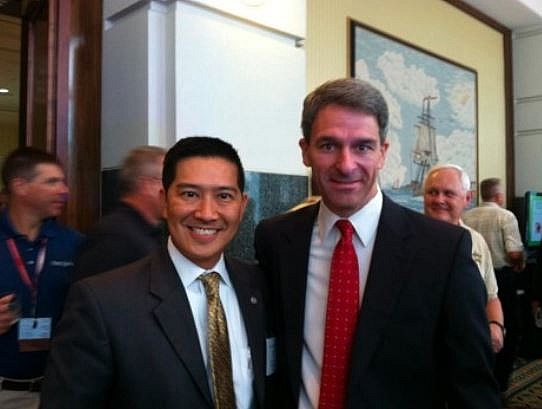 Photo: medium
"Albence will certainly be missed. It was always good to have someone that was able to offer a viewpoint that wasn't always well received but was always accurate and consistent and took care of law enforcement personnel," said the official.
Pham, a Vietnamese immigrant who resettled in the U.S. as a refugee will lead an agency that has become a focal point of the nation's polarizing debate on immigration.
Tony Pham's biography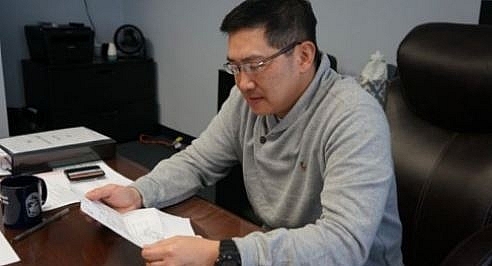 Tony Pham holds a letter, dated April 19, 1975, which permitted his family to escape Vietnam. Photo: Steve Roberts Jr/Virginia Gazette
Tony was selected by the Supreme Court of Virginia to serve on the Virginia State Bar's Disciplinary Board where he served on a panel that adjudicated matters involving attorney misconduct. Tony further served as a distinguished faculty member of the Justice Carrico Professionalism Course on behalf of the Virginia State Bar. Tony was recognized for his leadership in the Asian American community when Governor Kaine appointed him to serve on the Virginia Asian Advisory Board in 2010, and later reappointed by Governor Robert F. McDonnell.
Recently, Tony served as the Superintendent of the Virginia Peninsula Regional Jail managing a $26 million budget and 136 full-time employees. While Tony has been a trailblazer in the field of law and corrections, he is most proud of being happily married for 18 years and a father of a daughter and son.
"When we came to this nation seeking hope and opportunity as refugees, I signed a promissory note to America. I owe a debt for my freedoms and opportunities which must be repaid. I do so by committing to my community as a dutiful citizen and to pass along my experiences and opportunities to serve those around me." Tony H. Pham said in his biography in the ICE site.
ICE was created in 2003 through a merger of the investigative and interior enforcement elements of the former U.S. Customs Service and the Immigration and Naturalization Service. ICE now has more than 20,000 law enforcement and support personnel in more than 400 offices in the United States and around the world.
The agency has an annual budget of approximately $8 billion, primarily devoted to three operational directorates — Homeland Security Investigations (HSI), Enforcement and Removal Operations (ERO) and Office of the Principal Legal Advisor (OPLA). A fourth directorate – Management and Administration (M&A) – supports the three operational branches to advance the ICE mission.
CBS/CNN/ICE/Medium