VUFO, NGO support Covid-19 fight in Bac Ninh hotspot
Medical supplies were handed over to the northern province of Bac Ninh, the hardest hit region of the latest Covid-19 outbreak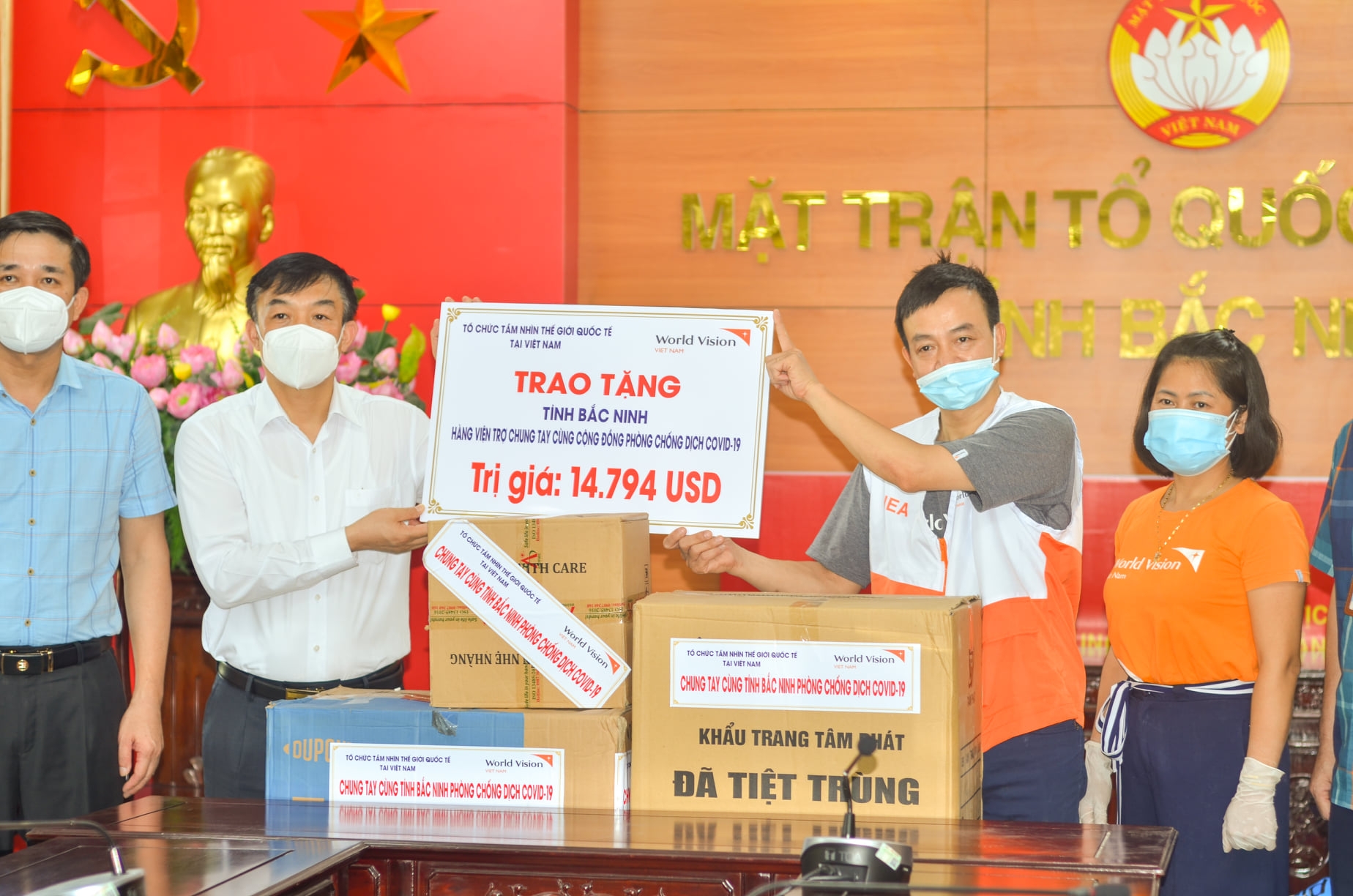 Medical supplies worth VND 343 million donated to help Bac Ninh province cope with spreading Covid-19 outbreaks. Source: World Vision Vietnam
As of 6 pm on June 5, Bac Ninh had recorded over 1,000 cases in all of its eight district-level localities, including about 220 at industrial parks and clusters, reported VNA.
This week, World Vision Vietnam, in collaboration with the Vietnam Union of Friendship Organizations (VUFO), the Fatherland Front Committee of Bac Ninh province, and the Bac Ninh Union of Friendship Organizations, delivered a VND 343 million (US$ 14,794) emergency aid package to 1,000 people for the F1 (persons having direct contacts with the infected cases are being quarantined) group, medical staff and frontline workers in Bac Ninh Center for Disease Control and makeshift hospitals in Gia Binh and Tien Du districts.
The emergency aid package includes 1,000 specialized protective bodysuits for hospitals and quarantine areas, 500 bottles of 500ml hand sanitizer, and 1,000 boxes of 4-layer antibacterial medical masks to protect medical staff and frontline workers from any risk of infection.
The package is part of World Vision Vietnam's Covid-19 national response and recovery program. Up to now, more than US$ 1.8 million has been distributed to repair the damages caused by the Covid-19 pandemic, by World Vision Vietnam's project sites nationwide.
Last month, World Vision Vietnam along with Dien Bien Department of Foreign Affairs, distributed a emergency aid package worth US$ 10,141 to 1,523 people for the F1 group, medical staff, and frontline forces from 12 quarantine areas in Si Pa Phin commune, Nam Po district.
The Christian NGO also donated medical supplies worth over US$ 3,032 to the medical center and 859 households of Muong Cha district in the northern mountainous province of Dien Bien.
World Vision is a global Christian humanitarian, development, and advocacy organization that started working in Vietnam in 1988. Since then, World Vision has implemented many relief and development programs, partnering with the Vietnamese government, other NGOs and communities.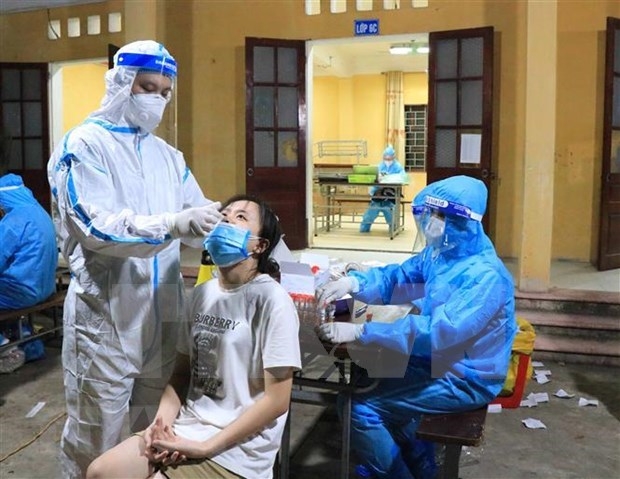 Taking samples for Covid-19 testing in Bac Ninh province. Photo: VNA
Bac Ninh, home to a large number of industrial parks, has borne the brunt of the fourth wave of Covid-19 outbreaks, which began in late April.
A total of 83 cases of Covid-19 were reported in the 6 hours to 6 p.m. June 5, raising the national tally to 8,541, according to the health ministry.
Of the new cases, three returned from abroad, and 80 are locally-infected, including 39 in Bac Giang, 28 in Bac Ninh, six in Ho Chi Minh City and one in Ha Nam.
With the latest cases announced, the number of cases detected in the past 24 hours totaled 254, of which local infections stood at 246. Bac Giang remained the biggest hotspot with 149 cases.