Adolescents Love "Rave," Painting the Town Red Without Fear of Exhaustion
Let's "Work hard, play hard" to cherish your youth with the most enthusiasm, live it to the fullest of a vitality heart. Just taste with your passion and enjoy the youth regardless of the hot spicy dishes from the forest to the sea, don't be afraid, because the body inner heat has Dr Thanh Herbal Tea deal with.
https://www.youtube.com/watch?v=Cn716x0zsrY
Ha Chi's handmade bag is full of food for a picnic. Carefully carrying from the car to the camping tent, the young girl excitedly presented food and drinks on the table for the whole group meticulously and thoughtfully. The menu of the picnic was attracted with fried chicken, French fries, BBQ and Dr Thanh Herbal Tea.
Dr Thanh tea is young people's favorite drink to clear body inner heat and keep the body fresh every day
Ha Chi laughed and said, "We rave when we work and play our best, we often picnic in the mountains or in the sea, enjoy all the specialties of the region, whether it's fried or spicy, we don't mind the body inner heat thanks to Dr Thanh Herbal Tea".
After a long week with the hot and frustrating changing seasons, the Millennials love to soak in the bathtub or leisurely sip Dr Thanh Tea in the garden yard to enjoy colorful flower pots. Whilst, Gen Z is passionate to group a rave clubs, organizing BBQ with friends, chitchating about lifestyle, emerging dramas or new jobs. Beside hot and spicy baked foods and the endless stories, there are always fresh Dr Thanh Herbal Tea bottles to cool down the body.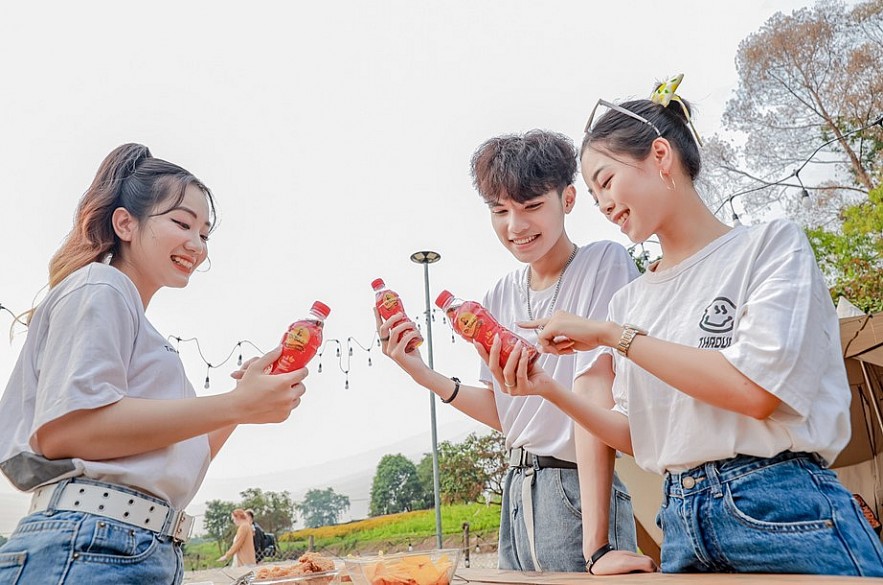 "Having inner heat, drink Dr Thanh Herbal Tea" is a familiar saying of juniors when they want to enjoy hot spicy food
Gone are the days of social ups and downs, young people are stepping out of their comfort zones and overcoming their fears to seek out new experiences. Having fun on weekends despite hot and spicy grilled food enabled with a slogan "Body inner heat relief with Dr Thanh Herbal Tea" and the Yolo spirit (You only live once) motivates any individual.
Gen Z, a dynamic, enthusiastic, and exploration - loving generation, understands themselves, loves their body, and actively pursues their own unique lifestyle from choosing food and beverage. Not only do adolescents follow the trend of tasting, but they also choose the healthy ones for being well like the way they choose Dr Thanh Herbal Tea which is extracted from 9 natural herbs to clear heat and keep the body fresh every day.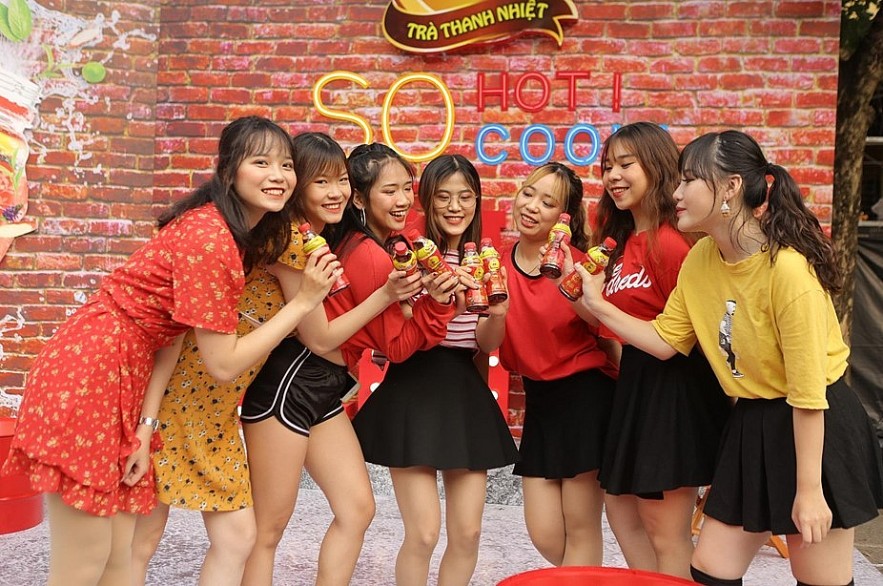 Dr Thanh Tea, a favorite drink of young people to clear inner heat and keep the body fresh every day.
Thao Trang, a Gen Z student studying in Ho Chi Minh City said: "My friends and I like to gather at hot and spicy food festivals, food courts of street food or night markets to enjoy deliciously regional grilled specialties and dishes without fear of inner heat because of Dr Thanh Herbal Tea in hand to purify our body. It is great that both enjoying hot and spicy food and still clearing the body's inner heat to ensure our freshness and beauty everyday"
Naturally originated drinks are always good for health, and Dr Thanh Herbal Tea is one of those which is being preferred by millions of consumers every day.
According to a report from Kantar, tea products are the most chosen beverage in the country. In particular, products of natural origin and good for health are prioritized by young people for daily use. 85% of people asked by Kantar said they were willing to pay a higher bill to use healthy products, which shows that Vietnamese youngsters both enjoy their life to the fullest and make a healthy living a lifestyle, Not just a passing trend.
Vietnamese Herbal Tea
To join in the celebration of International Children's Day on June 1st , Mr. David Riddle, CEO of Tan Hiep Phat Group and staff members have visited households of children orphaned by COVID-19 pandemic in Ho Chi Minh City to offer encouragement and presents.
June 01, 2023 | 15:04
Vietnamese Herbal Tea
T.T.H., a baker in Ninh Thuan, is expanding her bakery and developing her business after receiving VND 100 million from Number 1 Energy Drink. Also winning the prize, T.V.T in Kim Son (Ninh Binh) now has more money to pay for his children's education and his medical treatment.
May 25, 2023 | 09:56
Vietnamese Herbal Tea
In the hot summer, herbal teas that help cool down the body heat are loved by many people.
May 25, 2023 | 09:54
Vietnamese Herbal Tea
Night shift and occupations have become an indispensable part of the constant development of modern society. Many people are willing to work night shift because of the quietness and high income, but also struggle to find solutions to keep their energy and spirit awake.
May 25, 2023 | 09:18