Maleficent star Angelina Jolie
Angelina Jolie revealed the reason for adopting her born-in-Vietnam son Pax Thien
Angelina Jolie, a Hollywood super star in the latest interview with the Vogue (India), shared a lot about life with her children. In particular, the Hollywood actress caught attention when she revealed the reason for adopting Pax Thien, a boy born and from Vietnam.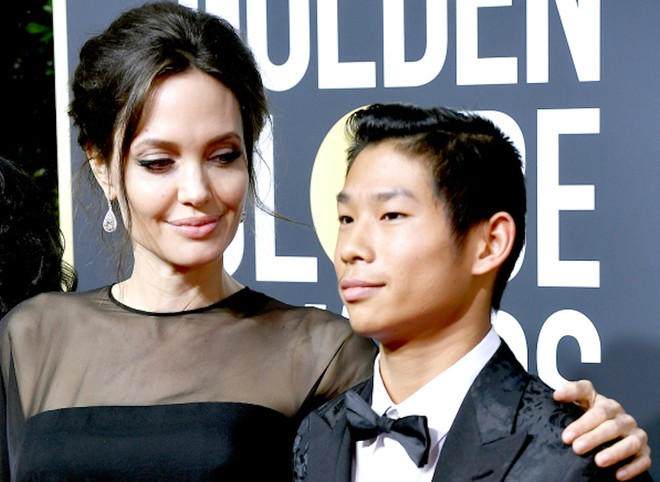 Angelina-Jolie-didn't-think-about-adopting-a-Vietnamese-child-until-she-saw-a-special-picture. (Photo: Getty)
The Indian Vogue posted an interview with Angelina Jolie on June 19. Here, the super star 45-year-old actress shared her experiences in two decades of working with the United Nations High Commissioner for Refugees and her journey to adopt three children: Maddox, Pax and Zahara. Her eldest son Maddox comes from Cambodia, while Pax is from Vietnam, and Zahara is from Ethiopia.
The fact that the movie-star adopts Maddox and Pax Thien from two neighboring countries makes many people wonder. The well-known mother of 6 children said she thought about this issue. "I did originally think not to adopt from Vietnam because Mad was Cambodian and the two countries have a complex history. Then I was reading a book on human rights and found myself staring at an image of a Vietnamese fighter held captive by Americans. I thought of focusing on a future where we were all family. Pax is the strength and centre of so much in our lives. I am very blessed to have been allowed to be their mom. I am grateful every day." The Maleficent's actress shared the profound reason why she decided to adopt Pax Thien.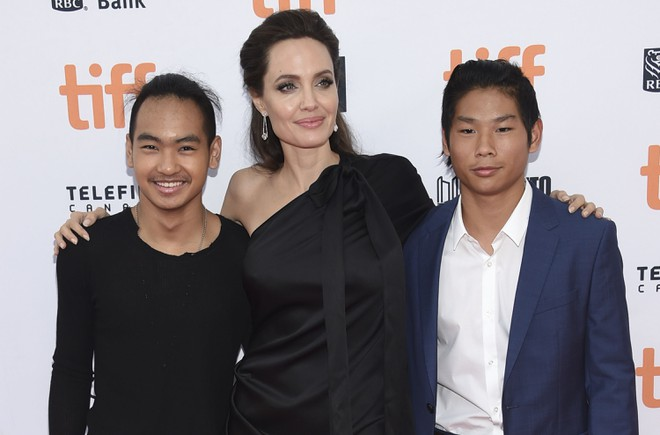 Because she adopted Maddox (left) from Cambodia, the actress born in 1975 did not originally think of having a Vietnamese child. But in the end, the picture of the Vietnamese soldier changed her mind and adopted Pax Thien (PHOTO: SHUTTERSTOCK)
Angelina Jolie said she treasured the culture and the land of her adopted children. The star of "Tomb raider" always creates conditions for Pax Thien as well as two other adopted brothers of the boy to learn about his roots. "All adopted children come with a beautiful mystery of a world that is meeting yours. When they are from another race and foreign land, that mystery, that gift, is so full. For them, they must never lose touch with where they came from. They have roots that you do not. Honour them. Learn from them. It's the most amazing journey to share. They are not entering your world, you are entering each other's worlds." said Brad Pitt's ex-wife.
All adopted children come with a beautiful mystery of a world that is meeting yours. (Photo: mirror.co.uk)
Talking about how to maintain a healthy environment for children after divorce, Angelina Jolie said: "I focus on healing the spirit of my children. Some have taken advantage of my silence, and the children see lies about themselves in the media, but I remind them that they know their own truth and their own minds. In fact, they are six very brave, very strong young people". The actress also added that she broke up with Brad Pitt for family happiness and it was a right decision.
Pax-Thien-with-his-mother-and-other-brothers-sisters-attended-the-2nd-movie-premiere-event-in-2019. (PHOTO: SHUTTERSTOCK)
Pax Thien (Vietnamese name is Pham Quang Sang) was adopted by one of the most famous couples in Hollywood Angelina Jolie and Brad Pitt in 2007 in Ho Chi Minh City. With such prominent parents, Pax is always paid great attention from the media and the public. Besides studying in school, the Brangelina couple's second son was given Vietnamese language education by his mother and many other electives such as cooking or painting. Pax is 16 years old now, more mature and confident when appearing in public. He is often taken by his parents to go shopping, walking the streets or going to major Hollywood events.