Another kindergarten built by Saigonchildren in Hau Giang
On the afternoon of March 9, Phung Hiep District People's Committee coordinated with Saigon Children's Charity (saigonchildren) to hold an inauguration ceremony of Tan Phuoc Hung Kindergarten (My Phu site), Phung Hiep District, Hau Giang Province.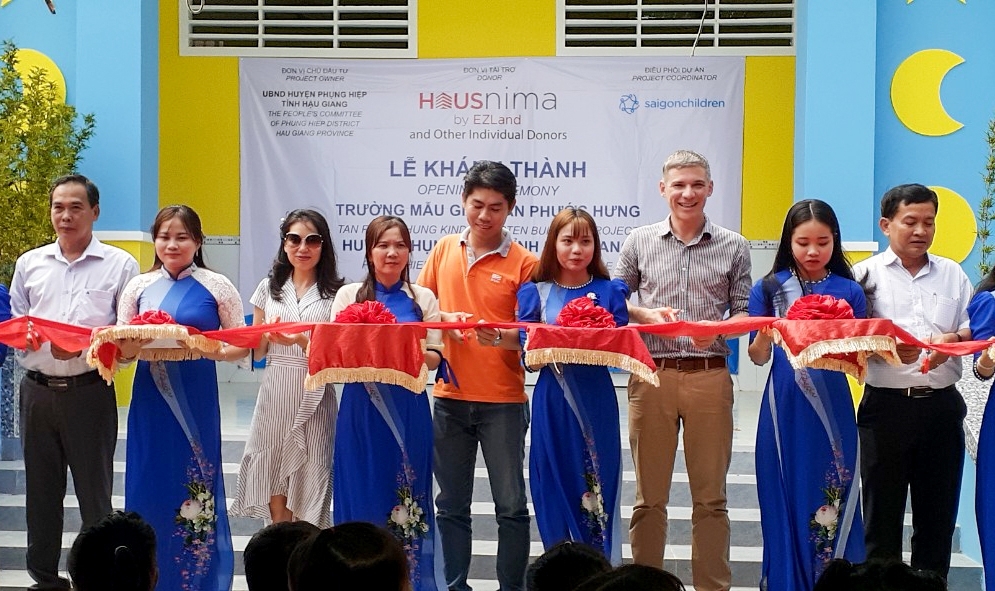 Attending were Nguyen Van Nhan, President of the Hau Giang Union of Friendship Organizations, leaders representatives of Phung Hiep District People's Committee and Saigonchildren as well as donors.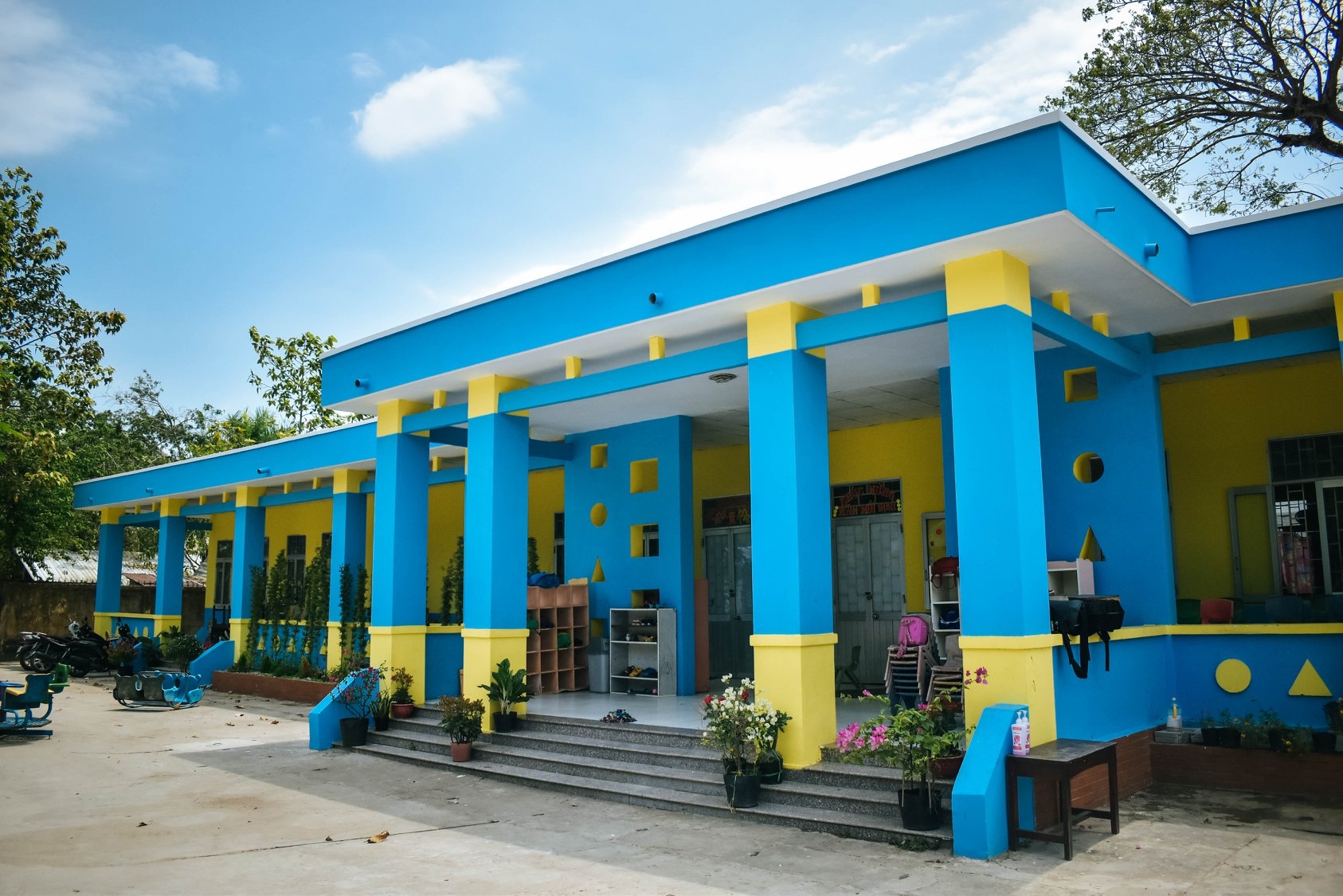 "The children used to have to learn in a small and damp room with the only light source being the front door. Now they can enjoy what children their age deserve, which is spacious classrooms, a clean toilet, and a proper playground. My 30 students are also joined by over 100 children in the new site so they are much happier being part of a bigger school," their teacher said.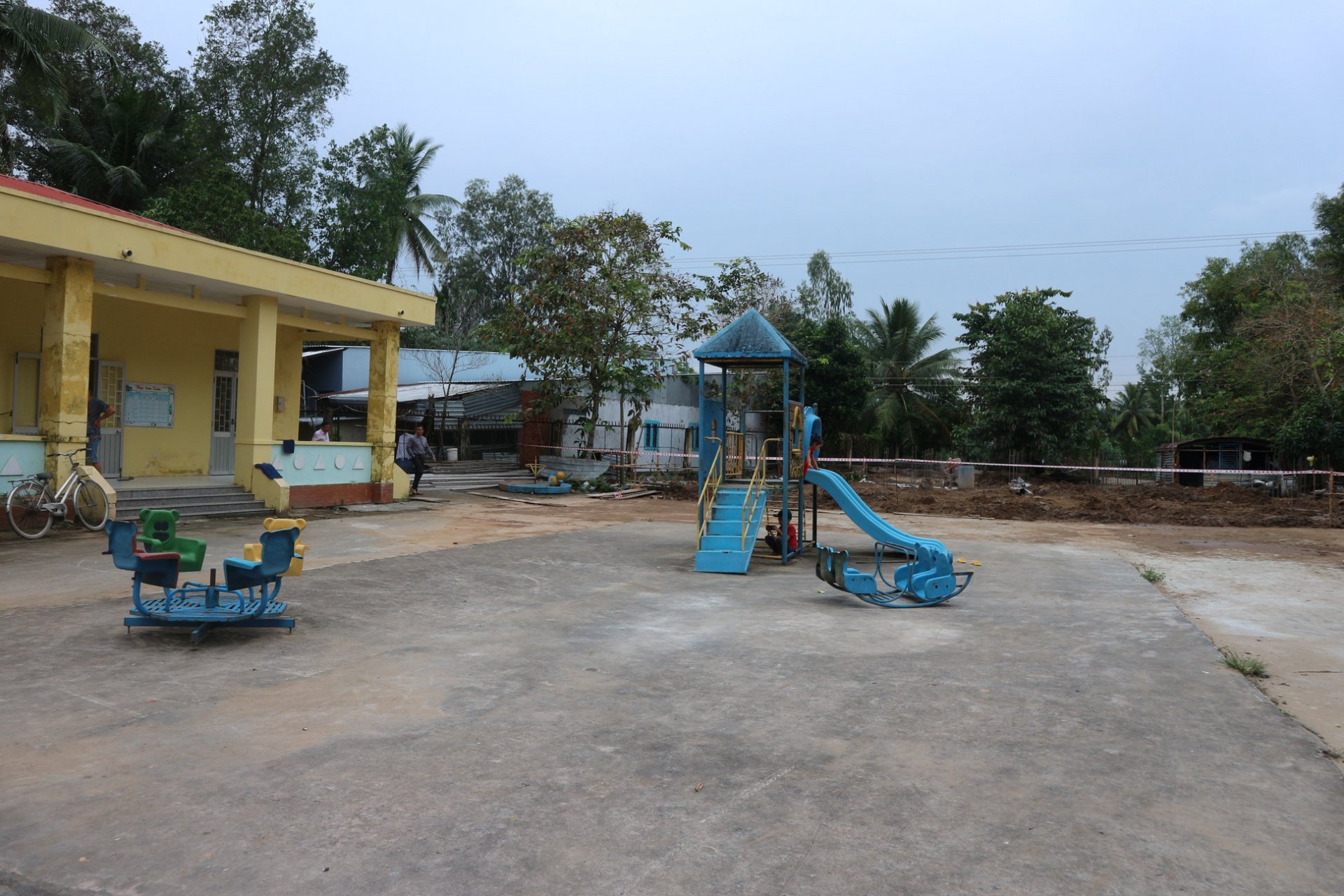 Five months ago, saigonchildren sent an email to all of our supporters about the urgent need to rebuild the Pho Duong site, a small satellite site of Tan Phuoc Hung kindergarten in Hau Giang province.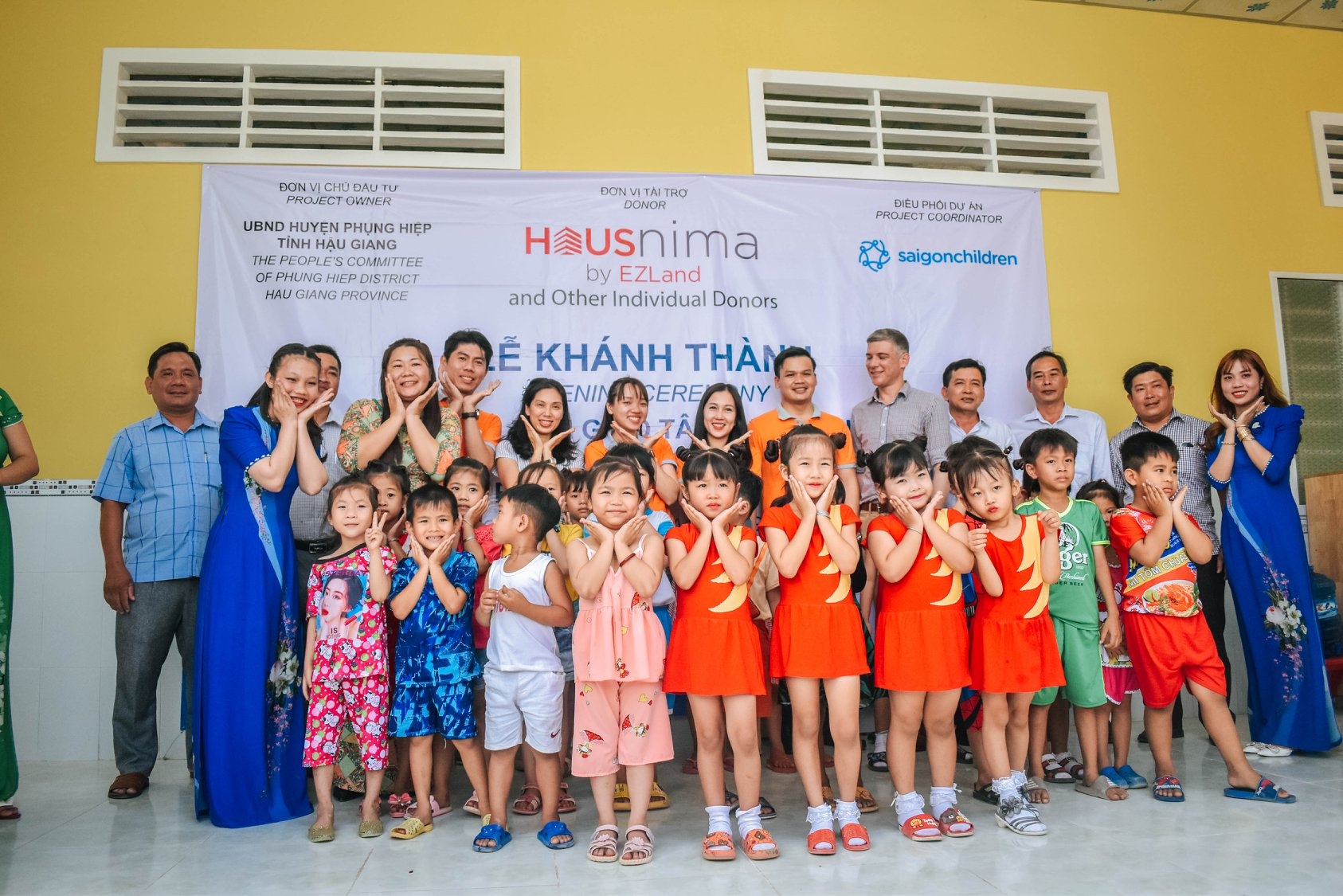 Thanks to EZLand and many individual donors, 30 children and their teachers celebrated the opening of their new two classrooms, built at the nearby My Phu site.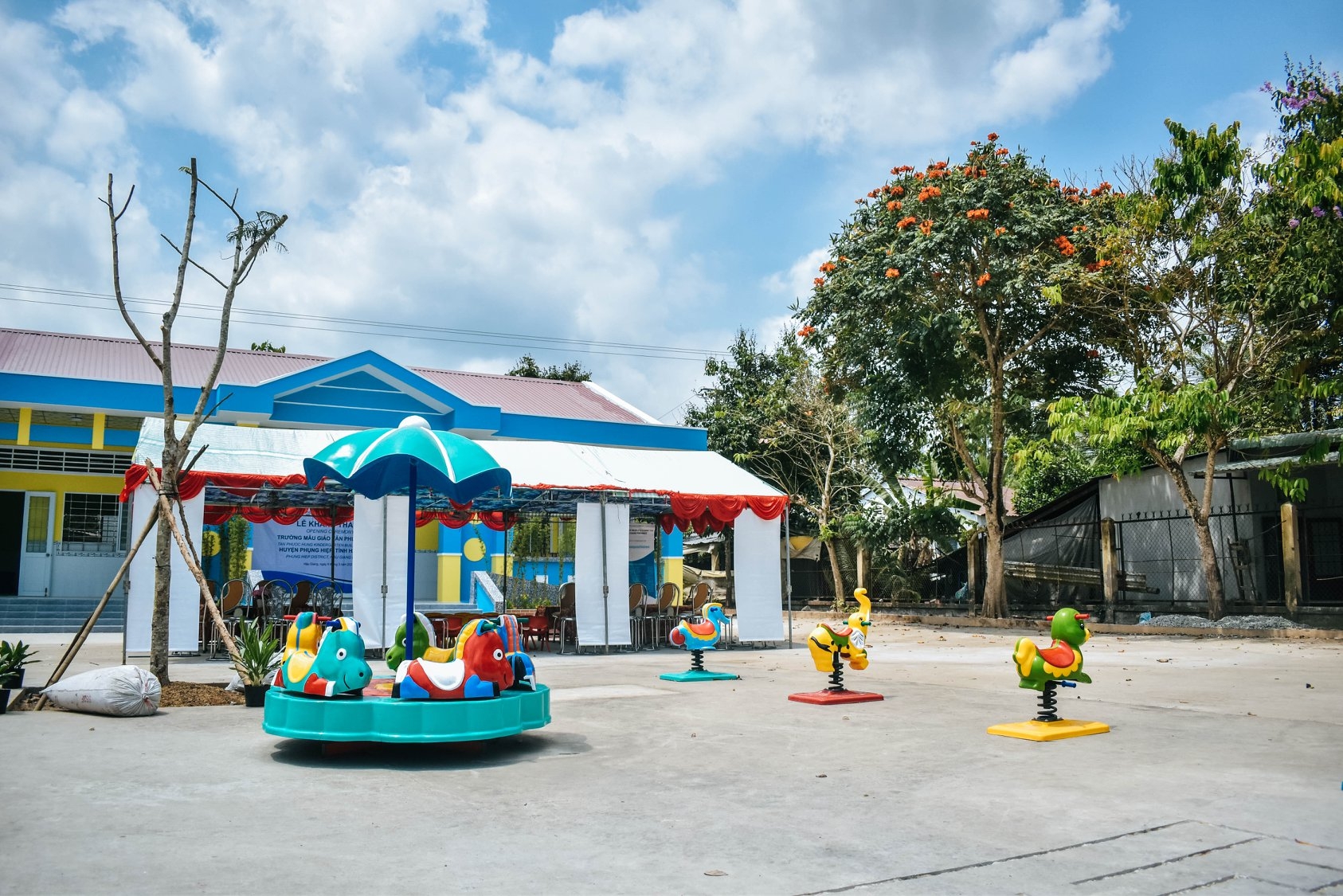 After three months of construction, the project has been completed, with two clean and beautiful classrooms and a playground; total area more than 200m2.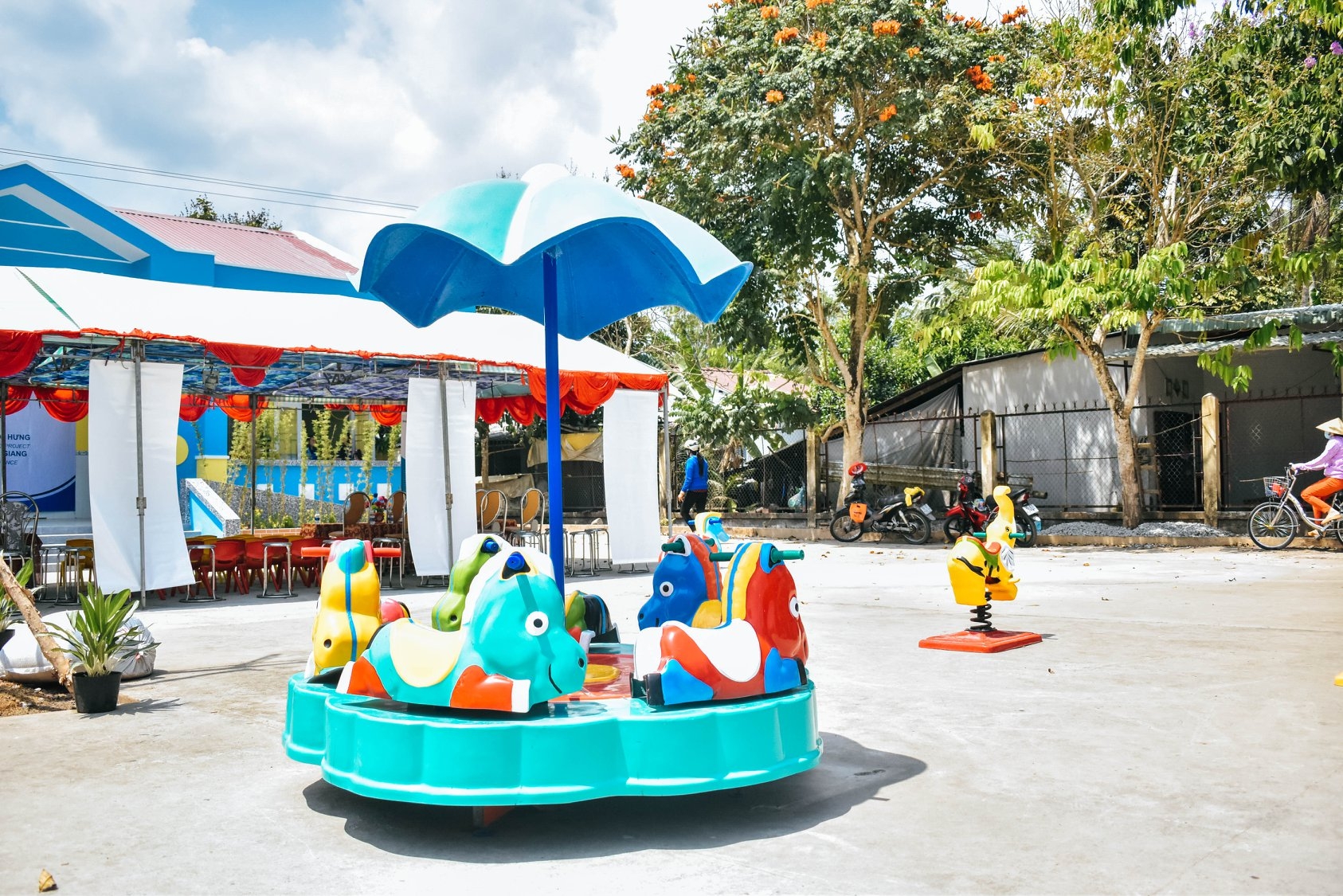 With the small surplus fund, saigonchildren also upgraded the roof at the My Phu site and repainted the classrooms so that all of the children now can enjoy beautiful and safe facilities that support their learning.
Saigon Children's Charity CIO (saigonchildren) was founded in 1992 to help disadvantaged children in Vietnam to escape from the cycle of poverty by giving them an education and a fair start in life.
With more than 25 years of experience, saigonchildren has now built and renovated more than 534 classrooms and has supported more than 41,000 children and young people with scholarships and vocational training.