China holds military drills in Bien Dong Sea this week
China is reportedly set to carry out military drills in disputed Bien Dong Sea waters all over this week, China's Maritime Safety Administration (MSA) reported.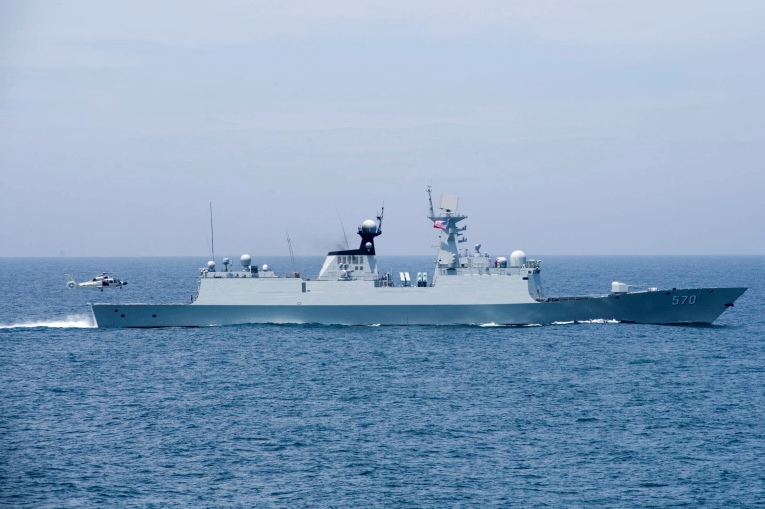 A Chinese naval Z-9 helicopter prepares to land on the PLA frigate CNS Huangshan (FFG-570) in the Bien Dong Sea. (Photo: Reuters)
The notice sought to suspend entry into a part of the waters of Tonkin Gulf to the west of the Leizhou Peninsula in southwest China, reported Reuters. However, it did not disclose exact details on when the exercises would be conducted nor its scale.
Also according to the announcement, the exercise took place in an area with a radius of 5 km with a center point of 21o 14.23 north latitude / 109o 32.80 longitude and prohibiting ships and boats from entering the area. As cited by Thanh Nien, the training area appeared to be located in the part of the Gulf of Tonkin under China's sovereignty.
This is the third military exercise of the PLA in the Gulf of Tonkin since the beginning of the year, according to announcements posted on the MSA's website. The two previous exercises took place from January 23 to 27, and from January 27 to 30.
Including 3 exercises in the Gulf of Tonkin, from the beginning of the year, China has conducted at least 6 exercises in the Bien Dong Sea.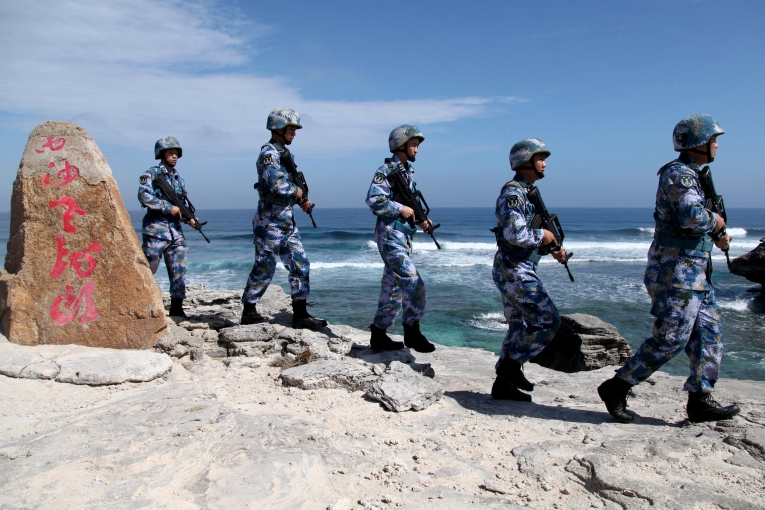 Soldiers of China's People's Liberation Army (PLA) Navy patrol at Woody Island, in Paracel islands. (Photo: Al Jazeera)
This is among the first military drills by China's People's Liberation Army (PLA) ever since the new US administration was inaugurated under Joe Biden. The exercises also come after the US sent its aircraft carrier into the highly contested maritime territorial claims in the South China Sea. However, Chinese-state-run media denied the claims over China's link with the US military activity, calling it a "regular move."
A U.S. carrier group led by the USS Theodore Roosevelt entered the South China Sea on Saturday to promote "freedom of the seas," the U.S. military said, days after Joe Biden began his term as president, according to Andalou Agency.
Chinese daily Global Times reported that at least four military exercises had been held in the same waters in the past three months. It added that the US aircraft carrier is more than 1,000 kilometers (621 miles) away from the PLA exercises area.