Da Nang Is Among The Top Places With The Most Beautiful Mountains In Asia
Microsoft Travel news site has included Da Nang City in central Vietnam in a list of eight places with the best scenic mountain views in Asia.
Da Nang is a laidback coastal city bursting with stunning beaches, rolling mountains, and religious relics. Once considered a drop-off point for many of Vietnam's smaller cities dotting the coast, Da Nang is now drawing in its own tourists to gawk at the natural beauty and historical remnants.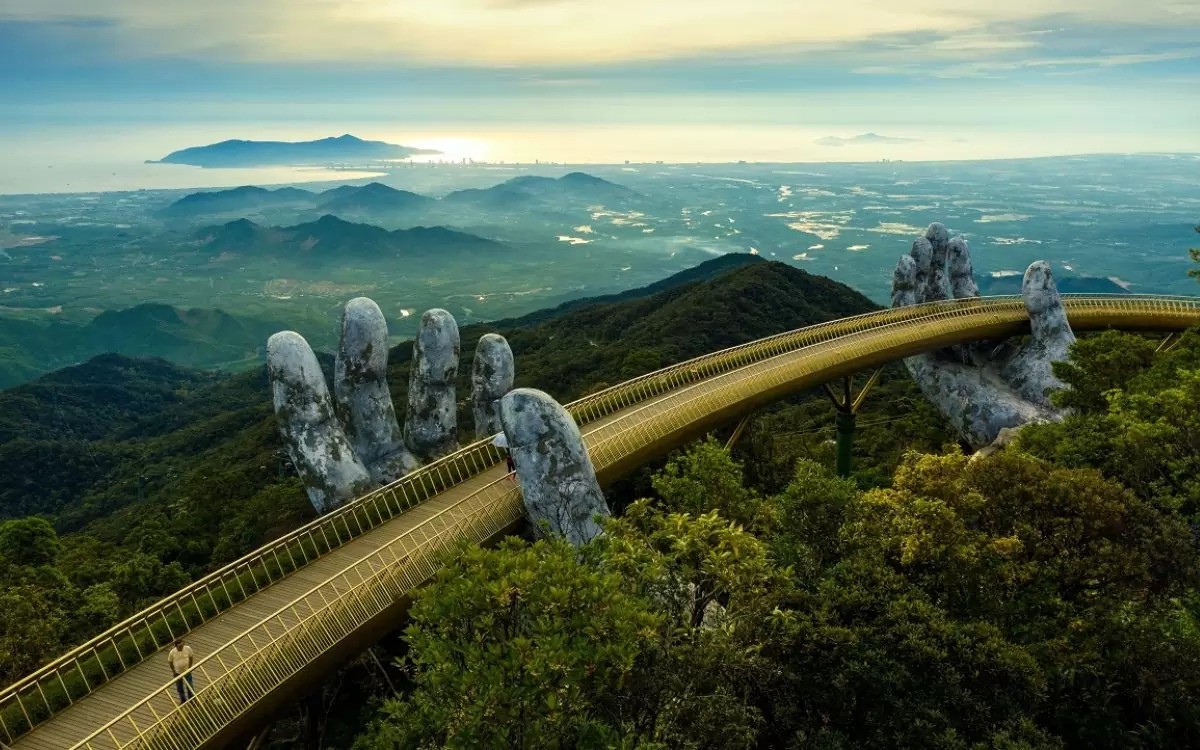 Photo: Microsoft Travel
Microsoft Travel said: "To the west of the city is a hill station and resort called Ba Na Hills, where you can find the majestic Golden Bridge. You can take a cable car ride to and from the resort."
Ba Na Hills, around 25 kilometers from downtown Da Nang, lies 1,400 meters above sea level and has a complex of luxury resorts, theme parks, amusement facilities, and ancient pagodas.
In 2018 the 150-meter-long Golden Bridge, designed like giant hands from fiberglass and mesh wire, was built on Ba Na Hills and quickly became one of the tourism symbols of the city.
Another leading attraction in Da Nang is the Marble Mountains, a cluster of five marble and limestone hills with pagodas on top and hidden caves with Buddhist shrines.
Other destinations in the list are India's Srinagar and Gangtok, China's Huangshan and Lhasa, the Philippines' Baguio, and Nepal's Kathmandu.
About Da Nang Travel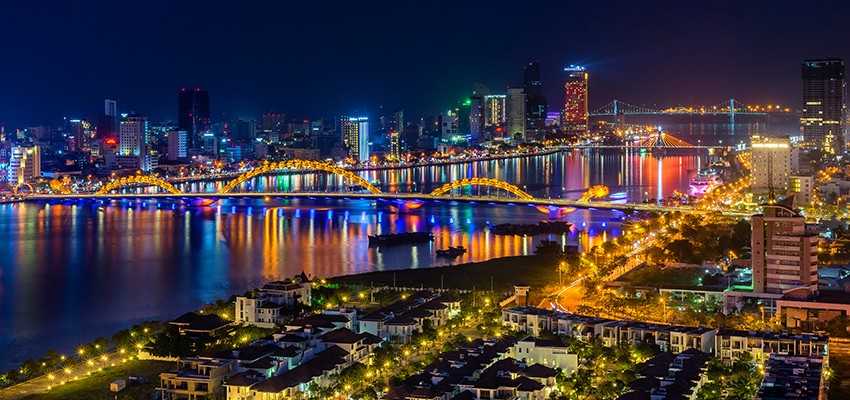 Photo: VM Travel
Da Nang is considered a must-visit destination once in a lifetime. Da Nang has a blue sea with long white sand beaches and the majestic beauty of the mountains and forests. It can satisfy the needs of any fastidious tourist with its rich natural scenery, modern pace of life, and diverse culinary culture, and the hottest tourist destinations.
In Da Nang, you will find a place of vibrant culture, gorgeous white sand beaches, superb vistas, a wide range of restaurants and eateries, plentiful shopping, and special sites. Within the city and the surrounding area, you will find the cultural influences of the Cham, Da Viet, French Colonial, and modern Vietnamese, all of which have helped shape this seaport into a one-of-a-kind city.
The weather is ideal from April through September, with the ocean regulating and cooling the city during the hottest summer months. Winter, from the end of September through January, is still mild in temperature, but rain showers are an almost daily occurrence during this monsoon season, along with occasional fierce storms coming off the South China Sea. If you are planning your visit to Da Nang in winter, be sure to pack an umbrella.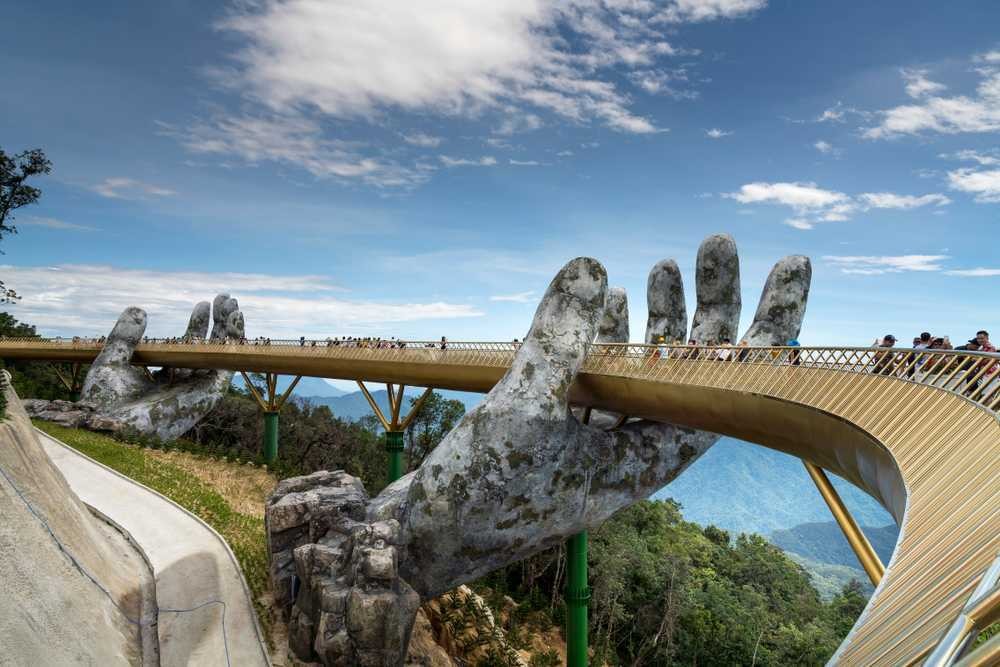 Photo: Holidify
Mi Quang is one of Da Nang's most iconic dishes, a delicious noodle soup consisting of flat, thick rice noodles seasoned with turmeric, fish sauce and broth, pork, shrimp, boiled eggs, peanuts, and greens served alongside a bowl of salad and bean sprouts. It is warm and comforting. It is a dish that has made Da Nang cuisine famous.
Mi Quang Ba Mua restaurant has capitalized on this versatile dish by offering a wide range of topping options. Choose your meat (try one of the more exotic meats like eel or frog!) and your toppings, or have the staff choose for you. Because of its popularity with travelers, Mi Quang Ba Mua offers an English menu, so you will know precisely what you are selecting. Find Mi Quang Ba Mua at 19 Tron Binh Trong Street, open from 7:00 am to 10:00 pm.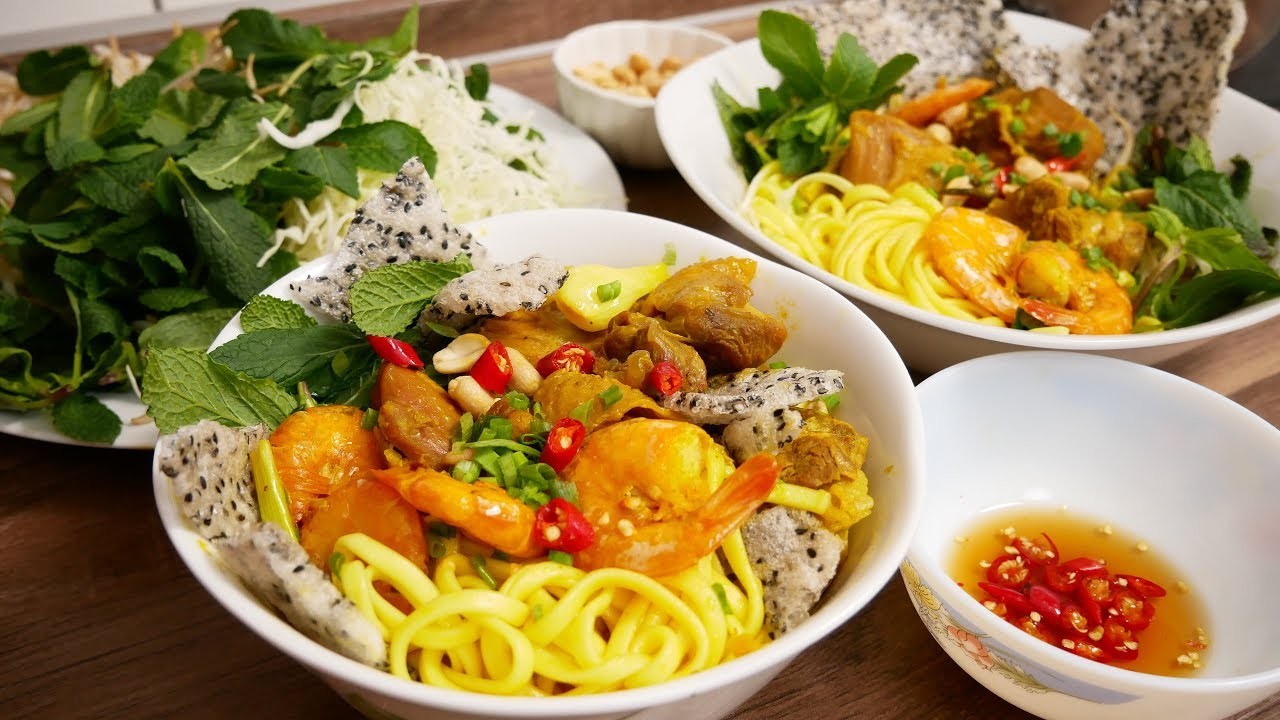 Photo: Youtube
Although Da Nang is the third-largest city in Vietnam, the pace here is a little more laid back than Vietnam's other large cities. Friendly people, less traffic on the streets, with proximity to beautiful beaches and breathtaking vistas dotted with sacred sanctuaries, resorts, and historic sites make Da Nang a special place.