Dak Nong's Town of Golden Flowers
Gia Nghia, one of Vietnam's youngest cities, is also known as the "town of golden flowers."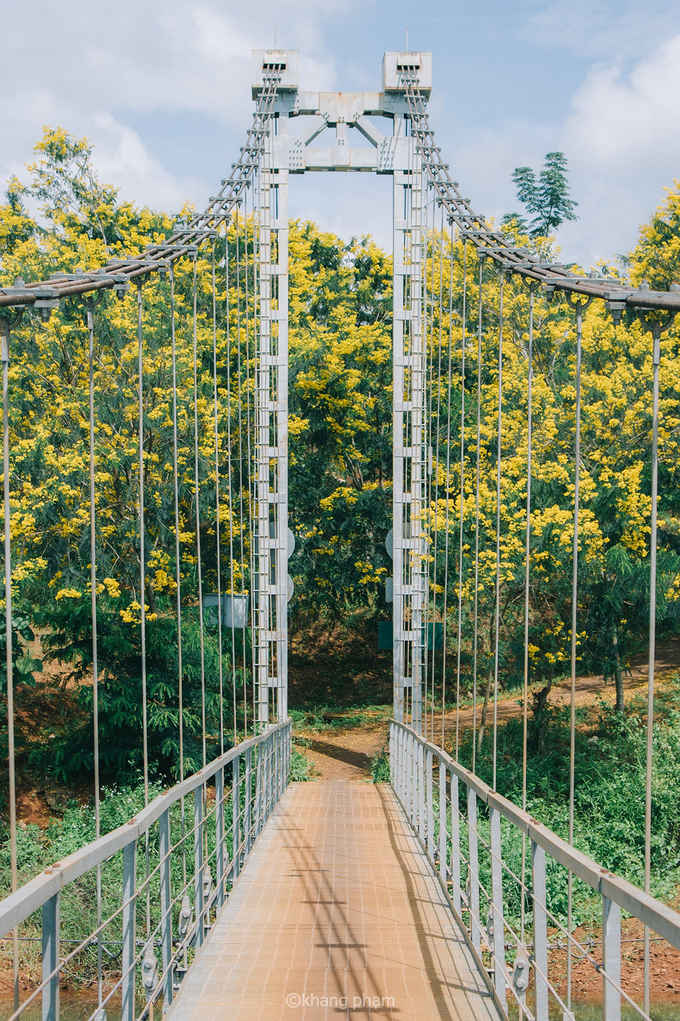 Gia Nghia is the capital city of Dak Nong Province, in the Central Highlands of Vietnam. It is located on the main road northward to Buon Ma Thuot. (Photo: Pham Cong Khang/ VN Express)
Gia Nghia (Dak Nong province) was recognized as a town on January 1, 2020, and quickly became famous for its flower seasons. Born in Dak Nong, photographer Pham Cong Khang always wishes to share his hometown's beautiful moments on social networks. Cong Khang shooted a photoset of Gia Nghia's flower seasons during his visits to the town last year and posted it on a Facebook group for tourism lovers. The set has so far earned 2.200 likes.
The young, idle city is pleasing to the eye with its hills, constructions, lakes, and green valleys. Gia Nghia has been long known for its lovely nickname - "town of golden flowers" thanks to the continuous seasons of flowers blooming all year round. Wild sunflowers, yellow phoenix flowers, and canary flowers take turns to bloom, dyeing the mountainous town golden and vibrant all year round.
Tourism infrastructure here is quite limited, making it an oasis compared to the over-development sites. (Photo: Pham Cong Khang/ VN Express)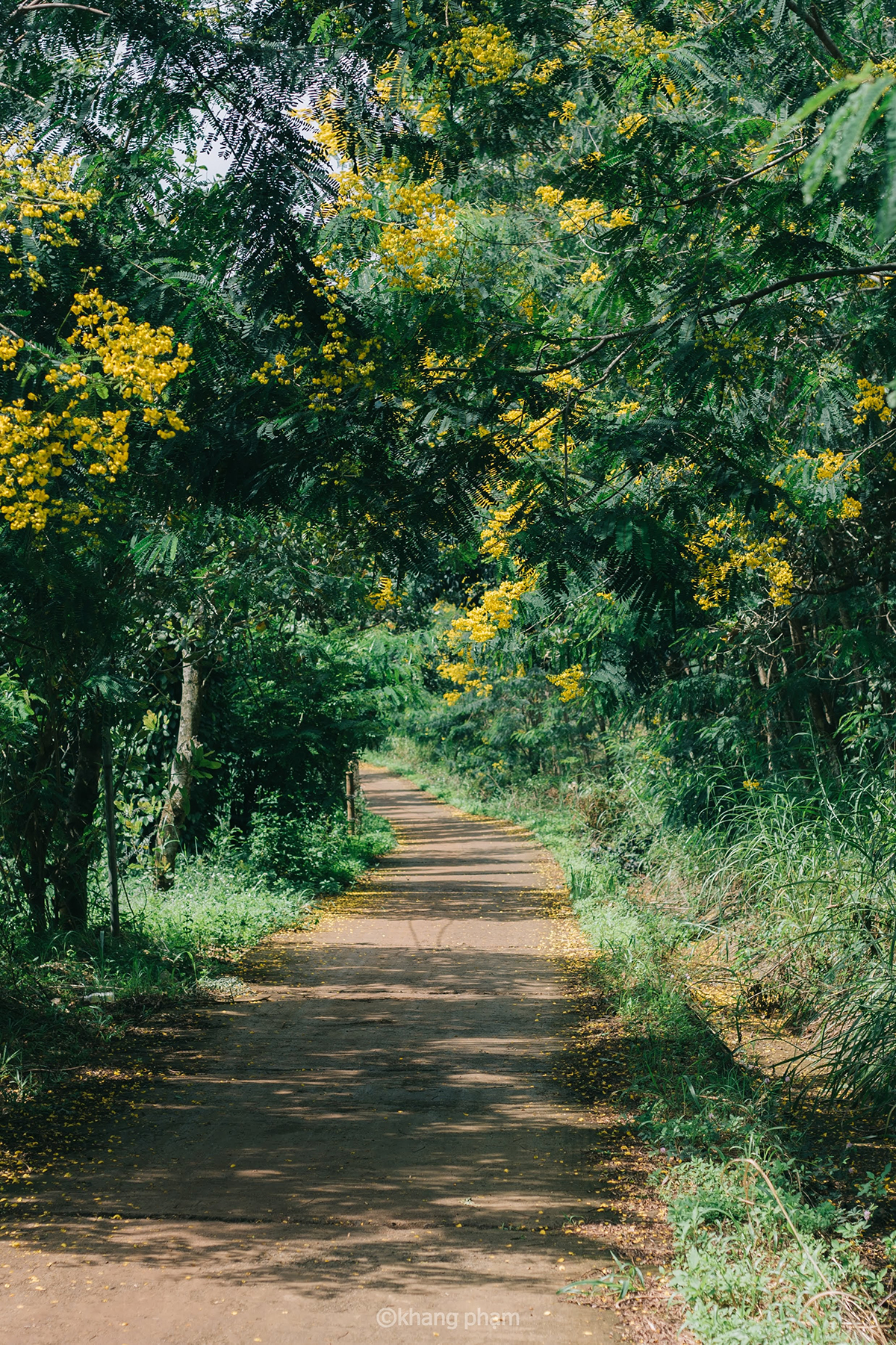 For the moment, Gia Nghia still feels much more like a charming small town than the economic center of a rapidly growing province. (Photo: Pham Cong Khang/ VN Express)
Pham Cong Khang said "I have witnessed the golden flower seasons of Gia Nghia for a long time, but it was not until I could afford a camera that I had the opportunity to record those beautiful scenes and share them on social networks. Thanks to that, more people know about my hometown."
According to Khang, most flowers planted in the town are canaries and yellow phoenixes. Those trees are mostly focused on the town's key roads. Because of the suitable climate, the trees easily grow.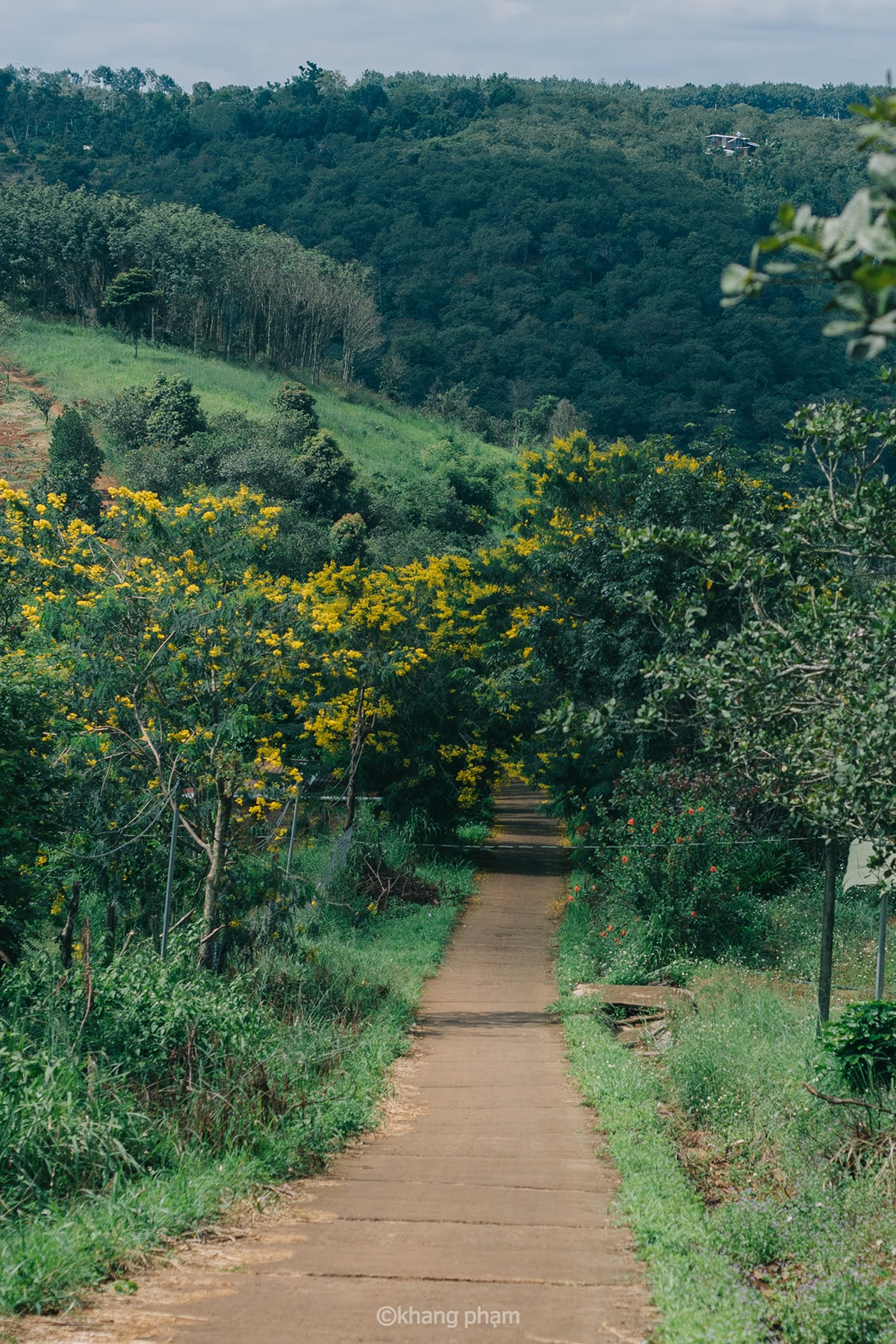 Flowers paint the hillsides in a kaleidoscope of vibrant colors. (Photo: Pham Cong Khang/ VN Express)
Gia Nghia's flowers bloom most brilliantly in the administrative center of the province, which is located on a small hill. During the blooming season, which falls around late September and early October, this area turns eye-catching yellow.
"For the people of Gia Nghia, the flower season is the most beautiful season when the weather is cool with autumn sunshine scaring away the torrential rains," Khang said. Other than those mentioned areas, Dak Nong also has wild sunflowers blooming along Highway 14 on the way to Gia Nghia. In October and November, wild sunflowers bloom on both sides of the road, attracting locals and tourists.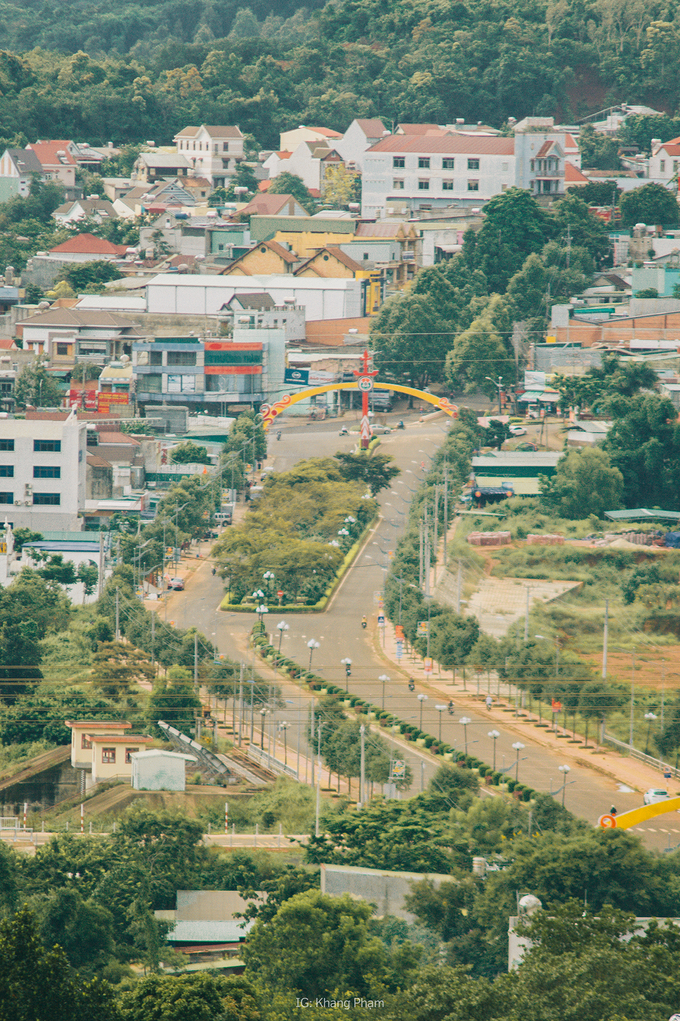 Gia Nghia is a blissful place to spend time unwinding from the stresses of everyday life. (Photo: Pham Cong Khang/ VN Express)
Live and work in Ho Chi Minh City, Pham Cong Khang cannot regularly visit his hometown to take photos of the flowers, but he tries to come home as often and take as many photos as possible to introduce Gia Nghia to tourists nationwide.
Besides its golden colors, Gia Nghia attracts visitors because of its mild and cool climate all year round and the typical Central Highlands culture with gong festivals and special cuisine. Besides Gia Nghia, Dak Nong also has many other places to visit such as the Ta Dung tourist area, Lieng Nung waterfall, Chu B'Luk volcanic cave.
4 Incredible Bridges in Da Nang

The bridges on the Han River include Dragon Bridge, Tran Thi Ly and Thuan Phuoc, each with a unique look, bringing the modern and impressive ...