Foreign Media Outlets Recommed Travel Experiences in Vietnam
Vietnam travel experiences to help you plan your own Bucket List adventures.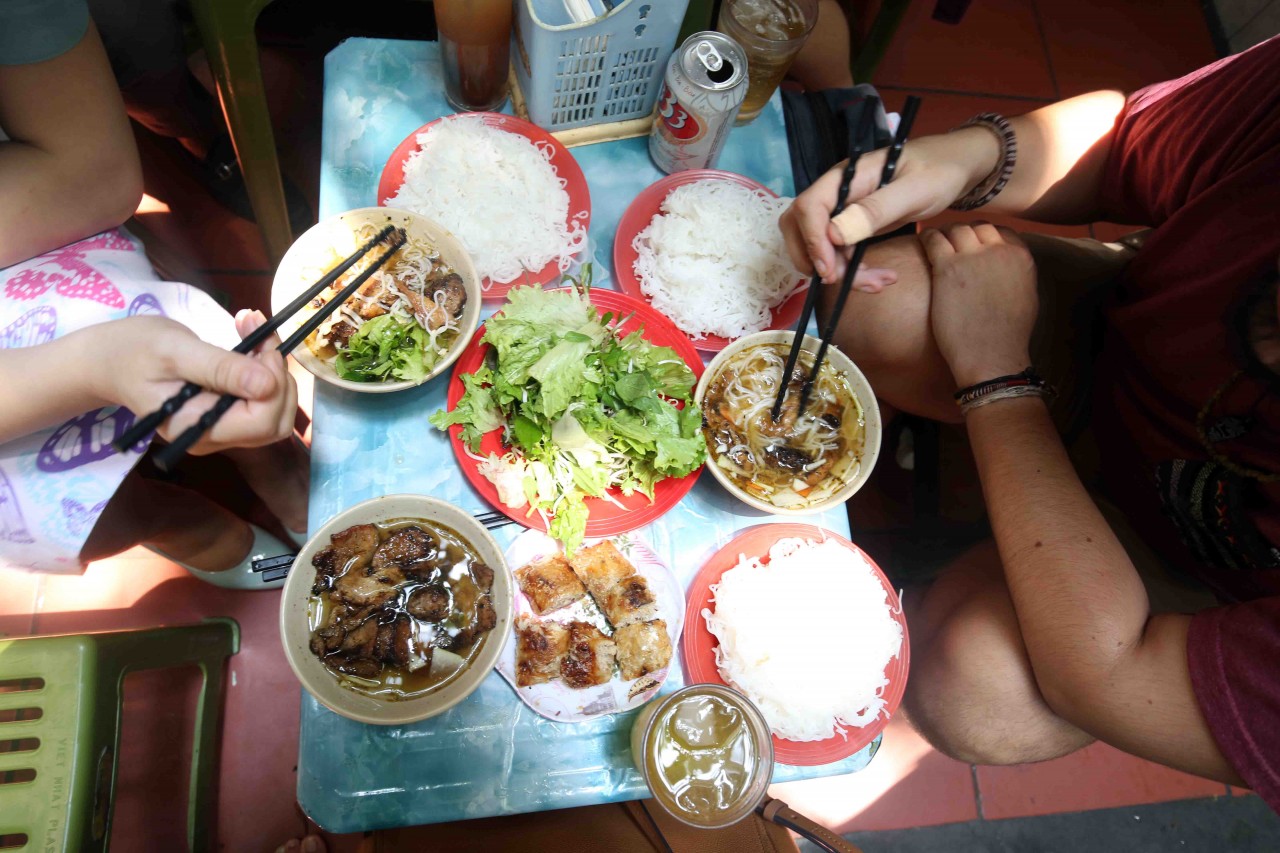 Street food culture is among the wonderful reasons why Vietnam attracts many tourists. Photo: Zoey Nguyen
Good food, natural beauty, and a range of splendid heritage sites are among the eight reasons why Vietnam should be on the travel list for tourists searching for their next holiday destination, VOV cited in a recent article published by the Telegraph India.
The article names Vietnam as a good suggestion for budget-friendly holidays.
As the Indian currency is much stronger than the Vietnamese currency, traveling and staying in the country is now much simpler for Indian tourists. In addition, there are also multiple flights connecting cities like Hanoi and Ho Chi Minh with India, making it easy for holidaymakers to travel.
Vietnam can be viewed as a land of hospitality, and it is ready to welcome an increasing number of Indian visitors this year. It is home to limestone caves, beautiful bays, distinctive street foods, historical sites, and shopping malls that provide a great experience for visitors, explained Telegraph India.
According to the media outlet, one of the many pleasures of visiting the country is that tourists can cover everything on their list at their own pace.
Foreign tourists visit Hanoi's Old Quarter. Photo: VNA
A holiday to Vietnam won't require travelers to have a packed itinerary. Instead, they can take a leisurely stroll or enjoy a rickshaw ride by the lake near the Old Quarter in Hanoi, grab a cup of Vietnamese iced coffee at any of the capital's many cafes, or just sleep in till noon!
Meanwhile, Brekke Fletcher, a writer for the world's leading travel magazine Lonely Planet, has chosen Vietnam as a culinary destination to explore for the Elsewhere section.
Fletcher spent nine days discovering the diverse cuisine of various regions in Vietnam together with photographer Thanh Huynh. Tiding a scooter through the streets of Hanoi in Vietnam is one of those things she's always wanted to do but was too afraid to attempt.
"To be anonymous, another helmeted figure in the middle of a million little dramas and comedies happening on a million bikes moving through this amazing city – every second is pure joy," she wrote, hopping on a Vespa as the first in the most outstanding experiences in her trip.
On her first night in HCM City, she climbed on the back of a scooter and headed into the city center to taste the diverse flavors of the market, like a Chinese roasted duck and a French baguette.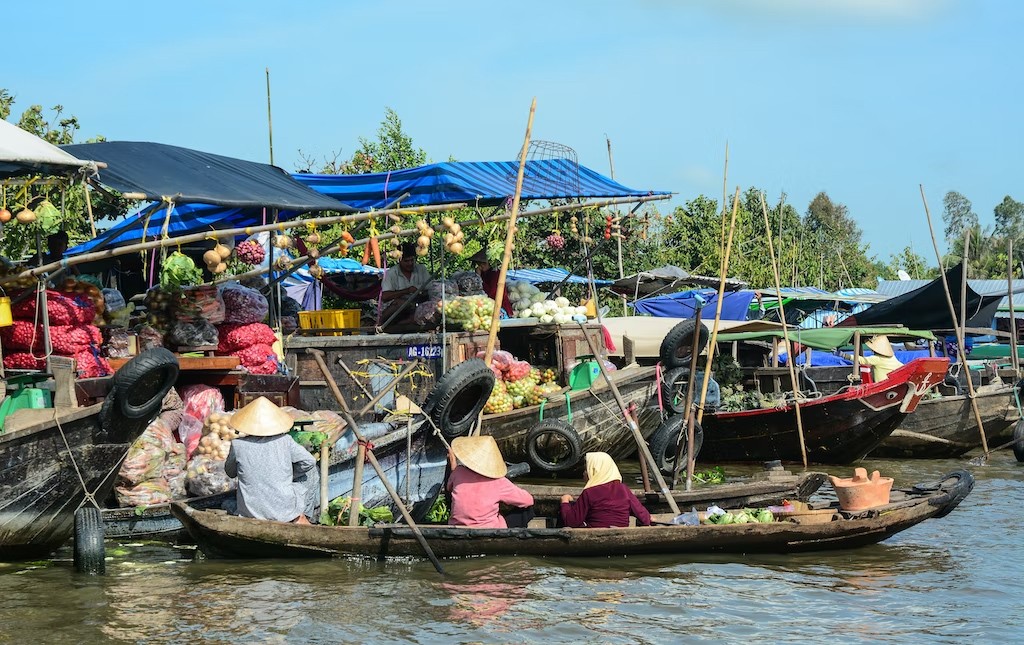 Stopping at the floating market in Can Tho is the highlight of your trip to the Mekong Delta. Photo: tcdulichtphcm.vn
The second one is to go deep into the Mekong Delta. Fletcher entered Ben Tre province and island-hopped on a small-boat tour in the Mekong Delta, which included a stop at an artisan workshop and lunch with a local farming family.
Taking the slow train to Hue is another outstanding experience. The writer described the rail journey to Hue as among the most beautiful in Southeast Asia. Visitors could enjoy coastal and rural views and buy snacks from vendors who hop on along the way.
The next one is to spend the day and night on Lan Ha Bay. Fletcher said she cruised the glorious waters in the less-touristy area of Lan Ha Bay and took in stunning scenery. She then kayaked into a sea cave and sipped cocktails while the sunset.
And on the last night, she decided to dine with a Hanoian family and savored some Cha ca, a freshwater fish marinated in a slew of fragrant spices that's a specialty of the city, which is an outstanding experience for her.