French astrophysicist's special love for President Ho Chi Minh
In 2020, when Thanh Nien newspaper published an article by a French scientist, readers were surprised by the article citing President Ho Chi Minh. That scientist was Pierre Darriulat, a leading astrophysicist in the world.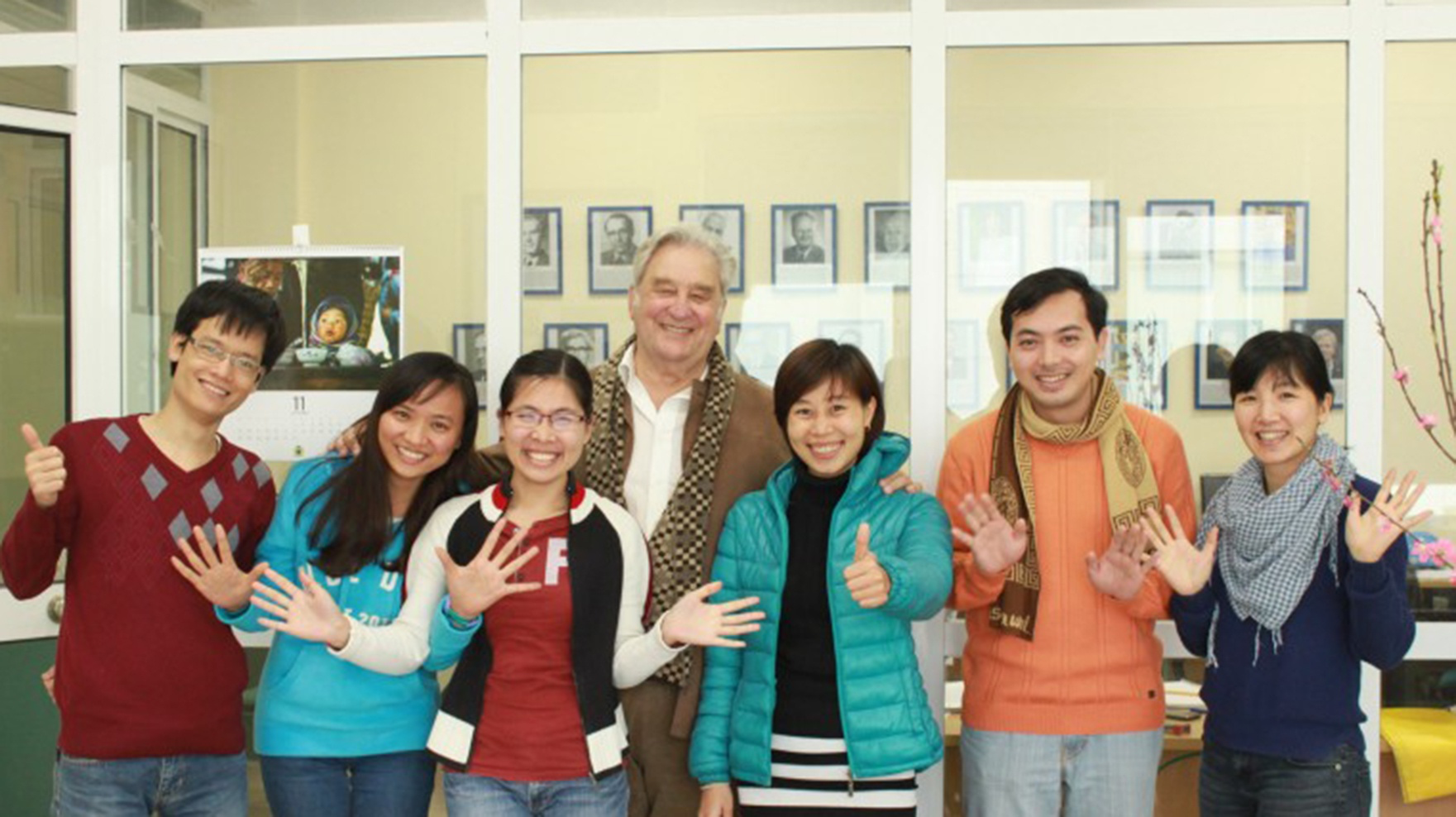 Professor Pierre Darriulat (centre) with young astrophysicists in Vietnam. (Photo: ThanhNien)
Vietnamese scientists as well as senior leaders in science and technology are no stranger to Professor Pierre Darriulat, a world-leading astrophysicist who has chosen Vietnam as his home for more than 20 years. In 2016, during an international conference in Quy Nhon city, Binh Dinh province, Deputy Prime Minister Vu Duc Dam said: "There are scientists who consider Vietnam as their second homeland. Professor Pierre Darriulat is among them. The professor not only conducts scientific research, but also contributes to the development of science and technology policy".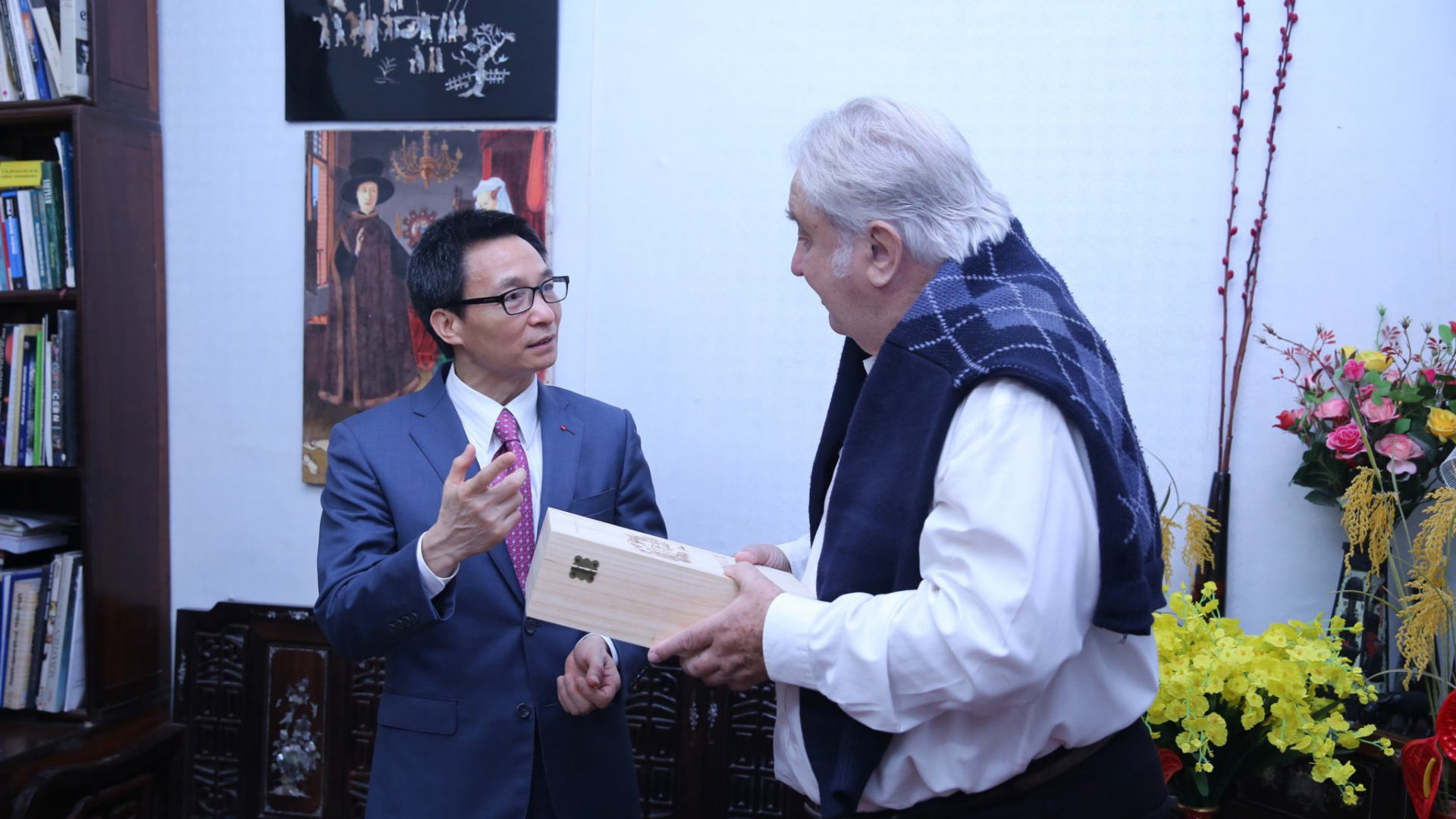 Deputy PM Vu Duc Dam discussed with Prof. Pierre Darriulat during a visit in New Year. (Photo: ThanhNien)
At Professor Pierre Darriulat's workplace, a portrait of President Ho Chi Minh with A0 size is hung on the wall, next to it is a printout of some sayings expressing Uncle Ho's views (translated into English) on building and developing Vietnam's science and technology.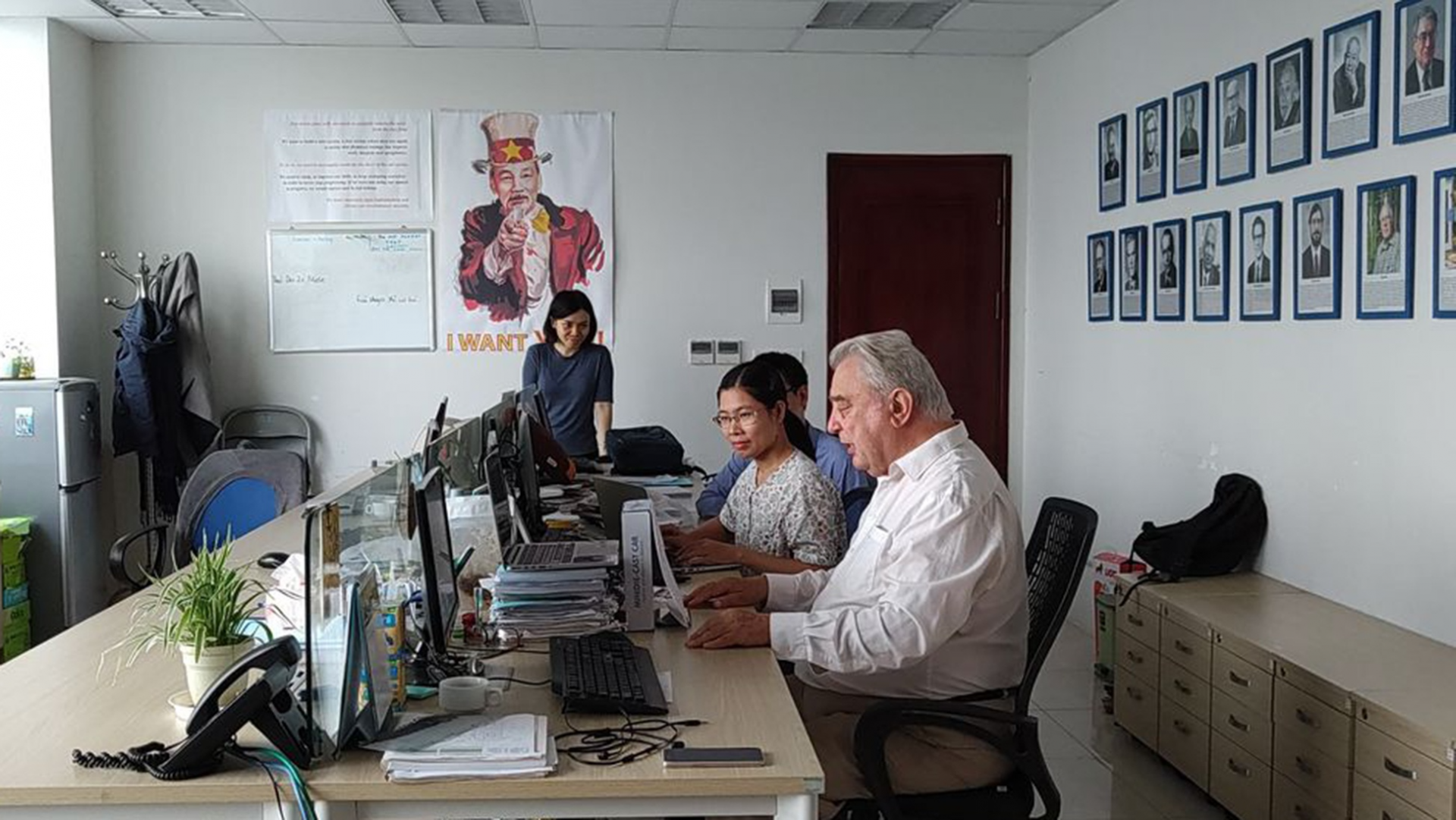 Professor Pierre Darriulat at the Department of Astrophysics. (Photo: ThanhNien)
Professor Pierre Darriulat commented: "I don't like words like fan, or idol. But I especially respect President Ho Chi Minh. As a person who used to take to the streets to protest against the American war in Vietnam, I have known President Ho Chi Minh's name for a long time. However, only since coming to Vietnam, learning about this country's culture and history, and reading some of his works translated into English, did I truly realize the stature of him." Although they never met, Darriulat's respect for the president is immense.
"I feel like I understand his thinking," admits Darriulat. "He is an outstanding character, very intelligent, very generous, always putting the interests of the nation first. I think that, without President Ho Chi Minh, until now Vietnam would still have two territories South - North, like North Korea - South Korea".
"I read a lot of books about Vietnamese history. Unfortunately, the best books on Vietnamese history are written by historians in America. I think the problem is not because they are Americans, but because they are true historians. I find that they have a close view of Ho Chi Minh - a very profound, generous person. I read a lot of Ho Chi Minh's works, in which he emphasized morality and patriotism".
Professor Pierre Darriulat
More than 20 years ago, Professor Pierre Darriulat became a character frequently mentioned by the press whenever it was necessary to tell romantic love stories between foreigners, the country, and people of Vietnam. But later on, he still appeared regularly in newspapers, but as an author, criticizing issues in the construction and development of scientific research and higher education in Vietnam. In particular, he is also known as a close friend to Professor Hoang Tuy, a great Vietnamese intellectual who just passed away two years ago.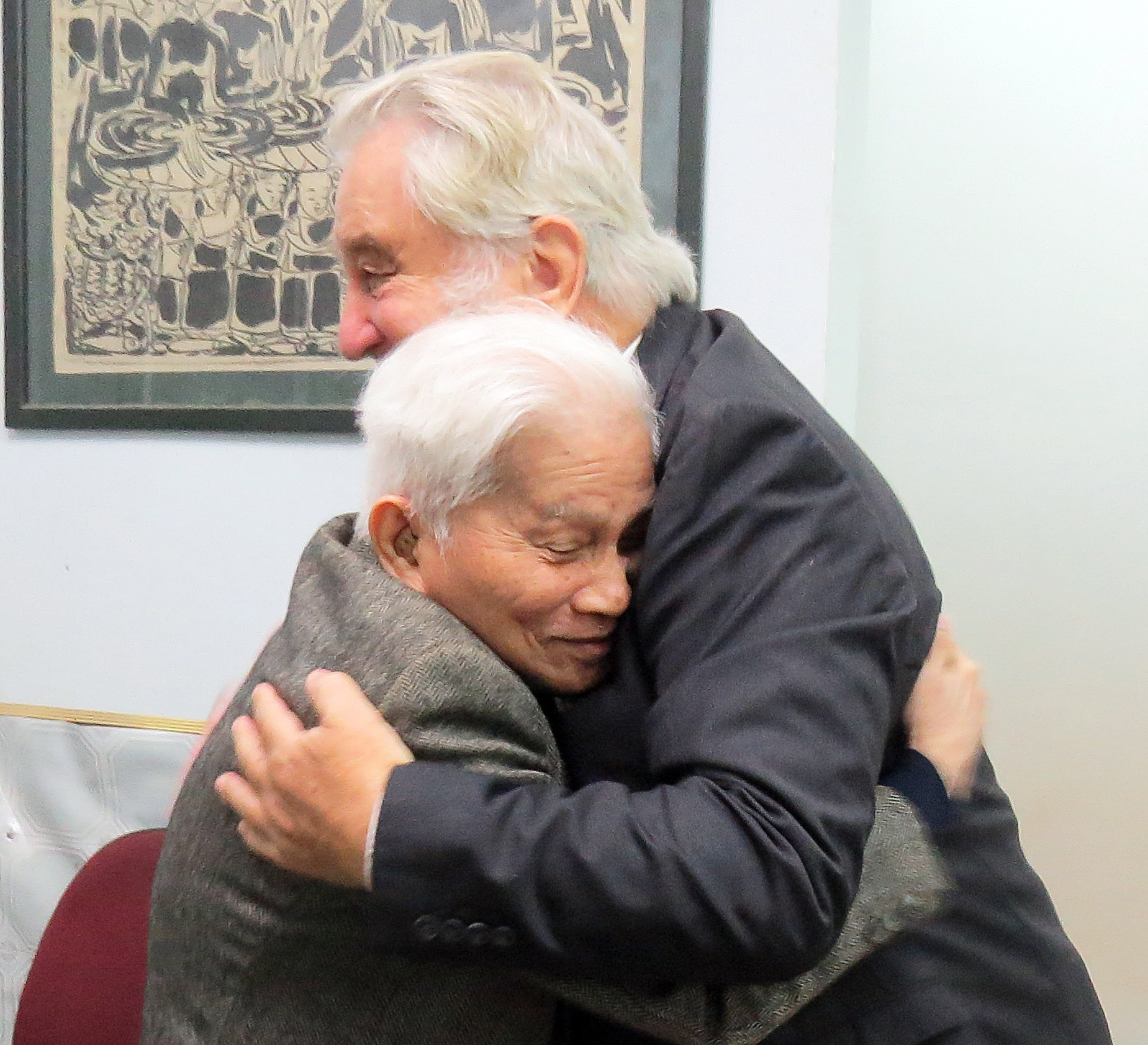 Professor Pierre Darriulat and Professor Hoang Tuy. (Photo: ThanhNien)
Professor Pierre Darriulat is 83 years old now. Every day, he still comes to work with young Vietnamese scientists at the Department of Astrophysics as an advisor. He works voluntarily, without payment, and has never complained about it.
Laser pioneers win Nobel Physics Prize

Three scientists on Tuesday (Oct 2) won the Nobel Physics Prize, including the first woman in 55 years, for inventing optical lasers that have paved ...