Hanoi Is Voted To Be Best City For Beer Lovers
According to Booking.com, Hanoi is the best destination for beer drinking in Vietnam voted by global travellers and beer lovers.
Hanoi, home to one of the first breweries in Vietnam under French colonial rule in the late nineteenth century, "is a must-visit beer haven where you can see beer lovers sitting on plastic stools with a pint of bia hoi in hand," U.S.-based Booking.com said in a statement.
The survey was conducted among a sample of adults who have traveled for business or leisure in the past 12 months, and must be planning to travel in the next 12 months. In total 47,728 respondents across 28 countries and territories were polled.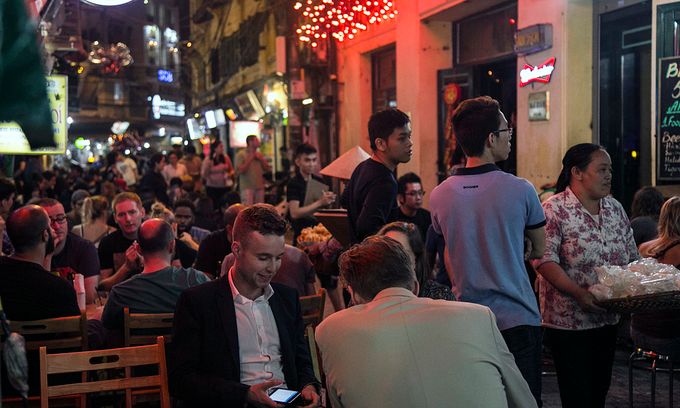 Foreign tourists sit at a beer stall in Ta Hien-Luong Ngoc Quyen intersection in Hanoi, 2019. Photo by VnExpress/Giang Huy.
Among Vietnamese beer destinations favored by global travelers, Hanoi is followed by HCMC, Hoi An, Nha Trang and Da Nang.
The first brewery in Hanoi opened in the 1890s. After the Hanoi beer brewing factory was set up, beer culture caught on quickly. Bia hoi, roughly translated as fresh beer, is locally-brewed and made fresh every day, containing only 3 percent alcohol.
According to Booking.com, the intersection of Ta Hien and Luong Ngoc Quyen streets in Hanoi's Old Quarter, dubbed a 'beer hub," is a famous address to enjoy ice-cold glasses of bia hoi on plastic chairs, which has become part of Hanoi culture.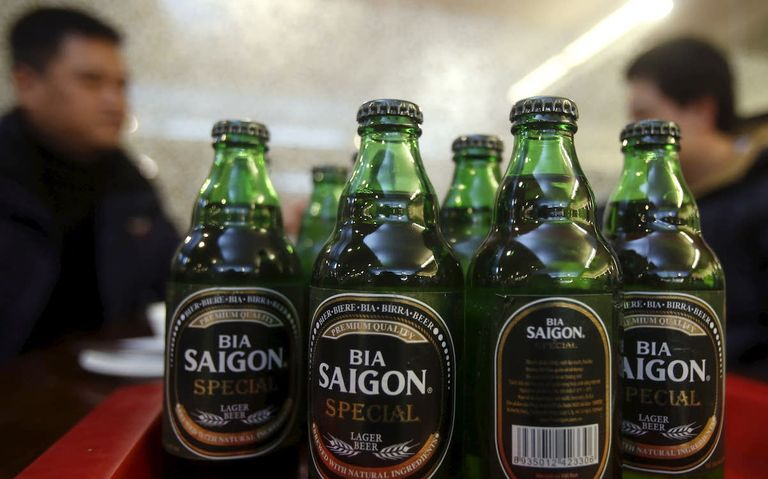 Vietnamese taste for craft beer is a modern development. To appreciate how this came to be, one must look at the history of beer in Vietnam. Photo: Vietcetera
The area is home to dozens of bars, restaurants and street beer stalls, which were often fully packed up until 1-2 a.m. before the pandemic broke out in Vietnam. Most bia hoi joints also serve inexpensive street food like prawns barbecued with chili and salt, clams steamed with lemongrass, or green mango with a prawn-chili-salt dip.
A glass of bia hoi, of about 300 milliliters, costs between VND7,000-10,000 ($0.30-0.43), while a bottle or a can of beer can cost anywhere between VND25,000-200,000.
Vietnam consumed more than 4.6 billion liters of beer in 2019, an increase of more than 10 percent from 2018. The country spends an average $3.4 billion on alcohol each year, translating to $300 per capita, according to the Ministry of Health.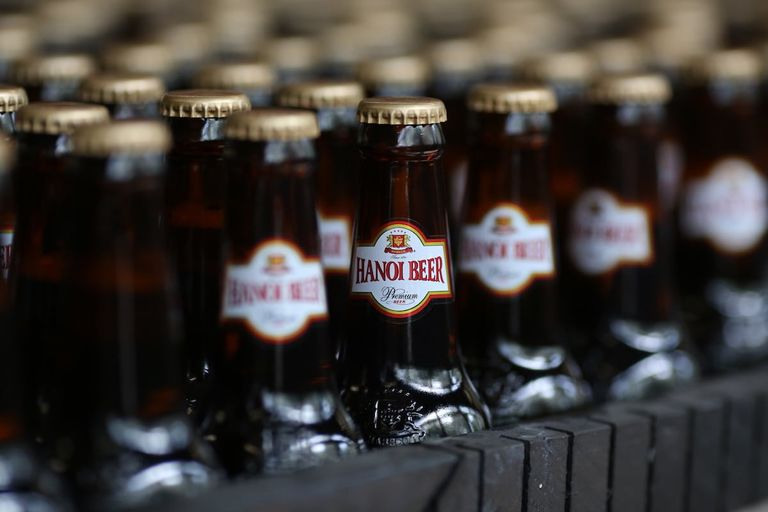 Photo: Vietcetera
The interesting history of Beer in Vietnam
Sipping on a cold beer on a weekend night, alone or with a friend, is a familiar hobby for a generation of young people in Vietnam. Beer, a now-indispensable fact of life in both urban and rural areas, has generated endless discussion. The rise of the local craft beer industry is one example of how Vietnam cannot seem to get enough of the drink.
But when exactly did beer join the ranks of coffee and pho as an integral part of Vietnamese food and drink culture?
Northern beginnings
Along with bread, the French brought beer to Vietnam in the late 19th century.
Alfred Hommel established the first brewery in Hanoi in 1890 to quench the thirsts of French soldiers and sell his product to locals. At the time, Vietnamese people were unfamiliar with the drink which was a far cry from the traditional rice wines served in their homes.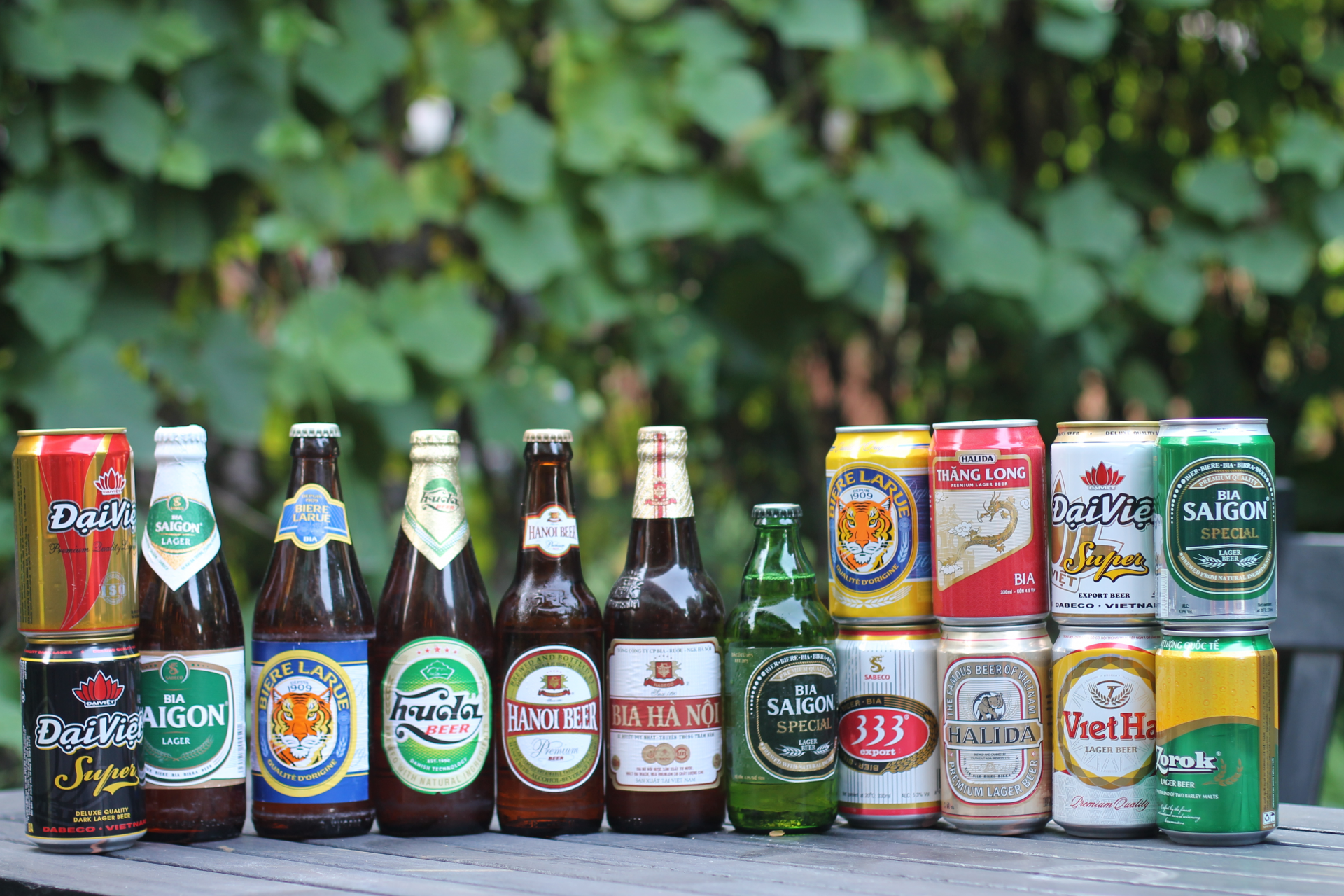 Photo: Beervn
Starting with only thirty employees producing 150 liters of beer every day, Hommel's operation grew to employ about three hundred people in the next 45 years. Beer was gradually becoming a preferred beverage among the middle class—Vietnamese with extra pocket money would sip the drink to show off their refined tastes to friends.
Not only was beer pleasant because of its mildness compared to strong rice wines, but it was also the most affordable international-style alcohol at the time. Imported grape and rice wines were very expensive and left mostly to the upper-class.
By 1957, Hommel's brewery belonged to the state, becoming the official brewery of Hanoi. This formed the basis for today's Hanoi Beer, Alcohol, Beverage Joint Stock Corporation (HABECO). The Hanoi brewery launched its first locally styled beer in 1960, and it took off from there.
The defining features of the company's draft beer were its low alcohol content—always in the 2-4% range—and its rich, aromatic flavor. As the day went by the beer would show changes in flavor and color, often all consumed in the span of one day without pasteurization or added preservatives.
Plus, the drink was affordable—at the time only seven to ten thousand VND for a glass. This made beer a common menu item all the way from street stalls to high-end restaurants.
In the 1960s, as one walked the streets of Hanoi, it was easy to spot signs advertising Bia Hoi—labeled the cheapest beer in the world—and Bia Ha Noi, with barrels outside shops carrying liters of the drink.
Into the South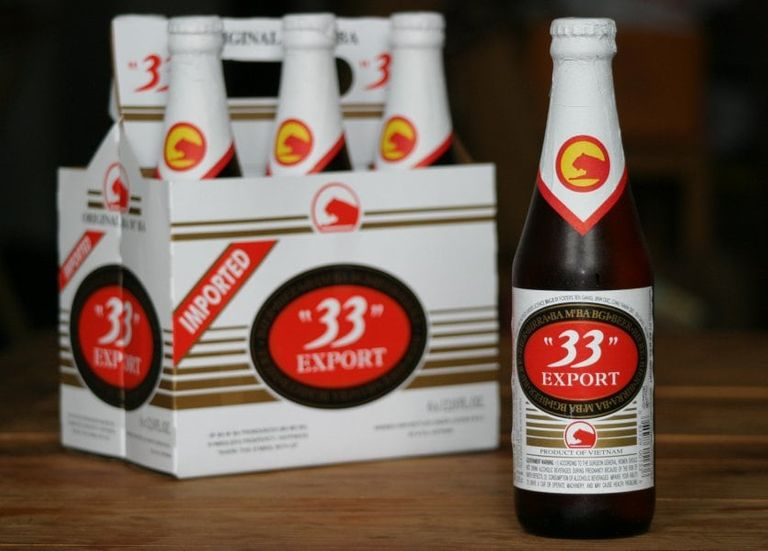 33 Export was Vietnam's first exported beer. Its successor, Bia 333, is well-known for its southern heritage. Photo: Vietcetera
The flow of beer into Saigon was quite similar to its journey into Hanoi.
In 1875, Frenchman Victor Larue opened a small brewery in Saigon. By 1910 he had expanded it to encompass a beverage and an ice factory. It continued to grow.
After the end of the Vietnam War, the country reunited and the company fell into the management of the Southern Beer and Alcohol Company, now known as the Saigon Beer and Beverage Joint Stock Company (SABECO).
Where the North is known for Bia Hanoi and Bia Hoi, the South is famous for Bia Saigon and Bia 333.
Bia 333 has a history that stretches back beyond its current name. It was originally called "33 Export", boasting French recipes and ingredients imported from Germany. The name came from the beer's packaging—it was sold in bottles of 33 centiliters, or ten milliliters. And during the Vietnam War, Bia 333, or 33 Export, was the favorite among American soldiers.
New waves
Through the 1990s, the most popularly consumed beers in Vietnam varied little, featuring both domestic and international labels. But in the early 2000s, restaurants in Saigon began to sprout up, serving Czech beer produced in their own workshops.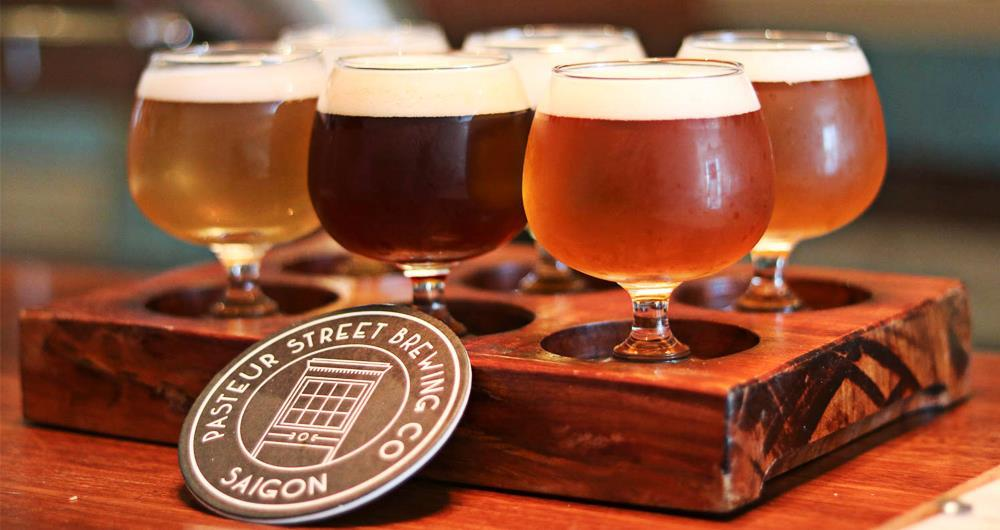 Photo: Sens Asia Travel
The first and most famous of these restaurants is the Hoa Viên Brauhaus, the first beer brewing pub in Vietnam.
This was a result of cultural exchange between Czechia and Vietnam, and an application of the traditional brewing technologies from Pilsen, the home of Pilsner beer.
But perhaps the most remarkable shift in Vietnamese beer culture has taken place from 2015 to the present day.
Craft beer arose and began to grab attention with a fever contagious to domestic and foreign consumers alike. From its humble beginnings at Platinum, Vietnamese craft beer has grown to encompass nearly twenty different brands and breweries. Large and small, these are centered around Saigon.
Vietnam's craft beer scene does not merely represent the reproduction of processes borrowed from the west. Rather, local businesses incorporate unique, native ingredients like tropical fruits and local unique spices to create flavors that accompany the weather, foods, and customs of the country.
And so, the history of beer in Vietnam flows on. With figures predicting the growth momentum of alcohol businesses in our country to continue to spike, it seems there is a creative path waiting for beer aficionados long into the future.
A Taste of Hanoi's Thriving Craft-Beer Scene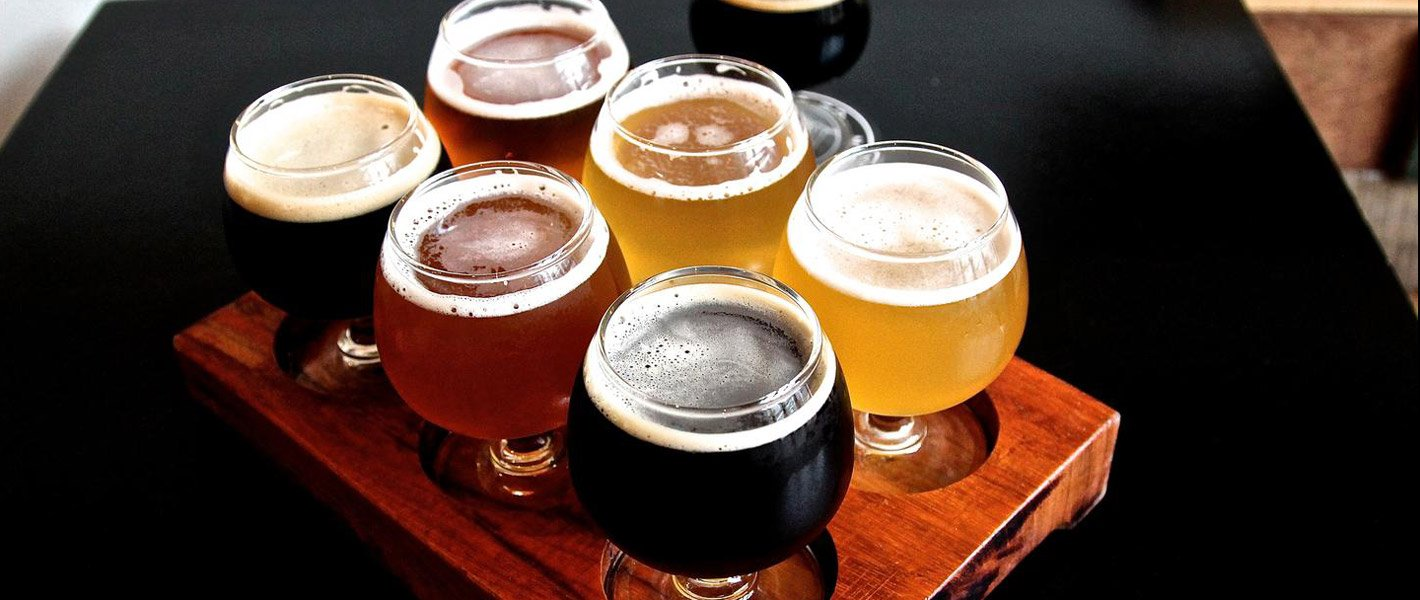 Photo: City Pass Guide
Turtle Lake Brewing Company
Named after Hanoi's iconic Hoan Kiem Lake, also known as Turtle Lake, the expansive brewery-slash-pub is actually situated in the expat neighbourhood of West Lake. Turtle Lake opened its doors in 2018 and, since then, has become a hugely popular watering hole, holding regular quiz nights, charity events and even drag brunches. The beer menu is as wide-ranging as the events, offering everything from potent IPAs and lighter lagers, to cheeky yet strong ale like the surprisingly hard-hitting Mango Smoothie.
Furbrew
Co-owned by Thomas Bilgram and Phan Thanh Trung, Furbrew prides itself on creating beer that fulfills its three 'uns': unconventional, unexpected and untraditional. With beers like Lime Leaf, Mandarina and its famed pho-flavoured beer, it's safe to say it's stayed true to its ethos. Furbrew has two locations, both in Tay Ho (West Lake) and on either side of Au Co, one of the city's main traffic arteries. It's also recently launched its own gin that's made using leftover beer.
Thom Brewery
Thom Brewery's beers stand out for the brand's commitment to utilising as many Vietnamese ingredients as it can in its beers. Co-owners Nguyen Tuan and Pham The Manh, both former government officials, wanted to make sure they did right by local farmers and helped the communities that were growing the produce they used. As such, the beers include ingredients like local buckwheat and cinnamon, coffee and black pepper from the Central Highlands, and cacao and fruits from the south.
iBiero Craft Beer Station
Located in Hanoi's Hoan Kiem District, iBiero Craft Beer Station's interiors pay homage to German beer halls, with an in-house brewery that boasts strong lagers and a meat-centric menu, with dishes that come in decidedly heftier portions than you'll see elsewhere in the city. It's also got a beer and food-pairing menu, which matches house ales to different cuts of beef.
Barett at Hang Vui Craft Beer Restaurant
For most, brewing beer is a passion that's born of a love for the beverage. In the case of Quang Van, Barett's founder, it was in his blood. In 2013, after completing his studies and graduating with a finance and economics degree, Quang began brewing beer inspired by American craft-beer brewing techniques. It was a natural progression as his family had already been distributing ingredients to commercial breweries for over two decades. Though the beer can be found in bars around Hanoi, it's best consumed straight from the tap at its brewery, just 30 minutes south of the city centre.
8 Kinds of Banh Mi in Saigon

Being in lockdown during Covid-19 pandemic can be a dreadful time, these 8 Banh Mi dishes becomes a "nostalgic" memory for Saigonese who love street ...